A lovely show of some Sunbird species.
I have some beautiful pictures to share with all of you.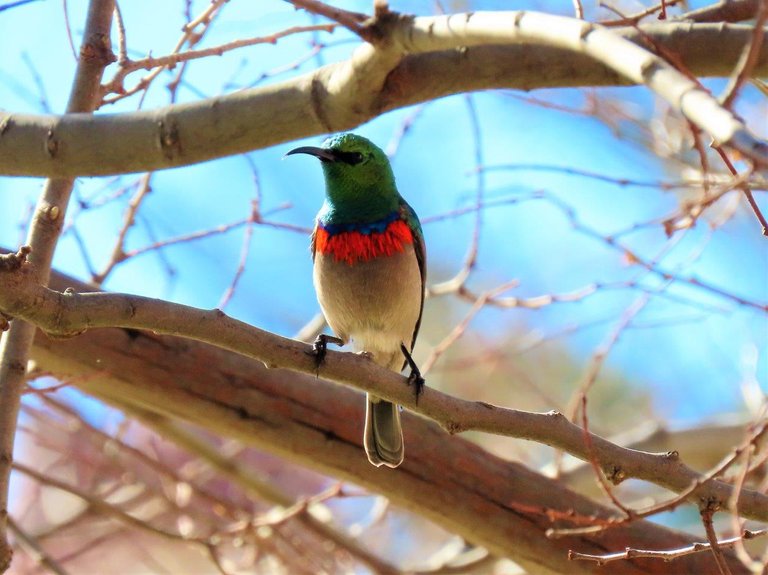 This is a little Southern Double-collared Sunbird (Cynirris chalybeus)
I will start the show with 4 pictures of the double-collared sunbird, then a bee line break followed by 3 pictures of a Malachite Sunbird (Nectarinea famosa), and finally with 2 pictures of the Malachite's wife.
The southern double-collared is the smallest of our range of sunbird species and it is also the best singer. The malachite is the biggest of our sunbirds and I like to post the two together.
Over the years I have posted many of our sunbird species down south, but I still have to get 4 species up north on my camera.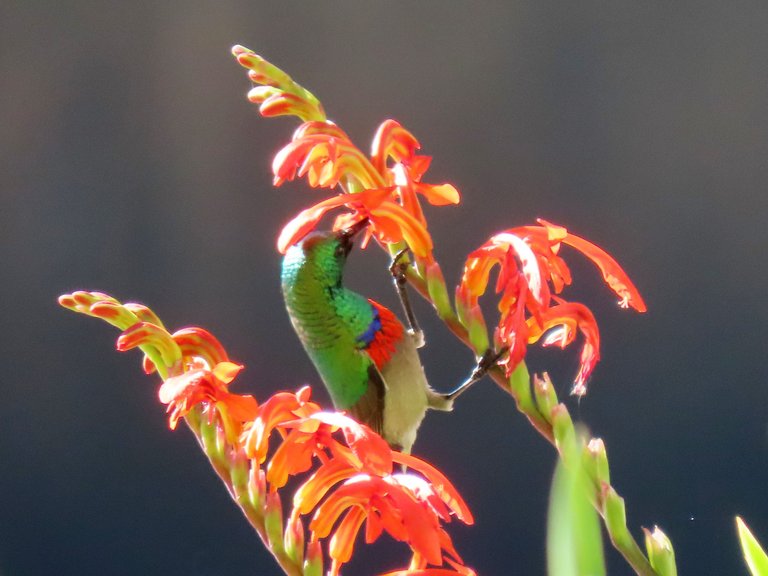 The southern double-collared sunbird or lesser double-collared sunbird (Cinnyris chalybeus) is a small passerine bird which breeds in southern Africa. It is mainly resident, but partially migratory in the north-east of its range.
Source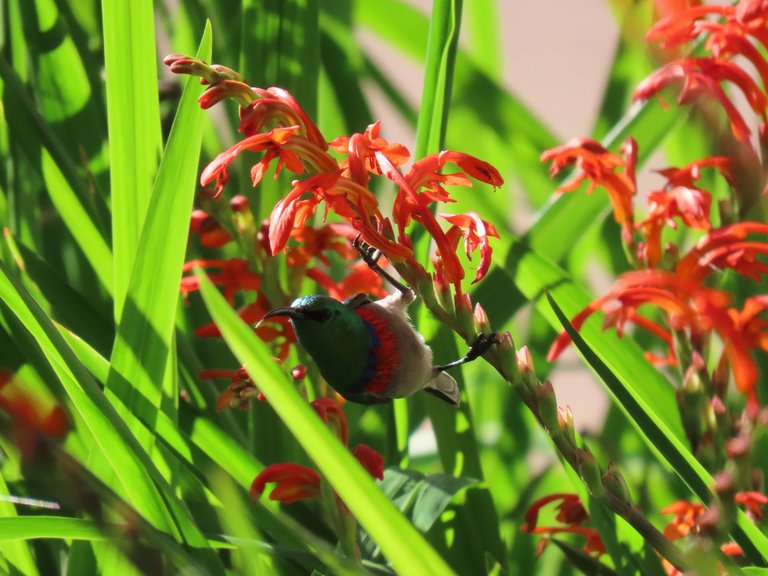 This is the final picture below of the double-collared sunbird.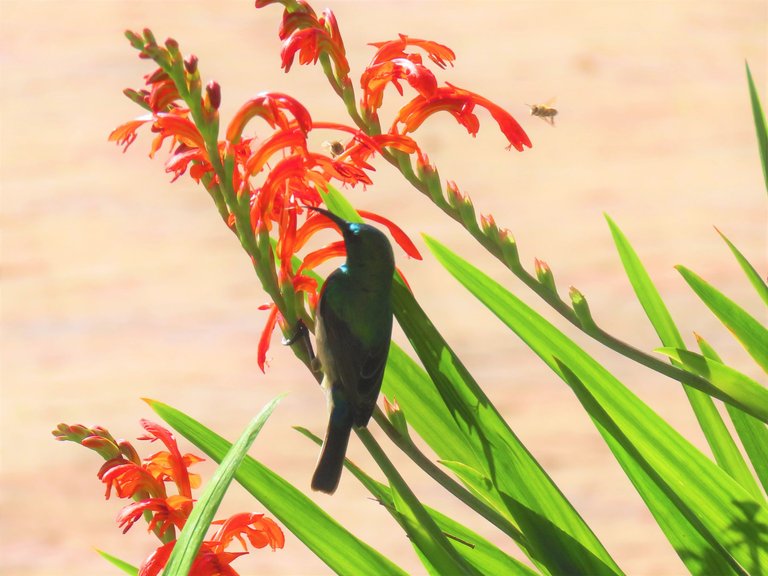 A Bee break for coffee at the #hive.

And now I will show you the malachite sunbird and his wife.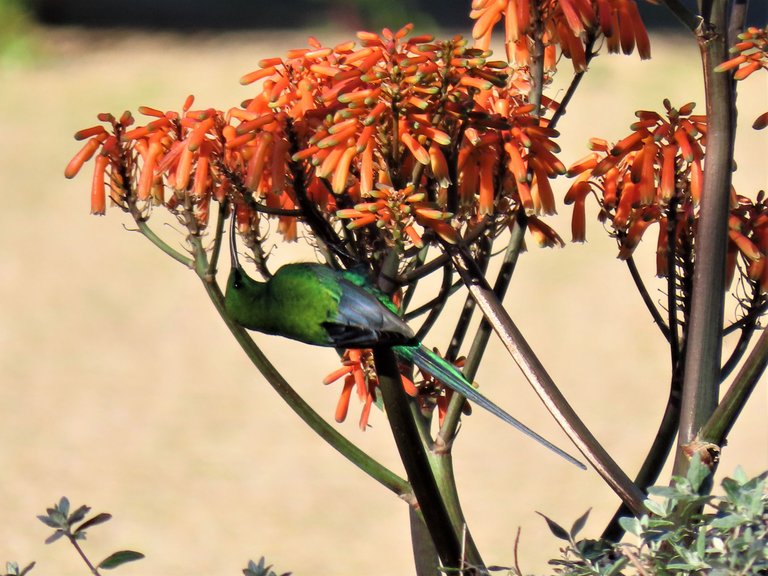 The sunbirds are a group of small Old World passerine birds, and are placed within the family Nectariniidae, which is found across Africa, the Middle East and into South-east Asia. Also called green sugarbird.
The malachite sunbird has two subspecies. The nominate N. f. famosa occurs mainly in South Africa, Lesotho and western Eswatini, although its range just extends into southern Namibia and Zimbabwe. N. f. cupreonitens breeds in the highlands from Ethiopia south to northern Mozambique.
Source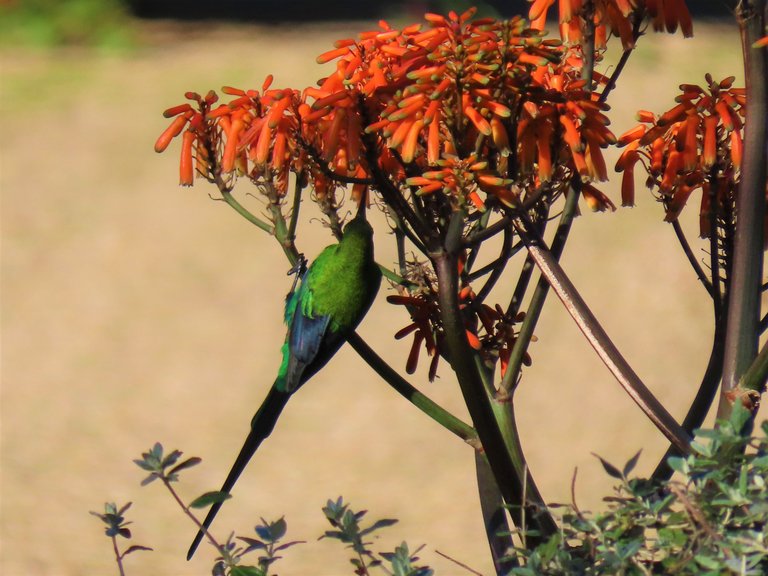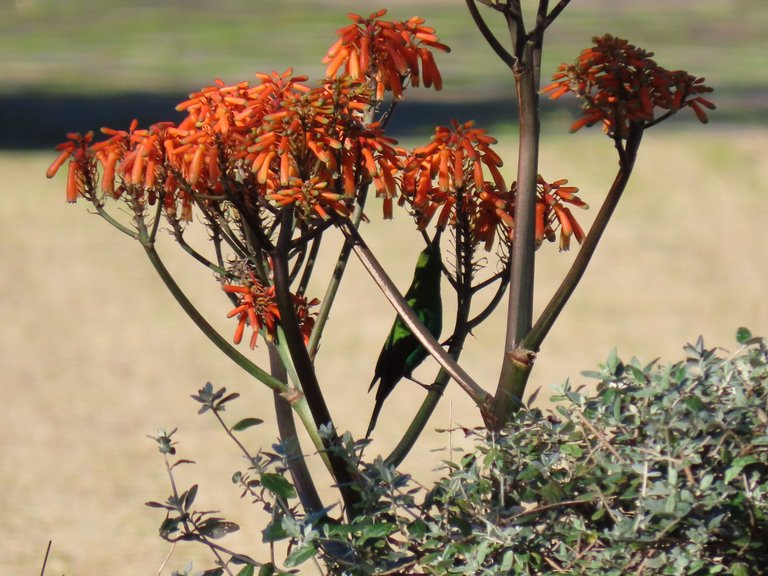 Look below how the malachite's wife blends in with the cactus flower colors.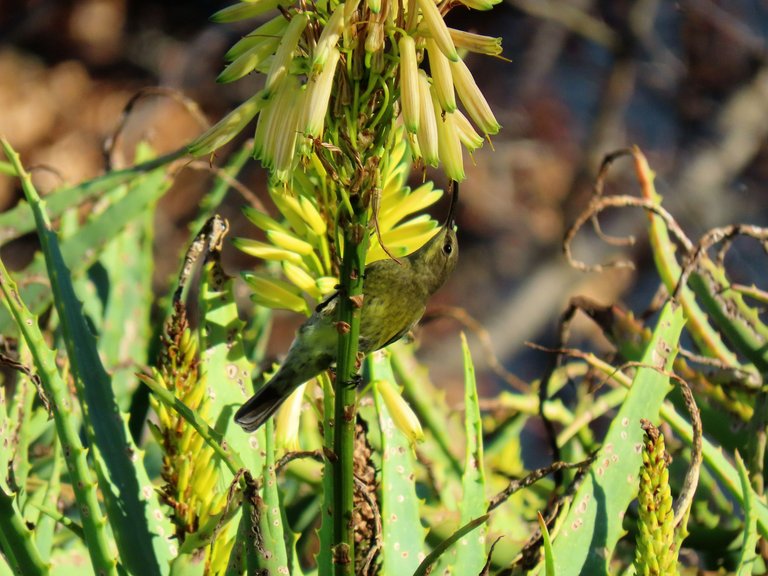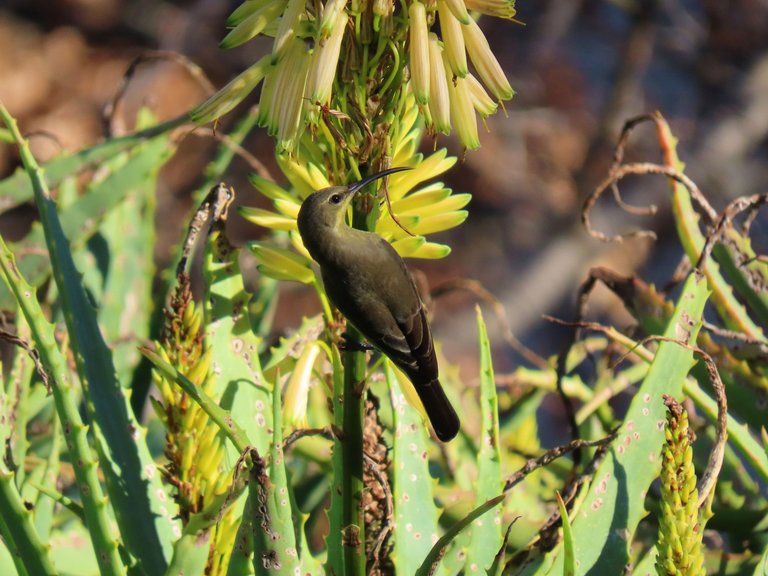 Here the sun shifted, and the bee was taking off with us :)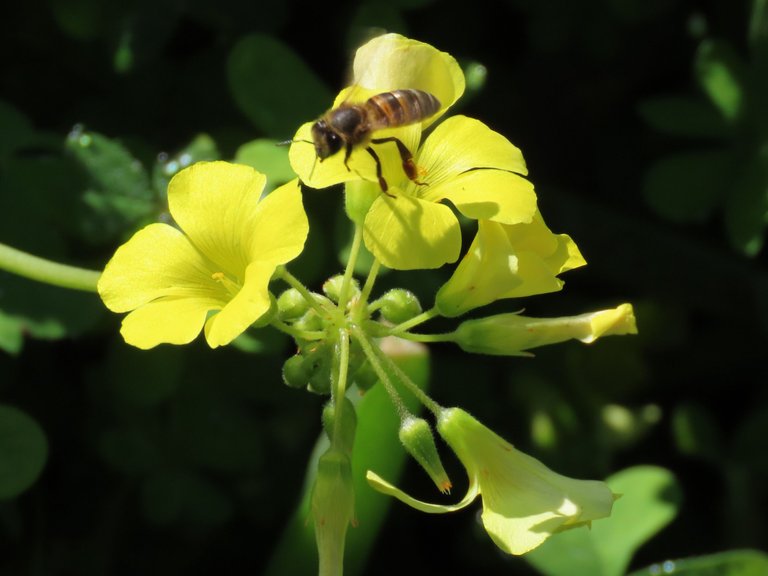 I was so pleased to get the sunbirds on camera, especially as we are now in the winter season in South Africa and many bird species, including the flamingos, have migrated to warmer climates up into the far northern countries on the African continent. But thankfully, as you can see here, some bird species stay down here during the winter season at the southern tip of the continent.
Some of the other birds that come to breed here in summer, migrate to other countries worldwide and the Terns hold the record for flying all the way to the arctic zone. 3 days of non-stop flying.
I hope that you have enjoyed the story and the pictures.
And That's All Friends.
Photos by Zac Smith-All Rights Reserved.
Camera: Canon Powershot SX70HS Bridge camera.
Thank you kindly for supporting a post on behalf of @papilloncharity
---
---