A new discovery.
We have so many hidden places over here that we still need to explore.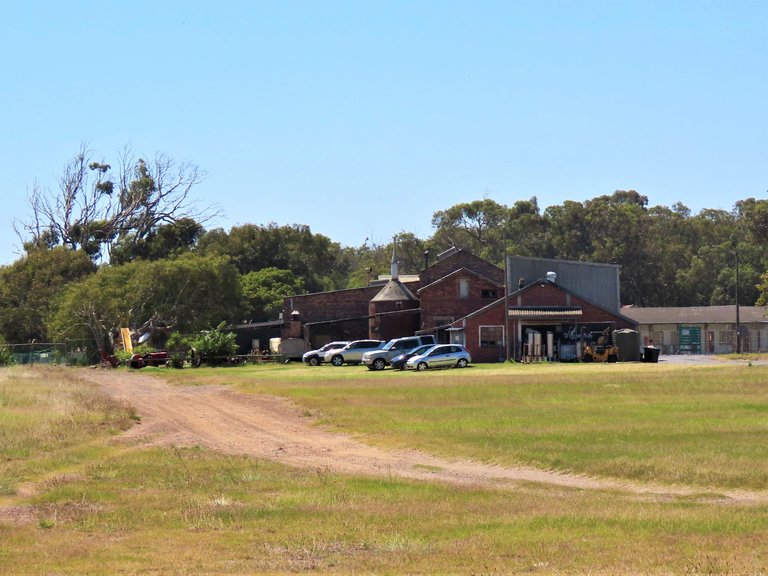 And here is a new one that we heard about. So come and be just as surprised as we were.
The old building is situated on the grounds of what once was a very large arms manufacturing company. The grounds stretch over many hectares as a section of the grounds was handed to the municipality for public developments. A large modern private hospital and some residential complexes have now been built on a part of the new public grounds, but there are some other parts of the grounds that have not yet been developed.
The old original building in this post is rented by a brewing company, but we did not know it at the time of our visit, as I was only told to go and have a look at Triggerfish.
Now what on earth can Triggerfish be?
Come and see.
Some of the old signs were still hanging around, as previously over many years, no public entry was allowed.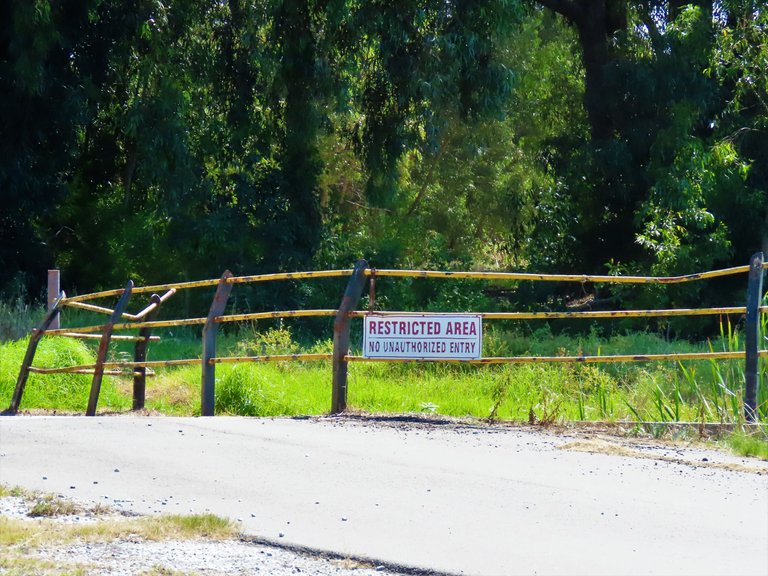 There was an open door, so let's go inside.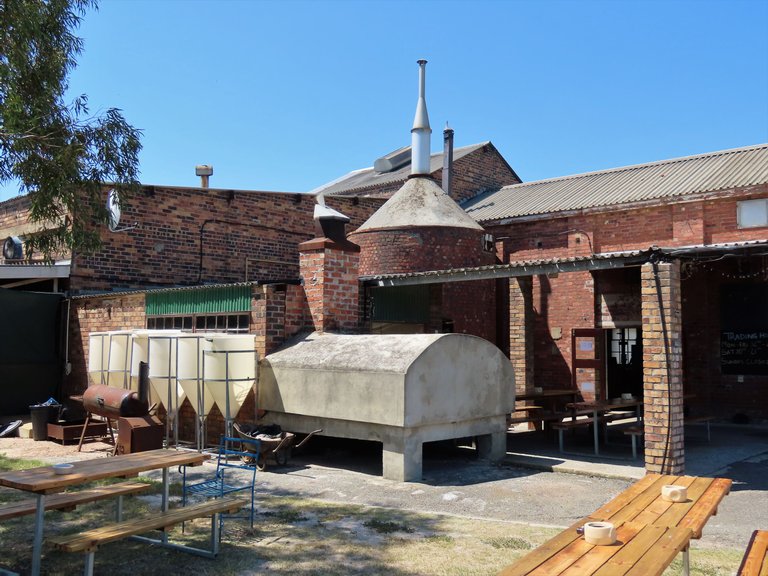 An interesting wall greeted us and the shelving looked fairly new.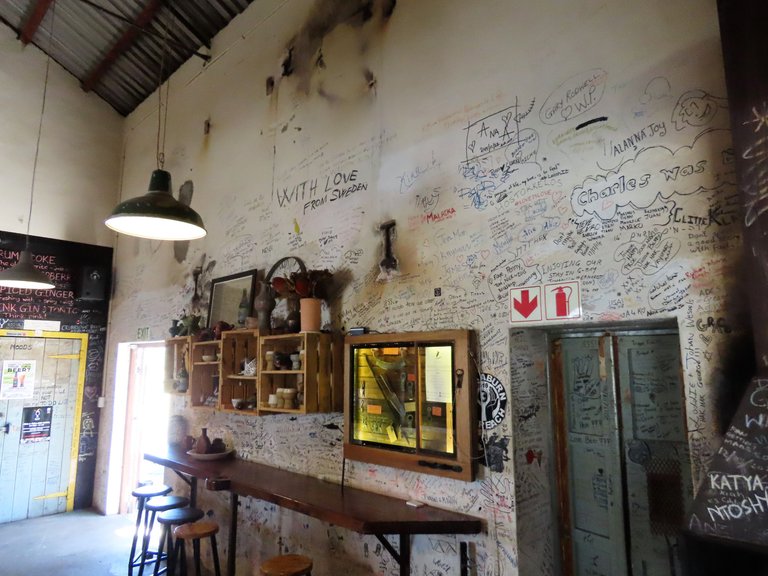 And as we rounded a corner this modern kitchen was on show.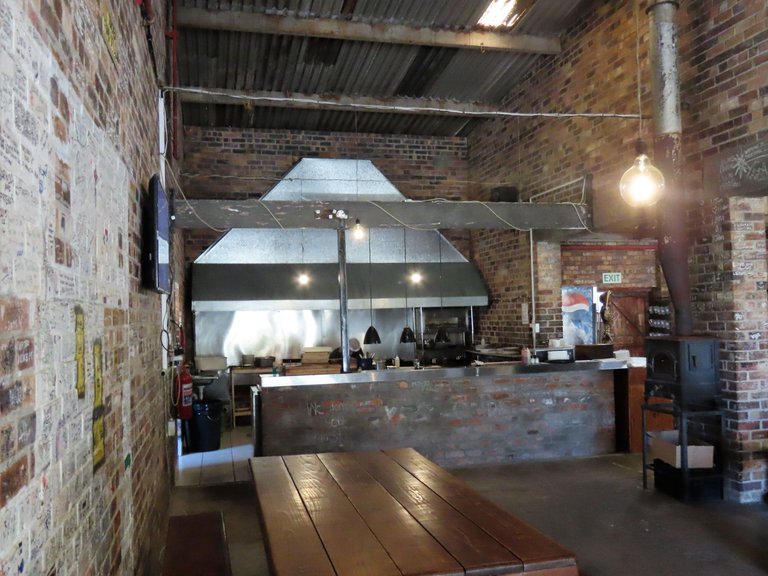 Ah! A hall for music performances.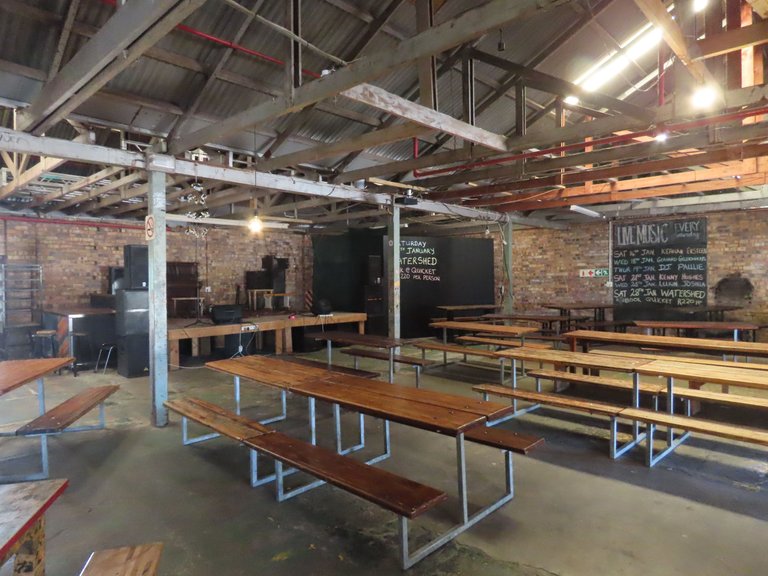 A blackboard with the coming performances can be seen here. I am ashamed to say that I have only heard of Watershed. I am more into the rock bands of the 60s and the 70s.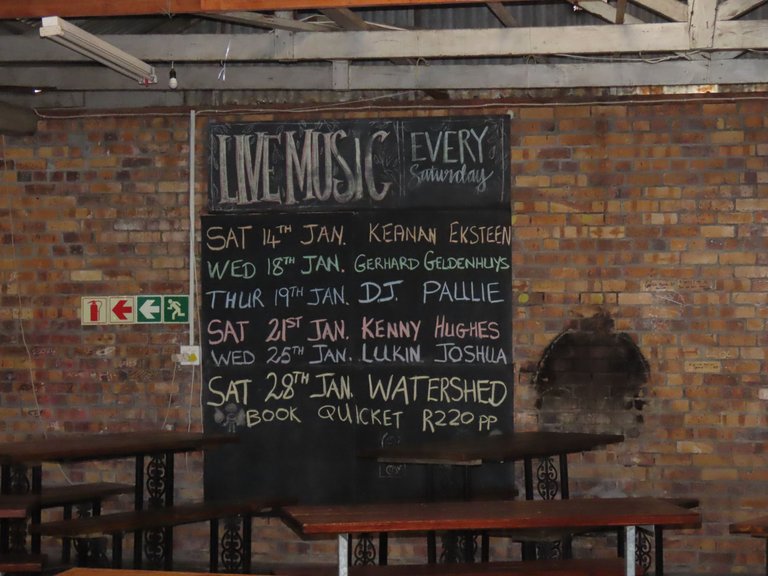 A lovely live set up can be seen here. Just imagine that once before deadly munitions were manufactured here and now songs of peace ring out from this building. What a turnaround.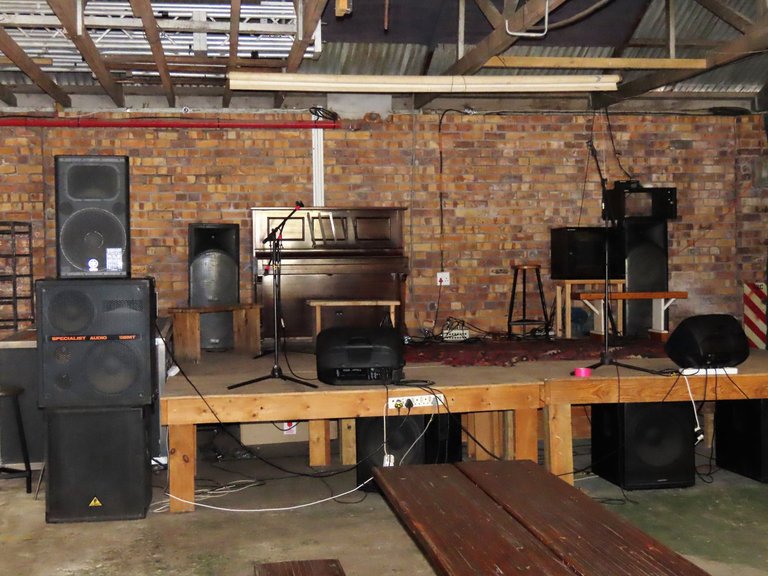 Two of the bar attendants here below :)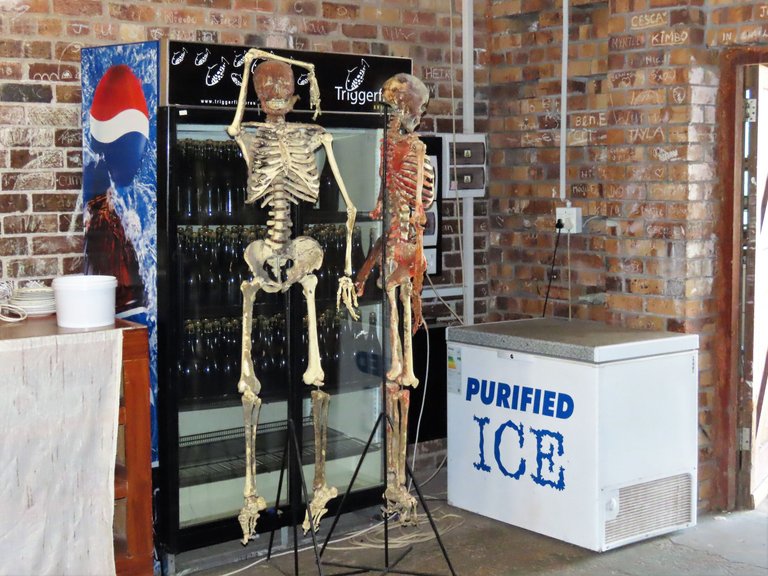 A huge trike and a bike were hanging in one area from the high roof.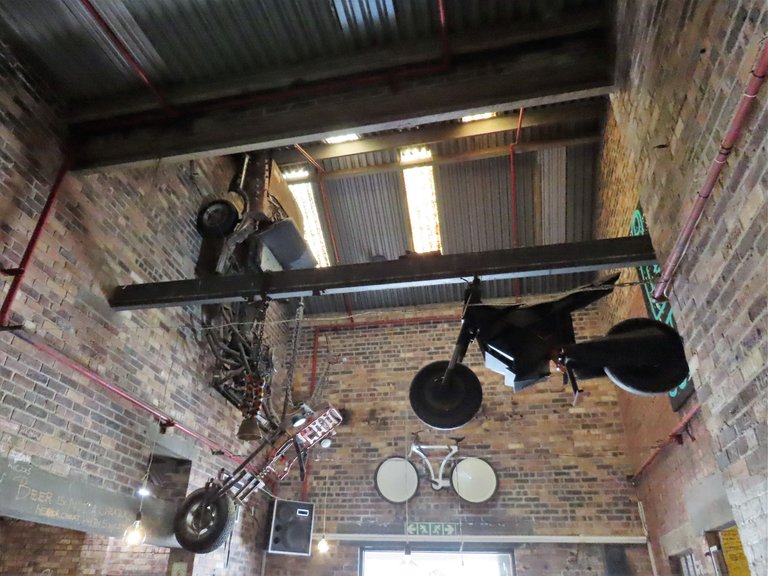 And that bike looked very interesting.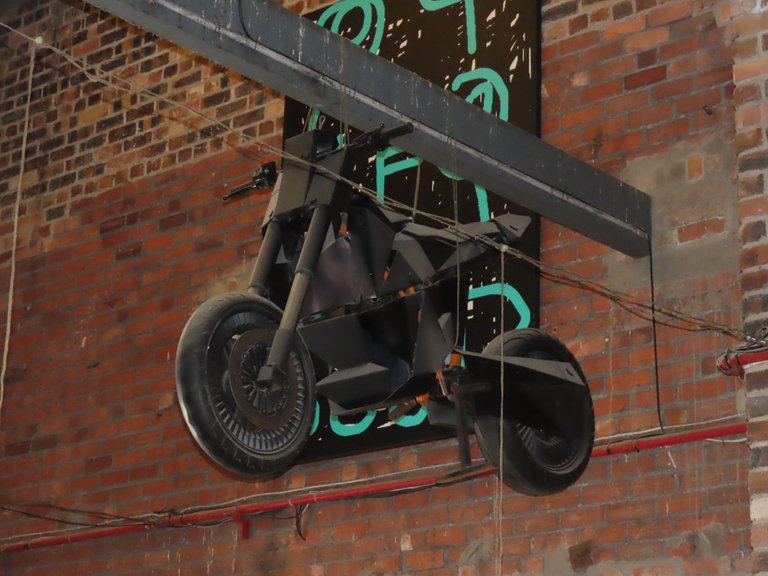 And finally yes, Triggerfish is a brewery that has converted this old building into a bar and restaurant.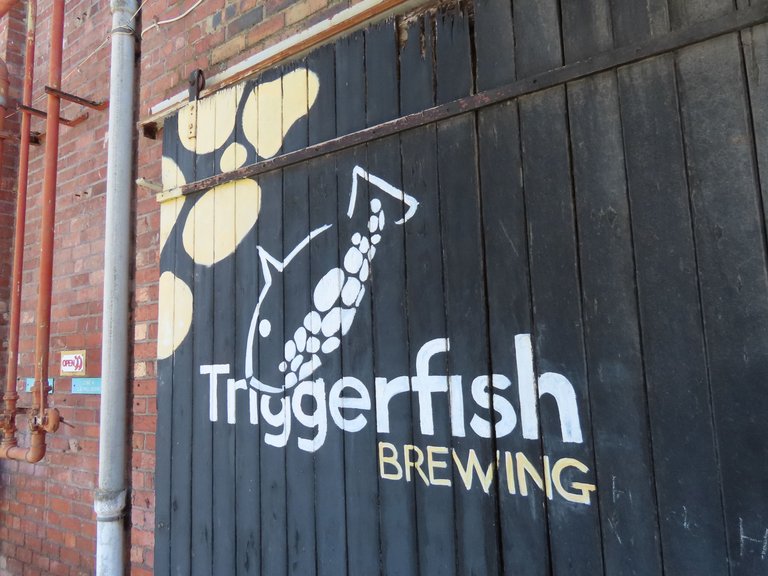 But that's not all, as some of you know me and I like to explore. So, in my next post I will show you some other interesting sights at this place.
Such as this for example.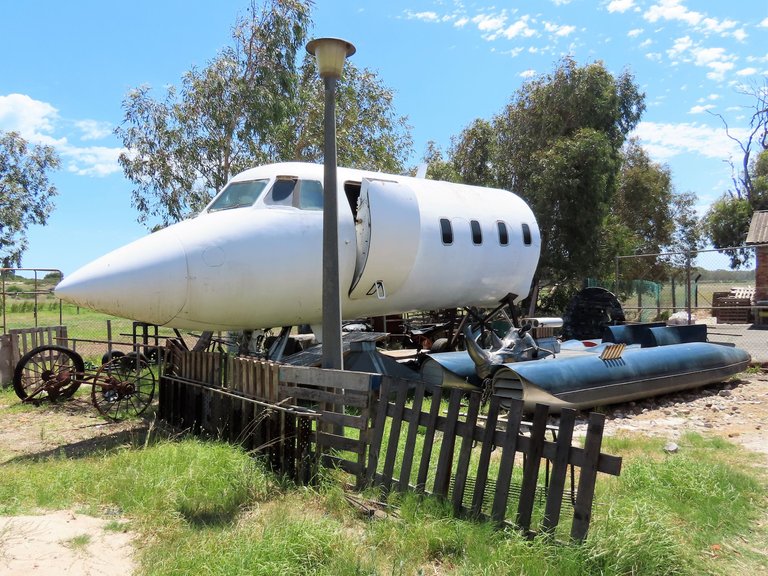 That Rhino boat on the ground fascinated me and I took a closer look at it.
The sea is just behind the plane section and that boat with its V6 motor must have gone like a rocket.
Yes, it was wonderful to walk around here and apart from another old building that was converted into a wine tasting center, there is also an old power station that is still partly in use. I took enough photos to show you a few posts in the future, but I am a bit limited by a current ailment.
Until then, I hope that you have enjoyed this post.
And That's All Friends.
Photos by Zac Smith-All Rights Reserved.
Camera: Canon Powershot SX70HS Bridge camera.
Thank you kindly for supporting a post on behalf of @papilloncharity
---
---