A winged Sunday.
Thought that I would find some unpublished photos for today's post. In between the mountain photos and other photos of nature, I always take bird and flower shots.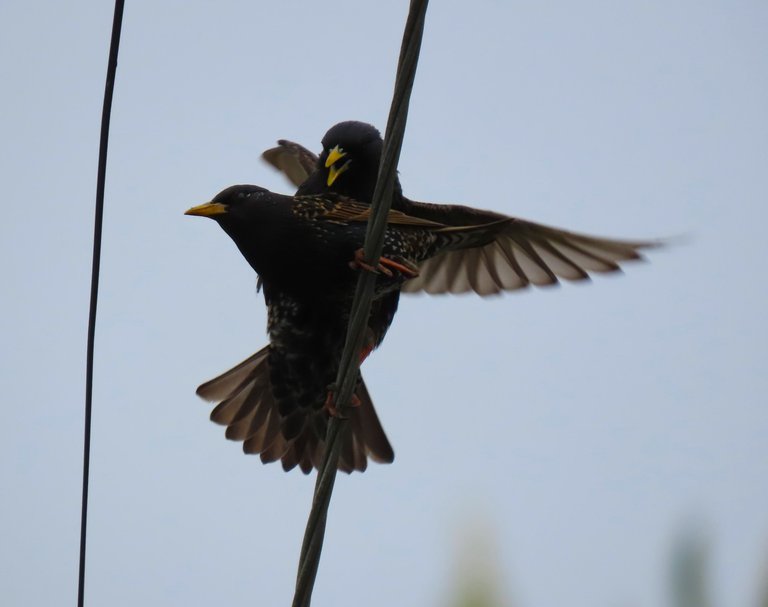 Poor lady, as it is mating season, and when you look at the incoming guy's face above, I wonder what he had in mind. They are a couple of European Starlings (Sturnus vulgaris).
We are rained in for today and tomorrow (Monday), but thankfully I have tons of pictures to select from for my posts. I don't know what it is, as on a day I can take 300-500 photos, then I will only select one little story from the day's takings and then I will file the photos, with all of the other photos unused. Madness methinks, but I like to post the fresh action that I take on the day. I have five external 1 Gig harddrives of photos and I am now busy to load a 1 Terrabite harddrive.
I think that I am just a bit tardy to search through the files, as it feels like old news :)
This guy below is a Yellow Bishop (Euplectes capensis).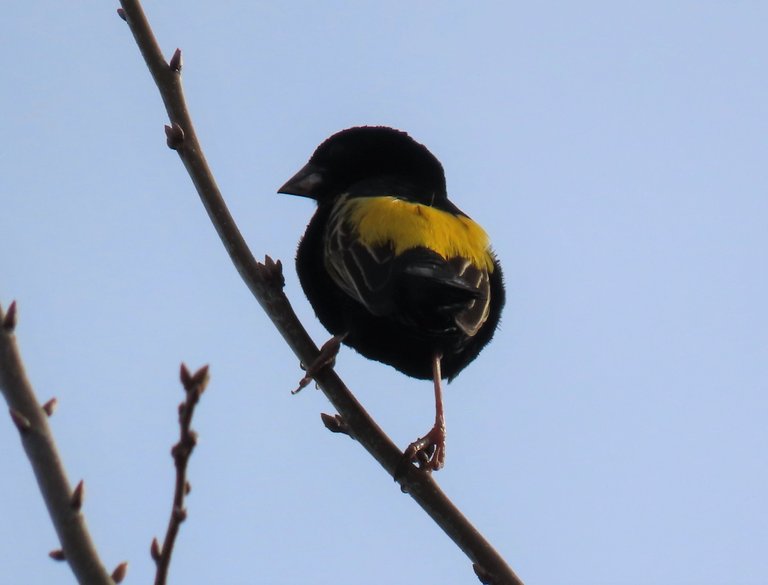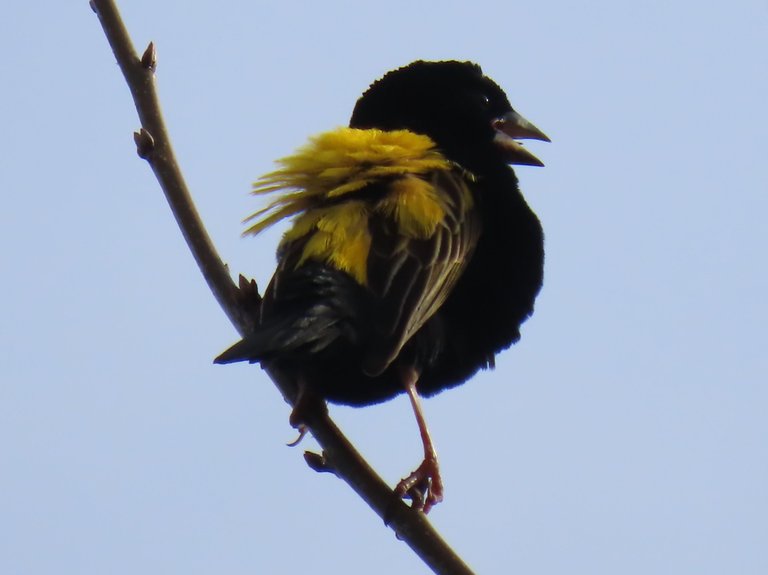 Pitch black from the front.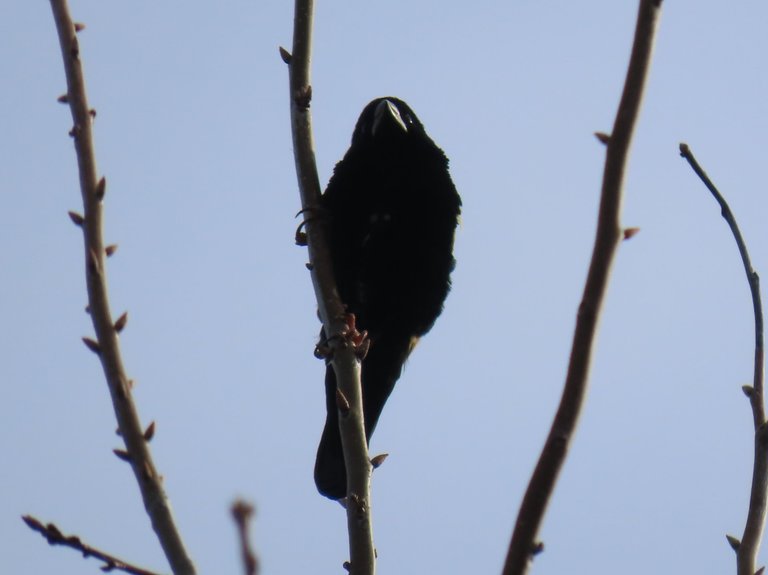 This is the guy's wife and she is a female Yellow Bishop.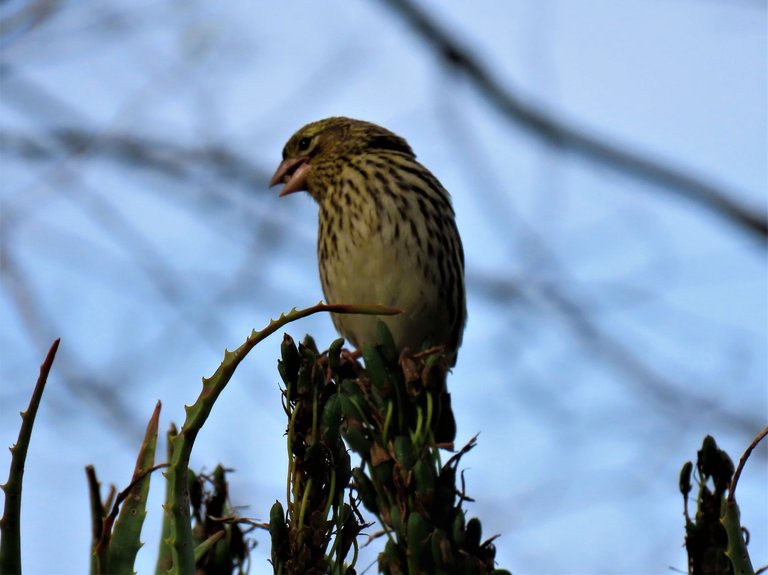 This is a sunbird taking off.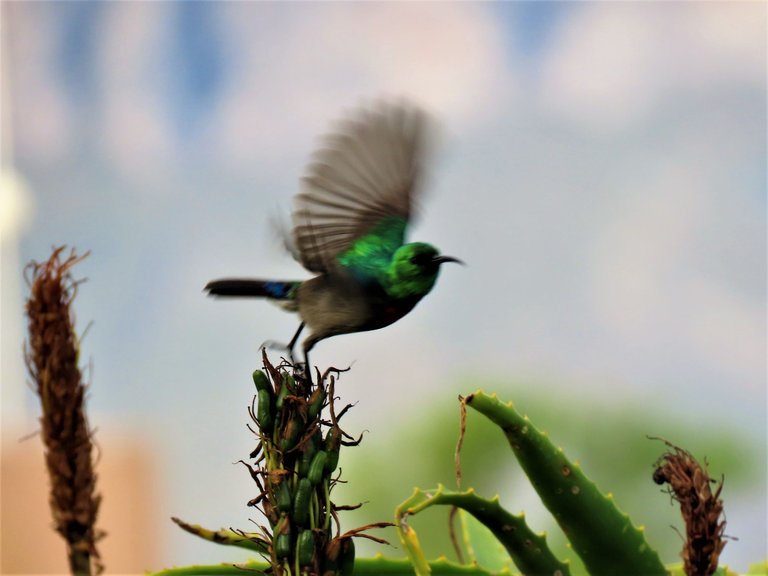 Once again I was happy to get a White-backed Mousebird (Colius colius).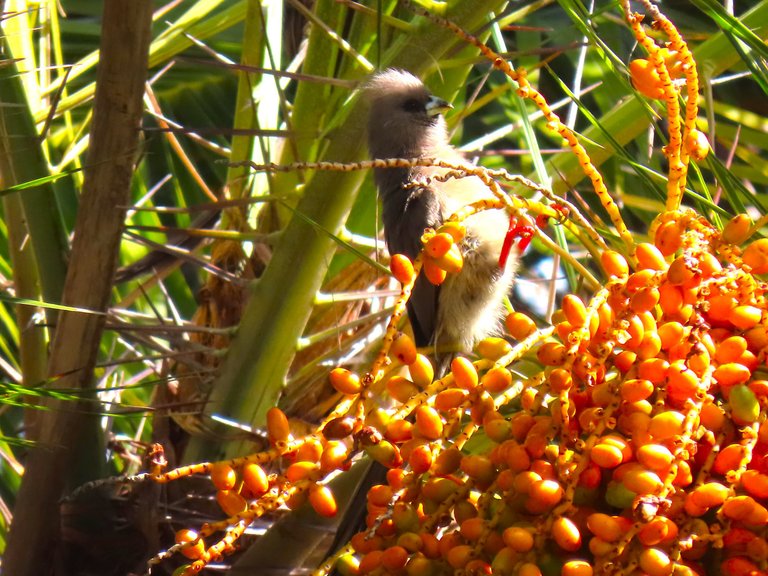 Look at his long tail.

And here is an eye test for you.
There is a bird in this picture below. Can you see it?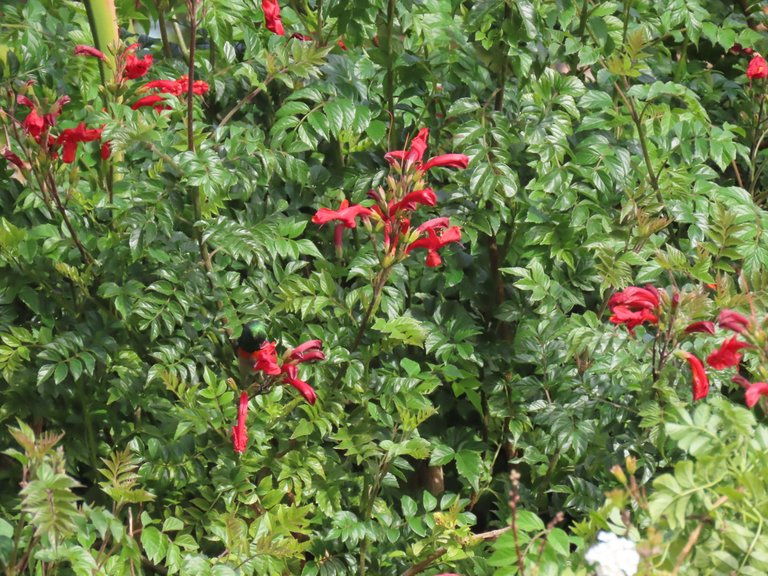 I bet that you didn't see the bird in the picture above. But here below is an easier one to see the bird.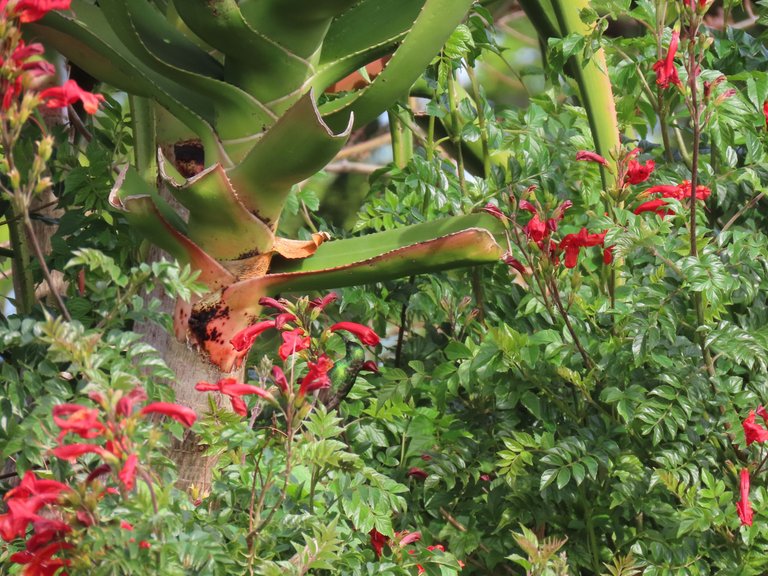 Yep! It is a Southern Double-collared Sunbird (Cinnyris chalybeus).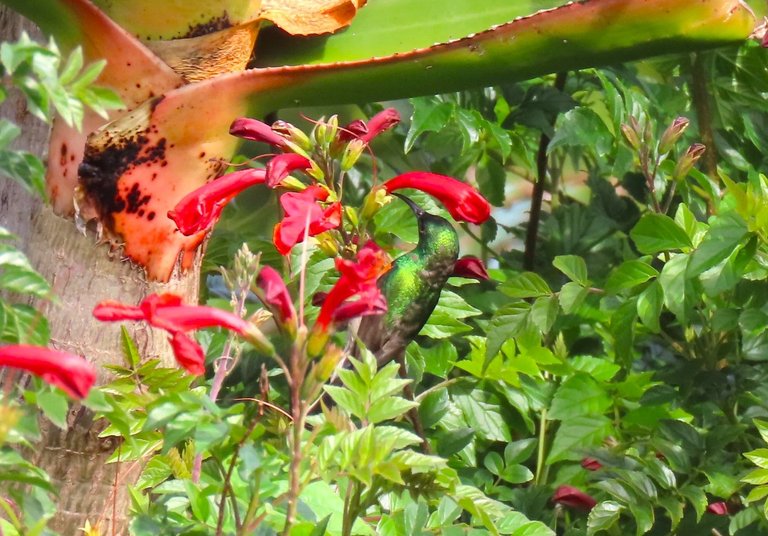 I really hope that your eyes were good enough to see the bird in the first photo of the test. If you couldn't see it, then it is just the head of the sunbird slightly below to the left of the center of the picture. The bird then moved on to give me the two clearer shots of him.
How do I see it? Is often the question. The answer is to wait and to watch. If I suspect that there is a bird in a bush, then I simply wait, standing dead still for however long it takes, because sooner or later the bird will show itself. Note here, if a wild bird spots any unusual movement, then it will simply fly away.
So go and position yourself in a possible spot and wait for it :)
We wish all of you a restful and peaceful Sunday.
And That's All Friends.
Photos by Zac Smith-All Rights Reserved.
Camera: Canon Powershot SX70HS Bridge camera.
Thank you kindly for supporting this post.
---
---