African animals in our area.
These are all of the animals wandering around freely in our nature reserve.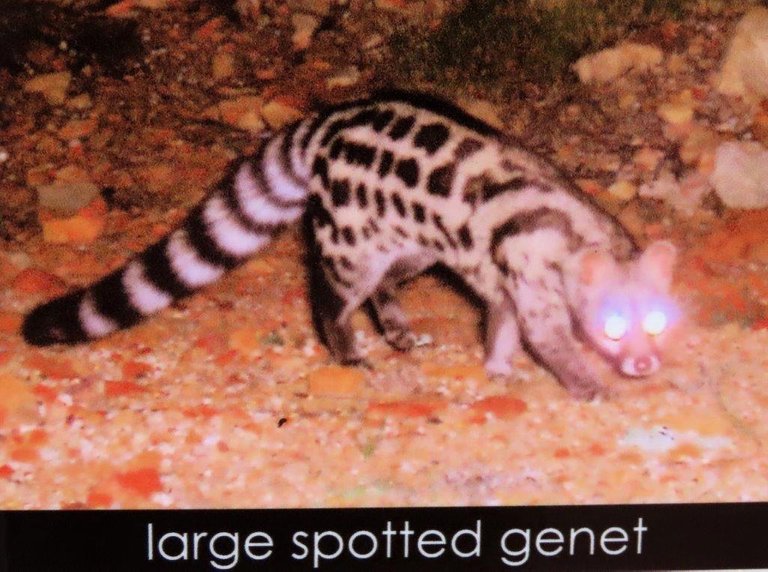 First up is the Wild Spotted Genet and these guys removed all of the White Fan-tailed pigeons on the farm where we used to stay.
Yes we also have elephants and lions and the rest of the Big 5 popular animals, but they are kept in camps and I don't take photos of anything that is not free. So here I will show you a variety of the other animals that we have here. Note that from time to time other kinds of animals pop in for a visit, but the animals in here are all local.
Come and look.
I think you know this beauty below is a Leopard.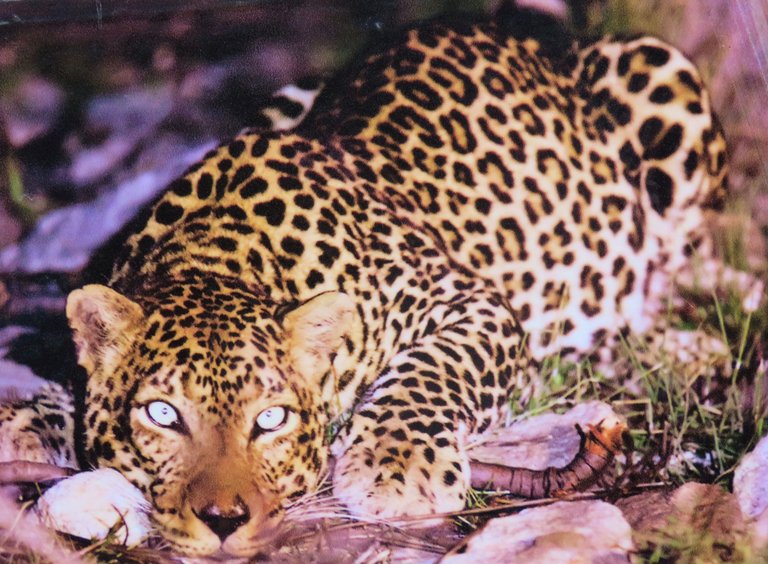 The name of this one is a Caracal and we had a Lynx on the farm up north that looked very similar.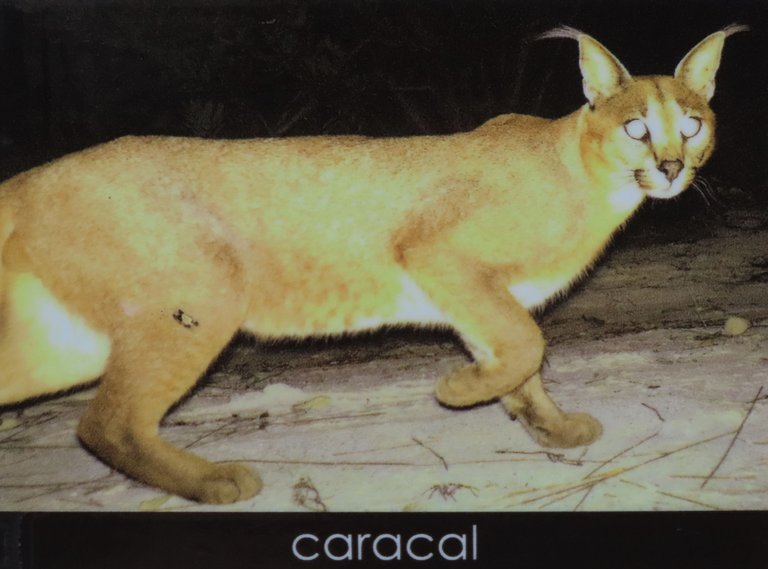 The African wildcat and you will note that most of the animals were taken at night.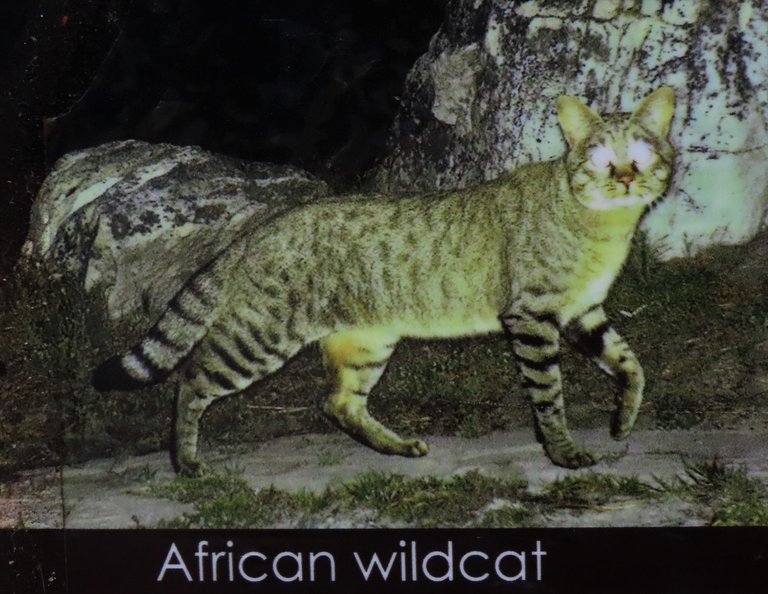 A Cheetah with a wild Hare.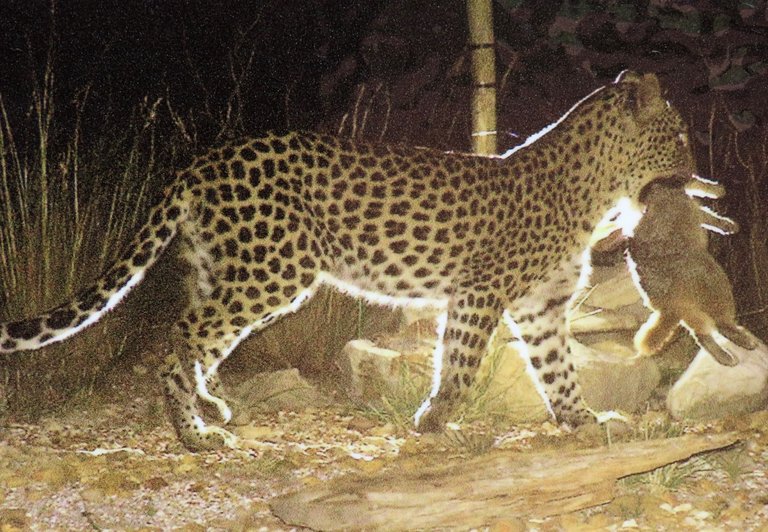 Finally I took all of the photos from this board that was placed by Cape Nature.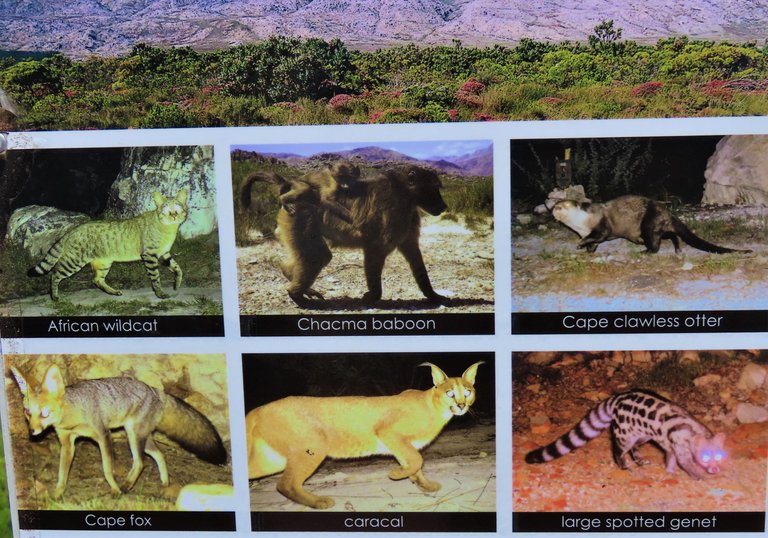 Yes, the Baboon, Otter and Fox were also on the board, but the ones above are the animals that I really like.
I had to schedule this post and by the time that you read it, we will be at work in the middle of our move to another house. So the PC's will be in boxes and I will have to install both of them at the new place. I can only hope that I will find a strong signal there.
We will hopefully be back on-line tomorrow late afternoon or evening.
I hope that you have enjoyed the story and the post.
And That's All For Now Friends.
Photos by Zac Smith-All Rights Reserved.
Camera: Canon Powershot SX70HS Bridge camera.
Thank you kindly for supporting a post on behalf of @papilloncharity
---
---