At last, wonderful soaking rain.
The animals and birds here have a different problem as this guy shows.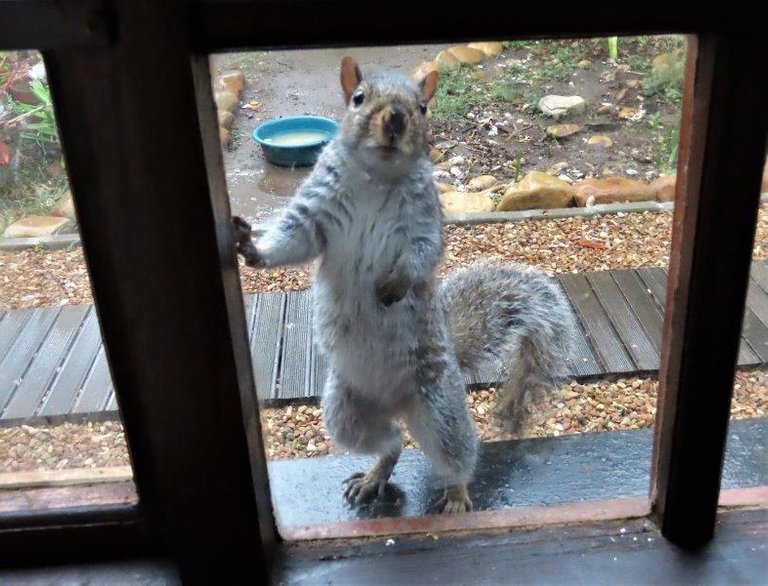 No more fires! Mother nature has stopped the flames in it's tracks.
Imagine standing in the wet and mud this morning trying to salvage anything in your house that was destroyed by the fire. It must be a most horrible experience to see everything that you have worked for totally destroyed in a very short time.
The rain started last night and it is still raining this morning so those dark fire clouds have all disappeared.
Did I tell you that it is very wet here?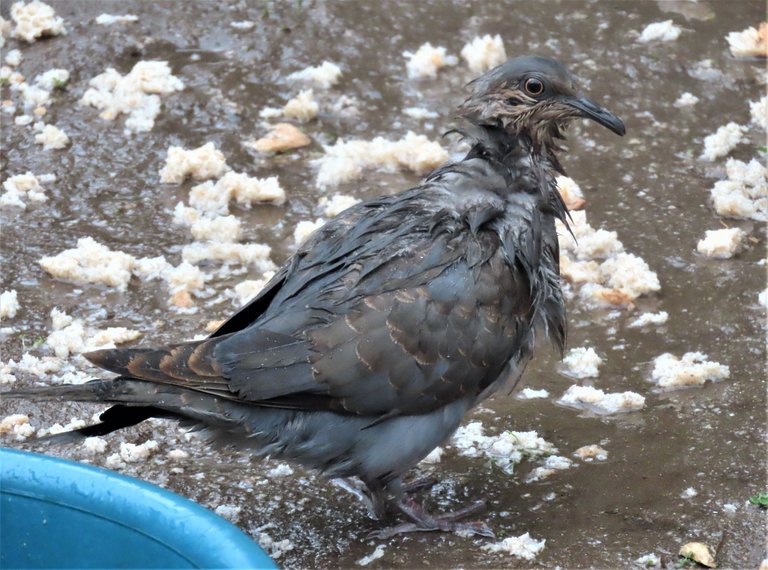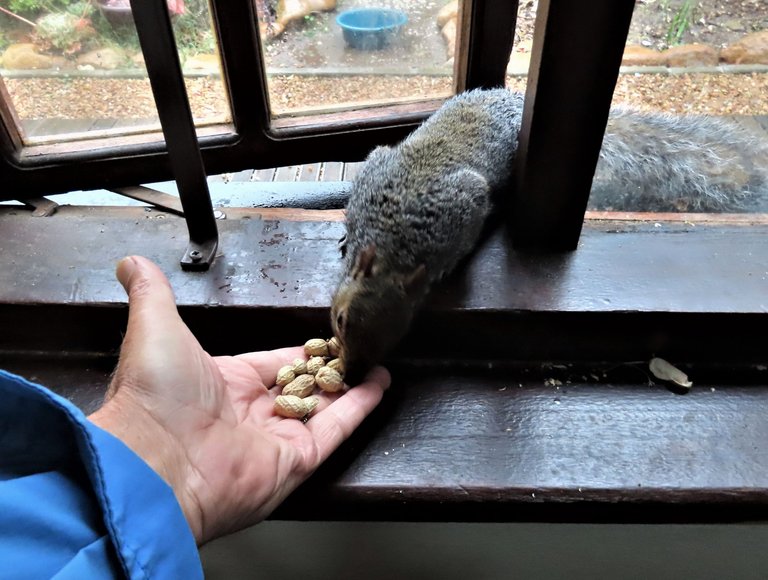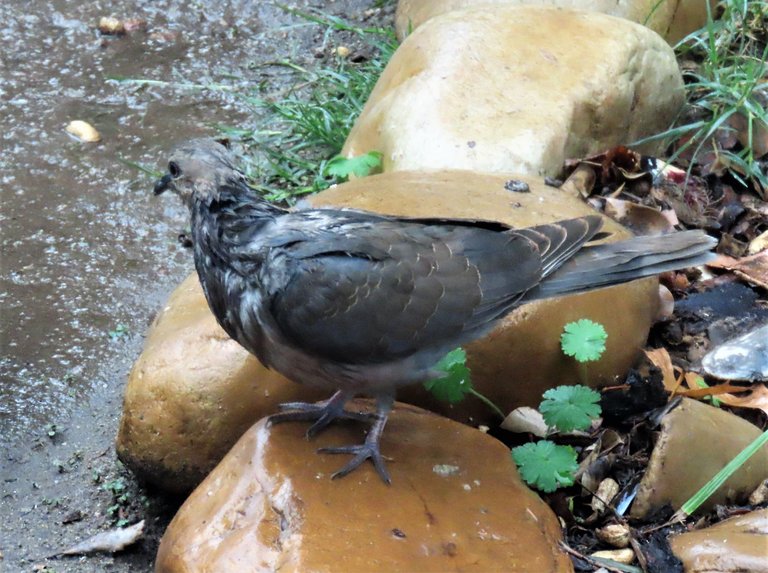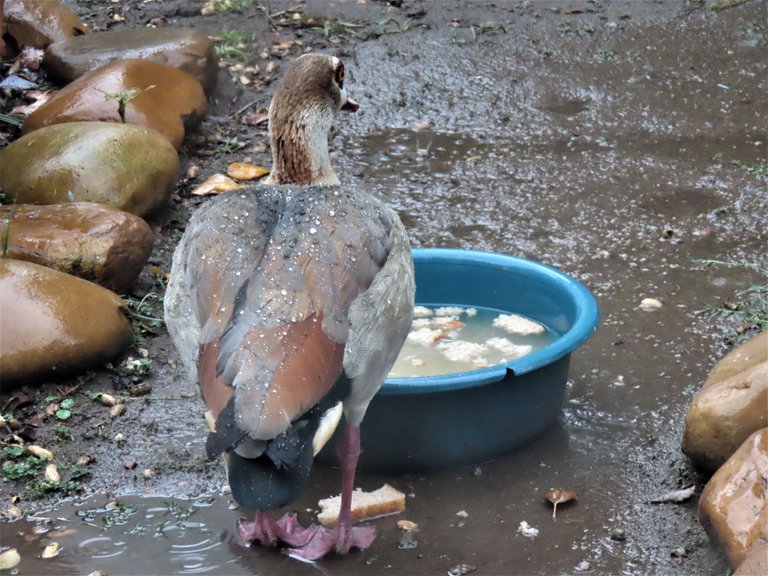 That little squirrel near Harry at the water bowl has still not learned to stay away from the goose. Look at the back of the picture.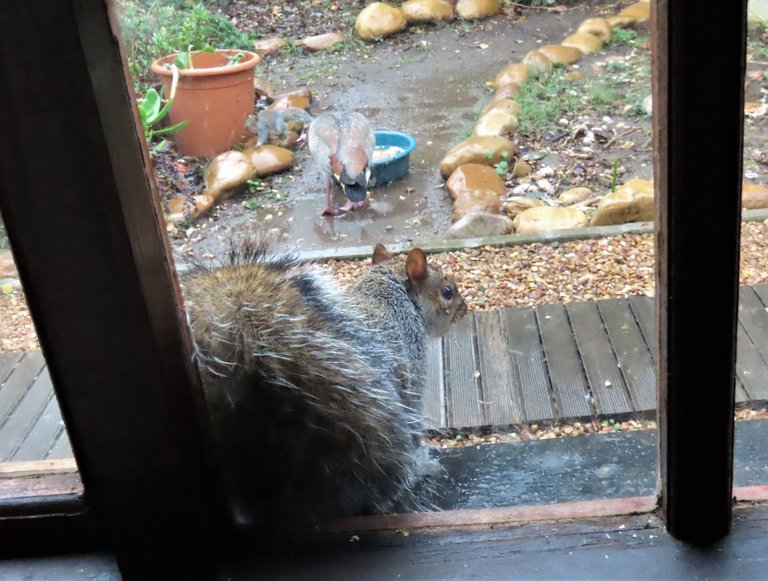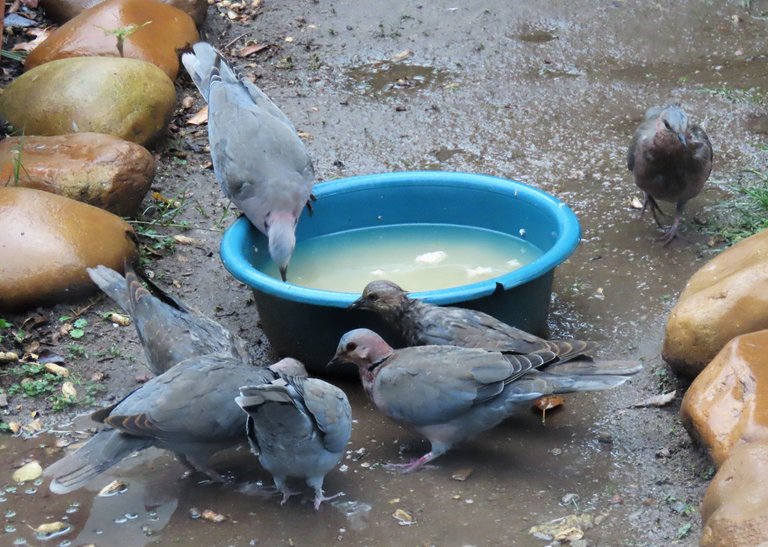 The relief that the rain brought cannot be overemphasized as we had 4 days of a fiery hell over here. Our dam levels were also dropping fast due to the stringent heat and now the perfect solution has arrived at last.
We are in a winter rain area and this fall spells good news for the rest of the winter season, as we hope that plenty more water will come.
What a nice way to enter the new week.
Thank you to to all for the prayers!
And That's All Friends.
Photos by Zac Smith-All Rights reserved.
Camera: Canon Powershot SX70HS Bridge camera.
Thank you kindly for supporting a post on behalf of @papilloncharity.
---
---