Cape Sparrow life.
Small and cheeky little birds, but also cute. The bad guy arrived to claim the biscuit.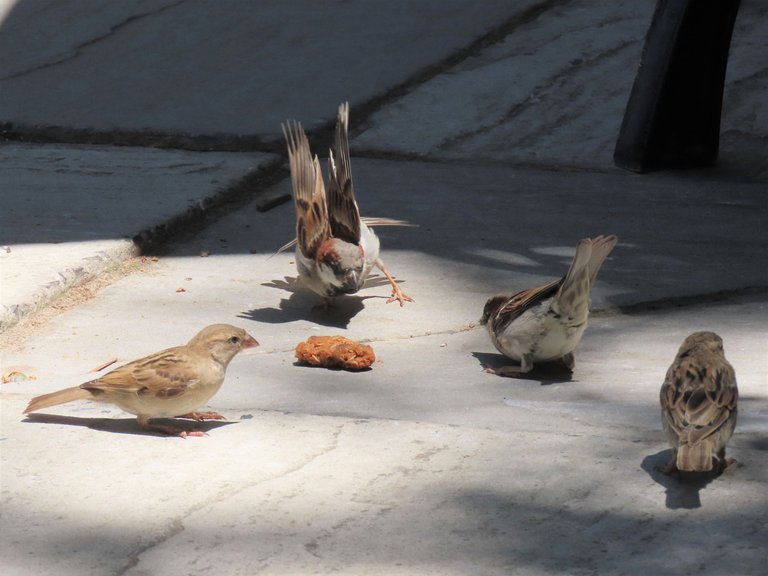 The mom and the two babies were feasting on a biscuit when this cheeky guy arrived to scatter them.
This world is full of rules and if only one could be as free as these little birds. But not to be as the tax man watches every earned cent, the interest rates continue to rise and food prices are skying. You may do this and you may not do that. A cauldron of rules and if one doesn't follow them, punishment awaits. I am drawing up my will and even this last piece of paper is subject to rules. It can't be legal if it's not signed by a lawyer and at a price of course and everything mentioned in it is subject to tax. So you work your whole life and at the end you must pay taxes after you have left the planet. What a moneymaking farce.
Just my little rant and now come and look at real freedom.
The mom discovered the biscuit and she was testing it.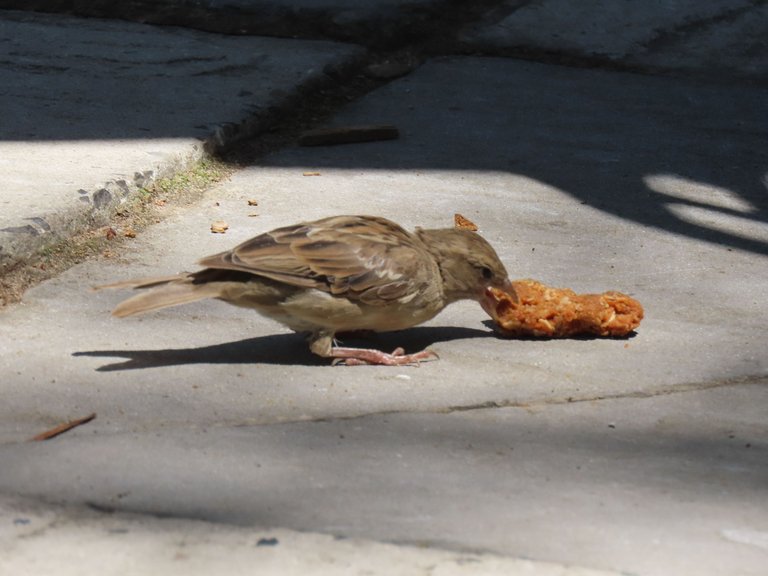 Oh yes, it tasted good and note that she didn't have to pay for it.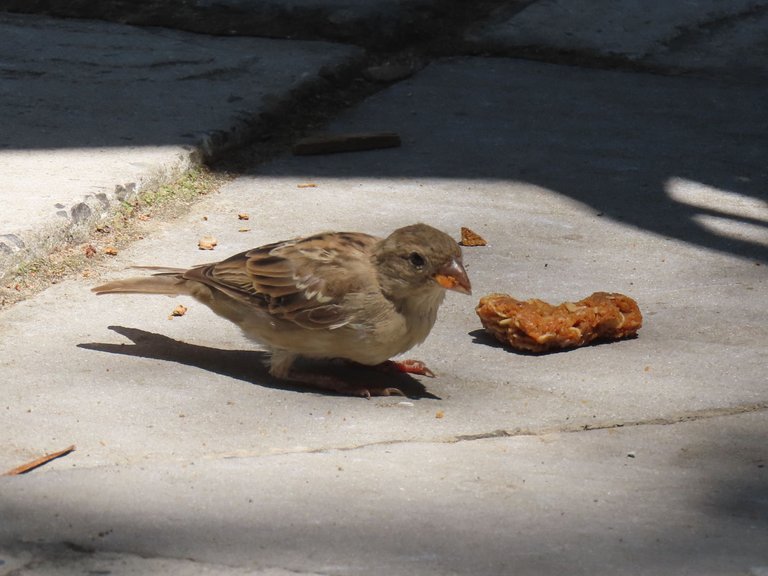 As she was flipping the biscuit over for the babies to eat the soft underparts, she and the babies had to flee.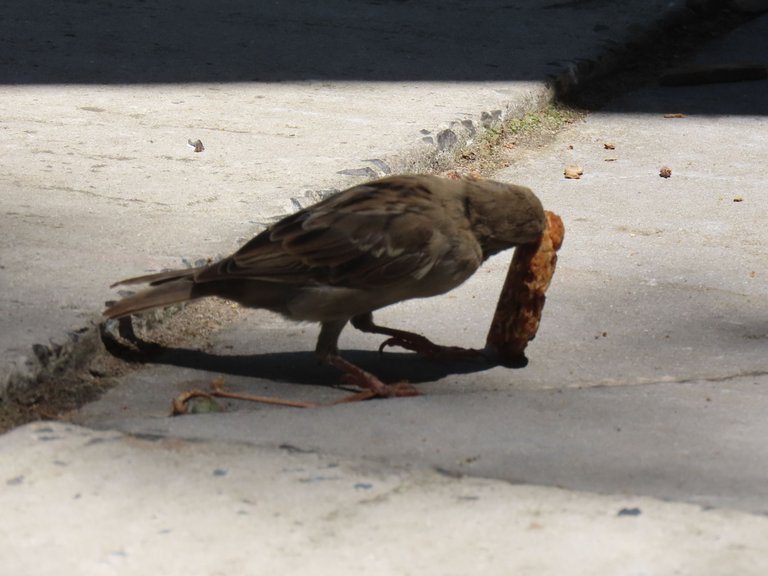 Because the bad guy arrived as you saw in the tag photo.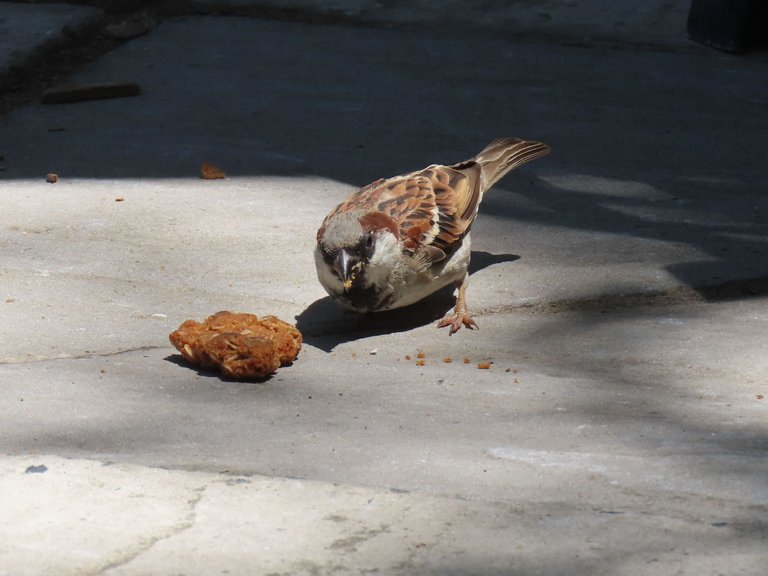 Another guy came in, but the bad guy is experienced in martial arts and he attacked the other guy.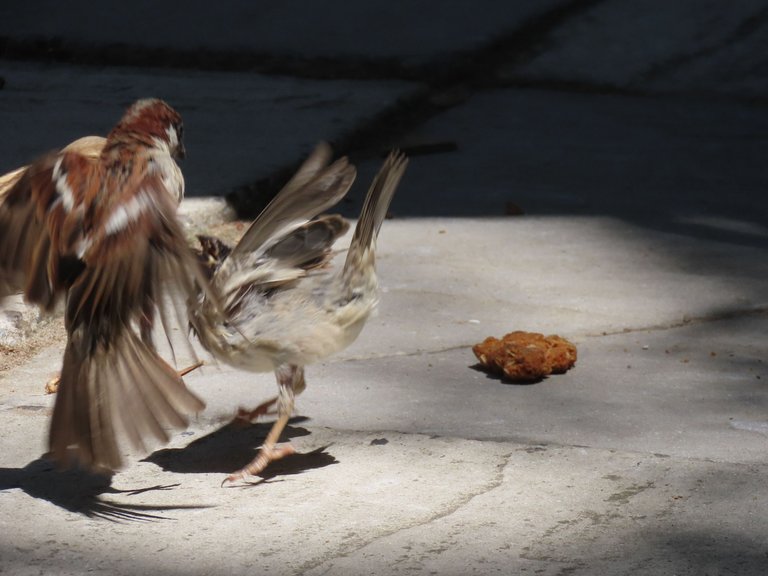 Now here is the cute part.
I could only get the one baby in the water channel, as the other was lower down. They were having a bath.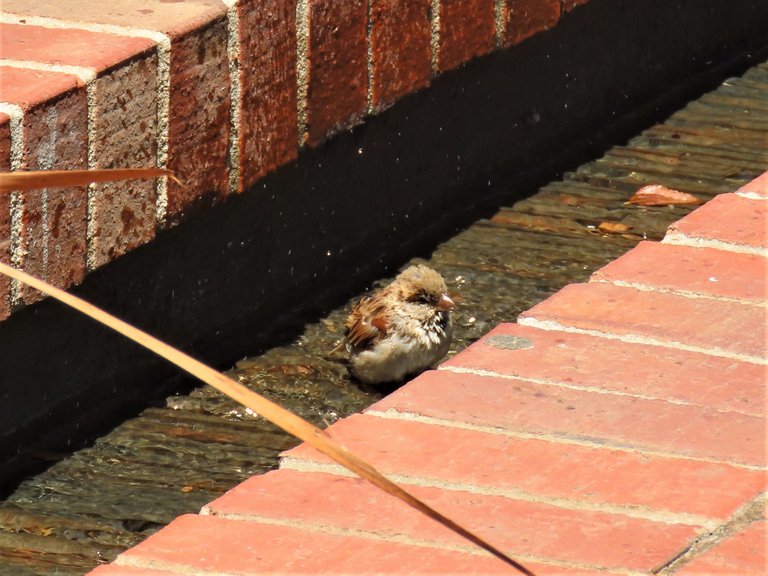 Look how wet and cute the little one was.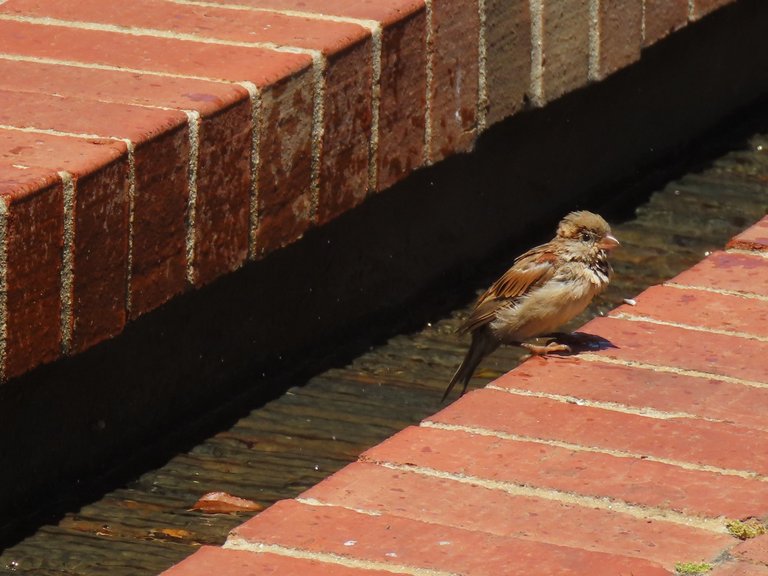 So the mom at the back and the two babies went to the free suana.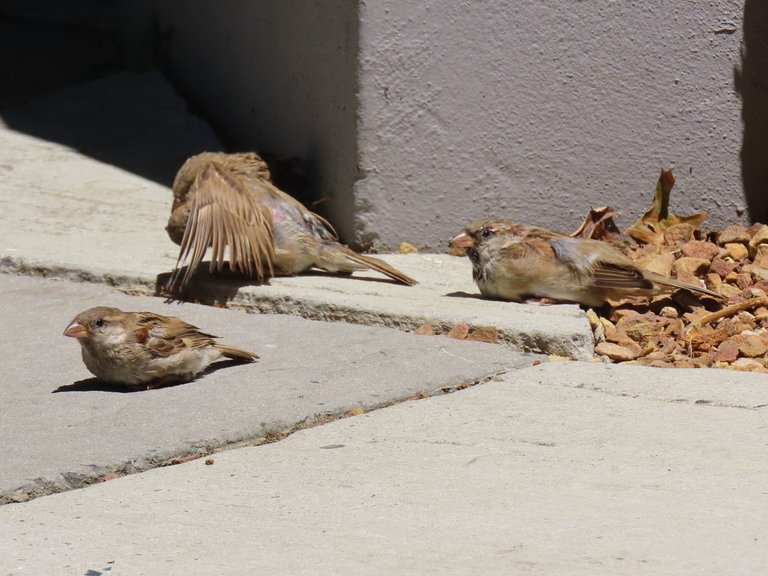 Finally, I waved at them as we left.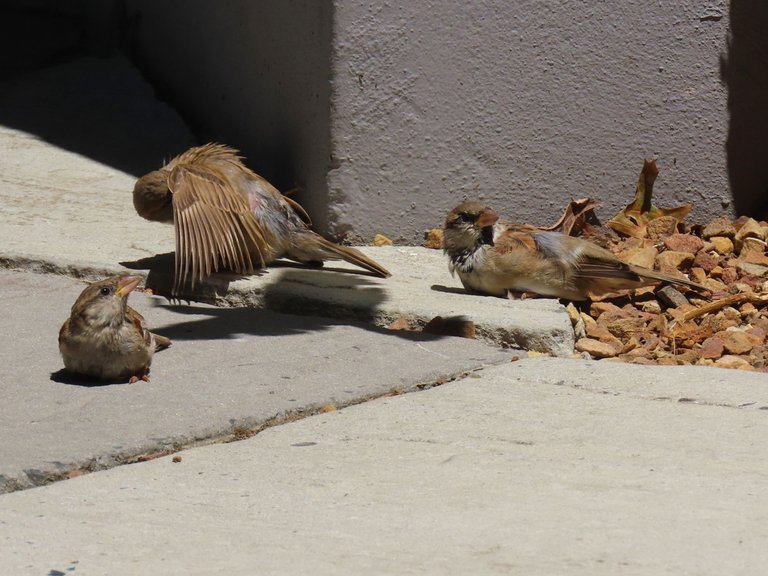 So, they don't pay for the food, or the bath, or the sauna and they can come and go as they please. Somehow I think that there was a lesson for me in here and maybe I must move to a place where there are no rules :)
Or maybe they were only showing me the love that exists between a mother and her children. I think that we, all of us in this world were born to be free before they invented the curse of money. To live, work the land and to manage nature. But not to be, as now we are all slaves that struggle to survive. So I say, freedom, where art thou! Dare I say that earth is a big round graveyard?
What are your thoughts?
I hope that you have enjoyed the pictures.
And That's All Friends.
Photos by Zac Smith-All Rights Reserved.
Camera: Canon Powershot SX70HS Bridge camera.
Thank you kindly for supporting a post on behalf of @papilloncharity
---
---