Come and pick your ride.
We have some fancy ones and some very fast ones. Oh, and also some luxury ones.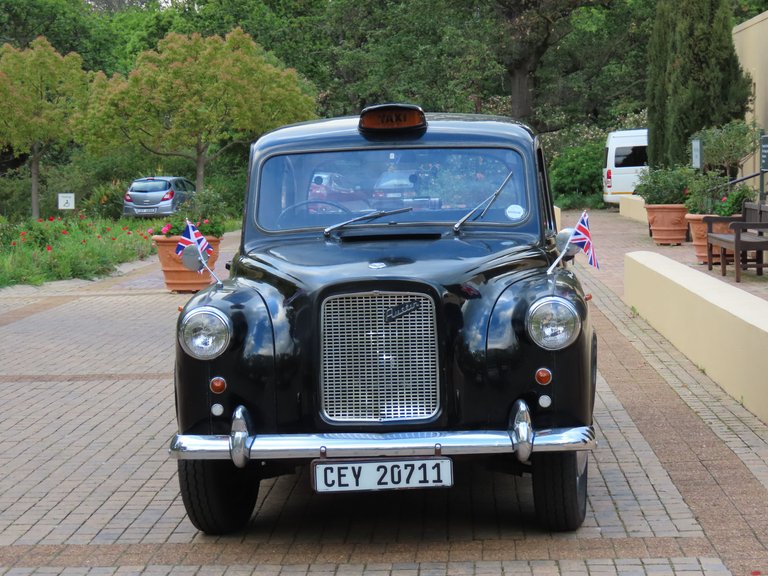 What? An old London taxi in the Cape Province of South Africa?
A beautiful old Austin in perfect condition and you can see that this is a loved old coach that was kept and pampered over the years. Now in all fairness, we are all different and we also have different likes and dislikes. But you will see in this post, that I tried my best to be fair.
So come and have a look and pick your favorite.
Maybe you would prefer to travel around in a fast Shelby?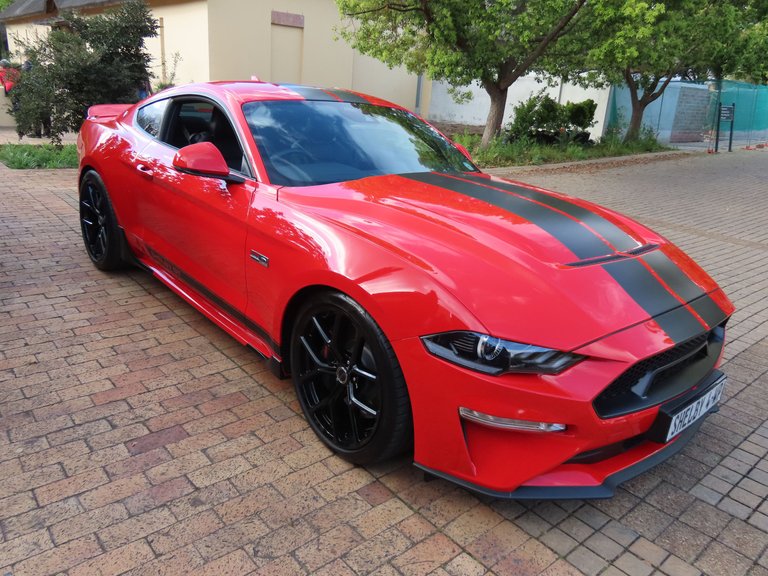 I am admittedly biased as I prefer this old Austin wagon.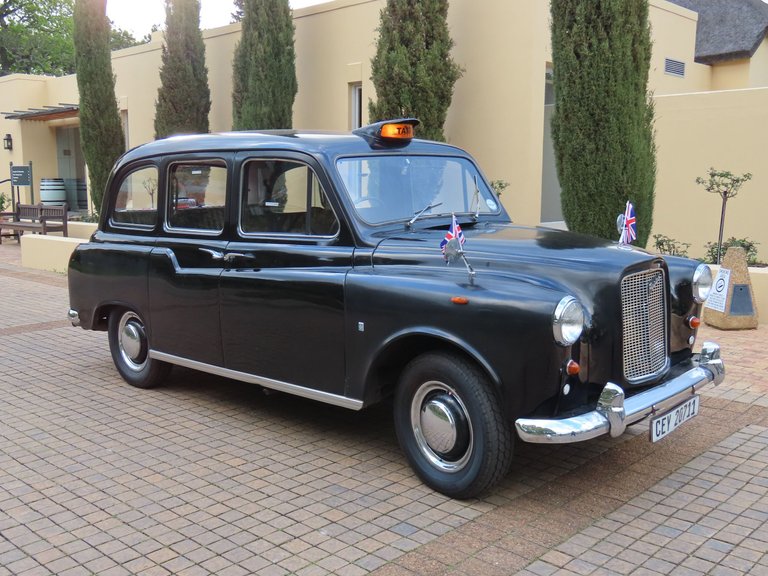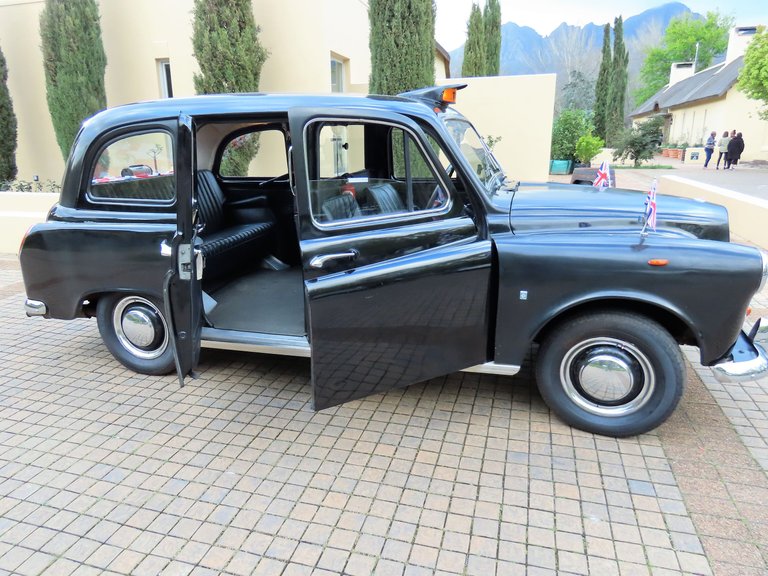 Chauffeured around town by this impeccably dressed lovely lady.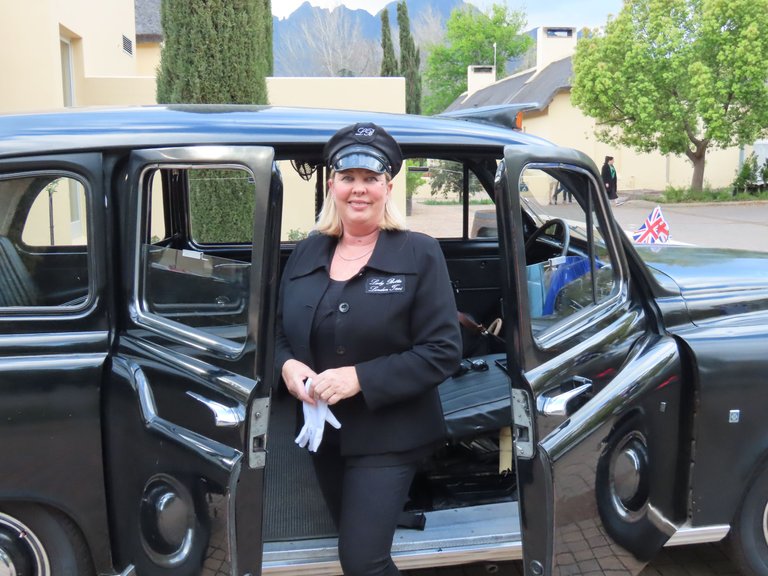 Now, here are some choices for the fast bloods amongst us here on Hive.
A Mustang or a Mercedes?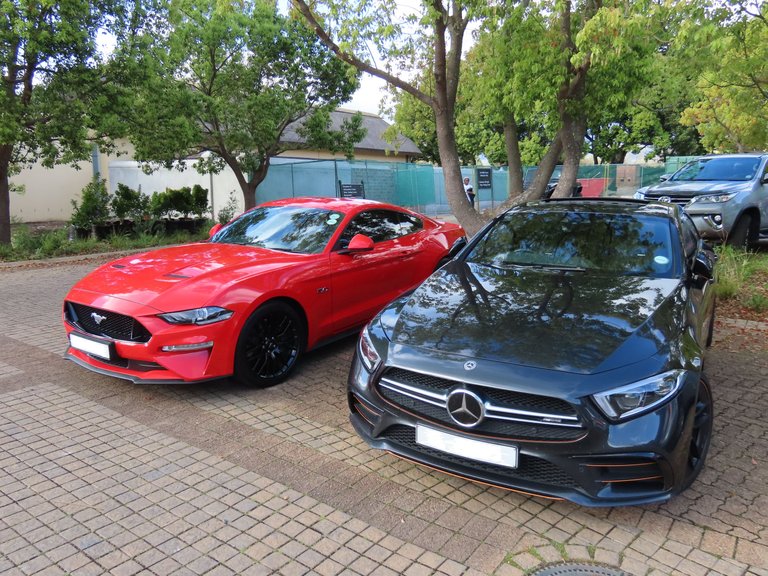 Side view of the Mustang.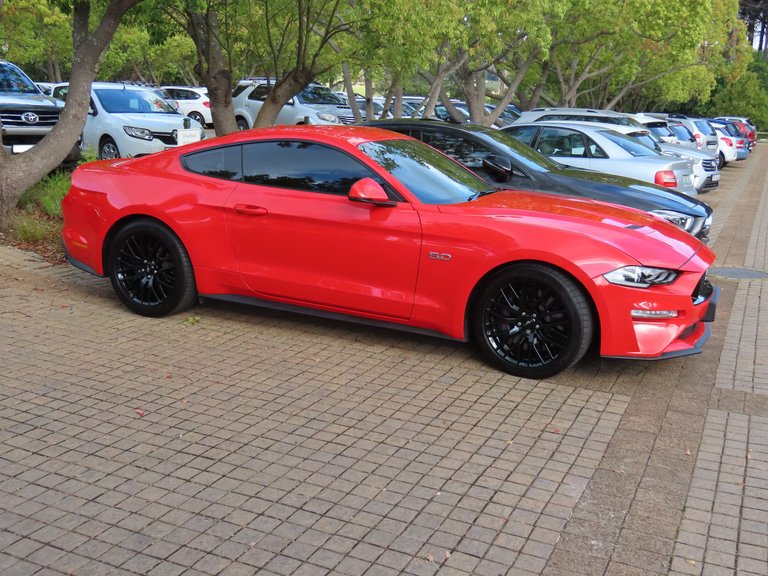 Finally, sure luxury for the politicians amongst us?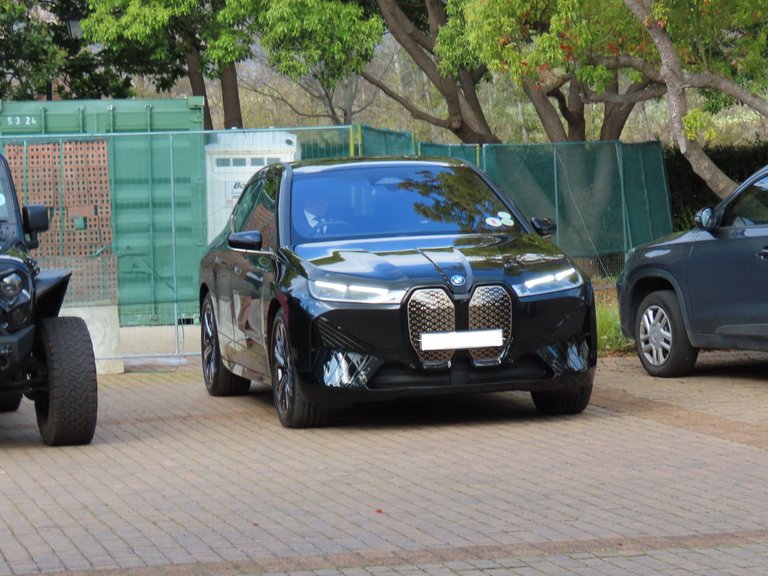 We chanced upon one of those year-end matriculation farewell parties. I was fortunate to watch the rides that some of the children hired to arrive in at the party. The place was crowded, with girls in fancy dresses and young men in suits, collars, and ties. So we didn't hang around, although I had a short chat with the lady driver and owner of that London taxi. I am sure that there is a great story behind that taxi, as for instance I would love to hear why and how it arrived in South Africa, and I am sure that it transported many famous people.
So if you travel to the Western Cape province of South Africa, you are welcome to contact the lady with the taxi for your transport needs or any of the others featured here.
And That's All Friends.
Photos by Zac Smith-All Rights Reserved.
Camera: Canon Powershot SX70HS Bridge camera.
Thank you kindly for supporting a post on behalf of @papilloncharity
---
---