Come and see what we found.
The sun had cleared the hills and was streaming through the treetops in the valley.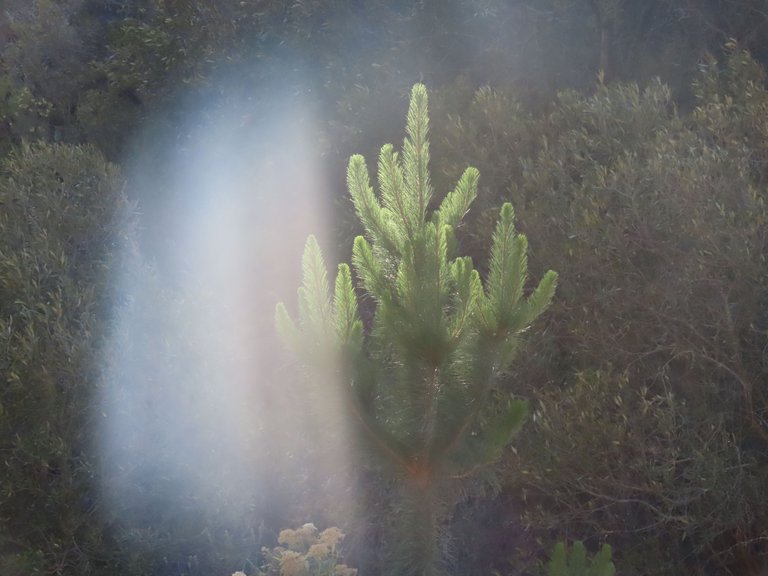 We decided to go down and to take a walk through the valley. I heard the familiar sound of a Hoopoe bird earlier and we went to search for it. Life can at times totally surprise one and today was such a day, as we met with an unexpected and pleasant surprise.
Now without giving things away, let me show you the pictures below and please read the story.
Let's go.
The early cloud on the mountain can show you that it was early morning, and as the sun started heating things up the cloud disappeared.

All clear by the time that we reached the bottom.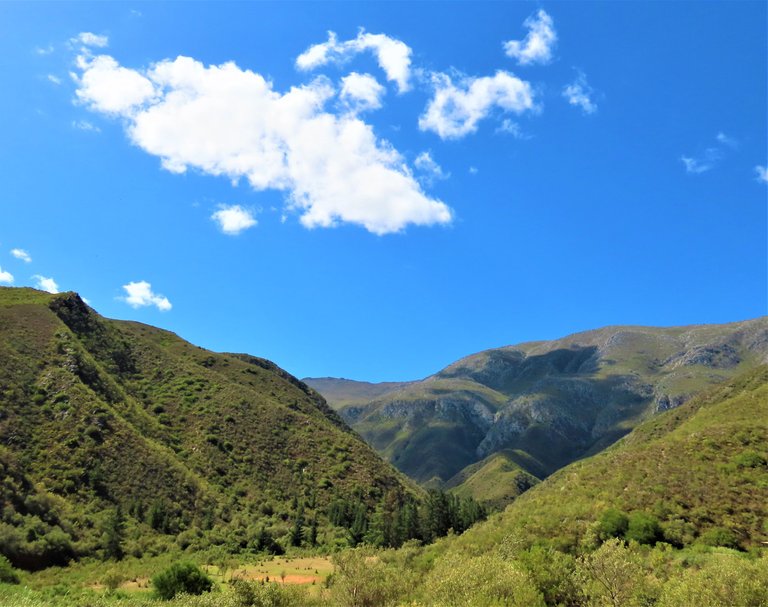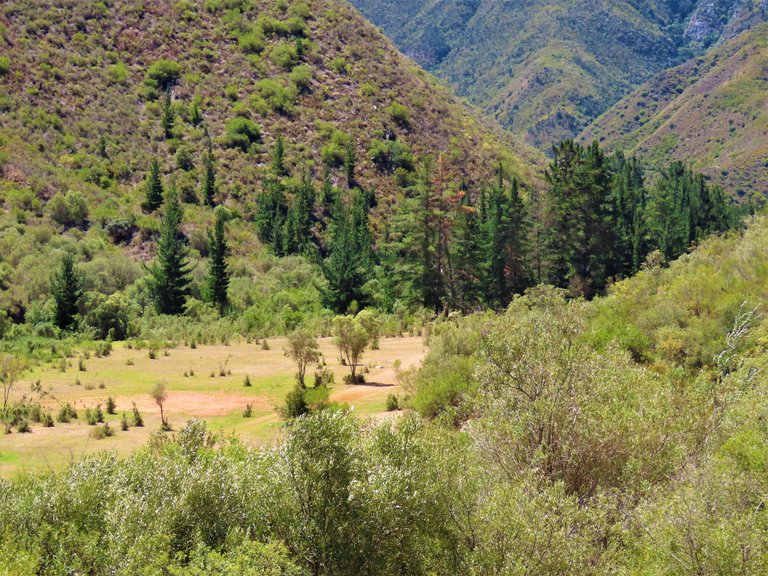 There was a road for us to follow that we could not see from the top, as it was hidden by the trees.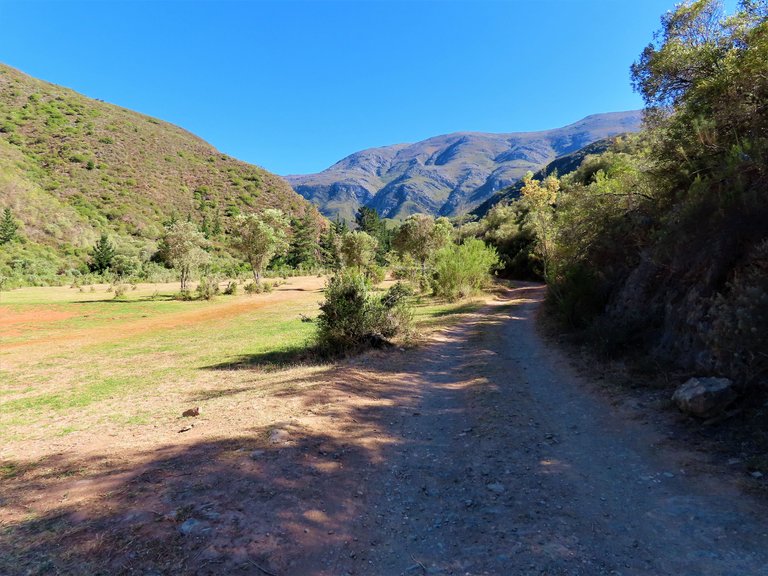 But now hold on! Can you see what I saw in the photo below?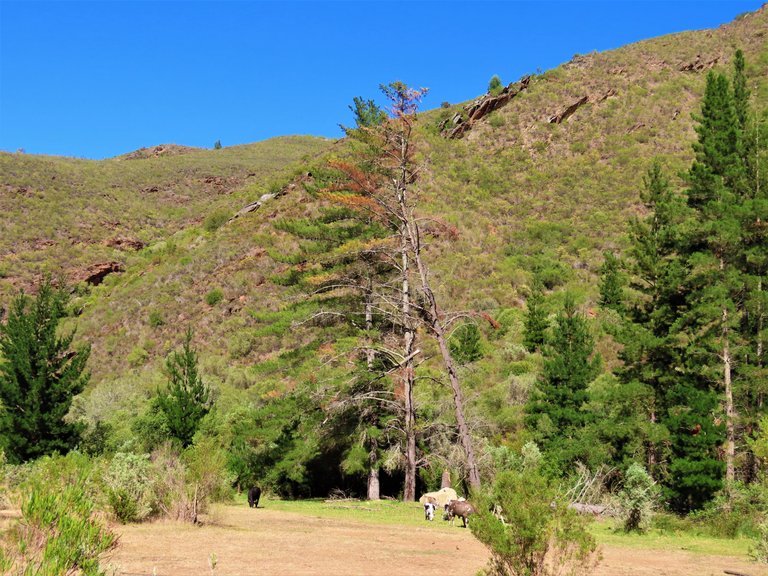 An unexpected bonus, as there were some grazing cattle in the valley.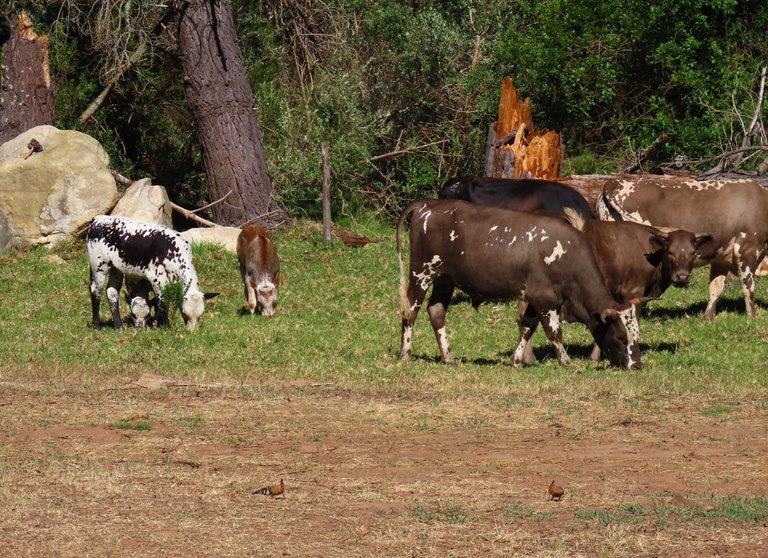 And an extra bonus, as look what was sitting in the foreground of the cattle.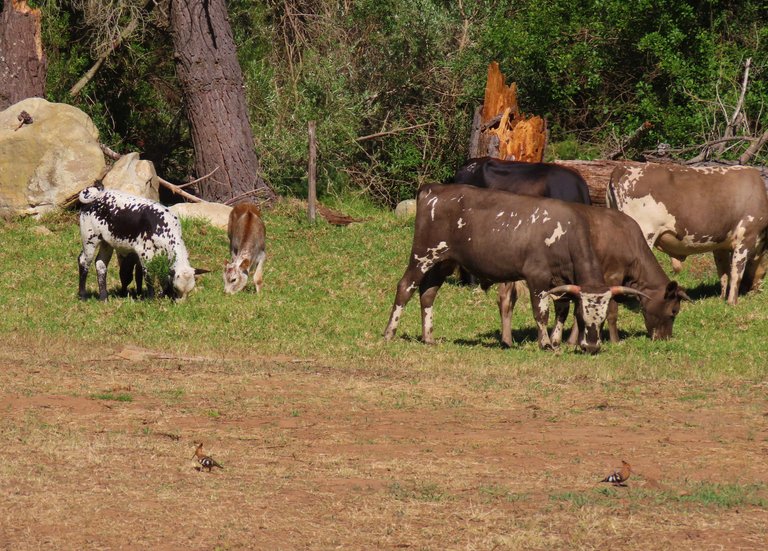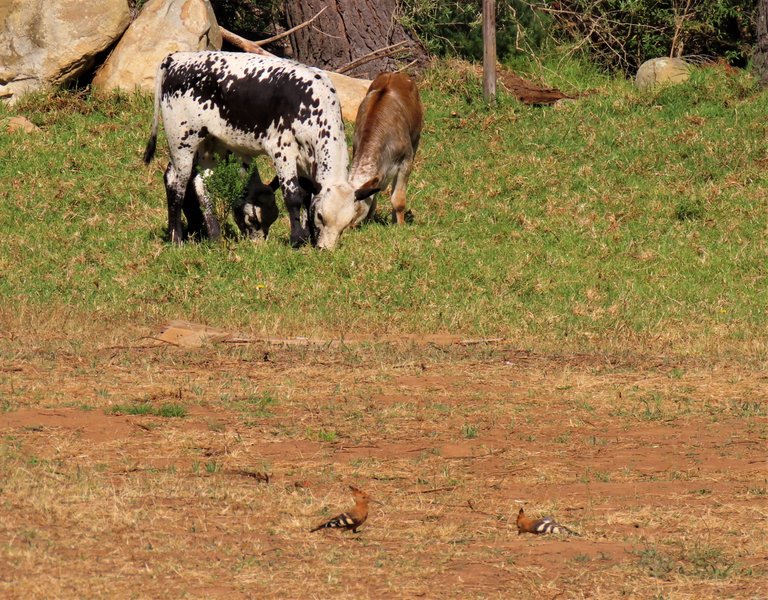 A grand pair of African Hoopoe birds.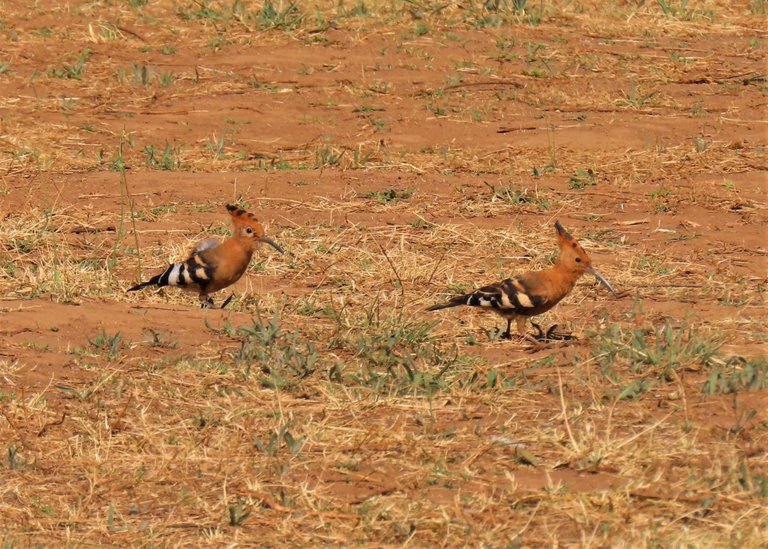 So what can I say about this lovely surprise about searching for a Hoopoe bird, and then stumbling upon some cattle grazing.
The cattle are obviously used to the hoopoes and the hoopoes are used to the cattle. Strangely, there were no Egret birds around, as they are normally found with the cattle.
On the first day of our arrival in the bush camp, I got a big big raptor bird in the rocks high up on the mountain side, and I will search for the picture to show you. It might be due to these big raptor birds that the egrets are scarce, and most of the other small animals hide in the day.
Except, of course, these animals.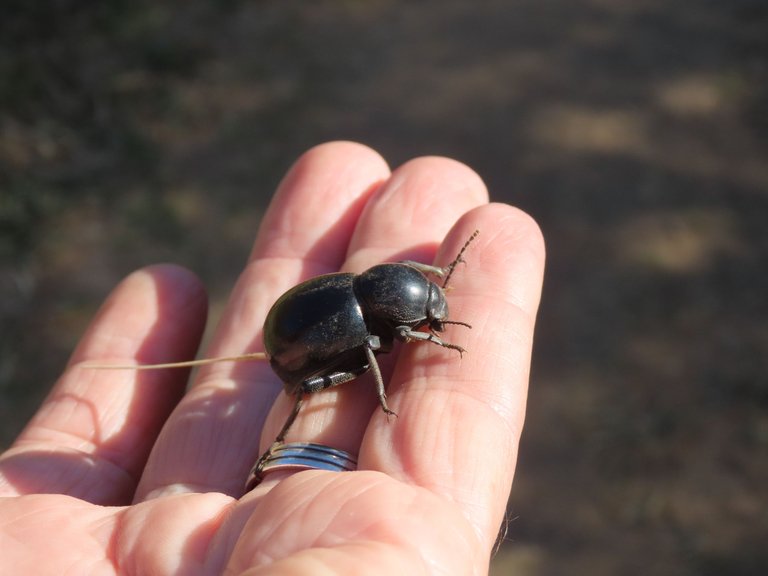 This fellow loves to roll balls from the cattle droppings, and it is a type of dung beetle.
This is the reason why we wanted to take a break in nature, as it totally revitalizes one. There are so many grand sights and surprises that has nothing to do with ordinary town or city life.
Mother nature is a healer and it is the best place to be when one is in grief or if one is stressed.
So I hope that you have enjoyed the walk.
And That's All Friends.
Photos by Zac Smith-All Rights Reserved.
Camera: Canon Powershot SX70HS Bridge camera.
Thank you kindly for supporting a post on behalf of @papilloncharity
---
---