Come for a drive on a fabulous summers day.
It is the summer season now in South Africa, and I invite you to come with so that I can show you some beauty in our area.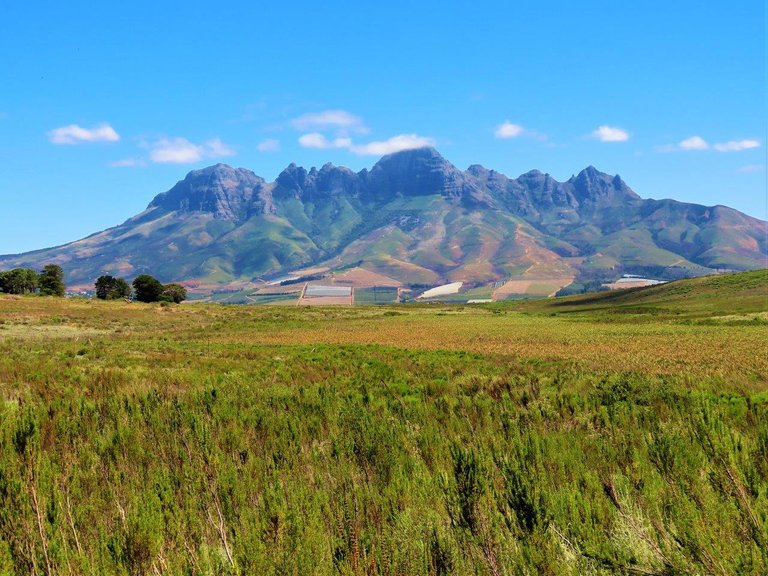 We were on an early morning drive to see if I could get the new baby Quagga, but I only got one Zebra in the distance that you will see later in the post.
The famous Vergelegen wine estate farm is situated not far from us, and they have many hectares of open space for the animals to wander around in.
We were in a safari Landrover and for a change I did not need to do the driving. So I took a few shots to show you the beauty.
Nature is a wonderful place to be, and all of the camps where they keep the animals in are untouched and in their original condition. Fynbos rules in the Cape, as it only grows here and there are many birds and animals that live in the fynbos areas.
So without further ado, lets go for a drive.
You can see some of the fynbos here at the bottom left of the picture.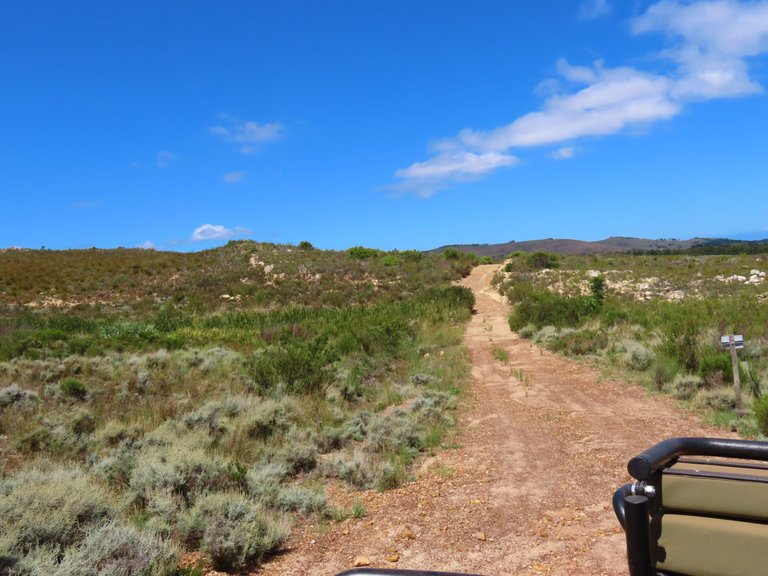 Yay! The Zebra was very far off, and it was the only one that we saw.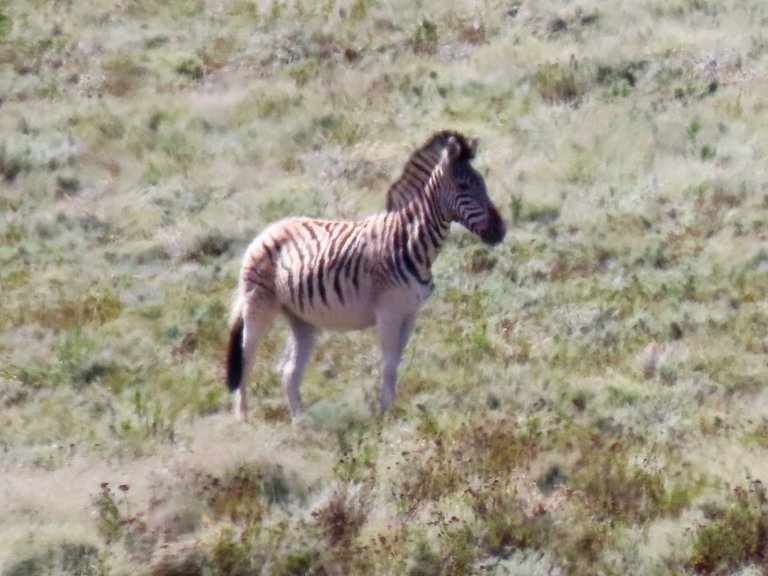 There are three big dams on the farm, and this one below is the biggest.

The white building on top of that hill is the farm's wine cellars and it goes four levels down into the hill. I already did a post about the wine cellars last year.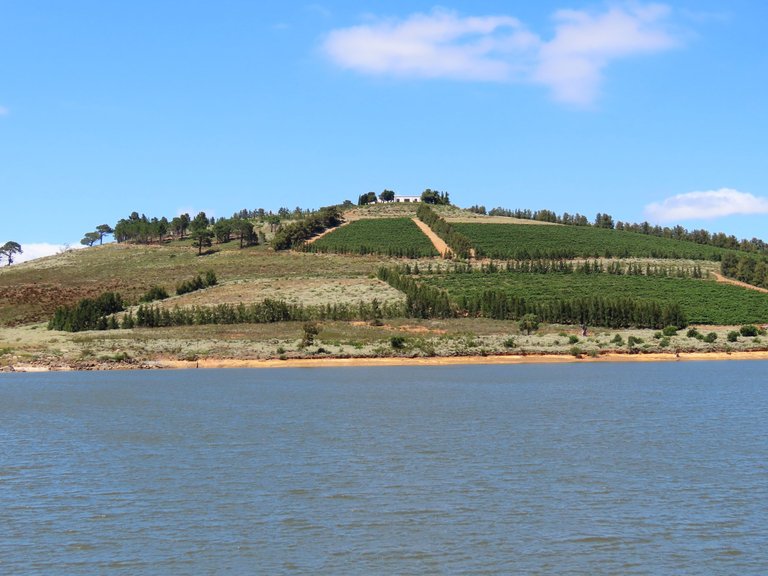 This is a show of the fynbos on either side of the road.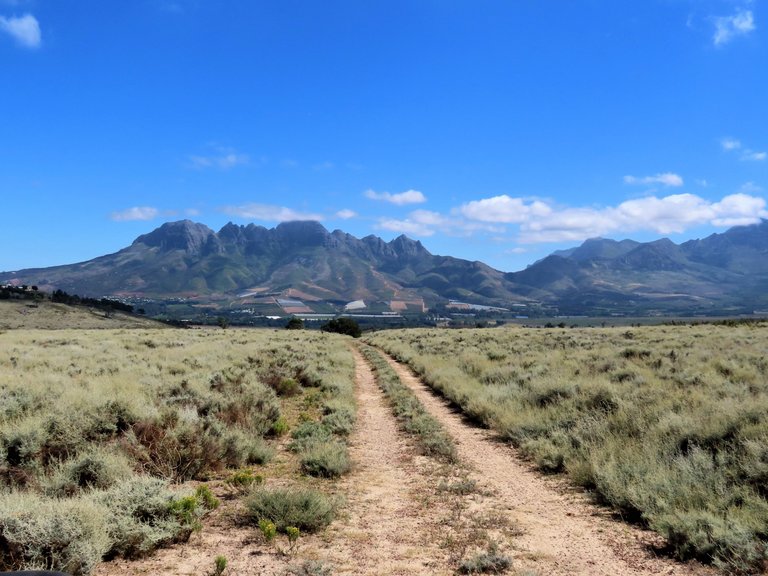 Just a beautiful picture incorporating the dam in front of the mountain.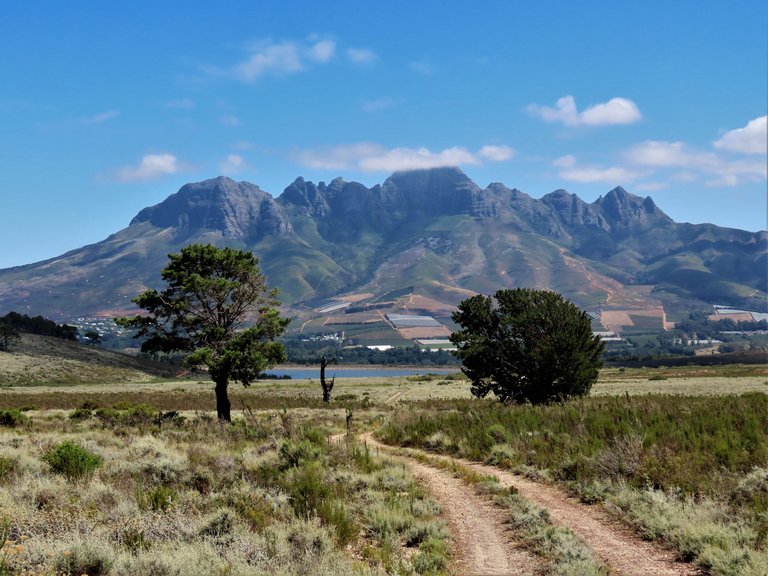 One can also see the sea from a high hill on the farm.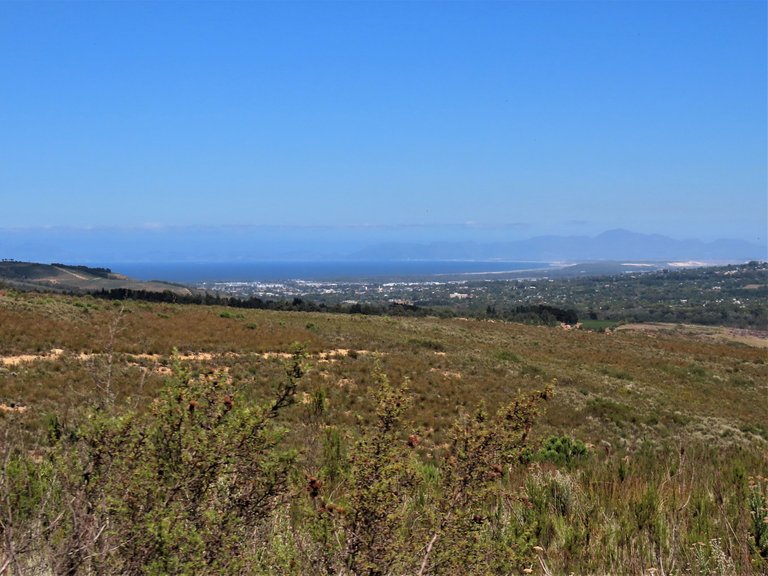 A nice catch of a Rhebok in the fynbos.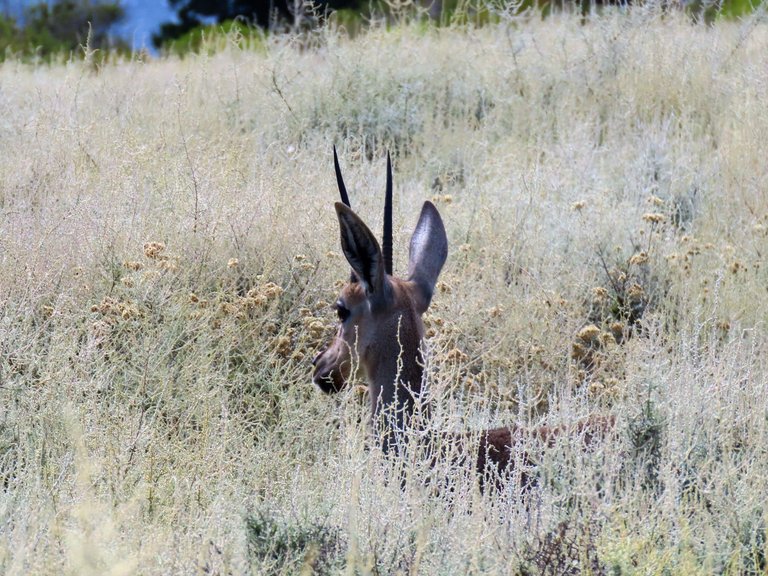 And finally, the famous Peregrine Falcon came flying over. This bird holds the record for the fastest speed in its dive.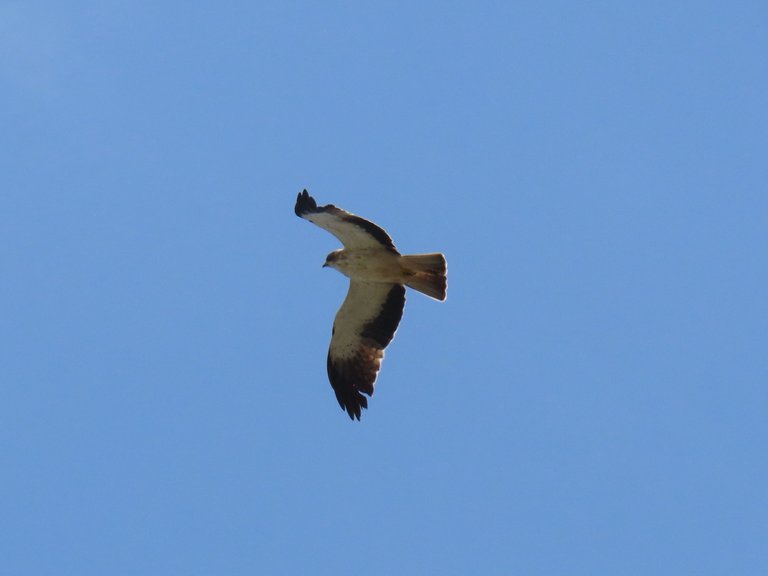 Right, I hope that you have enjoyed the drive and the sights, and for those in the snow, don't worry, your Spring season will soon arrive, only a couple more weeks.
In the meantime, our Autumn (Fall) is also on its way and most of the farms have harvested already. The power cuts are interfering greatly with the farmers and their produce, but they are a tough breed and endure the pain.
Sadly, many houses lose the content in their fridges and there are stories of people having to dump their meat and perishables.
Fortunately, that has not struck us yet as we have only lost our auto gate motor.
But such is life, and we live in hope that the power situation will be restored soon.
And That's All Friends.
Photos by Zac Smith-All Rights Reserved.
Camera: Canon Powershot SX70HS Bridge camera.
Thank you kindly for supporting a post on behalf of @papilloncharity
---
---