Life at a fountain in the heat.
Whenever we stop here for a coffee, my eyes are glued to this fountain.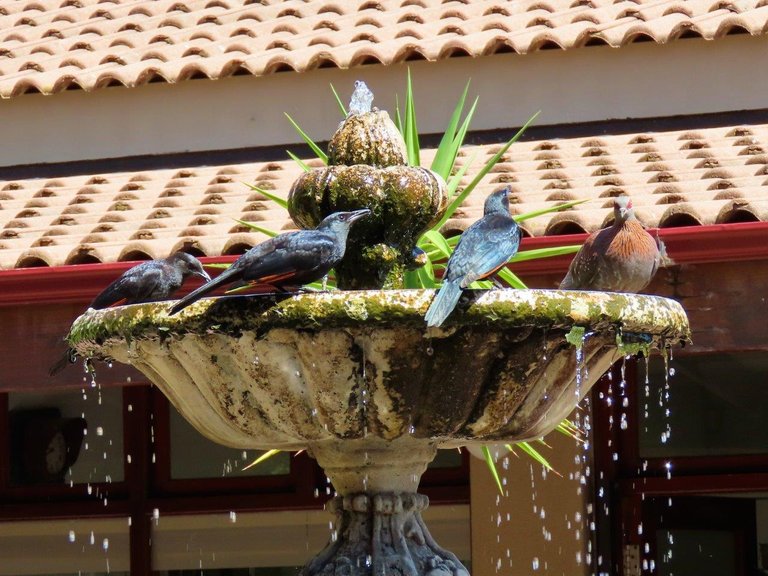 A crowded fountain I have to say as 3 Red-winged Starlings and a Speckled Pigeon were on the top tier of fountain.
It is another hot day and the birds are thirsty. I don't know what it is with the weather these days, as all of the seasoned local souls reckon that it is abnormal. But of course as usual we do our thing and don't allow the weather to influence our tasks for the day.
So come and let me show you what is in this 3 tiered fountain.
First there were 3 starlings and now there were 2.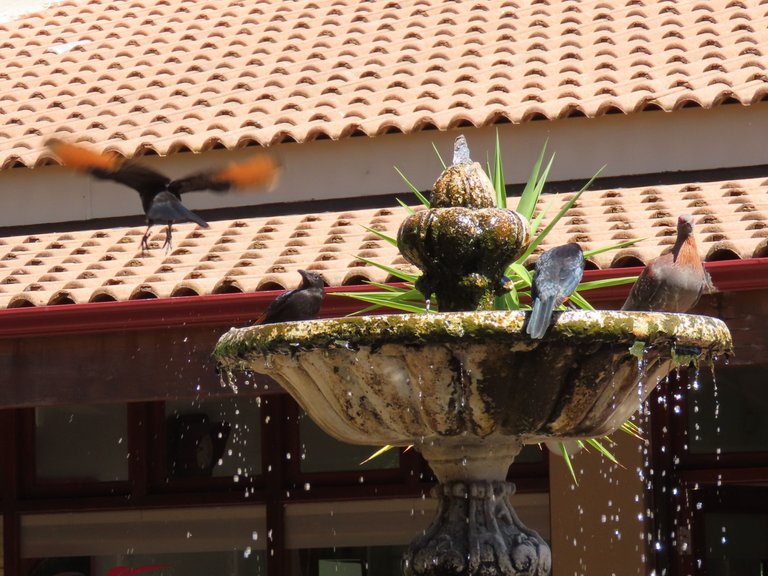 And then there was only the one left.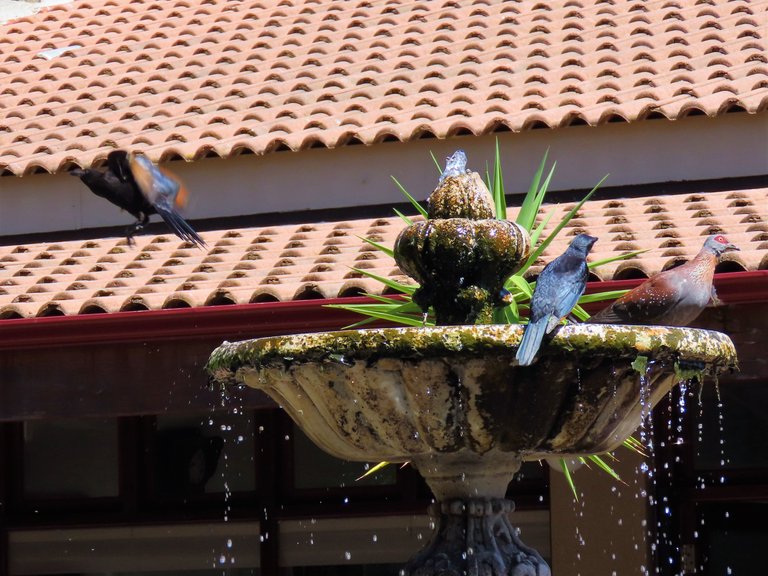 The last one popped up to the top of the fountain, as he liked the water to pump up onto his stomach.

But there was more to see in the second tier.
Some very fancy little yellow flowers sprouted from the water plants.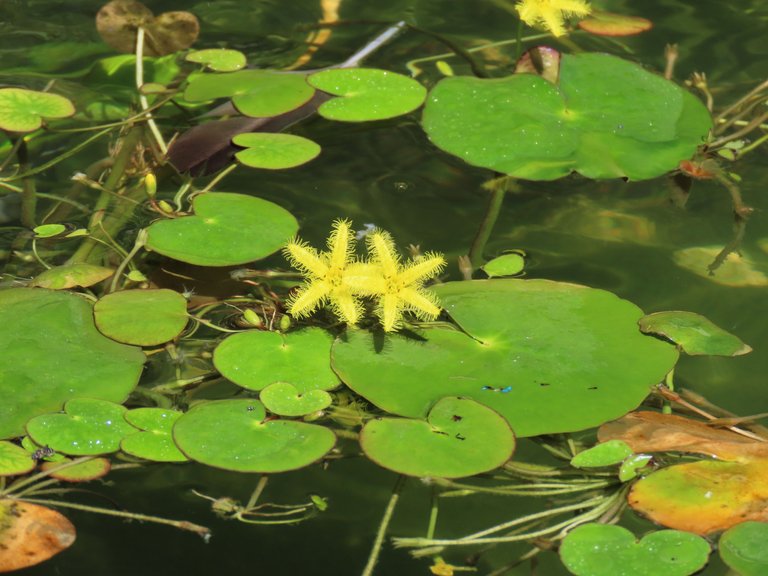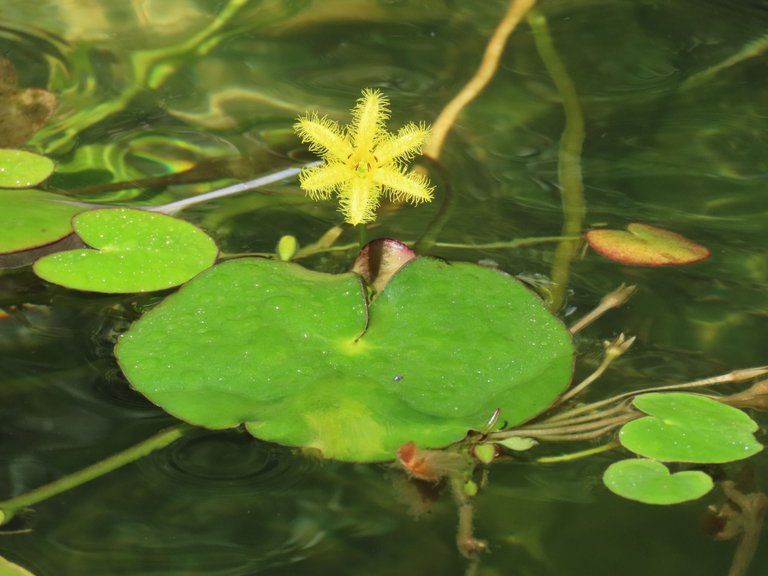 And finally have a look at the bottom of the fountain.
Fish! The bulk of the fish were hiding from the sun in the shadow of the fountain, but a few daring ones swam out into the sunlight.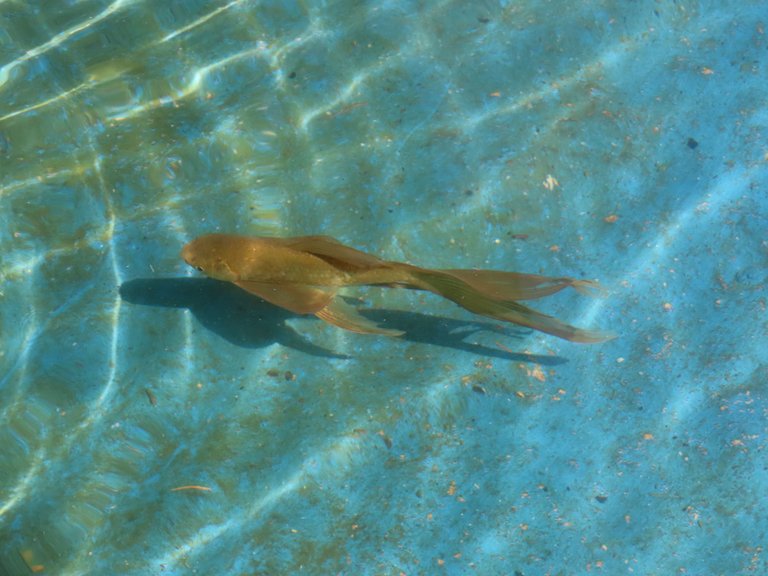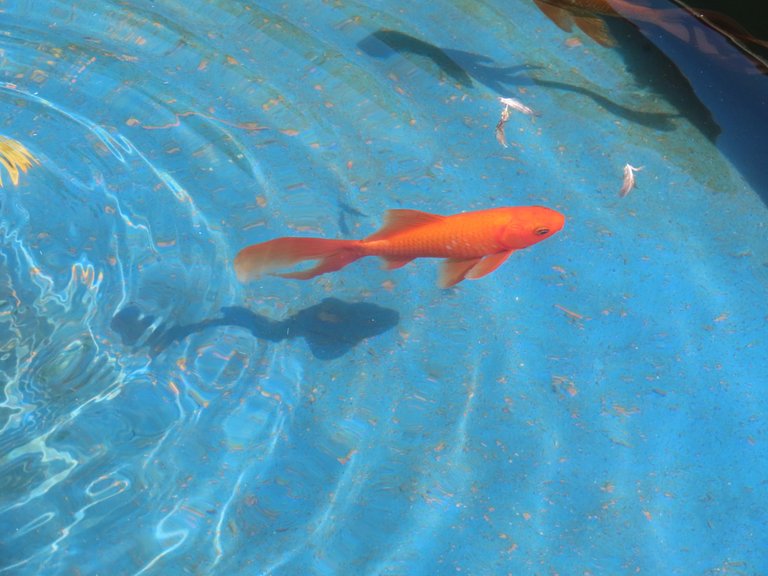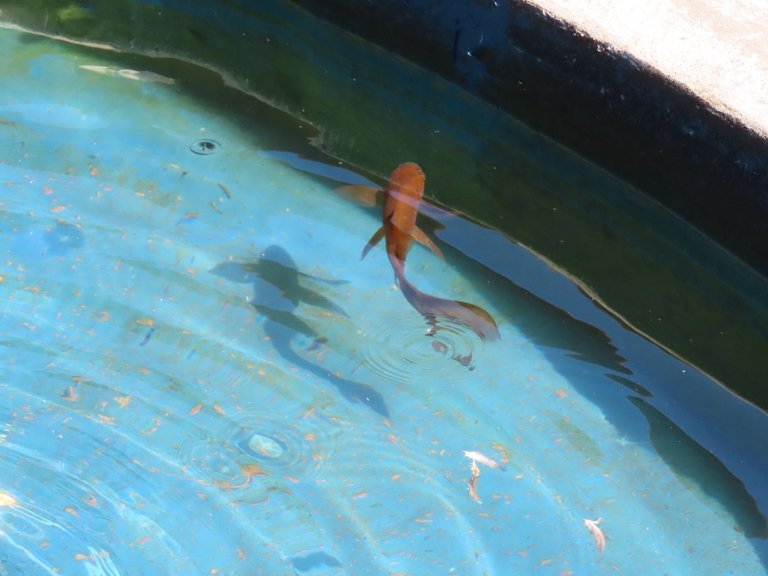 I think this is called a Gold Fish?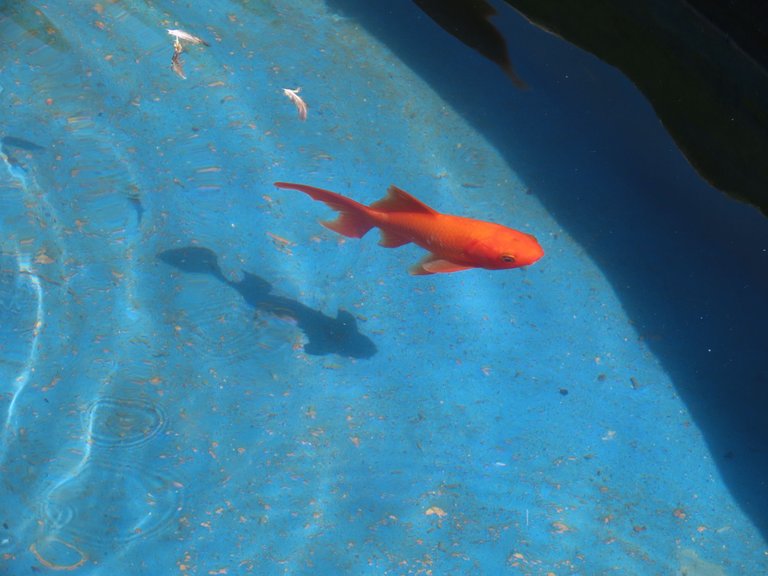 I have posted about this fountain before and it is so nice to sit and listen to the gurgle of the water with a mug of coffee. Thankfully we sat under a roof that is open at the sides for the wind to keep things cool.
Not much let up with the heat these days and they reckon that next month (February) is our hottest month.
Further up inland temperatures reached +45 Celsius and unfortunately 7 farm workers died of heat stroke recently. We really feel for them and their families.
One has to be ultra careful under the blazing African sun and dehydration can cause some serious illnesses. Thankfully my old face is like leather, as I worked out in the open countryside for many years, but now I have a skin condition and have to remain in the shade as much as I can.
So if ever you want to visit Africa, be sure to protect yourself from the sun.
Hope that you have enjoyed the pictures.
And That's All Friends.
Photos by Zac Smith-All Rights Reserved.
Camera: Canon Powershot SX70HS Bridge camera.
Thank you kindly for supporting a post on behalf of @papilloncharity
---
---