Lovely colors on the beach.
Power cut time again and we spent the time at the beach.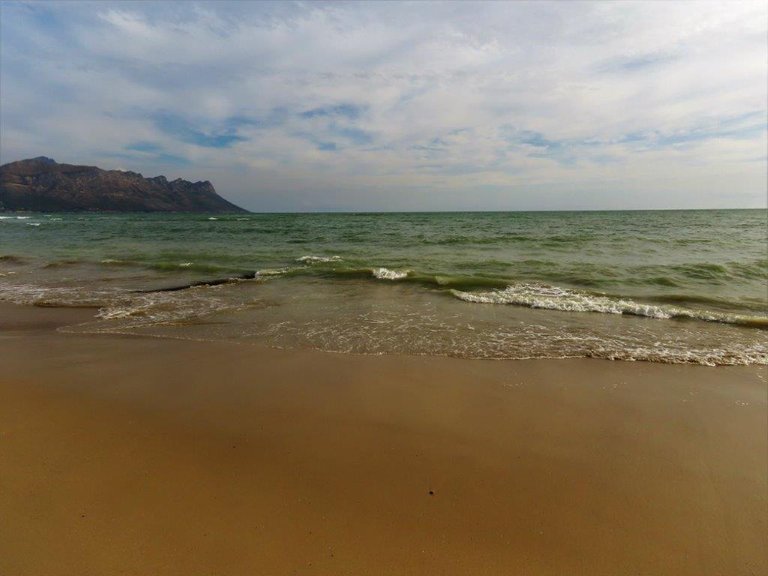 It was our third and last power cut of the day and I decided to go down to see what the sunset effect on the beach was.
Now when we have power cuts here everything and I mean everything here switches off. The traffic lights also switch off and there are long queues of cars waiting to cross one by one at the lights. So to beat this I drive along the back roads where there are only 4-way stops and no traffic lights. A problem is that some drivers are impatient and they will cross out of turn, so a person must always be aware of this danger.
Many years ago I was swiped off my bike by an impatient driver overtaking the queue into my right turn lane only and he collected me from behind.
So I have developed eyes behind my head:) (I mean I look all around for danger).
The first photo above is a look towards the south and here below is a look towards the north of this part of the beach.

Below are 3 photos to show you the center part of the beach when we arrived.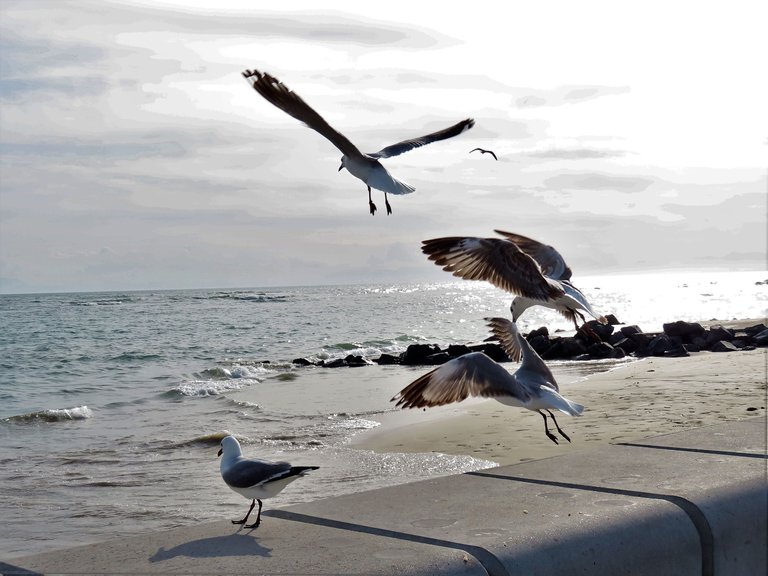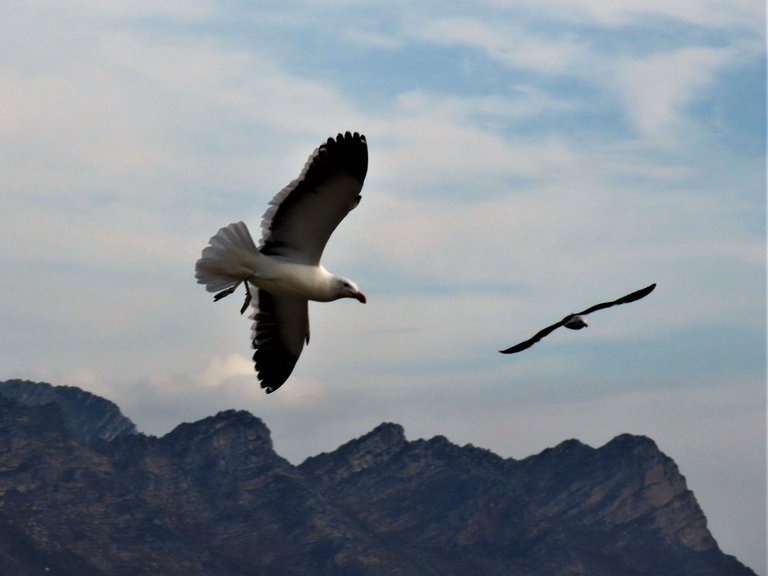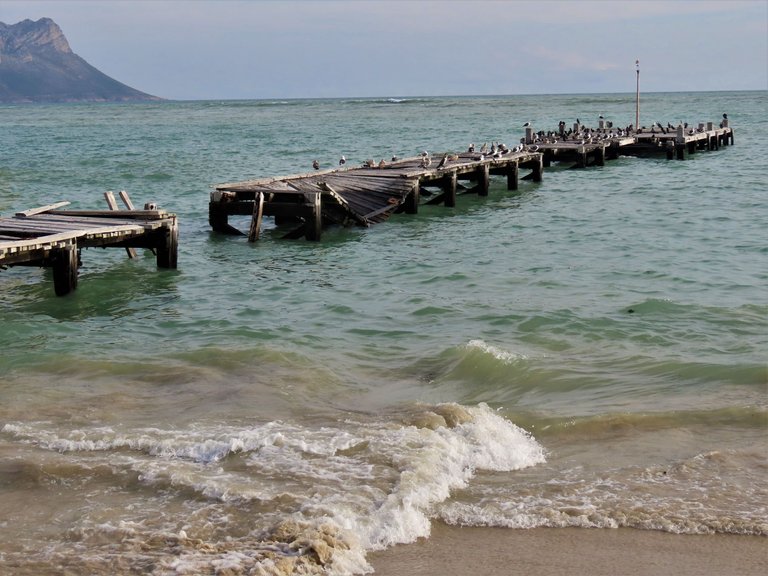 Now remember the post title, Lovely colors on the beach ?
Well here below the colors have started and I will also show you the procession of the sunset.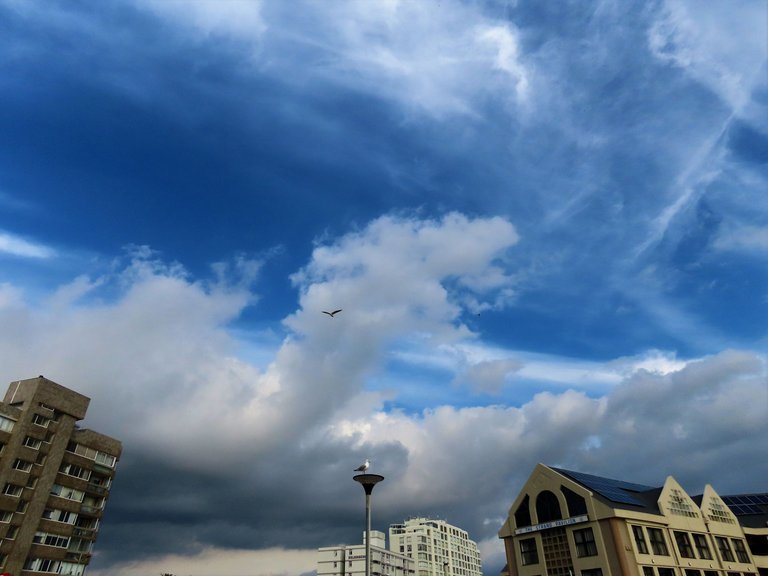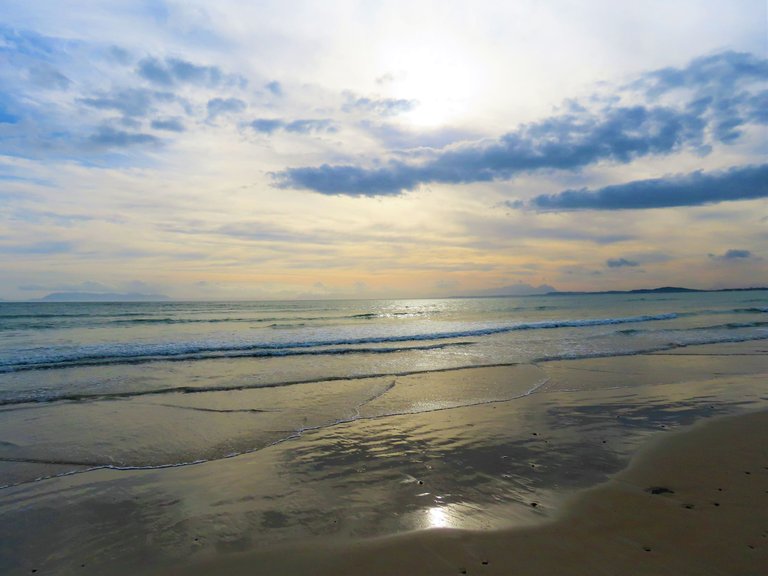 This part is my favorite as the sun rays showed that the sun was sliding below the cloud.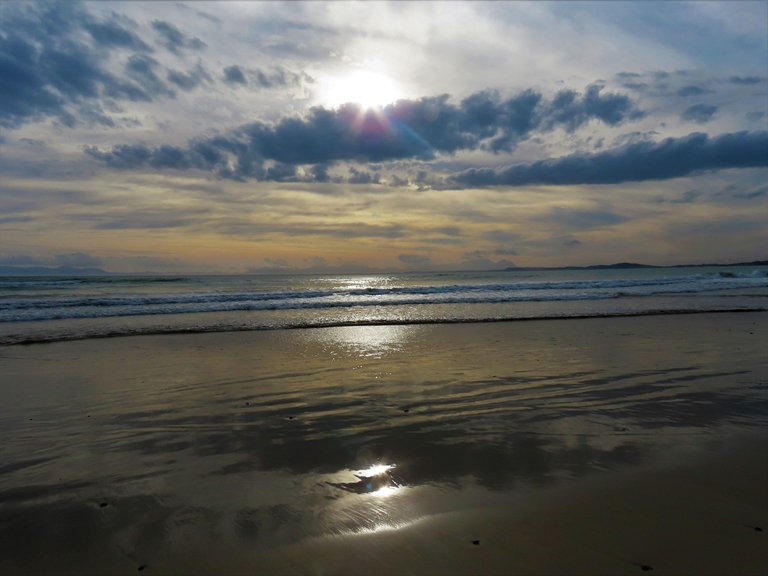 Drat! And with this last shot my camera battery tweeted to tell me that it was switching off. It seems that my camera joined the power cut brigade :)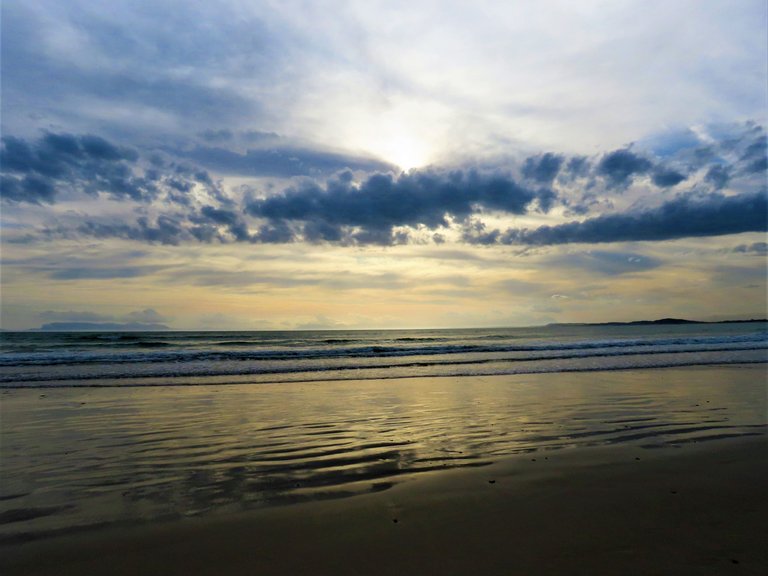 In desperation I took some more photos with Marian's mobile phone that I still have to download into this PC. So I will show them to you in another post. Some of you know that I have lost my spare camera battery and it seems that there is no stock available as we have searched the local camera shops and also on-line. E-bay, Amazon, Bid or Buy, Cameraland, Orms and a few others that we have searched for a new or used spare battery. Nothing available and it will severely constrict my work, as I don't only take nature photos. I also take photos of our charity projects, as we have to include it into our annual reports to the authorities and to the Papillon board of members.
But such is life at present and I am sure that it will change for the better.
I hope that you have enjoyed the pictures and the story.
And That's All Friends.
Photos by Zac Smith-All Rights Reserved.
Camera: Canon Powershot SX70HS Bridge camera.
Thank you kindly for supporting a post on behalf of @papilloncharity
---
---