Moody Mondays and Moody Mountains.
Never the twain shall meet-Rudyard Kipling.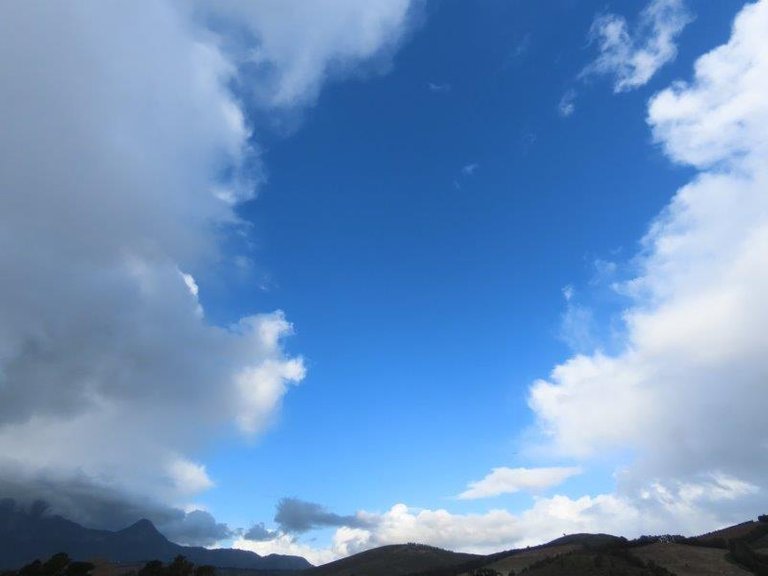 Twain means two in old English and two banks of clouds moved towards each other above the mountains from the East and West.
So the logical assumption is that they will meet and blend together into one big cloud. Kipling based his famous poem on the situation between England and India and for some reason I remembered the title of the poem when I saw the clouds moving towards each other.
You can read the Kipling poem as it is too long to place in here;
Oh, East is East, and West is West, and never the twain shall meet,
Till Earth and Sky stand presently at God's great Judgment Seat;
But there is neither East nor West, Border, nor Breed, nor Birth,
When two strong men stand face to face though they come from the ends of the earth!
Source
So I waited to see what would happen.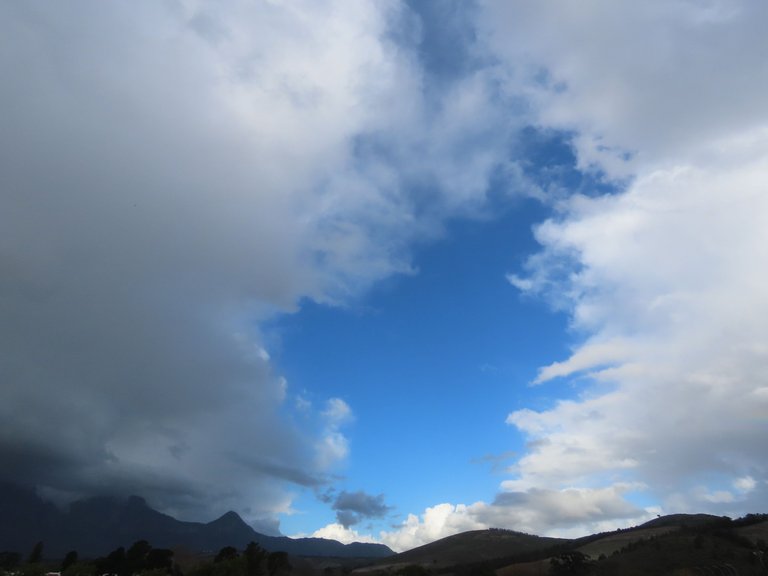 It seemed possible here below that the two clouds would meet, as the gap was closing.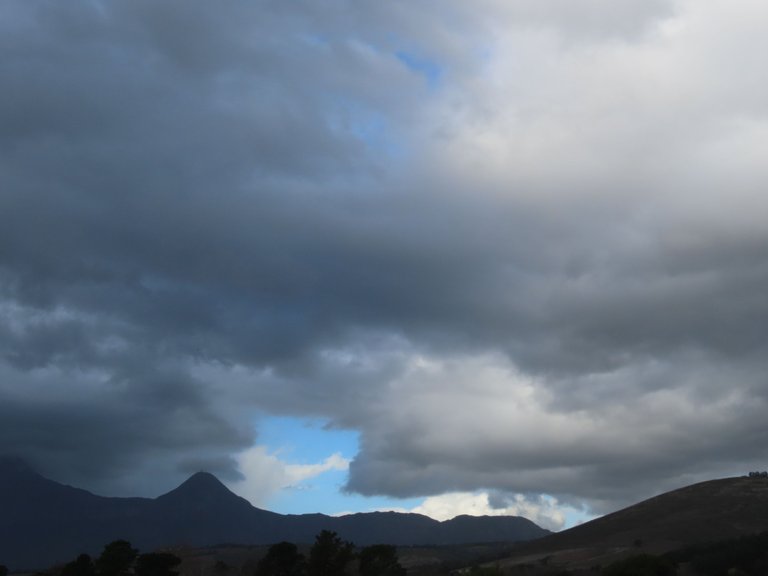 But then as they say, life happened, as they met but many open spots remained.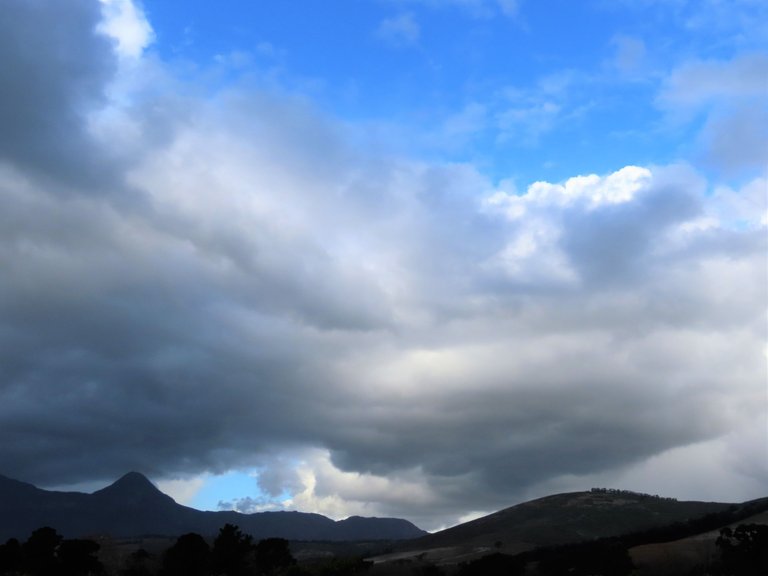 Now I will show you some other great shots ending with the Pegasus story.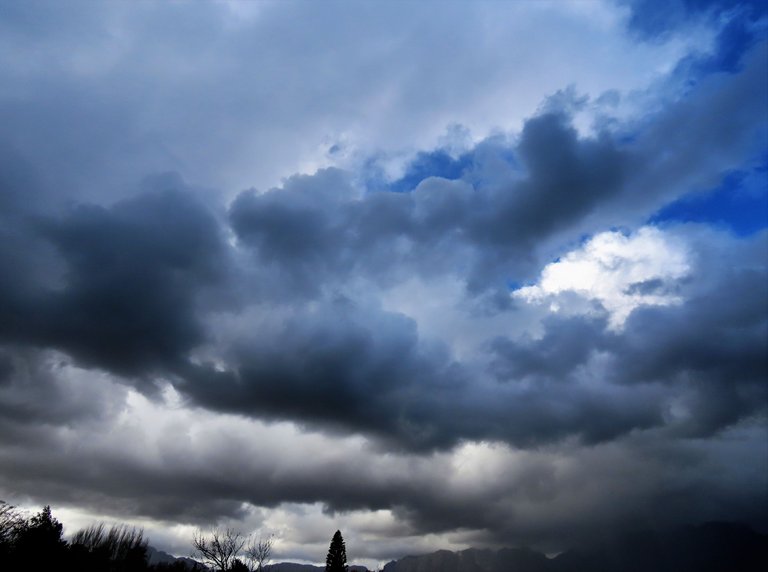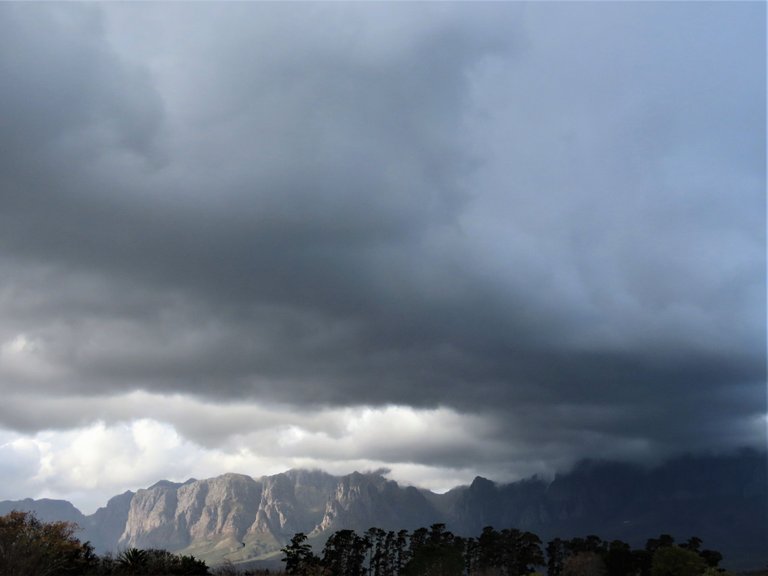 Finally Pegasus (the mythical winged horse) came to inspect the territory of the battle before the hero Bellerophon mounted him.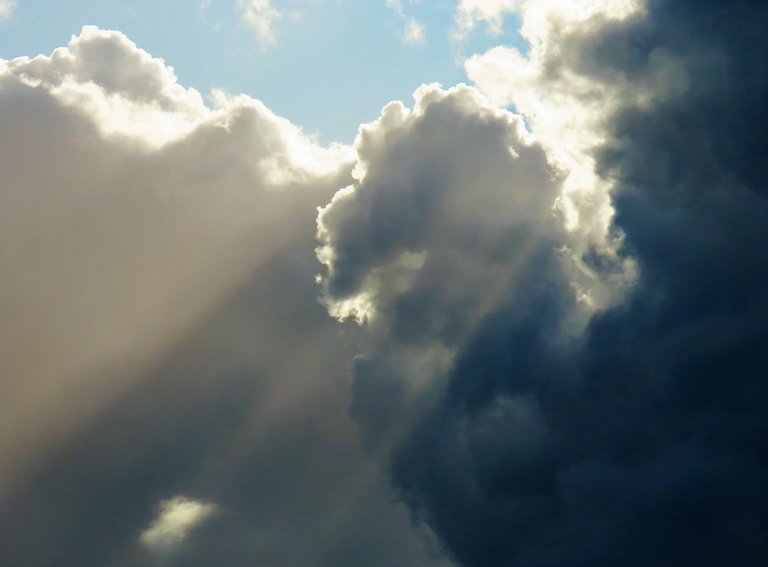 The photo of Pegasus is mine and you can read the story of the battle in the Classical Greek Mythology. Or you can read some of it in the link below;
Source
And that's it folks, yet another post of mine after my 5th year birthday on Hive. is done and I hope that you have liked the short stories. Oh and the pictures.
I debated if I should place the Pegasus story first in this post and then the twain shall meet story, but instead decided to combine the Kipling poem with Greek mythology.
Both are great stories and I tried to display them with my photos.
And That's All Friends.
Photos by Zac Smith-All Rights Reserved.
Camera: Canon Powershot SX70HS Bridge camera.
Thank you kindly for supporting a post on behalf of @papilloncharity
---
---