More guests arrived to greet us!
I think that bird news flies very fast, as they must have heard about us from the birds at our old home :)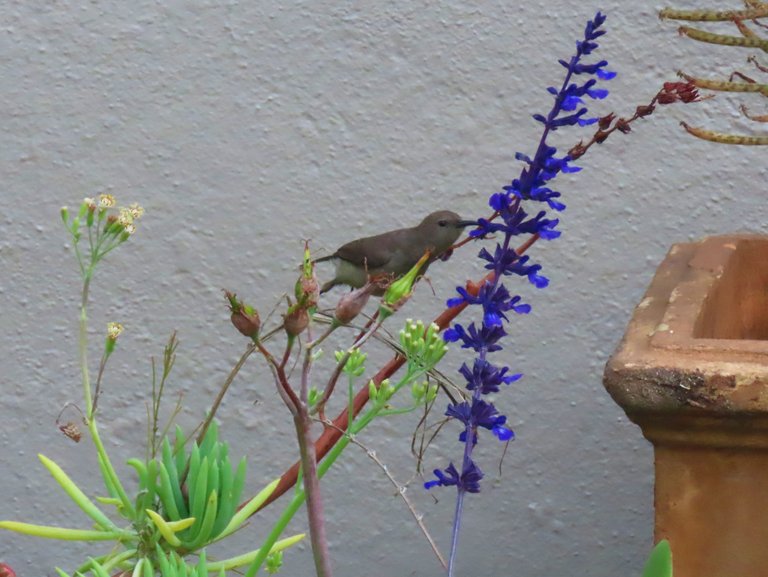 Yes, she is very small and I will also show you her husband in this post. And I even got the bonus of a Raptor bird to show you.
So our fears were answered emphatically as there are also many birds here. We thought that our new home was too small to attract much wildlife, but in hope we placed our pot plants in areas that we thought would be ideal for birds to visit, right outside my study window of course.
This is a two bedroom house, so the one is to sleep in and the other one was christened as our study.
Come and see.
The first 3 photos are of the tiny lady.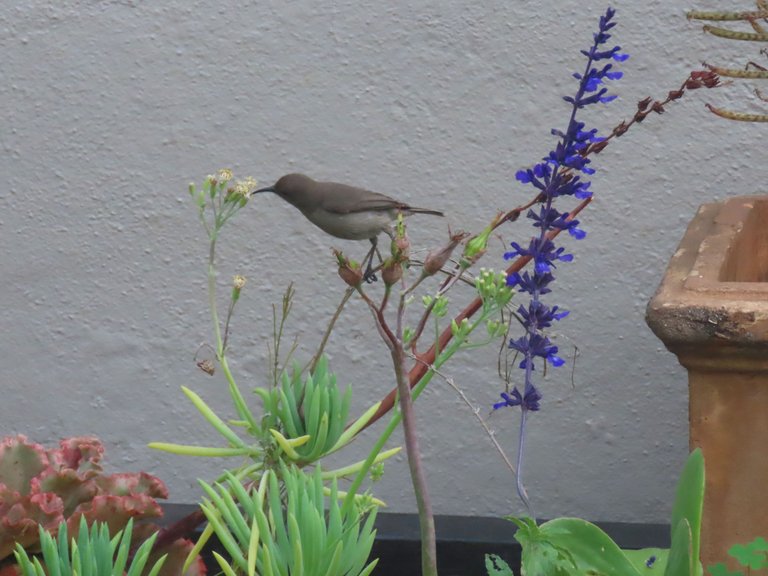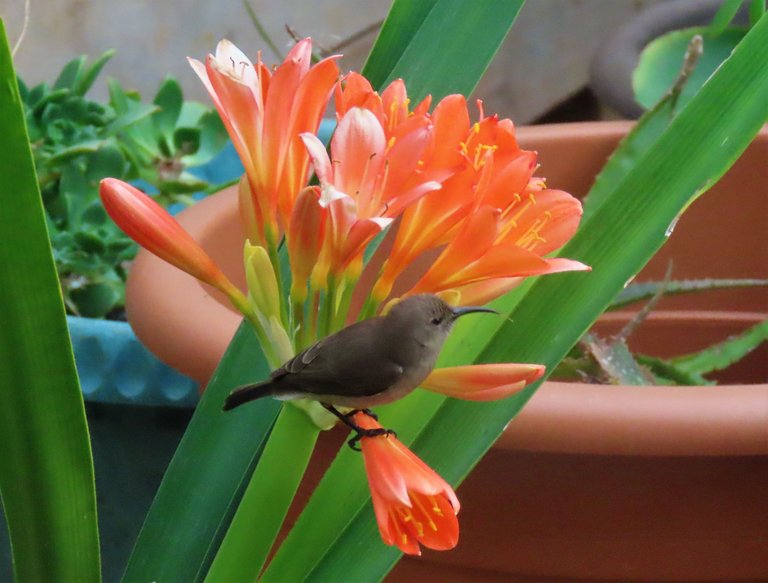 And here was her husband, he is a Southern Double-collared Sunbird (Cinnyris chalybeus)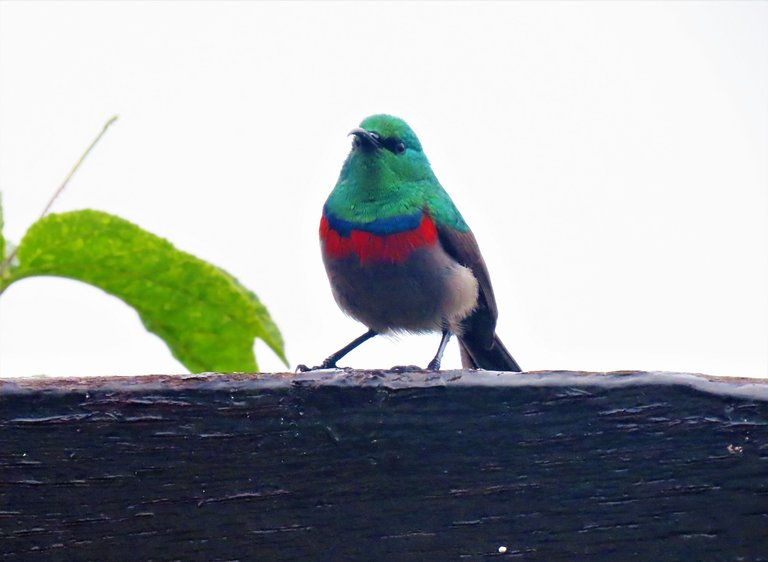 We also have two little Cape White-eyes(Zosterops virens) that pop in every day.

I snapped this Southern-masked Weaver (Ploceus velatus) that was sitting in a tree across the road.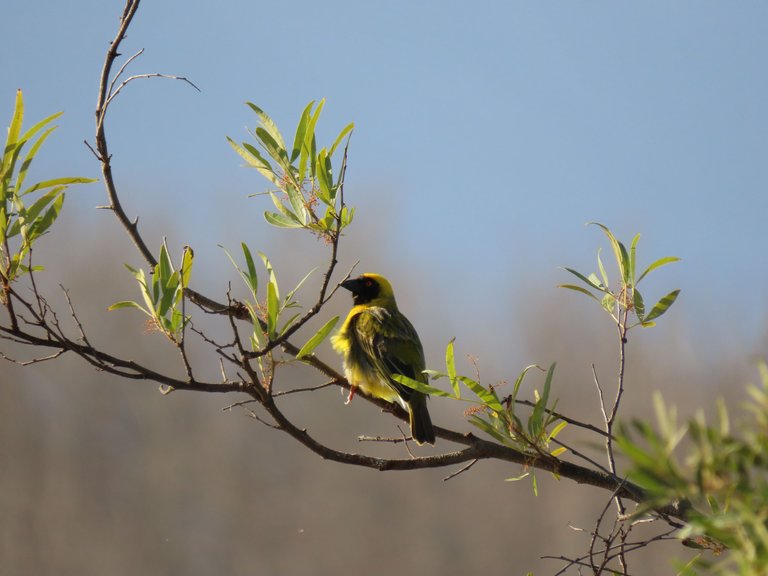 A pair of Southern Fiscal Shrike birds (Lanius collaris) also visited the house next door.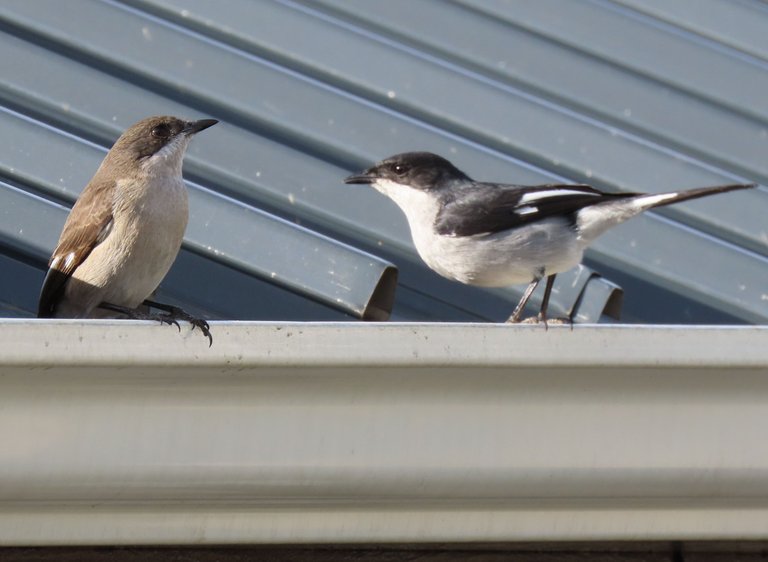 I think there has to be some mud in the gutter that usually has worms after the rains, but I couldn't get them yet with a worm in their beaks.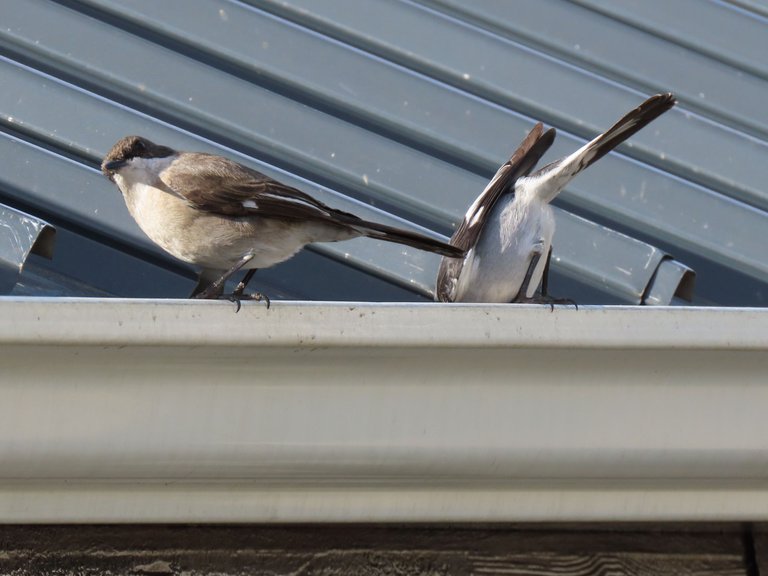 And finally a raptor came over up on high. Either an Eagle or a Buzzard, but it was too high to identify.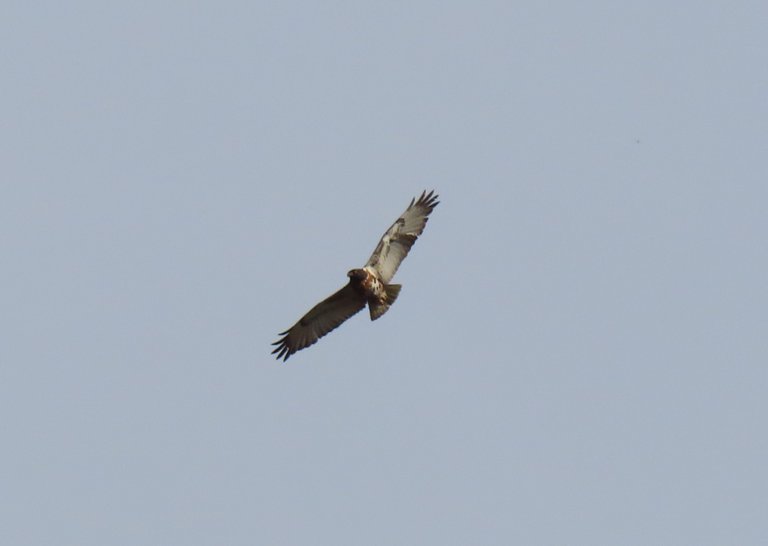 So yes, we have not planted any of our potted flowers out yet, as I wanted to see which of the flowers will draw the birds. I know that sunbirds favor bell shaped flowers and mostly the red, pink and yellow ones.
That deep blue Salvia string also has nectar, so my thoughts were spot on.
Now we will over time get more plants to make the garden bird and butterfly friendly.
Sadly no squirrels here yet and I have only seen one in the road outside a while ago.
Such is life here at the moment and I hope that you have enjoyed the post.
And That's All Friends.
Photos by Zac Smith-All Rights Reserved.
Camera: Canon Powershot SX70HS Bridge camera.
Thank you kindly for supporting a post on behalf of @papilloncharity
---
---