Nature is my psychologist.
The mountain, as it stared at me stoically, told me that it was not happy.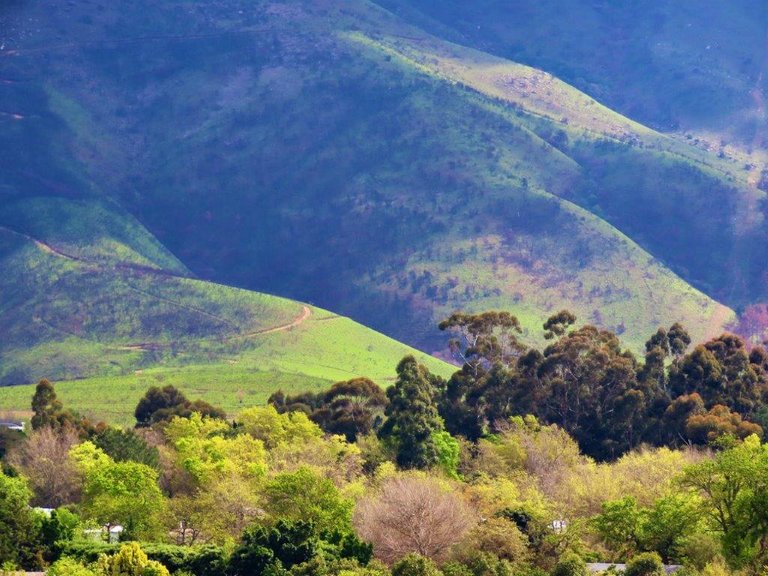 Over the centuries, this mountain had to endure many fires and it was now painfully repairing itself with the aid of our spring season.
Reminded me of our lives, as most if not all of us have also over the time of our lives, burnt our fingers from time to time. A lady botanist that works at the nature reserve told me that after the fire, they discovered new hidden valleys and even a waterfall, as the fire has cleared the entire area. Just so do we discover our own inner strengths during our times of severe trial.
Right, enough of the comparative talk and lets rather look at the beauty of it all.
Spring season is the doctor that stepped in to diagnose and help the patient to heal. No pills of course, as its medicine is lots of rainwater.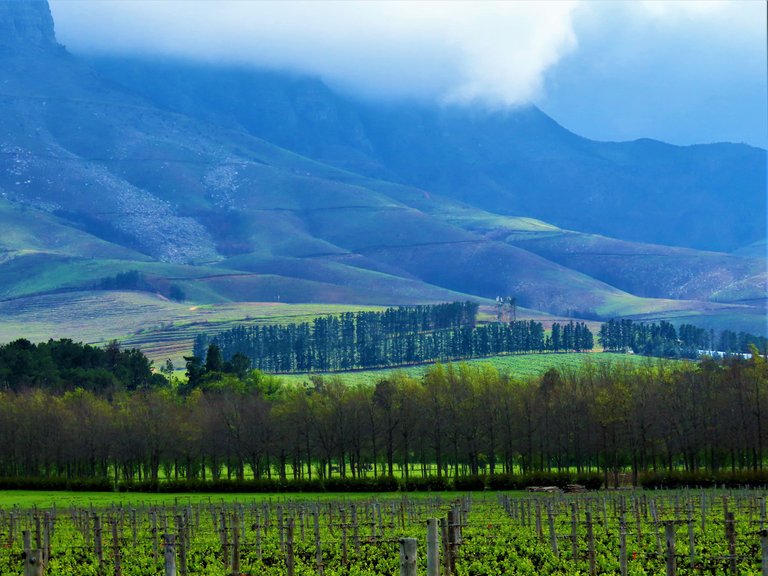 Soon all of that background in the picture will be covered in lush green vegetation again.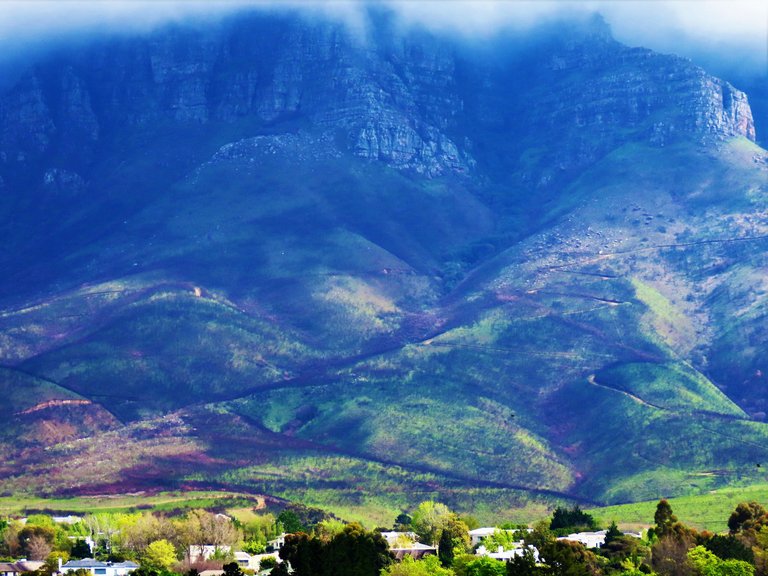 The fire started about 1 kilometer to the left of this mountain peak. It is one of the peaks in the mountain range and thankfully only the isolated mountain towards the left was burnt.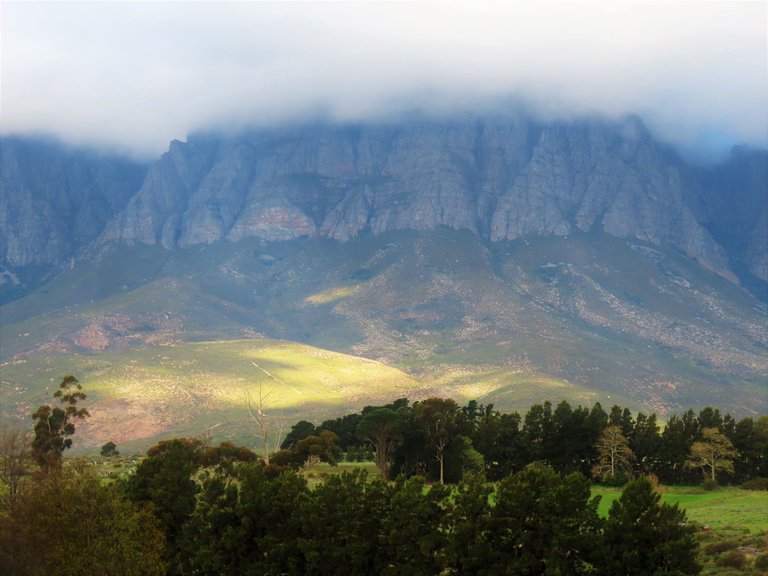 There are beautiful dams on most of the farms that surround the foothills of the mountains.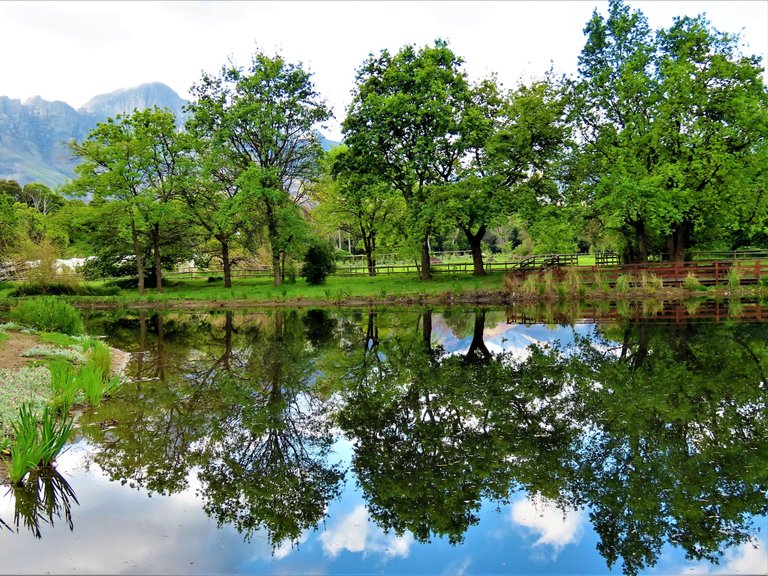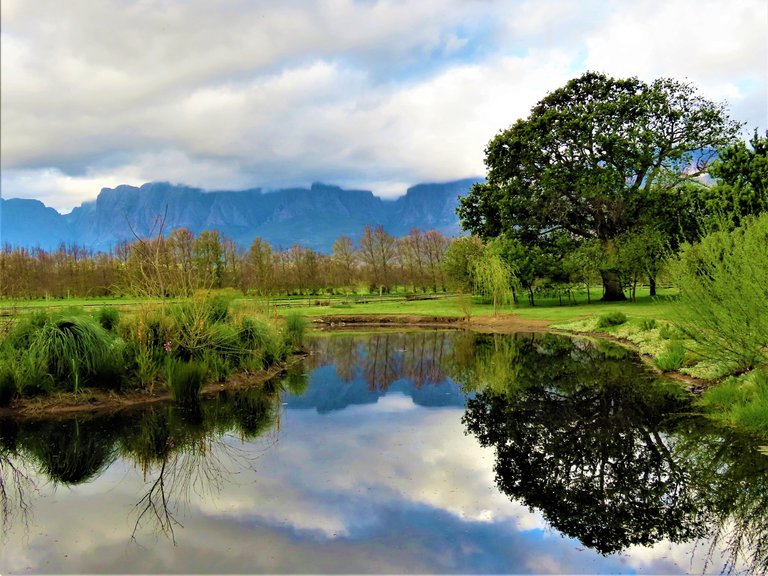 And finally a framed look at another mountain peak here.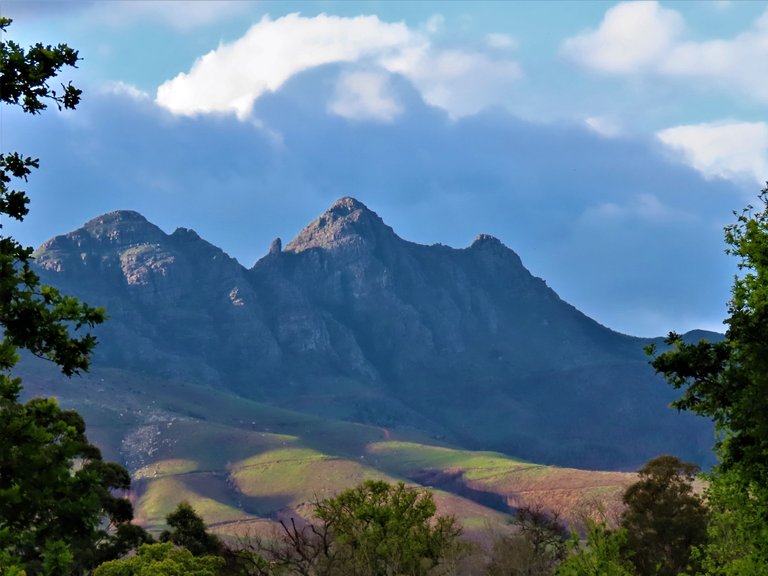 I like to look at life in my own weird way, as I see most of what we call set backs, or failures as lessons. There is something inside of each of us that lies latent until we have severe issues to face. Then that something steps up and helps us to overcome and then we don't know how, but we win. Many times we struggle to explain how we overcame a problem, and some call it luck. In my book there is no such a thing as luck. When I feel broken, I flee into nature and believe me that as the last man standing of my family, the shock of the deaths of the others sent me into nature.
Serious love relationships also tried to tear me apart as I was a bird with a broken wing and I attracted others with broken wings. But that something inside stepped up to miraculously heal my broken wing and I grew right back into my original self. No airs and graces, just a loving guy that cares for all others. A straight forward guy, that tells it like it is - short and sharp. We only live once, thankfully, so we have to try our utmost to enjoy and make the most of it.
Just my own view on life.
And That's All Friends.
Photos by Zac Smith-All Rights Reserved.
Camera: Canon Powershot SX70HS Bridge camera.
Thank you kindly for supporting a post on behalf of @papilloncharity
---
---