Oh, the games that the weather plays now.
Never meaning what they say now, as we were expecting the new cold front to only arrive in the morning. But not so, and let's see what happened here. I remembered an old song called; The games people play and the weather can also play its games with us.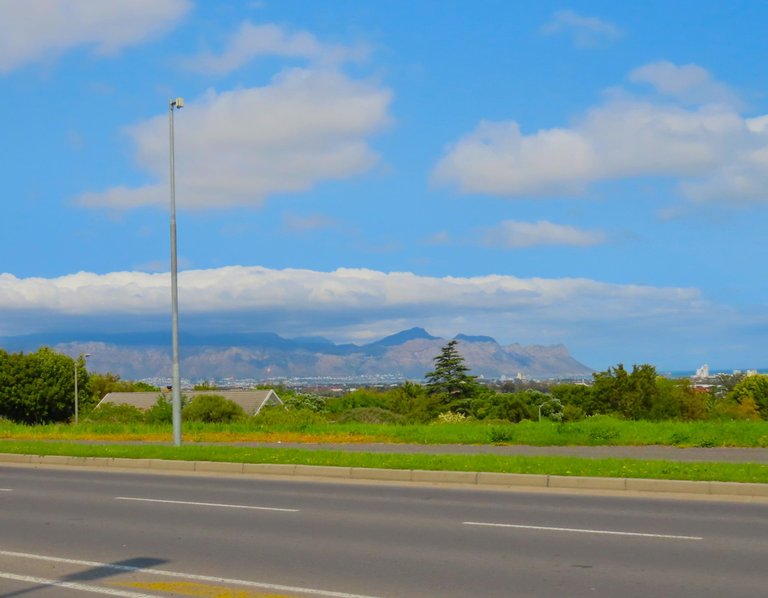 A lovely day as you can see above and that's the ocean below the mountains in the distance.
A happy and peaceful day to all and join us on this drive to nowhere. The weatherman reckons that two cold fronts with the usual loads of rain were due to start landing on Monday morning. The one after the other and the result will be that we will have a wet new week. A few times now I have mentioned that the Cape of Storms can have 3 seasons in one day weather wise and as you will see, today we had a battle between winter and spring.
So we traced that line of clouds back to the near start of the mountain range as it runs all of the way round behind our house.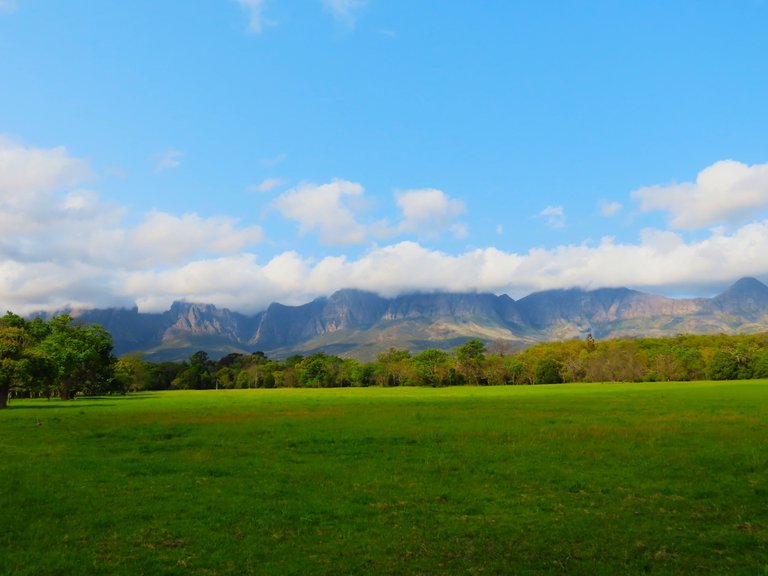 All lovely and colorful and I still had the driver's door window open.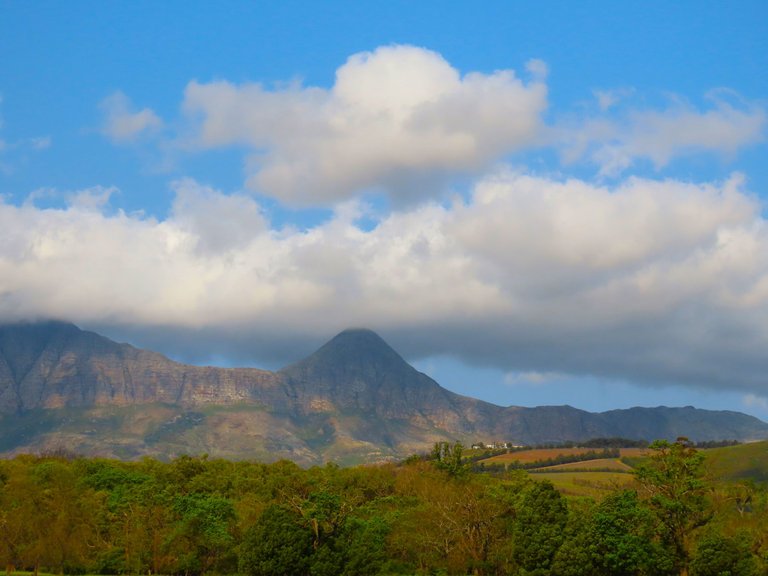 But then things started to change rapidly and a howling wind brought with it a cold temperature change.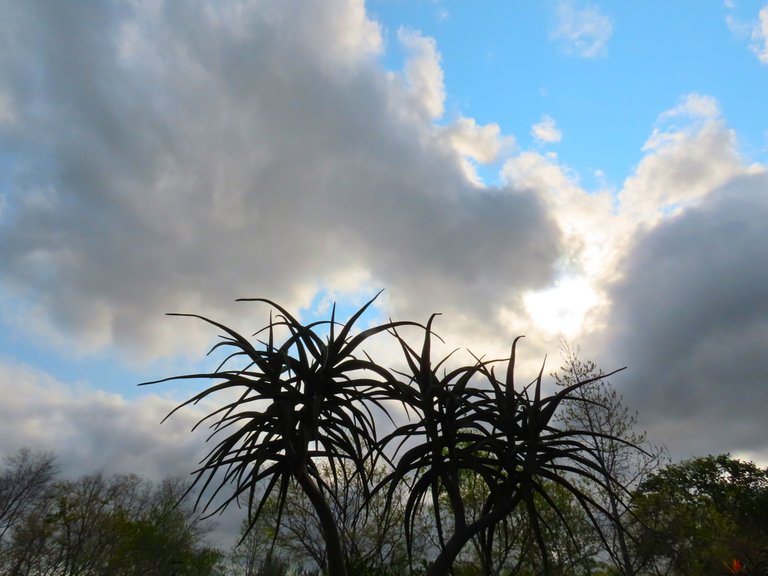 The clouds started to rush in and the colors started to change.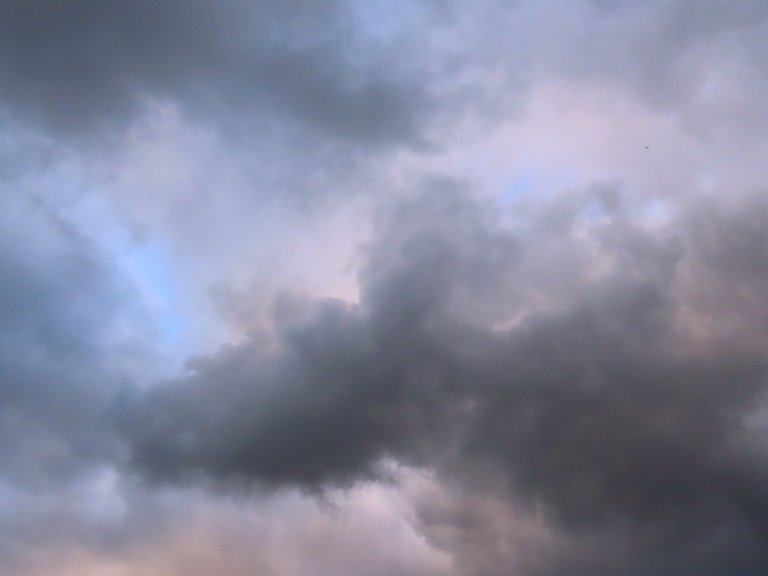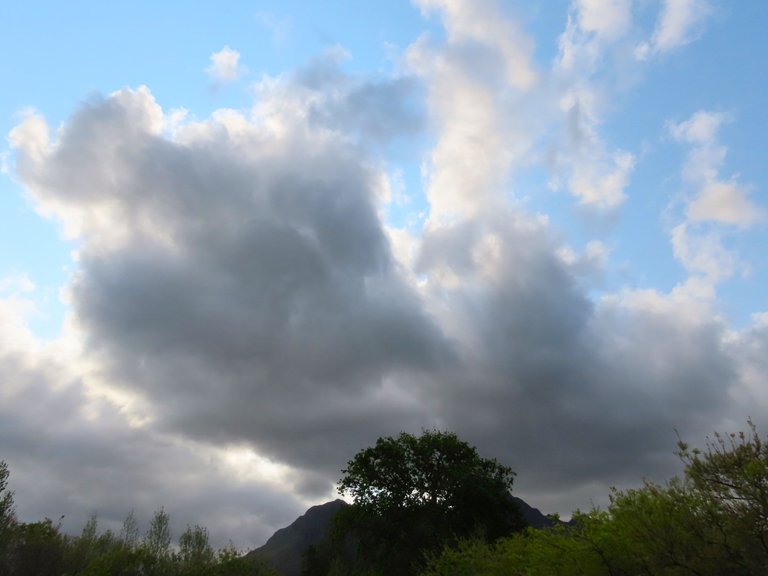 The first few raindrops and luckily we made it home in hurry.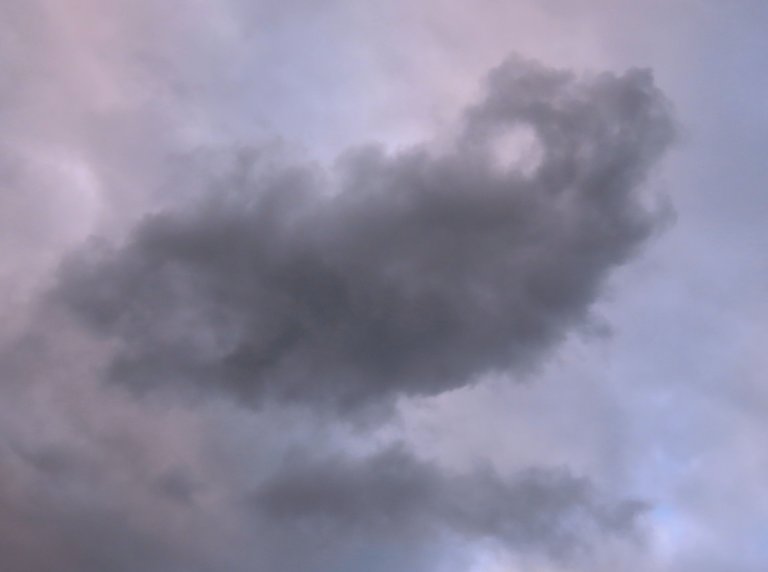 This was the sight above our driveway as I pulled the car in at home.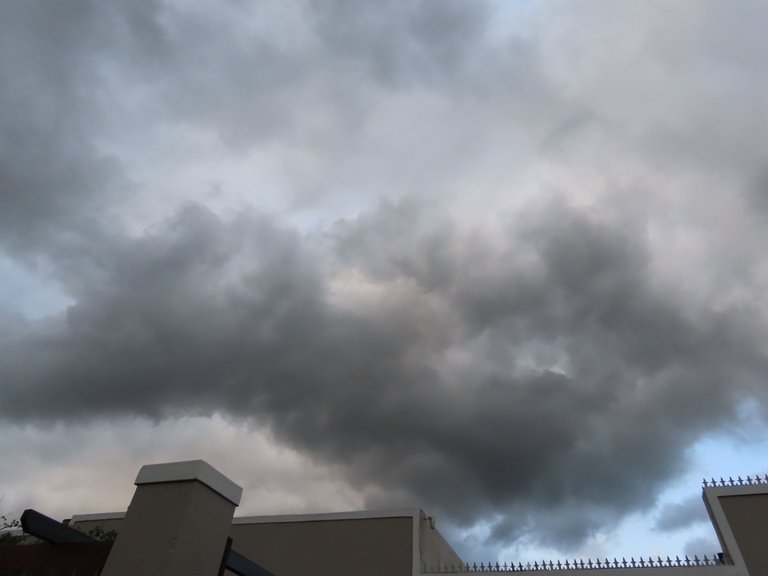 Finally, here below is an idea about the wind strength. The first photo shows a fairly mild wind.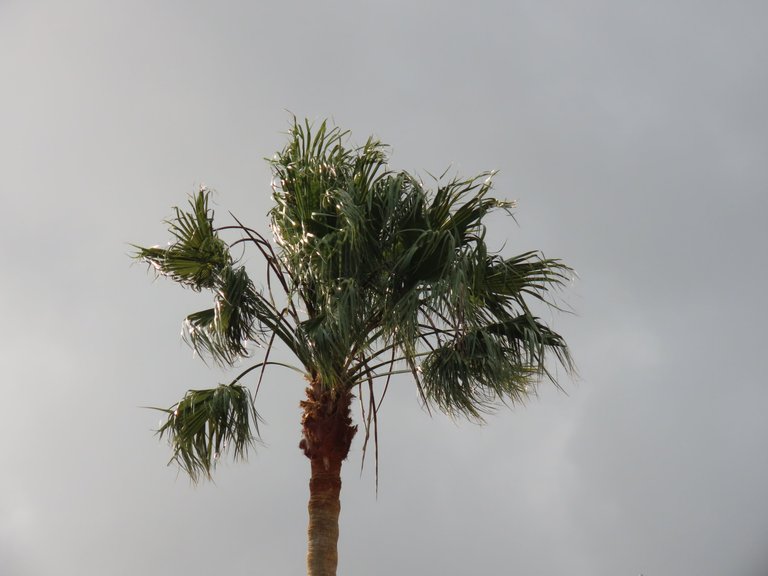 But then the wind was trying to blow the palm tree's head off.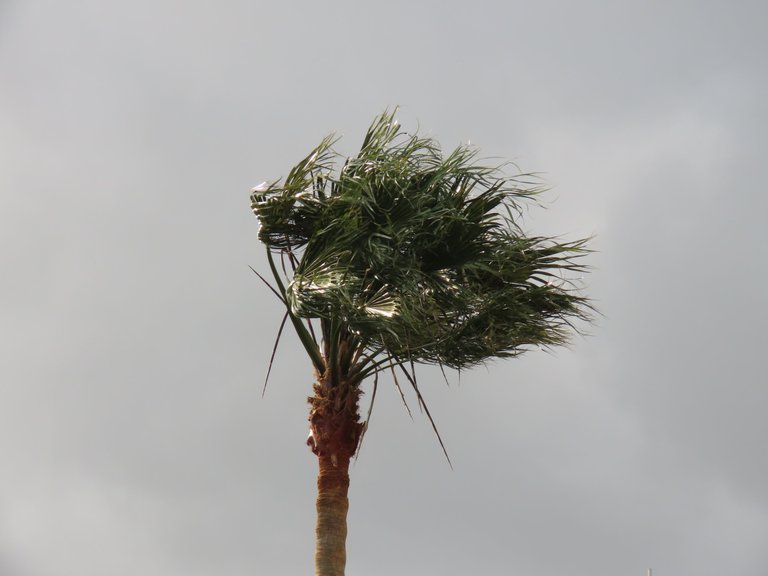 Just another day at the office so to speak as we don't have any heaters in the house and of course the ever-present power cuts don't make things any easier. I am on the lookout for a small used wood fire stove, but it's the wrong time, as one should search for those things in the heat of the summer season. The irony is that I once, long ago, sold and installed fireplaces in people's homes. Even though it was long time ago, I still know the installation procedures off by heart and maybe sometime I will get lucky to get a stove. But for now, we only dress warmly and we have warm blankets on the bed. What more can one want :)
No more powercuts for one!
I hope that you have enjoyed the pictures.
Photos by Zac Smith-All Rights Reserved.
Camera: Canon Powershot SX70HS Bridge camera.
Thank you kindly for supporting this post.
---
---