Old dreams rusting away.

Once you were on fire to complete something, but over time it simply dwindled away. Until it was abandoned.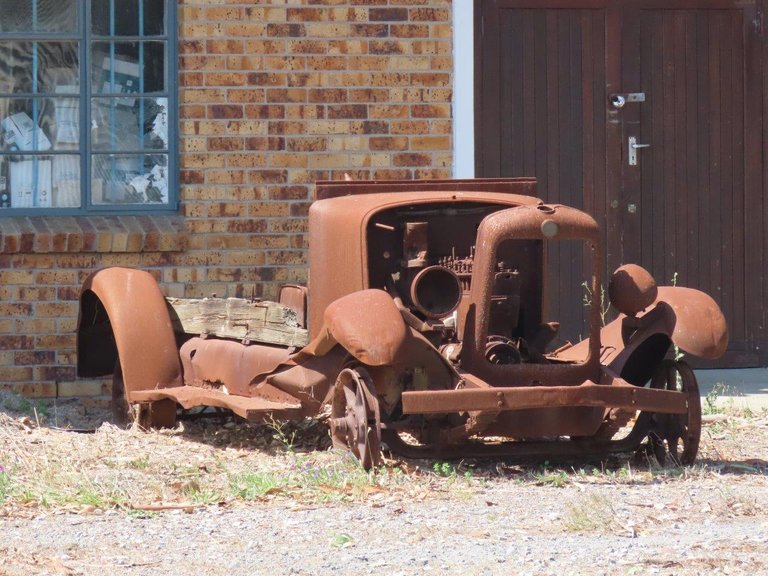 A dream to restore this old truck, but time took its toll and the dream fell by the wayside.
In my previous post, I said that I will show you some more sights during our adventure to explore this old property. The pictures in this post have their own stories to tell about their wonderful heydays in the past, and now they are resting in peace. No doubt that they were all great champions in their prime and some have received many awards, but the time has come for them to reminisce about the past in this metal graveyard.
So as I looked at each of them, they proudly told me their stories.
First up was a boat and a plane.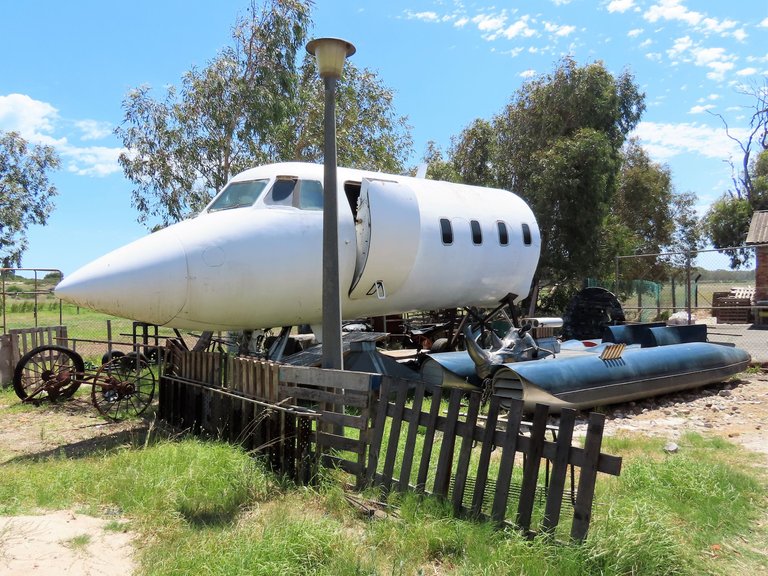 Hi Zac, have a look at my stainless steel Rhino head said the boat.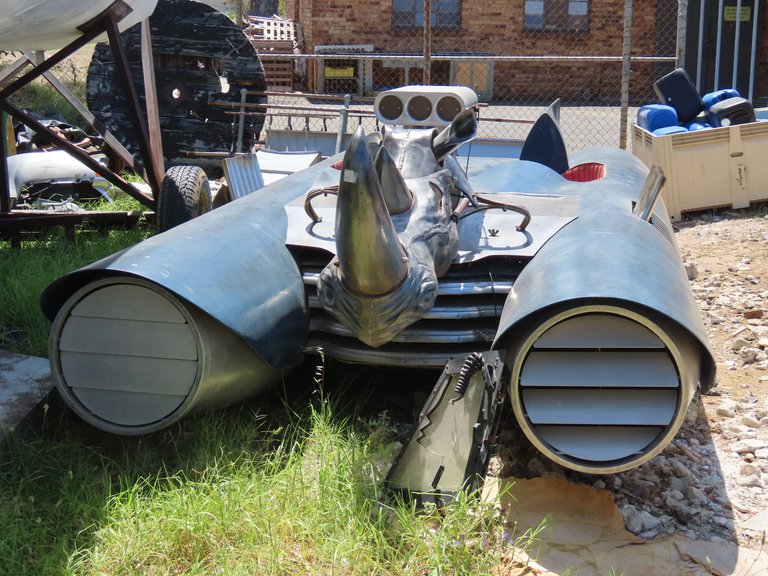 I was a speed demon on the sea and the crowds packed the beaches to watch me perform.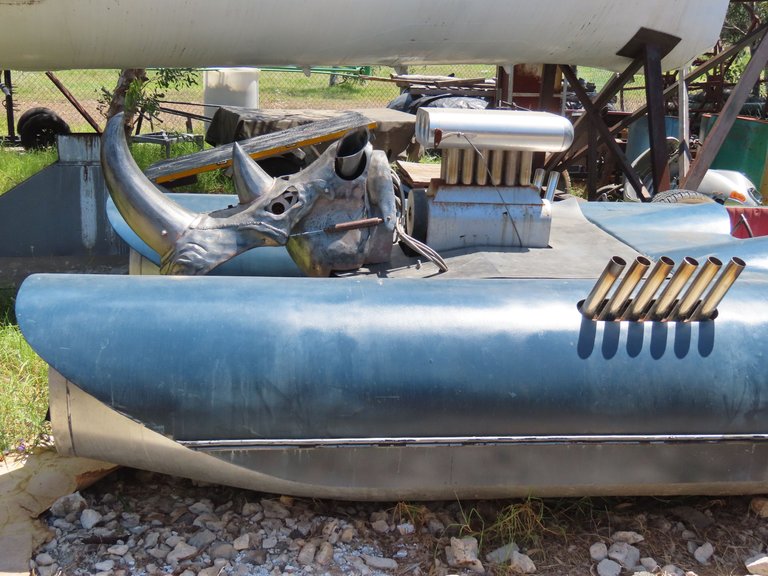 I had a pilot and a co-pilot strapped into my seats and I can still hear the roar of my mighty V6 inboard engine.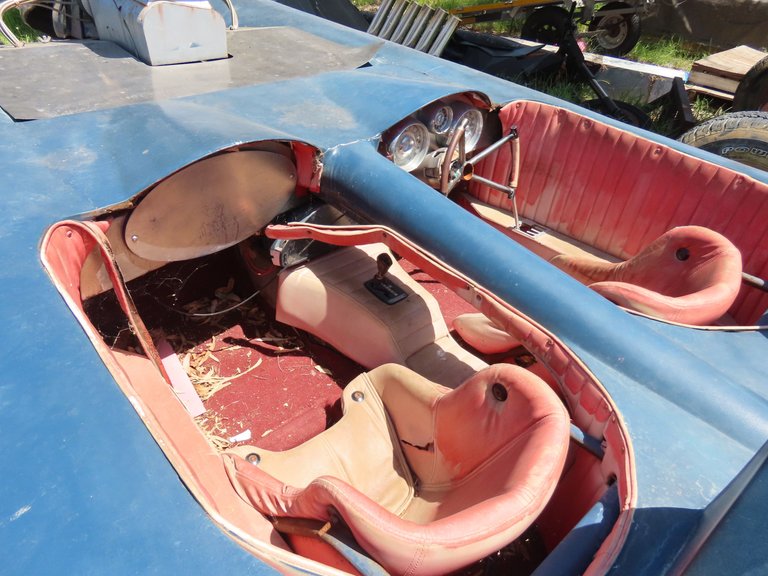 Sorry that my dials are a bit cracked, but I could skim over the waves at my top speed of 120kmh.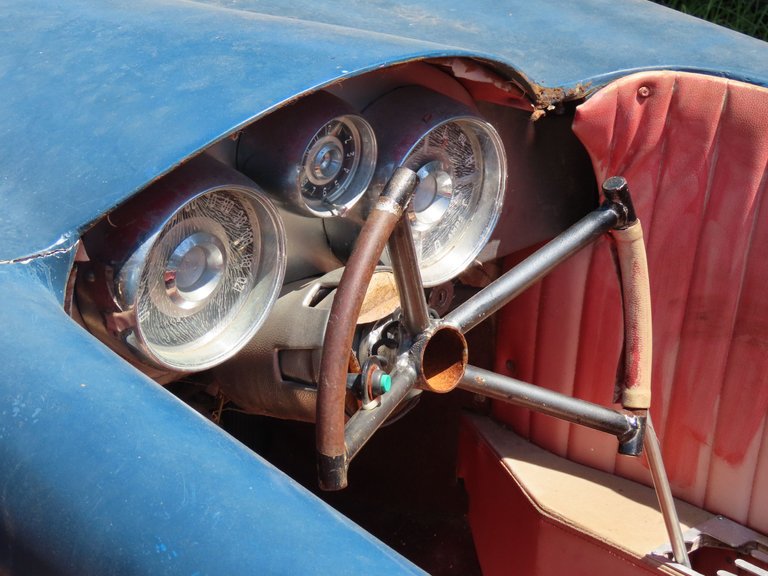 My rear also looks a bit scrappy, but I am getting old you know.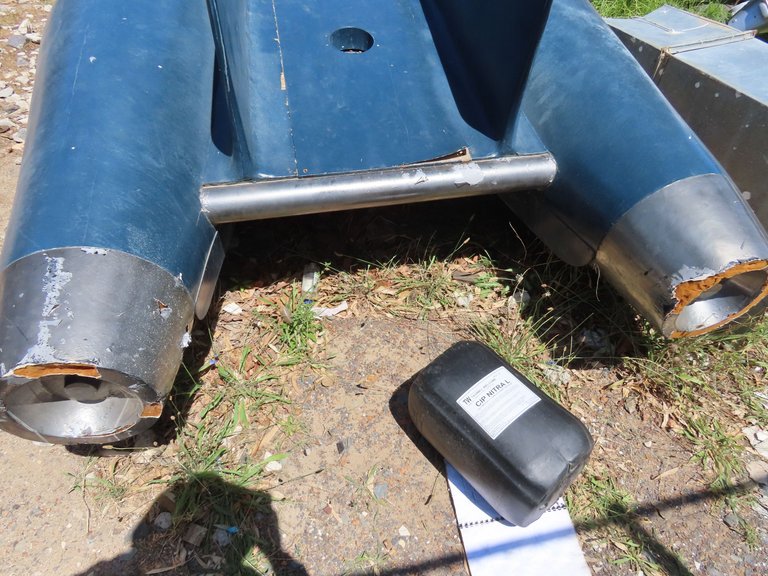 And then the plane chipped in. Hey Zac, I was so much faster that that old speed boat and I flew all over the world.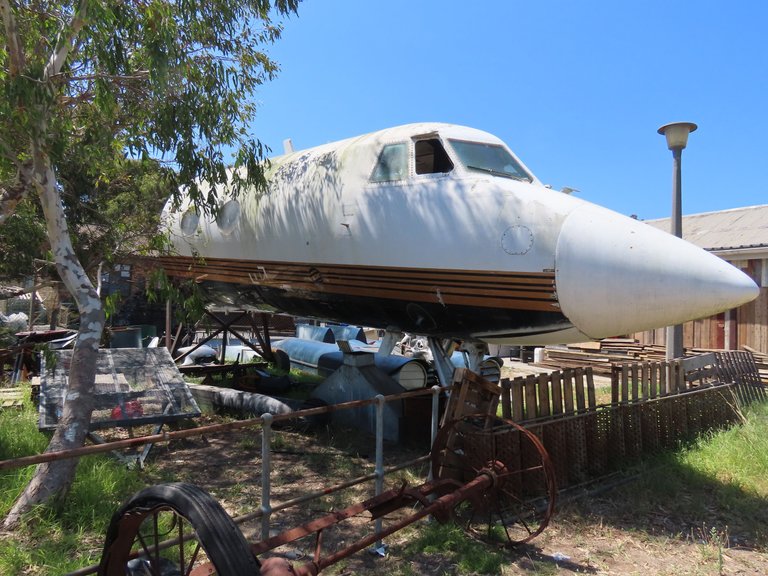 I am retired now and age has taken me a bit apart, but I am happy as thousands enjoyed my loyal services.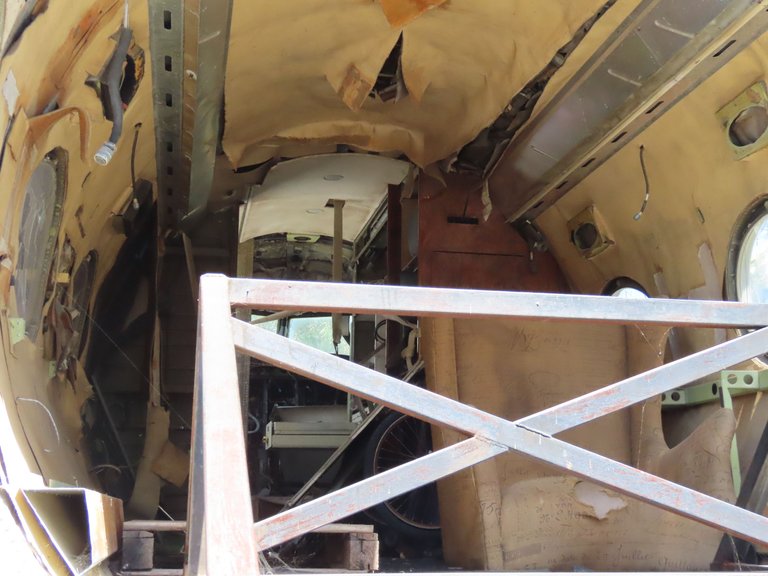 I was once a magnificent off-road bike, but there are so many new bikes around and now I am cast aside.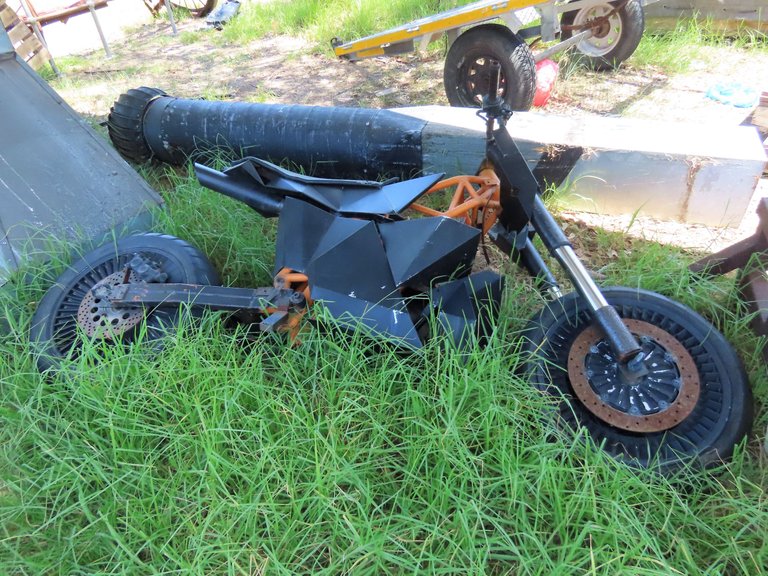 My job was to run over rough terrain in an attack on the enemy. Gun fire simply glanced off my armored body panels and I had live missiles that were fired from my roof. I am indestructable.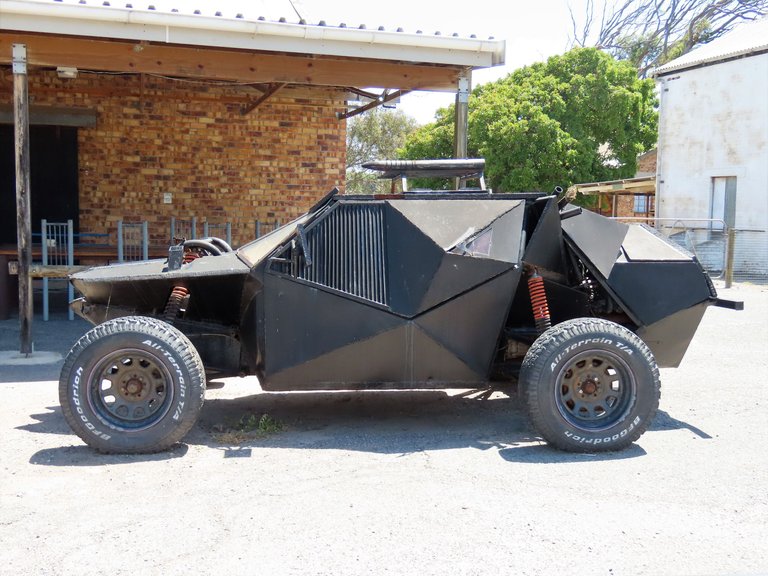 And finally it will be the end of all one day. Almost as if none had existed, save for maybe some historical literature about them. Cast off and forgotten over time.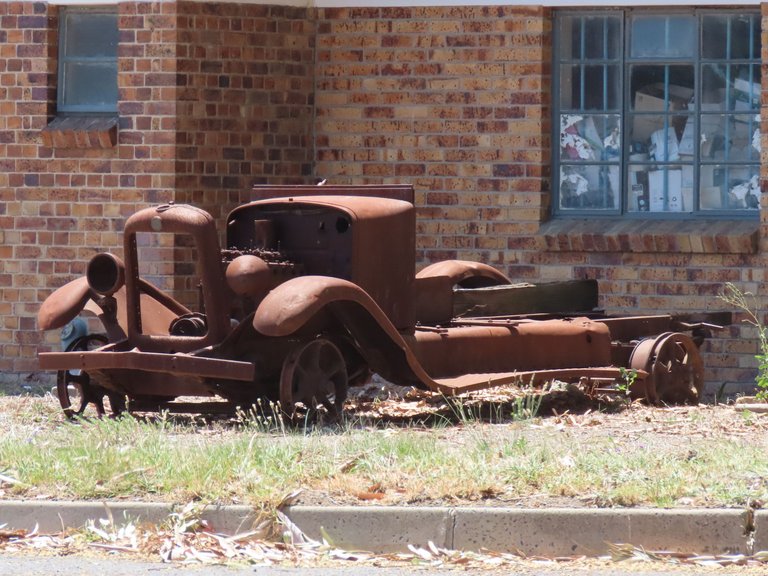 All of this rings so similar to our human existence. The early build, and then the years of achievements. Some great peaks that we reach and some great valleys that we have to travel through. Loves lost and loves scored.
But ever so gradually time starts to take its toll and eventually we end up in what they call the golden years. A time that we can sit around reminiscing about our pasts and wondering what happened to all of our lost dreams.
They also say that it is the time of wisdom and an acceptance that it was all illusions. This is the time where we learn to stop dwelling in the past and to live for every day in the here and the now. We start to realize our frailty and we also begin to prepare for our departure.
This is the main reason for each of us to live a life of love. We only have this one life and if we can adorn it with love we will end up in so much of a better state. Besides, love and kindness to the self and to all others can make life a real pleasure.
Think about this if you will.
Note: All are my own stories and I hope that you enjoyed the pictures.
And That's All Friends.
Photos by Zac Smith-All rights Reserved.
Camera: Canon Powershot SX70HS Bridge camera.
Thank you kindly for supporting a post on behalf of @papilloncharity
---
---