Our amazing nature!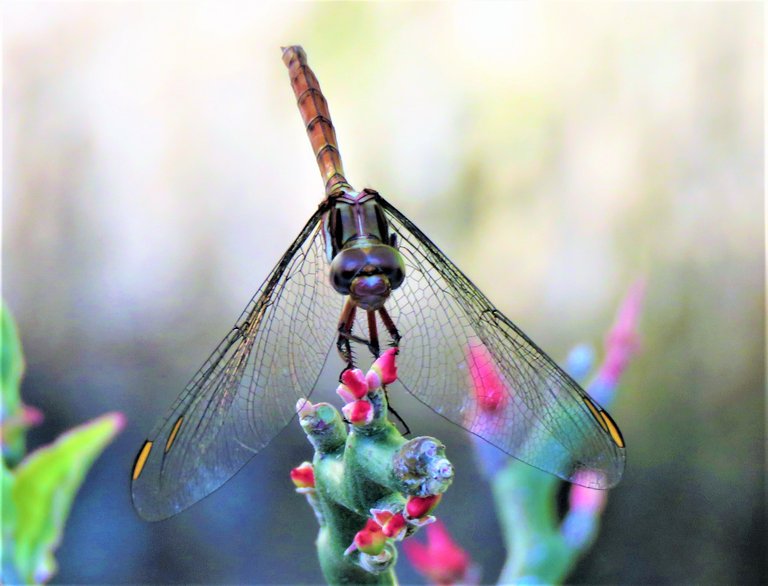 A special visitor that selected our garden for a special purpose. To mate!
I introduce to you the acclaimed "Yellow Presba" (Syncordulia gracilis) Dragonfly.
My first time to see him and he is indeed a very beautiful guy, so I kept an eye on him for the whole day while he graciously rewarded me by showing me his love life.
Did I tell you that he is very handsome?
Any woman will go weak at the knees to stare into those eyes 🤣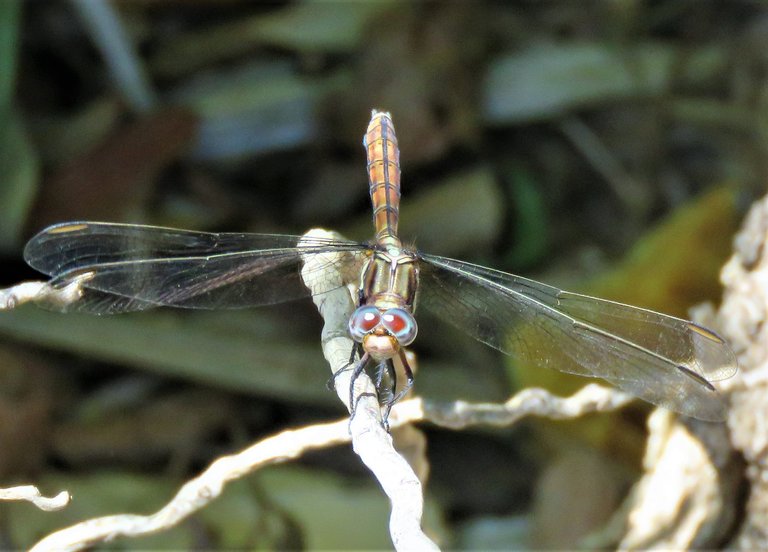 Really a very handsome fella as he hung around in the garden, as if he was waiting for someone.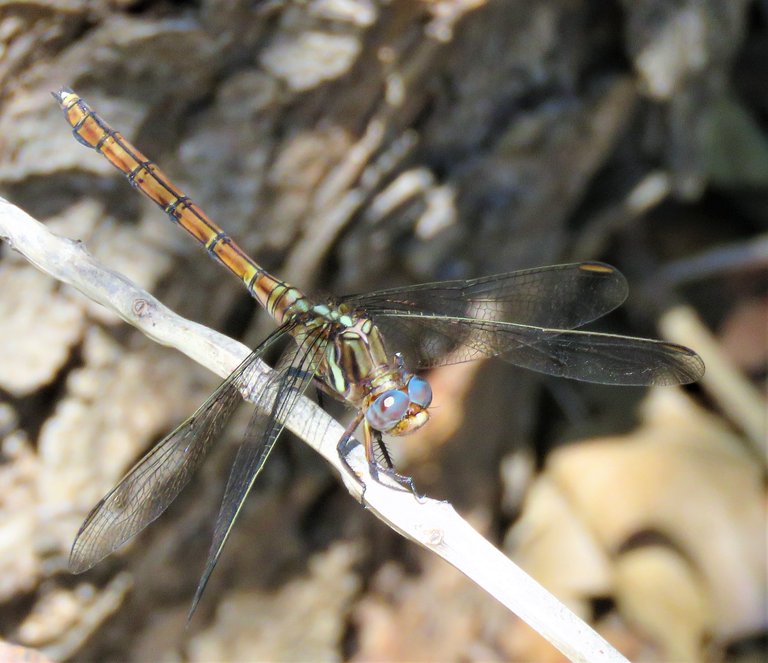 This Acraea Butterfly (Acraea horta) took up a spectator position.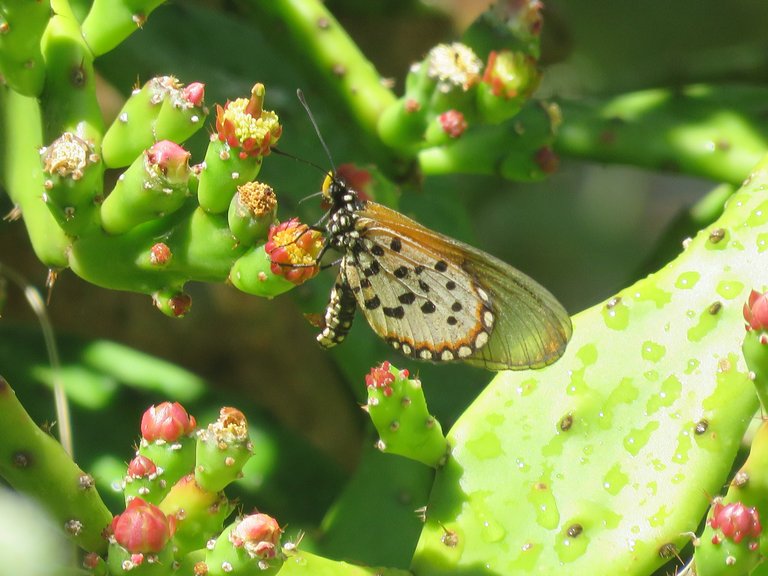 Bang! There it was and that's what he came to do!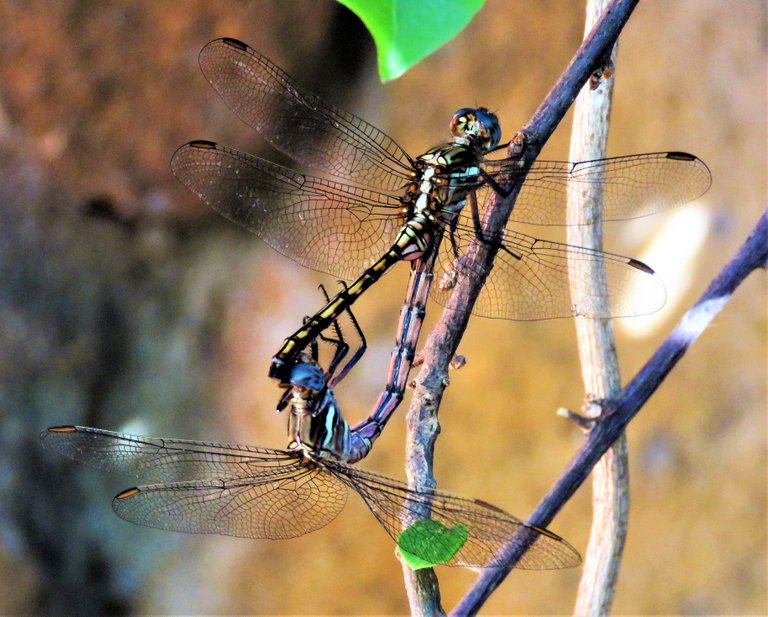 The two took up different positions in the garden and maybe they also have a "Kama Sutra" book on mating positions 😉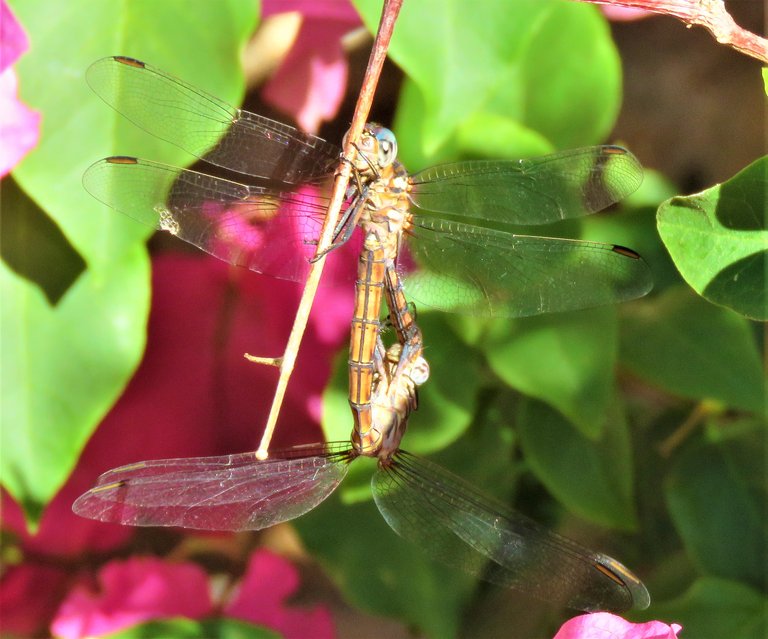 I had to be sharp with the camera as together they flitted all around. Just a pity that I couldn't get them in flight, as I couldn't switch from "Macro" to "Normal" fast enough.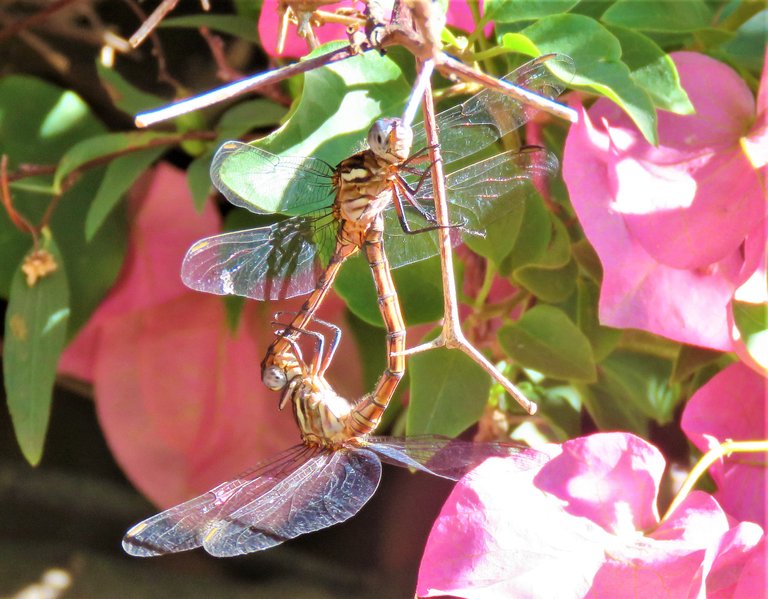 And then it was all over and the magic was done!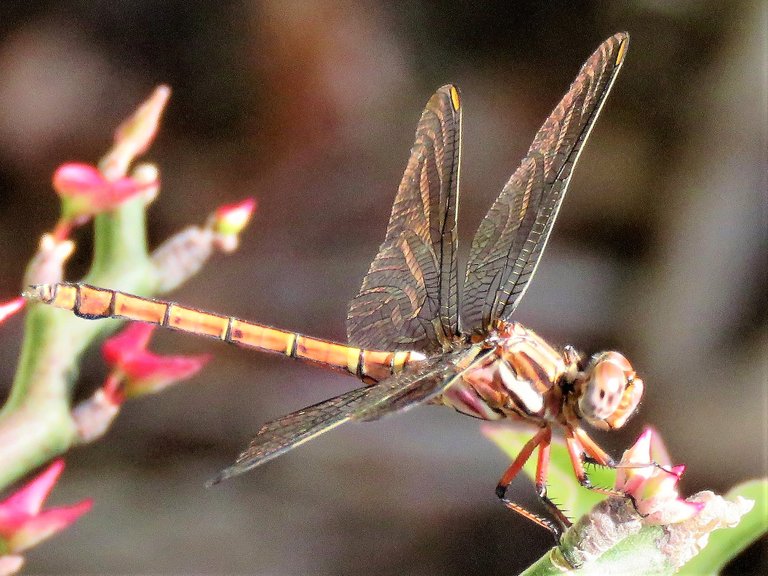 Phew! I don't know from where the squirrel watched the fun, but he needed a drink afterwards.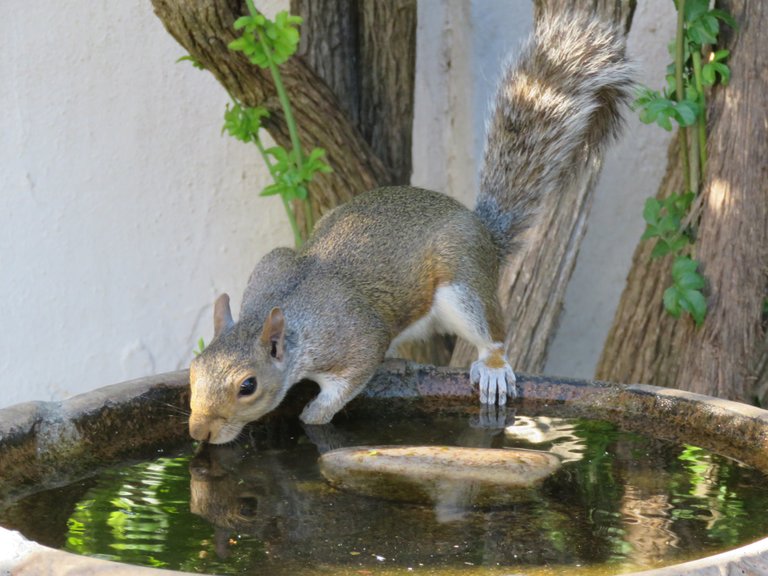 So yes, it was indeed a wonderful visit and I am glad to have seen it and to share it with you. Dragonflies only live for a limited time out of the water and they spend this time to mate and obviously to eat.
They spend the majority of their lives in the water as nymphs, some up to 7 years, before they transform into dragonflies.
You can read more about their lives here;
https://www.factretriever.com/dragonfly-facts
And That's All Friends!
Note: All photos are my own and taken with a Canon Powershot SX60HS camera.
We hope that you have enjoyed the pictures and thank you for visiting a post by @papilloncharity
Disclaimer:
The articles, trademarks, and photos appearing on this @papilloncharity site may not be used in any advertising or publicity, or affiliation with any product or service, or for private purposes, without the author's prior written permission.
All posts are placed without prejudice!
PLEASE DO NOT COPY
---
---