Owls and squirrels, an interesting story.
The owls come to nest here every breeding season as there is enough food to feed their babies.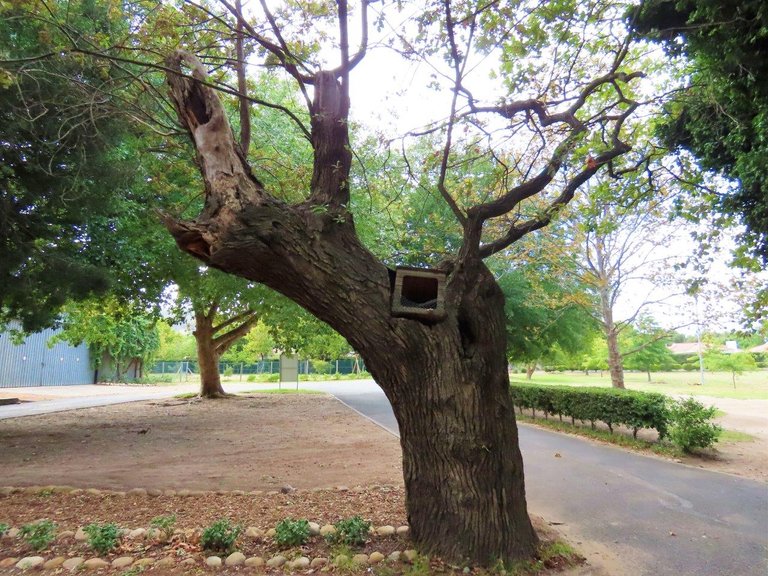 The timing of the owls breeding season coincides with the breeding seasons of other little animals and most notably with the breeding season of every new batch of the young squirrels when they come of age. This is so that there will be enough food for the owls to feed their own new babies every season. The wisdom of the owls cannot be faulted, as they keep a check on the squirrel population and protect them against invading predators.
Almost like farming, the owls protect their crop of squirrels.
While I was searching the trees, there were plenty squirrels around, but no sign of the owls.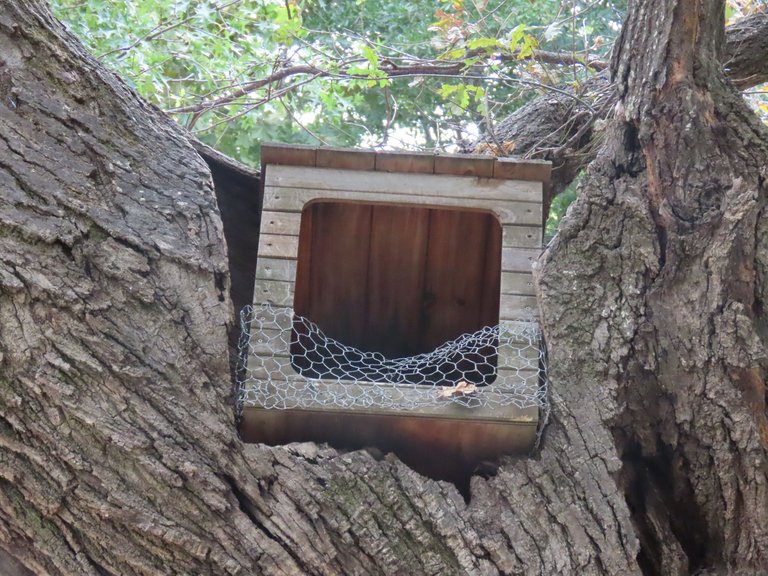 These two youngsters were in a playful mood.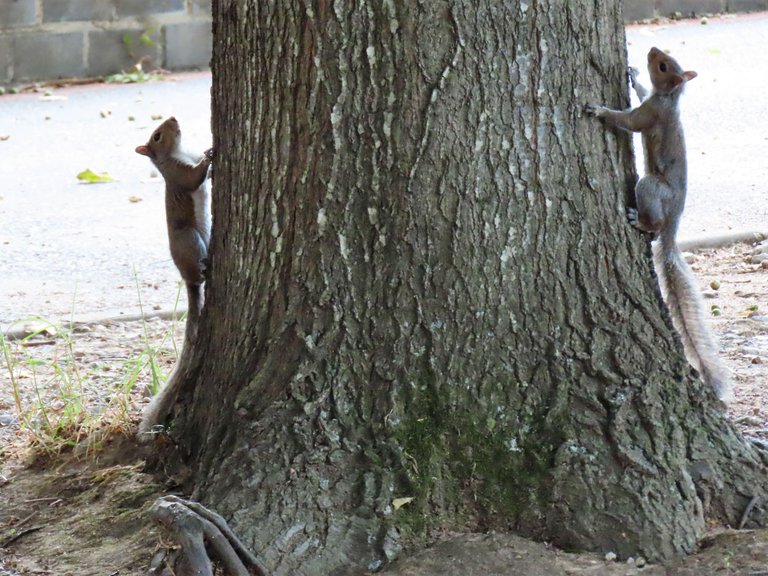 They kept on chasing each other around a tree trunk.

This one and its mate in the photo below were eating the nuts below the tees.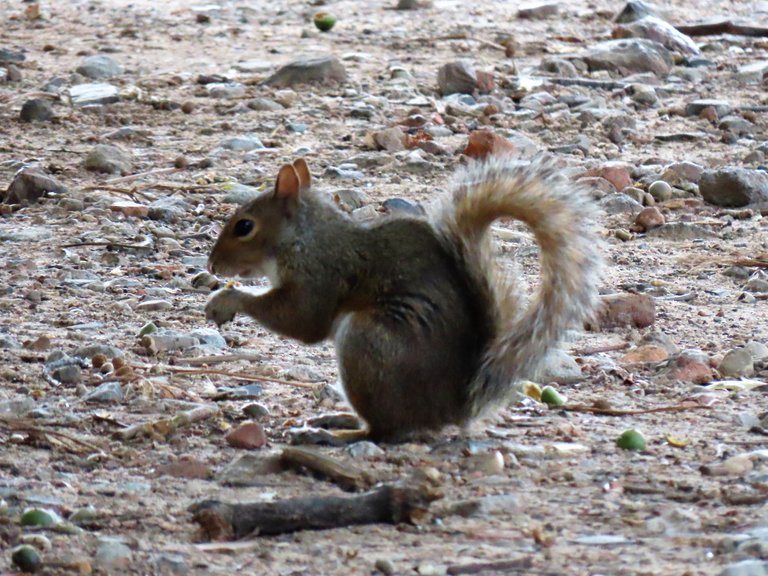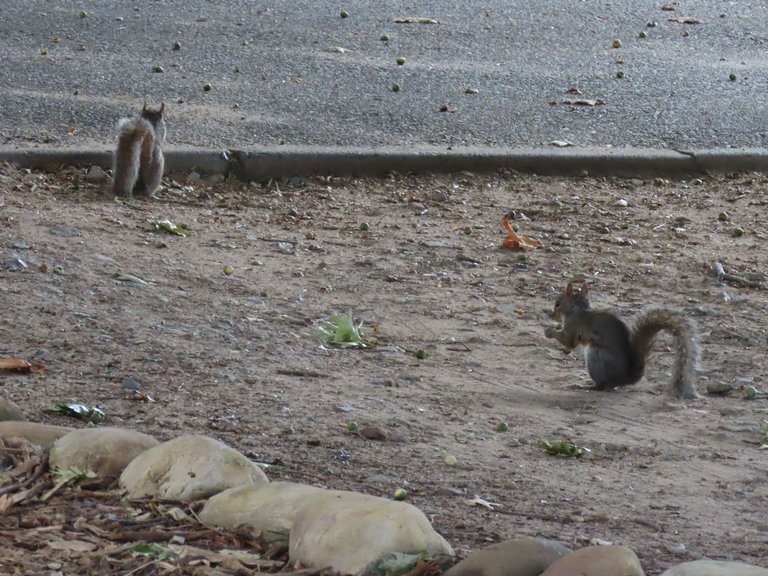 I think this one uses the pot plant as a vault to store nuts for the coming winter.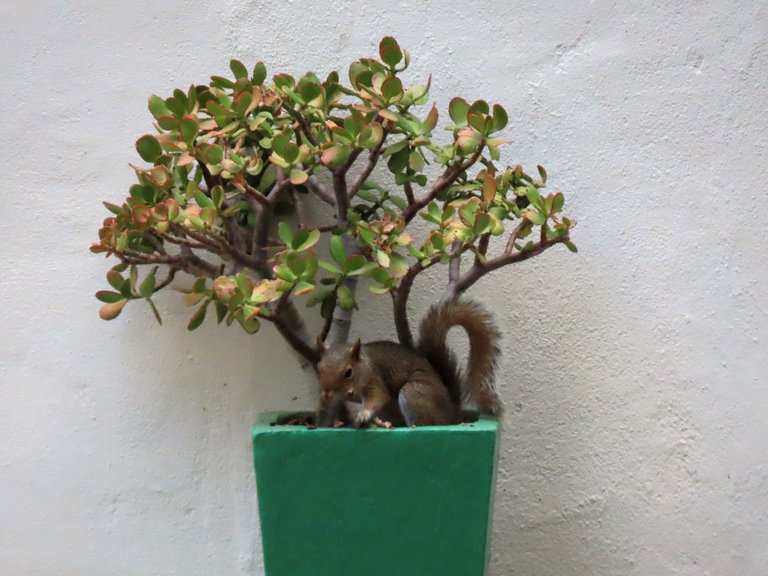 Another fella with a nut.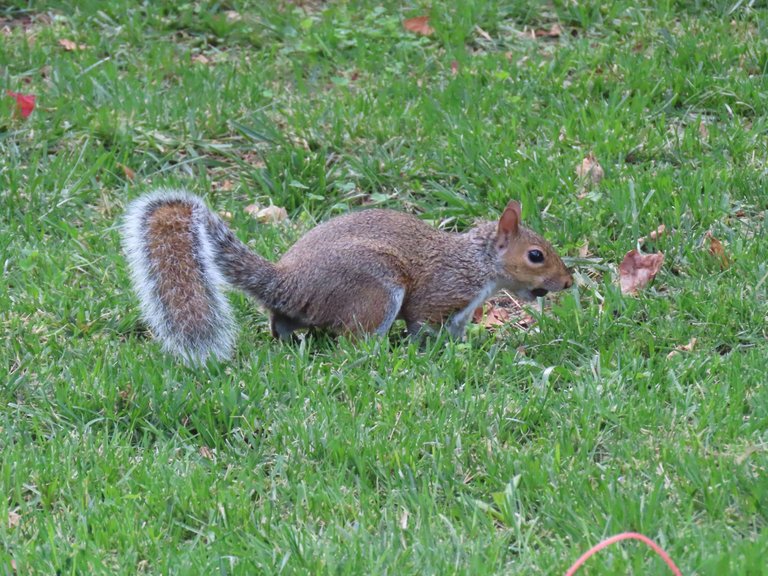 There are many big old oak trees on the property and that Ivy covered tree at the left of the owl box tree, is also an excellent place for the owls to hide their babies in when they start to fly.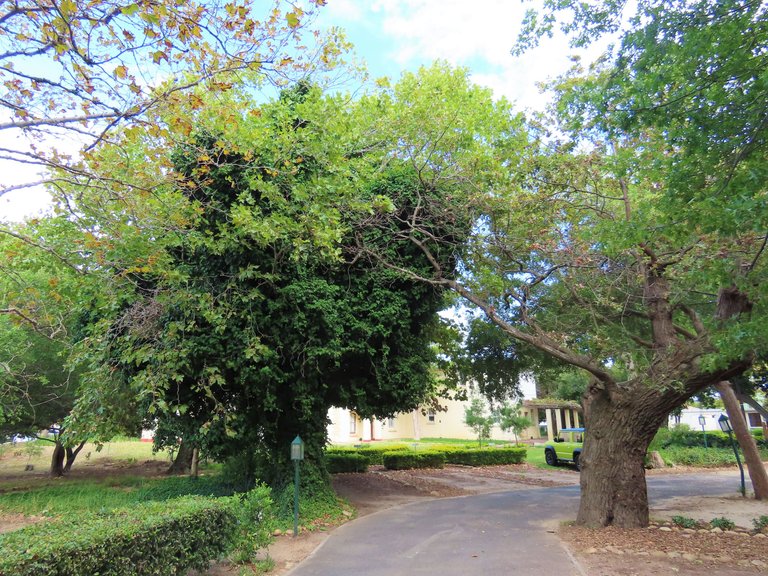 A lovely Peregrine falcon came cruising over high up in the sky.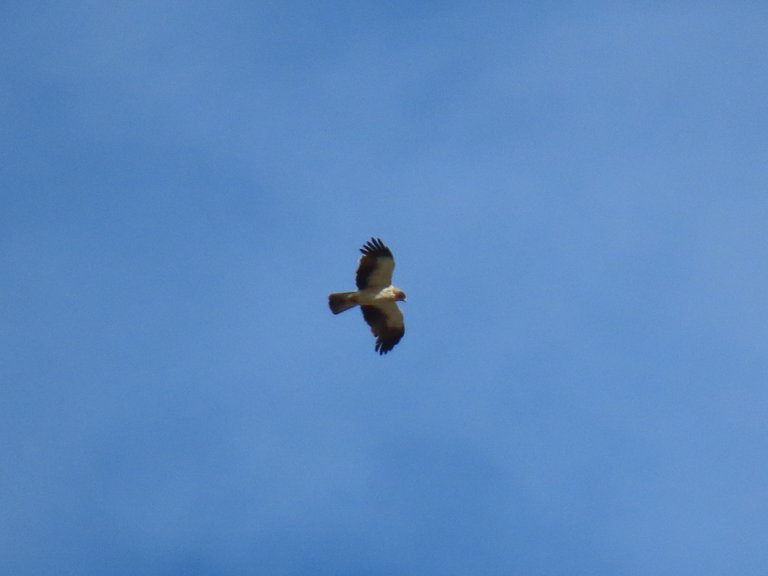 And finally, a Mediterranean sight to remind one about the wonders of nature.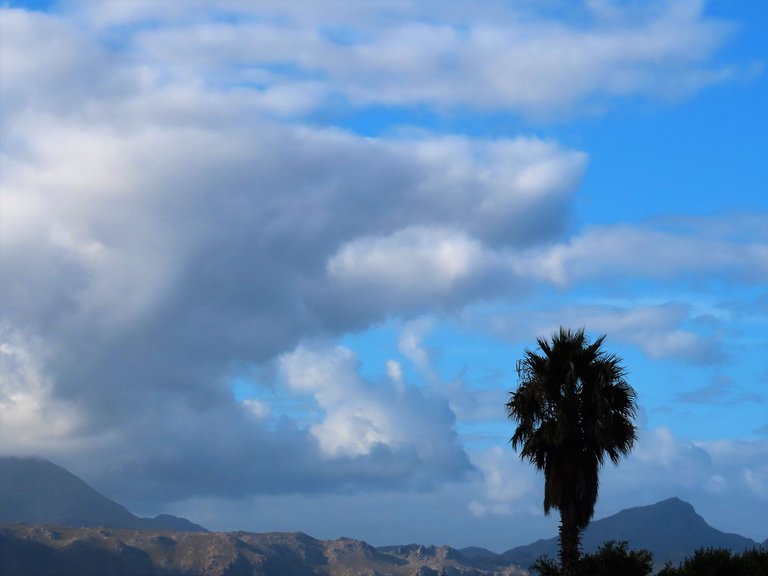 As we sat for coffee at this non-profit institution, that caters for and educates disabled children, a lady came to tell us that the hooting of the owls interrupted a meeting that they had the previous evening, and to her the hooting sounded so nice. At the mention of owls my ears pricked up and I asked her if she could show me the area where the hooting was coming from. She led me around to the back of the building and she told me that once they saw a big owl lifting up a young squirrel under the trees.
Now I know that it is a bit squeamish to think about a bird attacking a squirrel, as we love squirrels, but a long time ago we made peace with the fact that this is the way that nature works. Mother nature feeds all of her wild residents.
So many times, nature reminds me of our lives on this planet.
I hope that you have enjoyed the pictures.
And That's All Friends.
Photos by Zac Smith-All Rights Reserved.
Camera: Canon Powershot SX70HS Bridge camera.
Thank you kindly for supporting a post on behalf of @papilloncharity
---
---