Parents protecting their babies.
So you think that life on a dam is easy, but there are many dangers.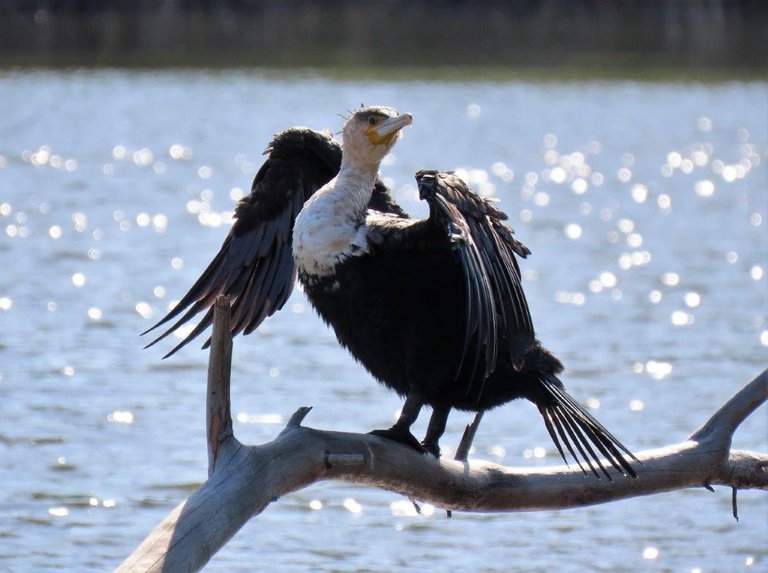 Drat! The White-breasted Cormorant saw me, but thankfully I already had about five shots of him in the tree.
We were sitting in a long queue of traffic as the traffic lights were not working due to a power cut. So I said to Marian that we should take the first turn off and we ended up at this dam.
It was with a great surprise that I saw a battle scene happen and I think that the cormorant was taught a very good lesson today.
But I don't want to give the story away and come and see what happened here.
So, he turned and prepared to take off.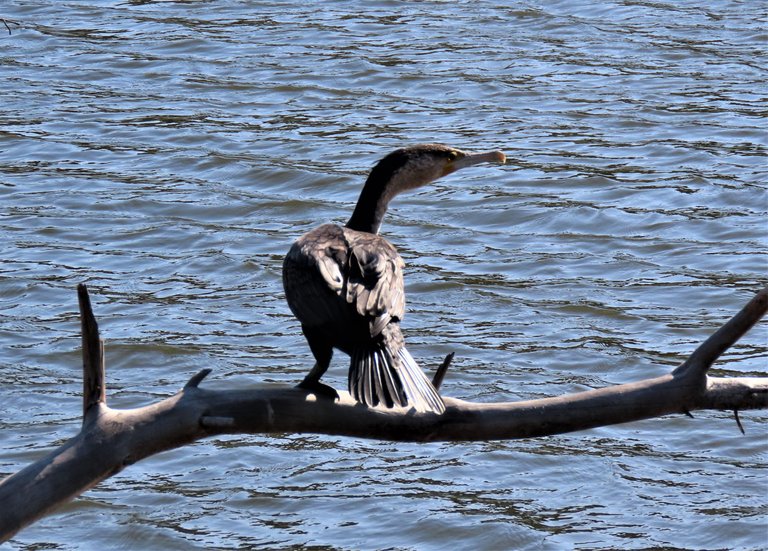 Flying towards the opposite side of the dam.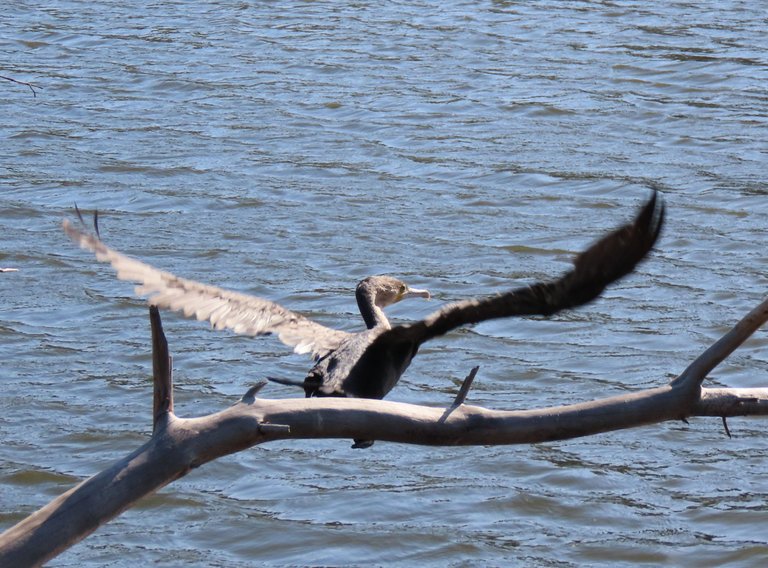 Right, let the fun begin.
Oh, oh, as the cormorant approached somebody else was occupying the spot at the opposite side of the dam and there were four babies near the water.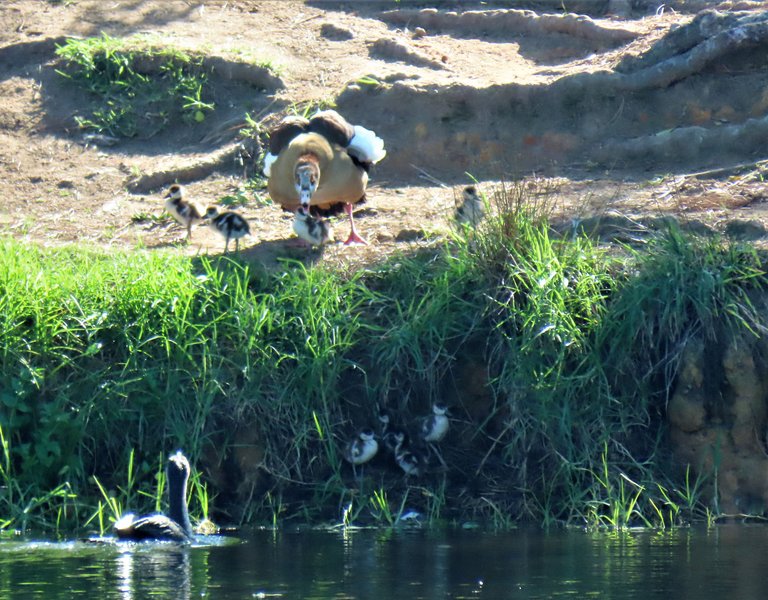 Bang! The dad jumped on top of the cormorant.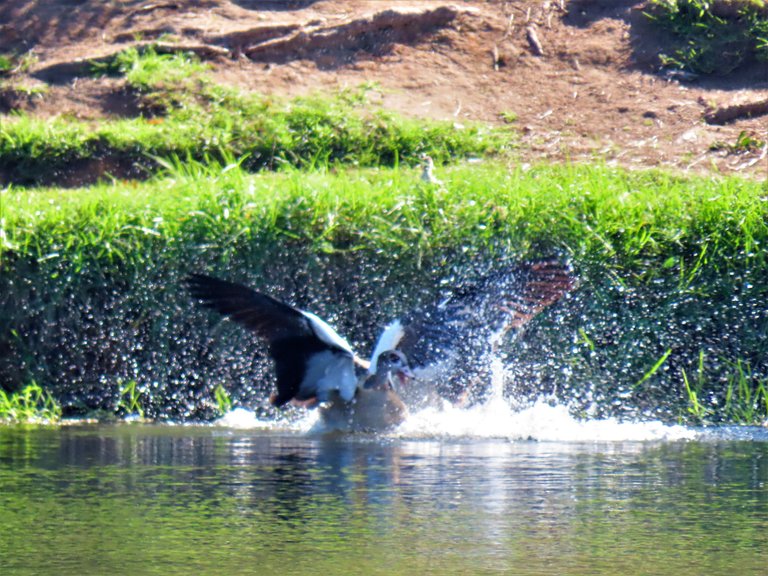 The mom also came down to gather the babies.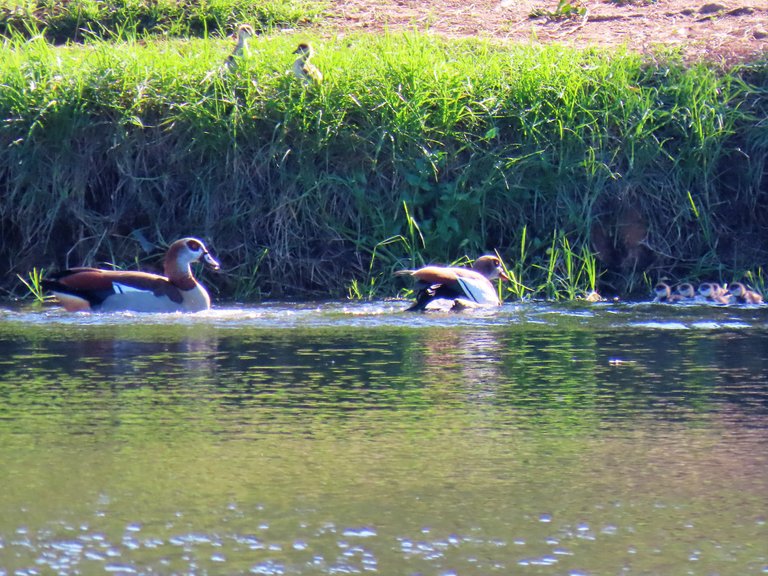 The cormorant popped up a hurried distance away.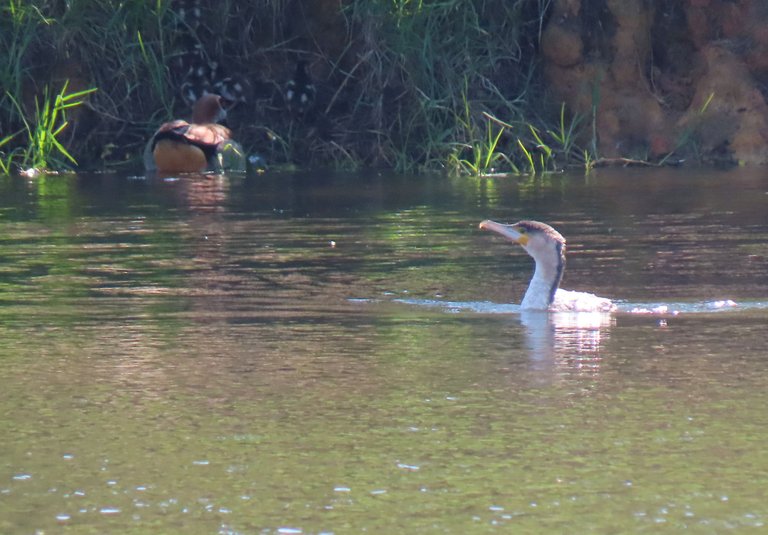 Wisely the cormorant decided to seek a resting place elsewhere.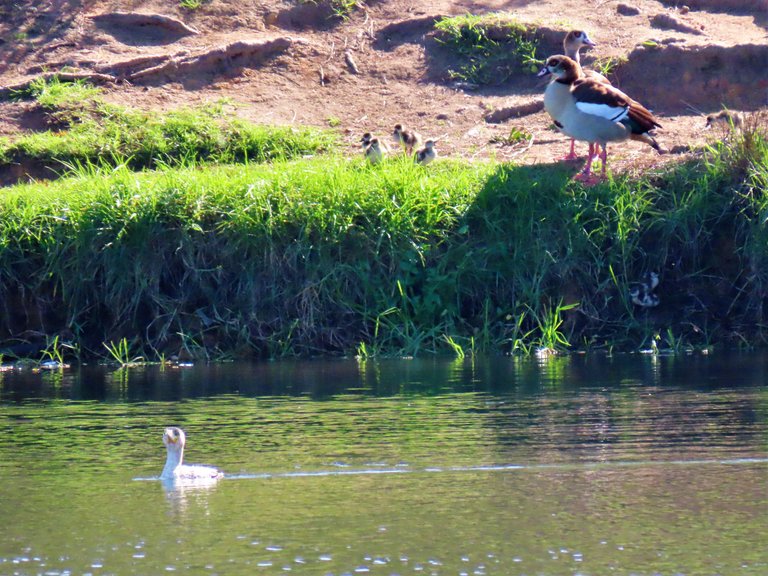 Just another day in nature's office for us and I think that I should apply for a job as a bird police officer at the local bird employment agency. I know that Mr. Crow is the local ward counsellor and Mrs. Raven is his secretary. The doves were talking about them the other day and I heard them saying that Mr. Crow and Mrs. Raven are having an affair. So maybe I can bribe Mr. Crow with the threat that I am going to tell his wife about the affair. Maybe he will appoint me as a director of something :)
Just having some fun here and glad that I still have a semblance of humor left. I hope that you have enjoyed the story and the pictures.
And That's All Friends.
Photos by Zac Smith-All Rights Reserved.
Camera: Canon Powershot SX70HS Bridge camera.
Thank you kindly for supporting a post on behalf of @papilloncharity
---
---