Play time in the park.
Come and spend some time with us to watch the dogs at play.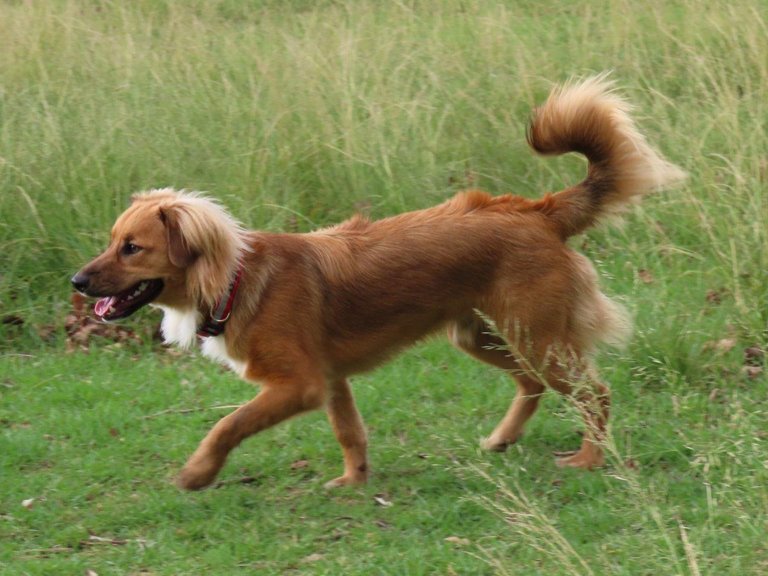 I cannot tell you how much we miss our little Troy. After 17 years with us, he departed to doggy heaven last year November.
Ever since I can remember, I have always had a dog of some kind or another, but as one ages, they creep even deeper into one's heart. Should the human race be able to love like a dog, this world would have so many less problems. Any case the residents here in this town have a variety of dogs, and it's so nice to see that they bring their animals regularly to come and play in the local doggy park next to the mountain river.
So much fun as the smaller dogs were also wrestling each other for the sticks.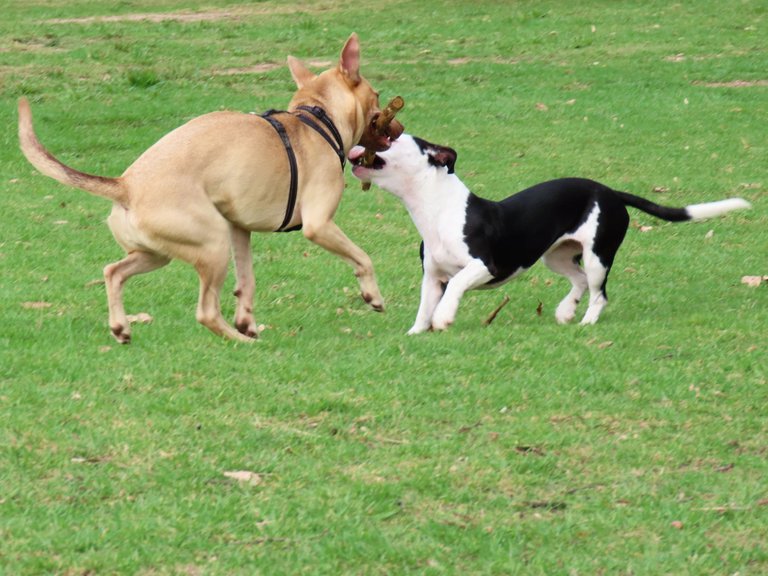 This guy was on an actifit fitness run.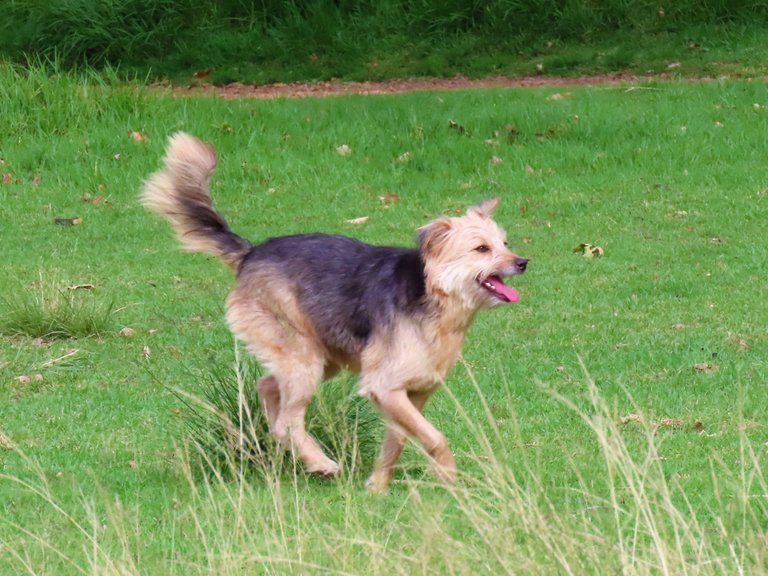 They even have a cute dog library stacked with books for the dogs to read :)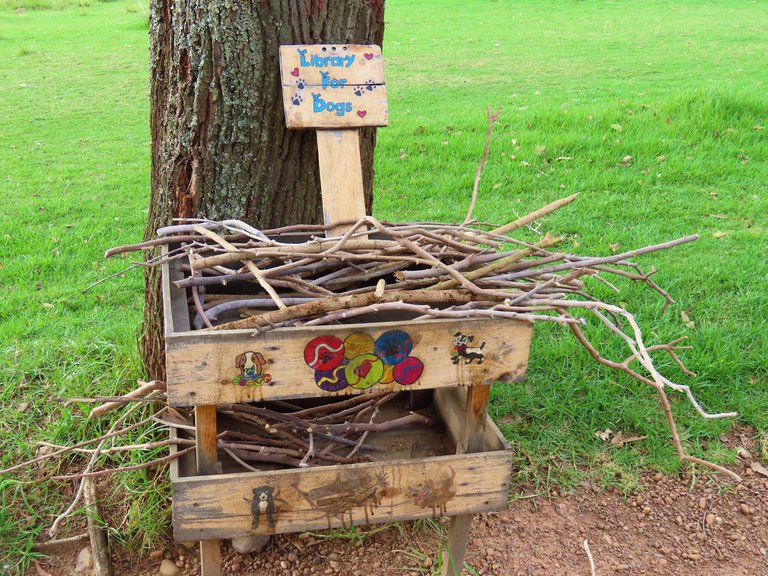 Please, please throw the ball, as I am getting desperate for a run.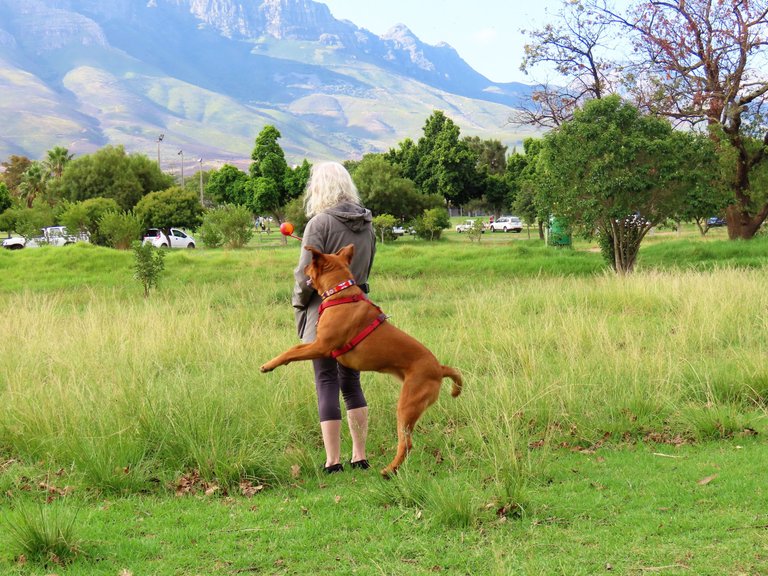 No one can catch me with this prize as I am the fastest dog on earth.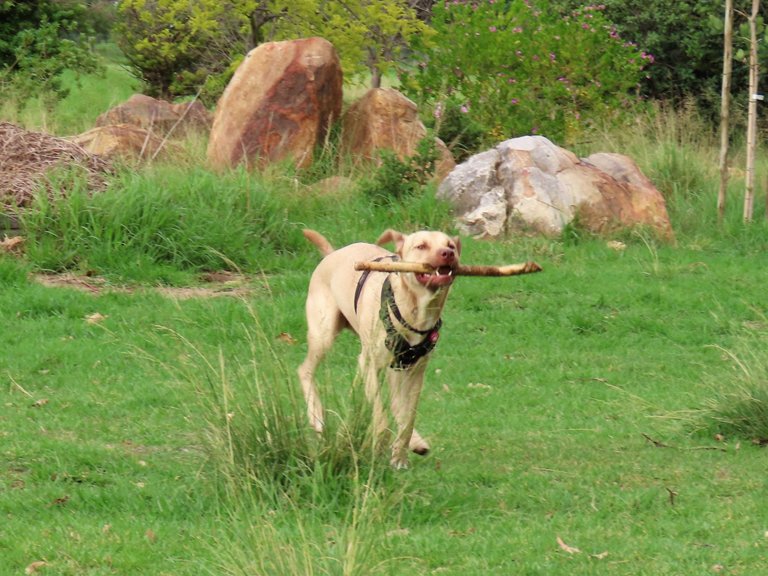 Yay, yay, I'm so happy, oh so happy, I feel witty and bright.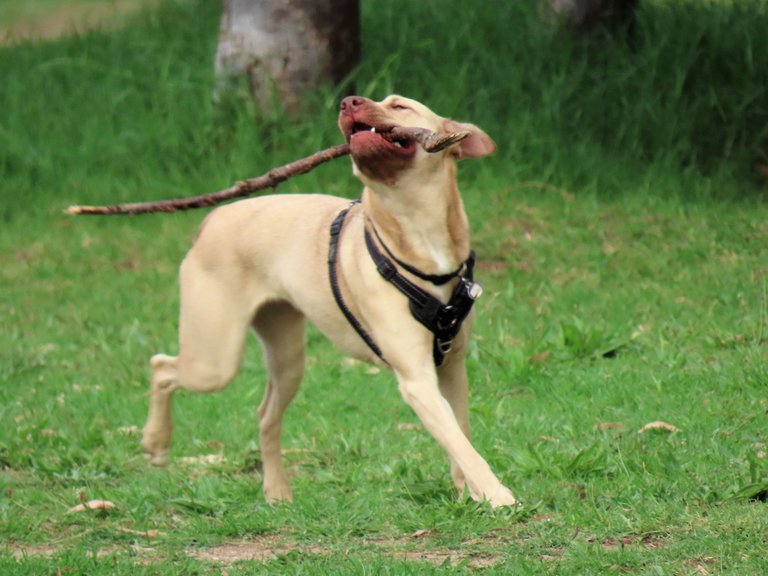 Now look how I race past this little lady, it made her look for a parking spot.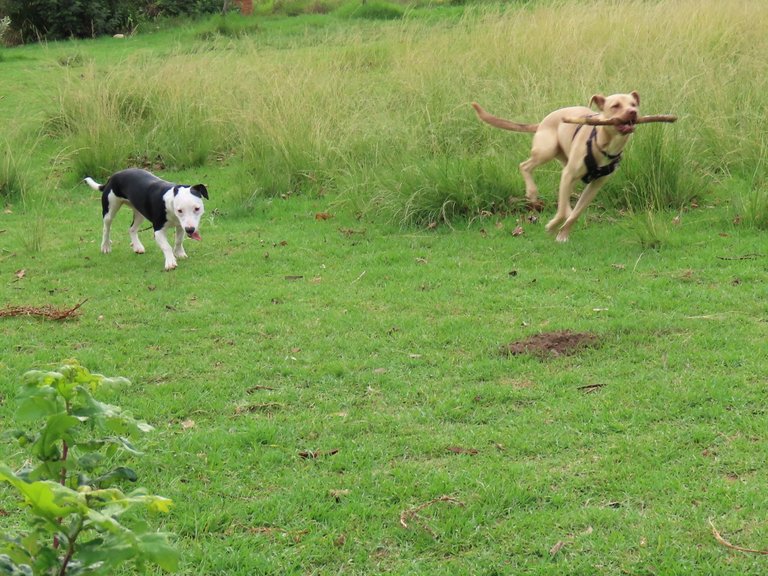 Oh oh! No one is going to even try to wrestle with this guy for his stick.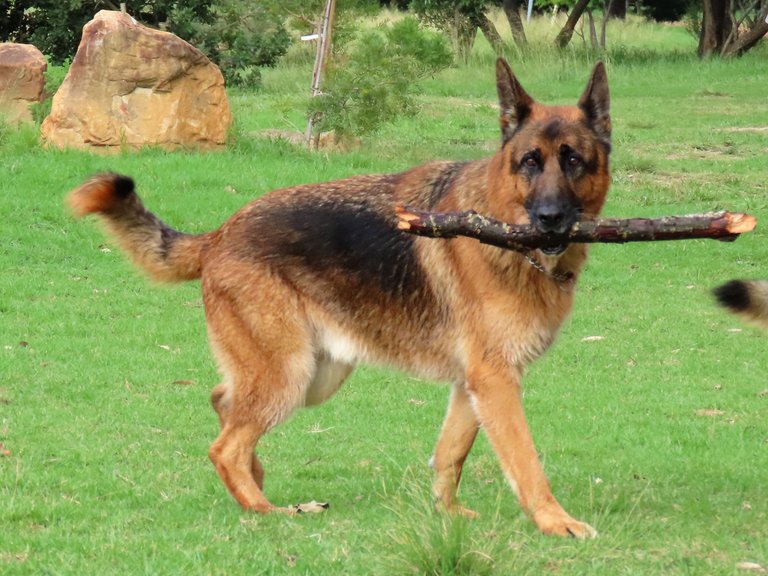 Everybody, run, he is coming to look for a sparring partner.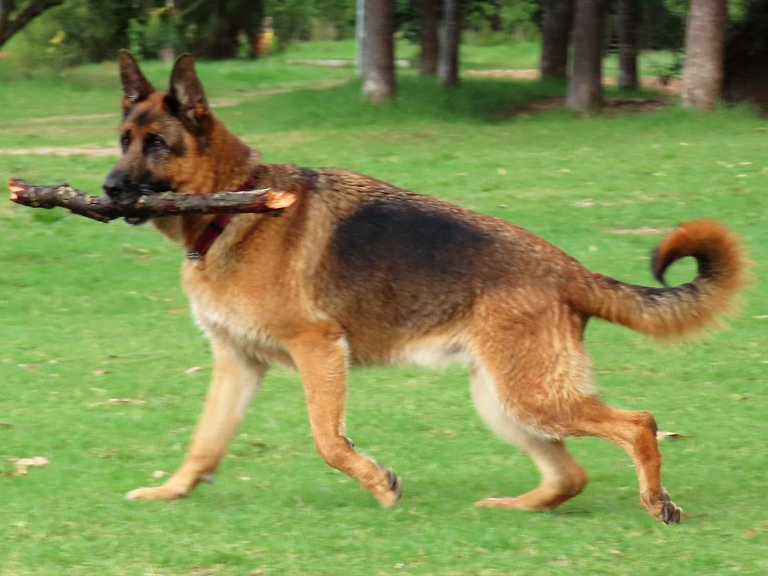 We love to watch the antics of the dogs in the park and I have posted before of them swimming in the river. Crime is a big problem in this country and many of the dogs are kept to warn their owners of possible intruders. Criminals are also wary of the dogs as often we see in the news that one or another kind of dog has attacked burglars and the thieves ran away.
But there is another lesson for us in here and that is our sedentary lifestyles. We can sit for hours behind a PC, or some other IT item, not even to talk about a TV and this is a real danger to our health.
Our backs start to give us problems and our body muscles simply degenerate.
Another problem with this habit is obesity and that has a tendency to turn into diabetes.
So, the dog's message to us today, is to get out there and to start becoming active. For the sake of our health and our happiness!
Think about it.
I hope that you enjoyed the pictures and the story.
Disclaimer!
Note: No need to scan this for AI, as it will never be used in any of my posts. I like to do things the "old fashioned" hard way, by doing my own research.
And That's All Friends.
Photos by Zac Smith-All Rights Reserved.
Camera: Canon Powershot SX70HS Bridge camera.
Thank you kindly for supporting a post on behalf of @papilloncharity
---
---