Some birds to show you.
A variety of birds that I have in here today and hope that you like them.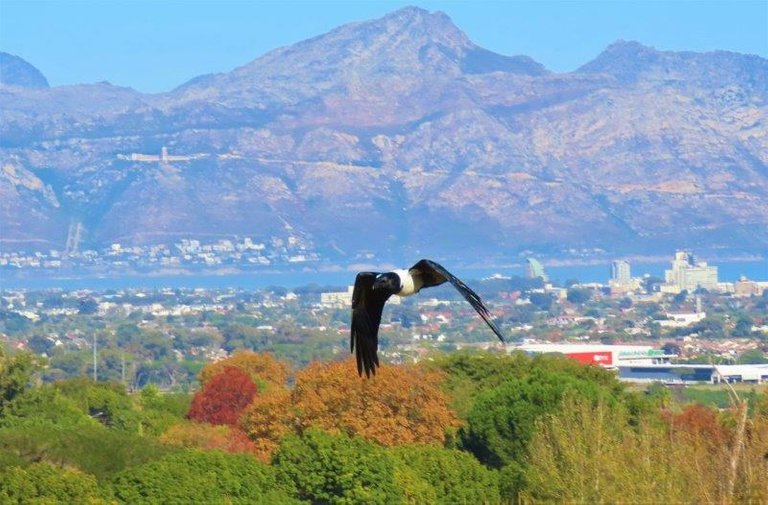 First up is a Pied Crow (Corvus albus) that came flying over my attempted landscape photo.
An abundance of birds that I snapped at a local dam in our area and I didn't want to show you only one or two birds.
I believe in doing a job well and when I get plenty then I post them all.
So come and see what I got in an hour's time at the dam.
Three flying European Starlings (Sturnus vulgaris).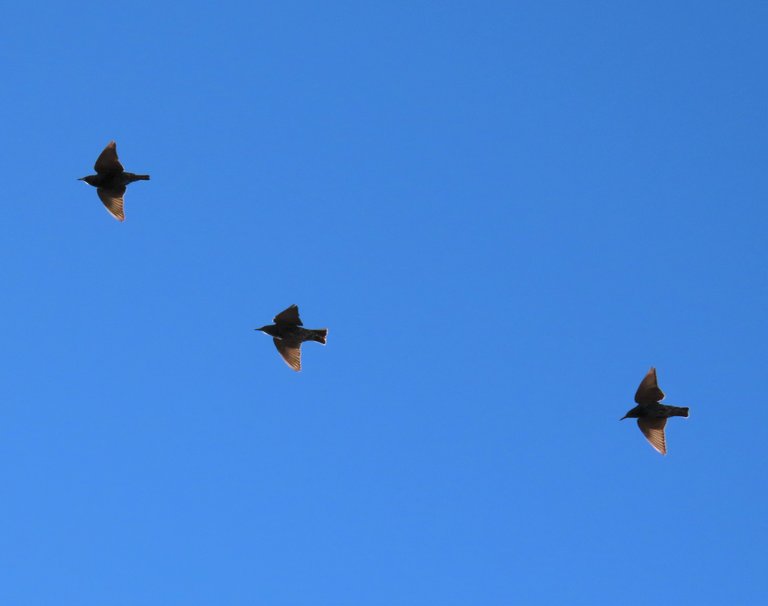 5 Starlings in a tree top.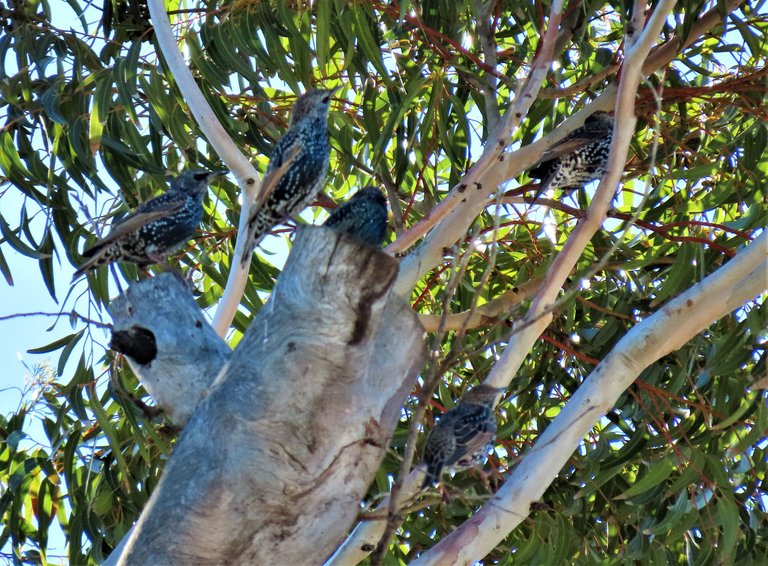 And here's another Starling taking off.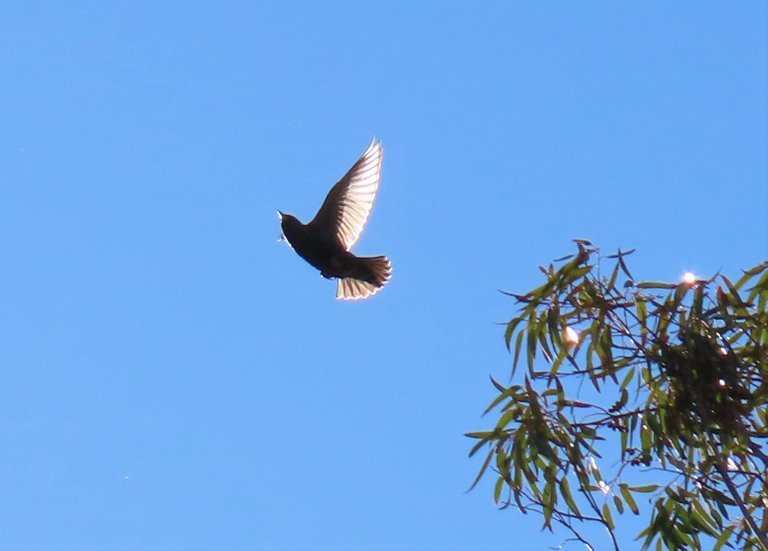 Something different here as this is a Cape Spurfowl (Pternistis capensis)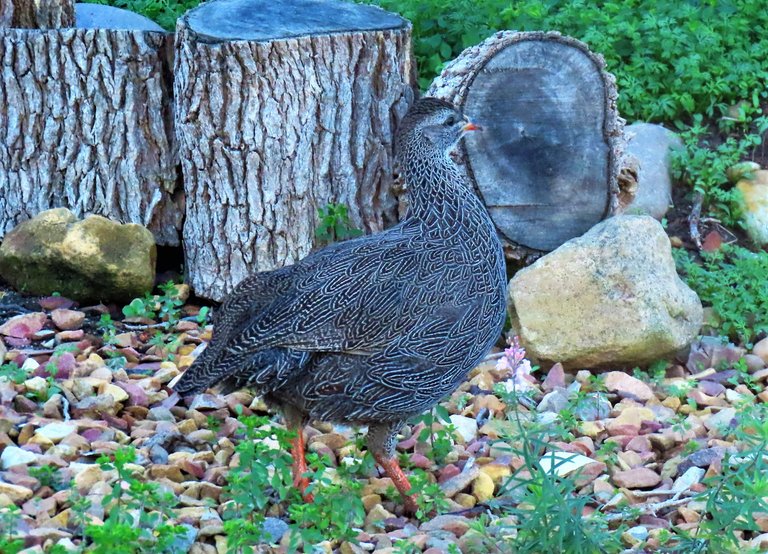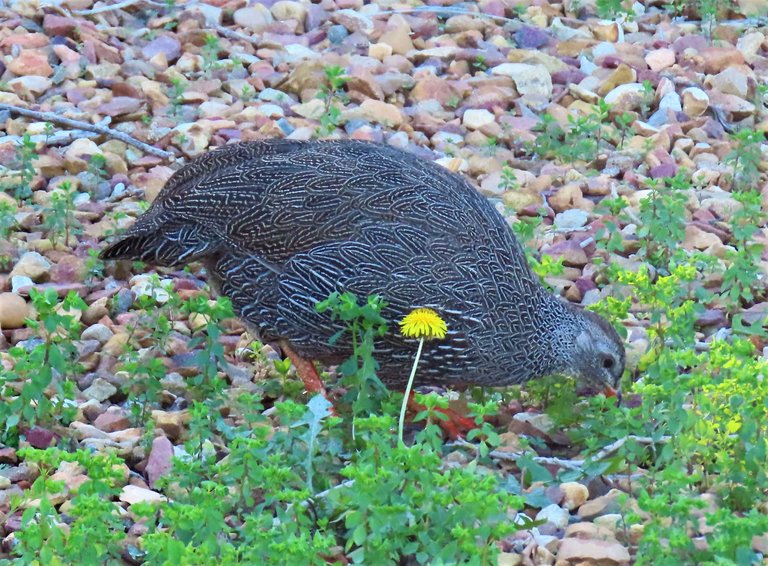 And here is the Spurfowl's partner.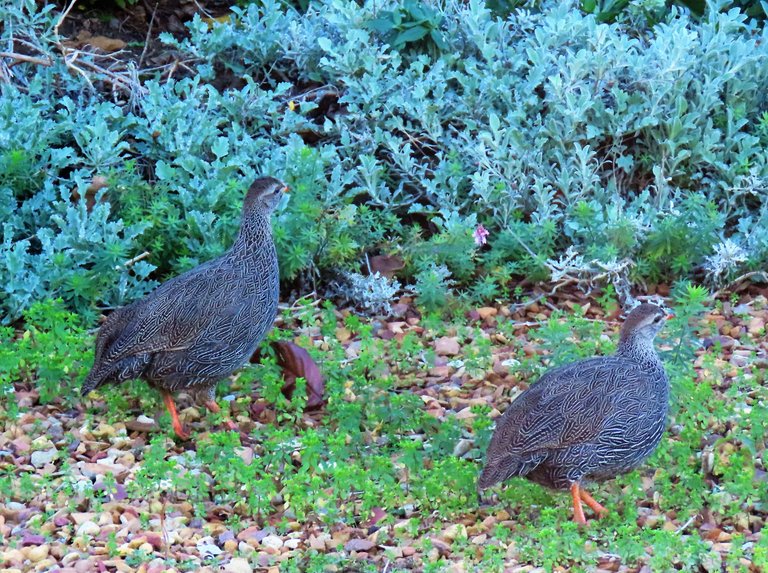 A family of Guinea fowls was also hanging around (Numida meleagris)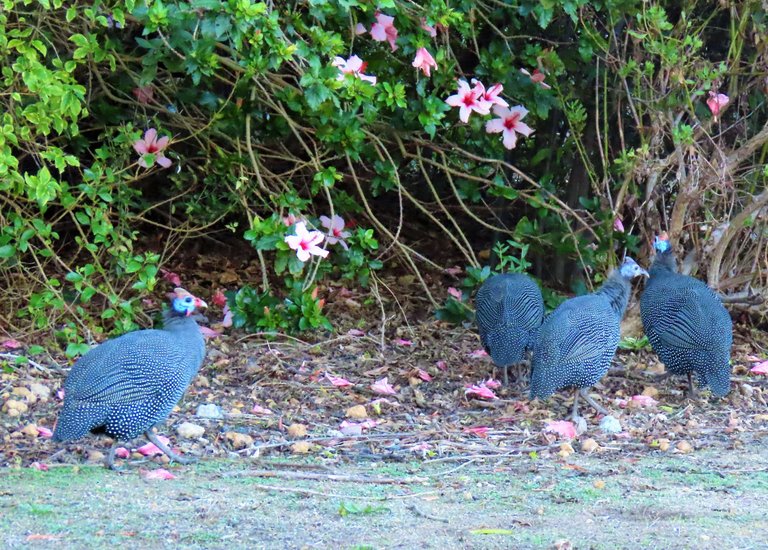 An African Ibis came flying over (Threskiornis aethiopicus).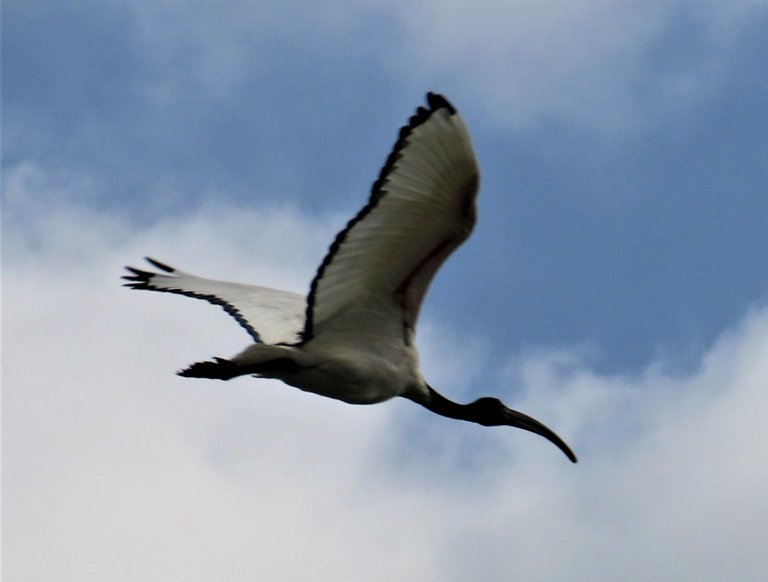 This guy preening is an African Darter (Anhinga rufa).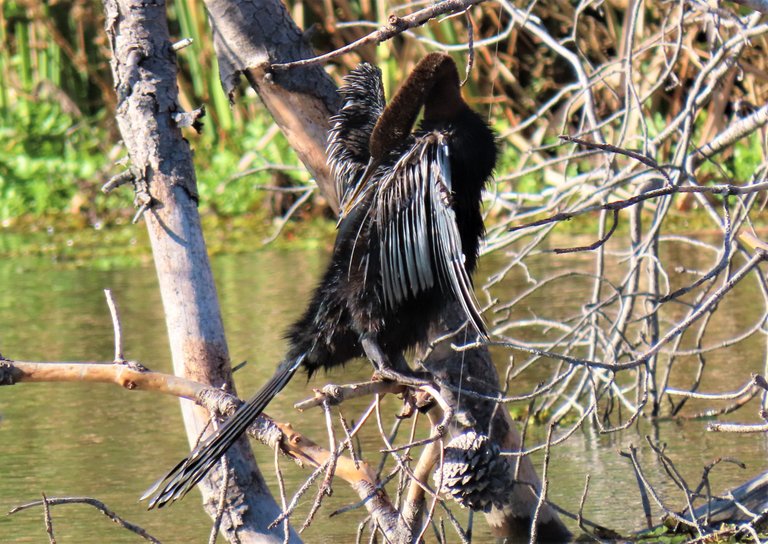 And finally I have this lovely little Half-collared Kingfisher (Alcedo semitorquata)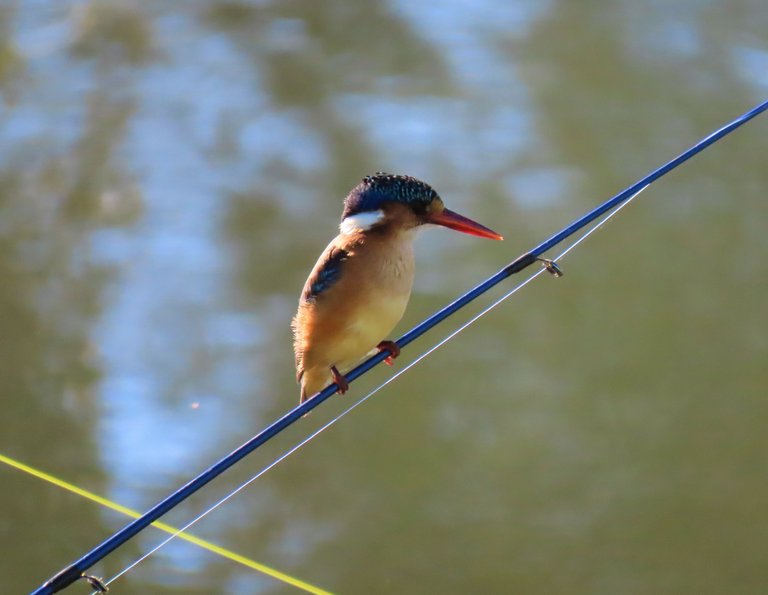 This is the dam where I found the treasure of birds.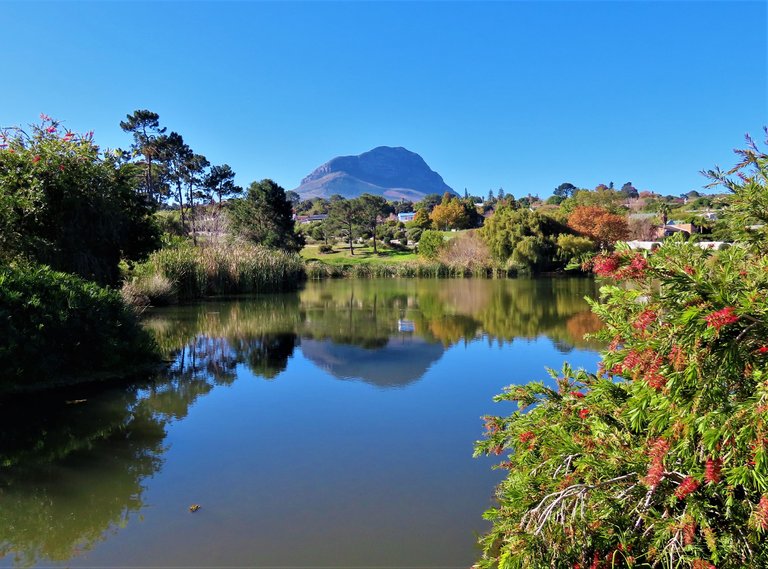 It was a great adventure to visit this dam and I am sure that I will get many other birds here in the future. The trick is to visit at different times as quite often the morning birds and the afternoon birds are different. There might even be raptor birds in the high trees at times due to all of the birds here.
I would love to stay in a house that overlooks this dam, but the homes here are way too expensive for us and so we will simply continue to visit the dam occasionally.
That's just the way things are in our lives and we are happy.
Note: All bird specie names taken from my book: Birds of Southern Africa.
And That's All Friends.
Photos by Zac Smith-All Rights Reserved.
Camera: Canon Powershot SX70HS Bridge camera.
Thank you kindly for supporting a post on behalf of @papilloncharity
---
---