Some more Spring Season views.
Birds, bees, and even insects are enjoying the new and warm sunshiny days. Spring is also a mating time for some, and I will show you a variety of lovely photos in this post.

The one above is a Red-faced Mousebird (Urocolius indicus) picking berries in Syringa tree. Wonderful to take a walk in nature and to see all the treasures. Like I said above, I will show you some random pictures that I took on this outing. We have had a torrid, cold, and wet winter, so I am sure that you can understand the critters delight with the warmer weather.
Beautiful all around, and so much to see.
Let's have a look.
A couple of Stable flies were resting on a leaf. But I have to say, that they have a strange bedtime manner :)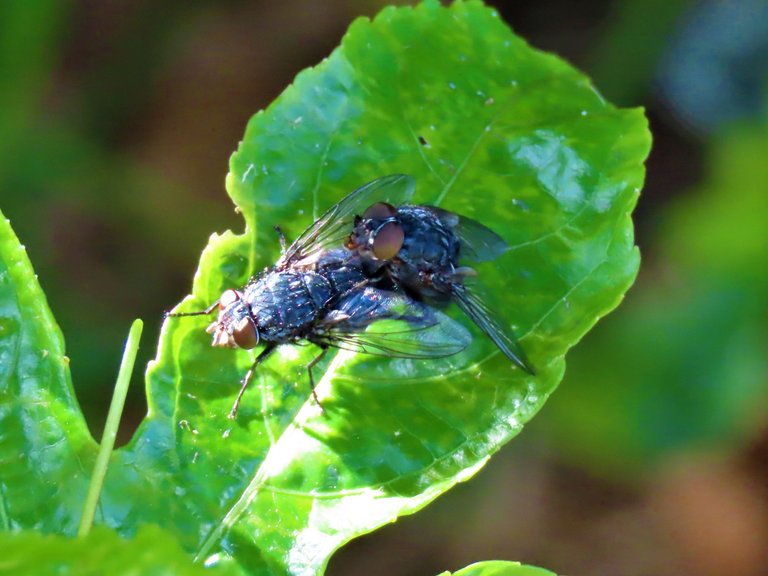 Take a guess where this flying bug will land?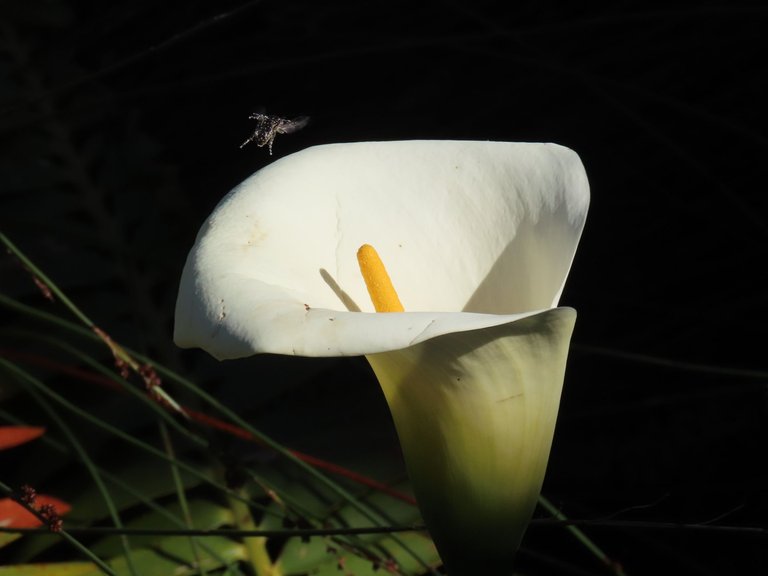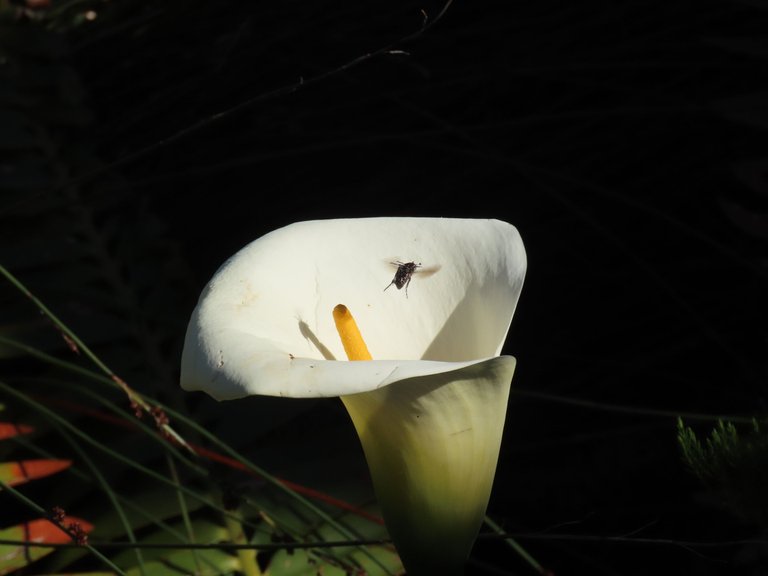 Yeah, right on that center yellow heli-pad.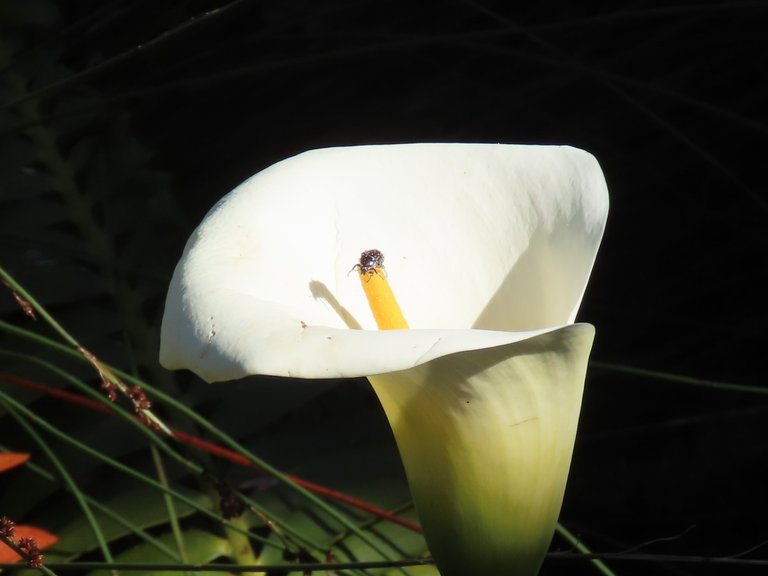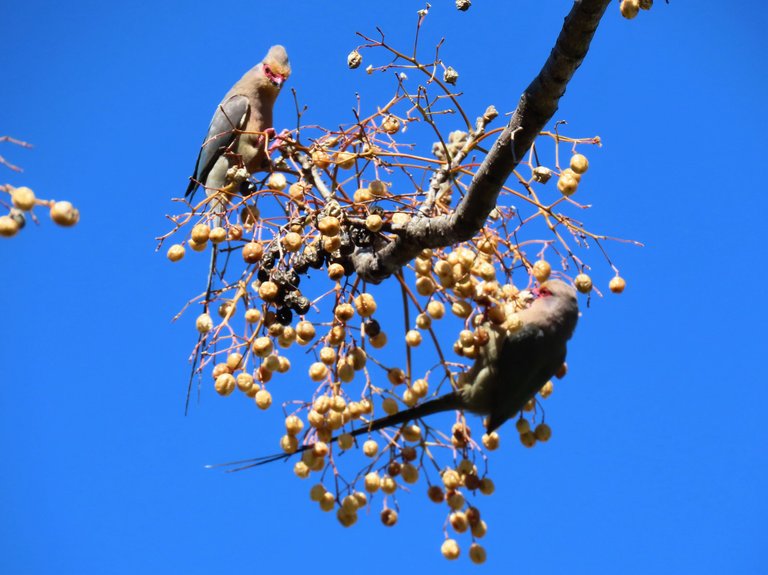 The bees also love the nectar of the paradise flowers.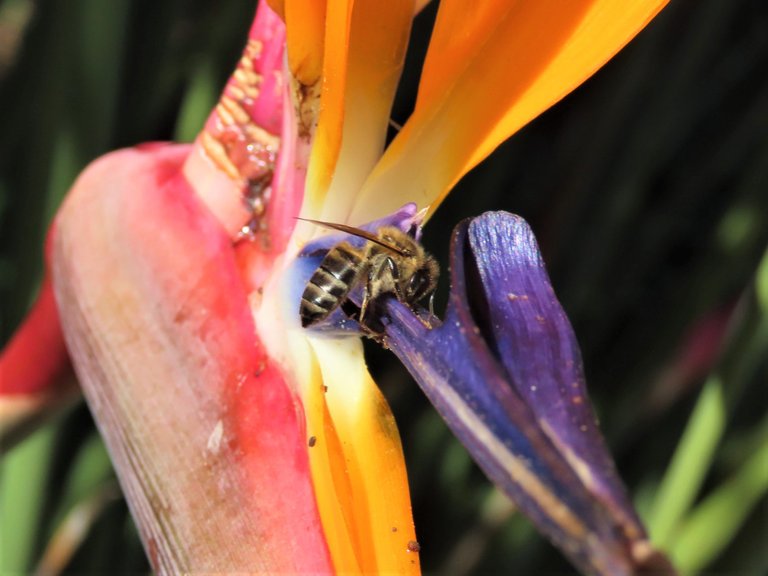 Now, let me show you how the sun changes the colors of this Malachite Sunbird. Below are 3 photos of the same bird. Lovely dark colors below.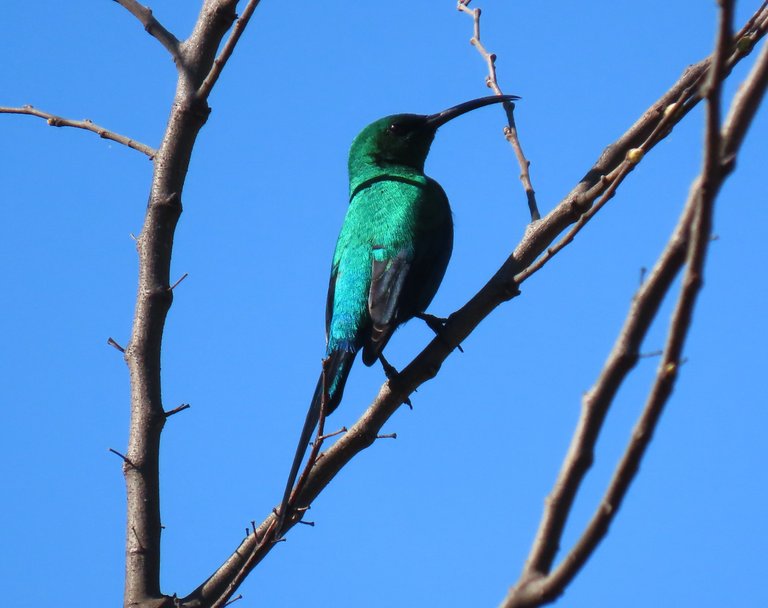 And here it is more of a leafy green color.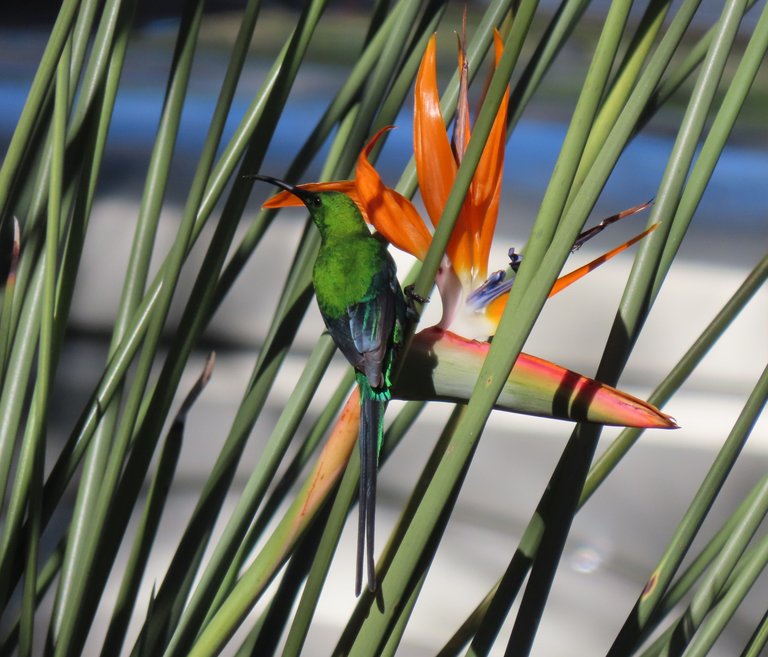 And the sun lit him up here in the bright green colors that we see most of the times.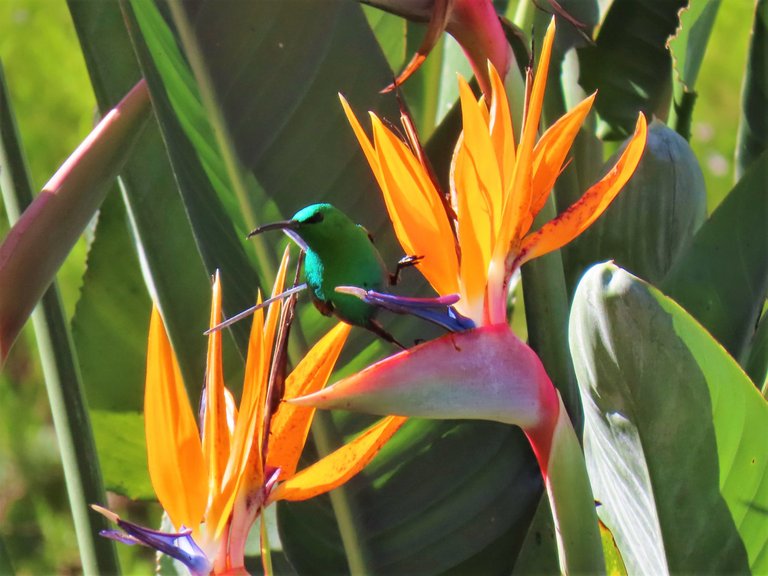 And finally to end the post with a mousebird couple.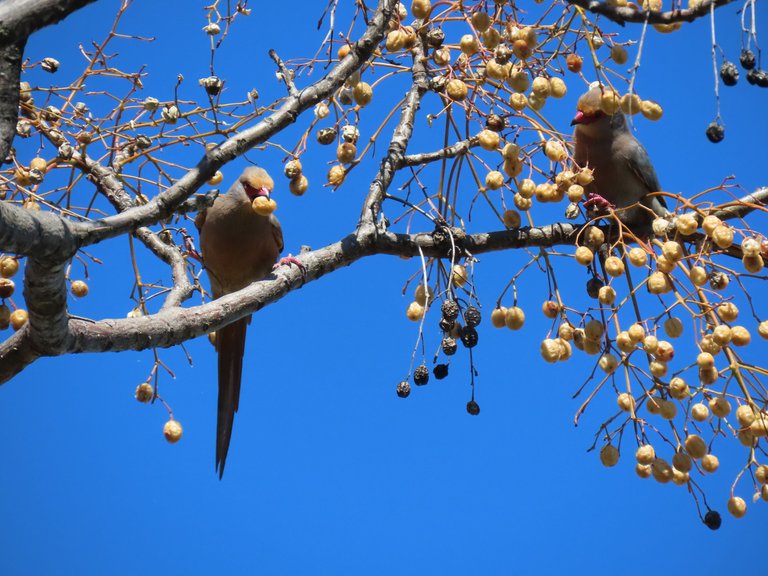 We are now, at what they call level 6 power cuts, and that means 3 power cuts per day. People are very angry because of all the false promises that the situation will be improved, but instead the situation is constantly deteriorating. Our economy is shattered and we have one of the highest unemployment figures in the world. Everything comes to a standstill during the power cuts, and even though we are used to it by now after so many years it is just a never ending struggle.
But let me not rant and rave as it just makes us to flee into nature more often in order to protect our sanity.
I hope you have enjoyed the pictures of our outing.
Photos by Zac Smith-All Rights Reserved.
Camera: Canon Powershot SX70HS Bridge camera.
Thank you kindly for supporting this post.
---
---