Switching colors in the sun.
Once he was metallic green and then he was metallic blue.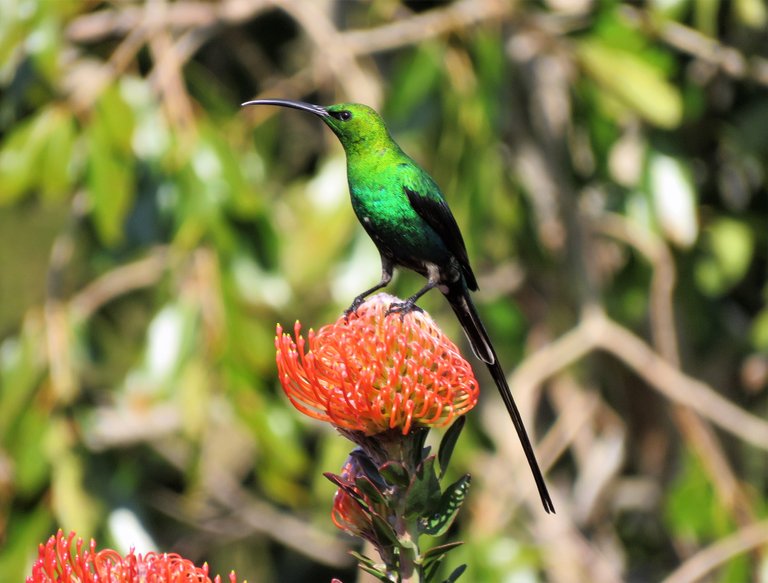 It is amazing to see how the Malachite's colors can change in the sunlight.
I have two stories in here for you today.
I will also show you a nesting Pied Crow at the end of this post, but first I want to show you some amazing color changes.
We went to a local wine farm to get the shots, as they have neat banks of different kinds of Protea flowers there. The Malachites and other nectar feeding birds love the Protea flowers and with a sharp eye one can get them on camera.
Right, here he took off and let's see where he went.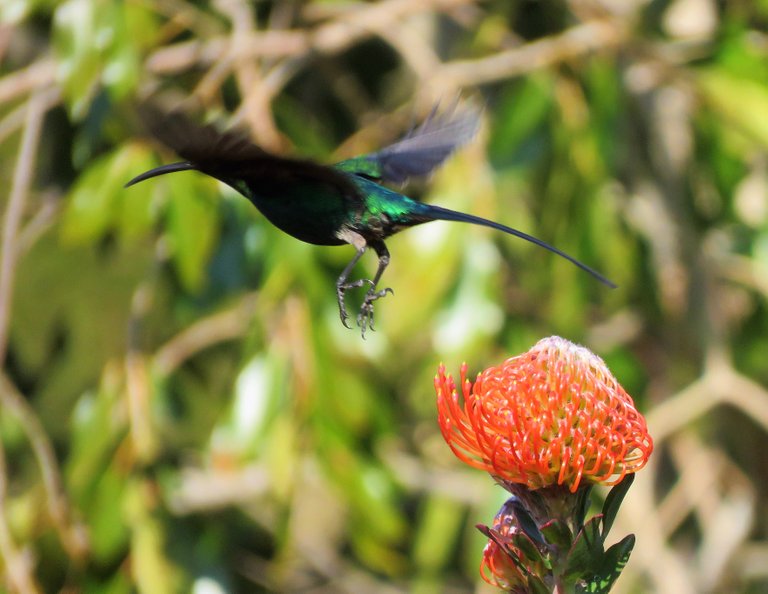 Oh yes, I sort of knew where he would land in a dry tree near some ponds, but look at his metallic blue colors now. This is the same bird.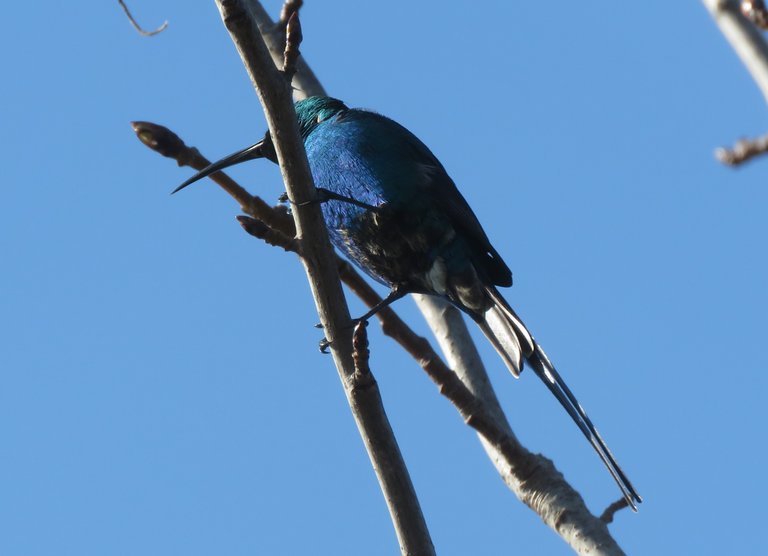 This is the sun's effect on his green colors.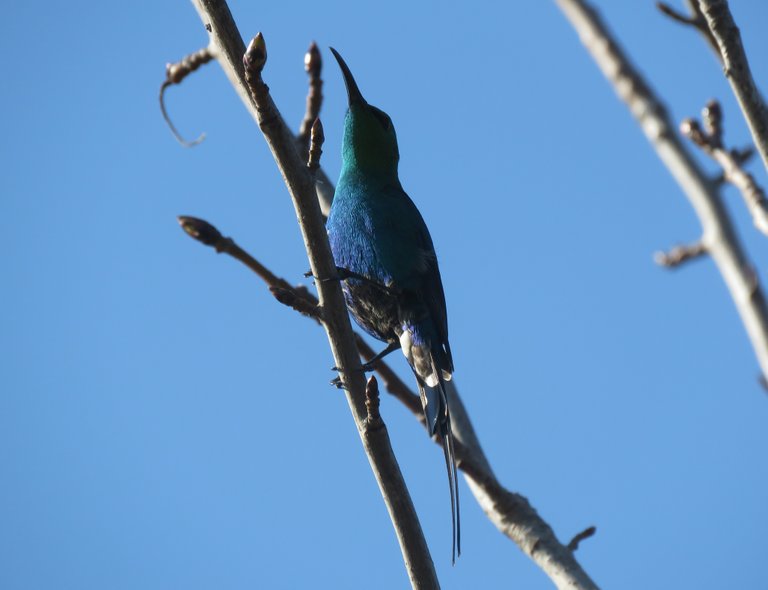 Now for some nesting Pied crows in a high palm.
Too late I spotted the crow coming in with a large twig in it's beak.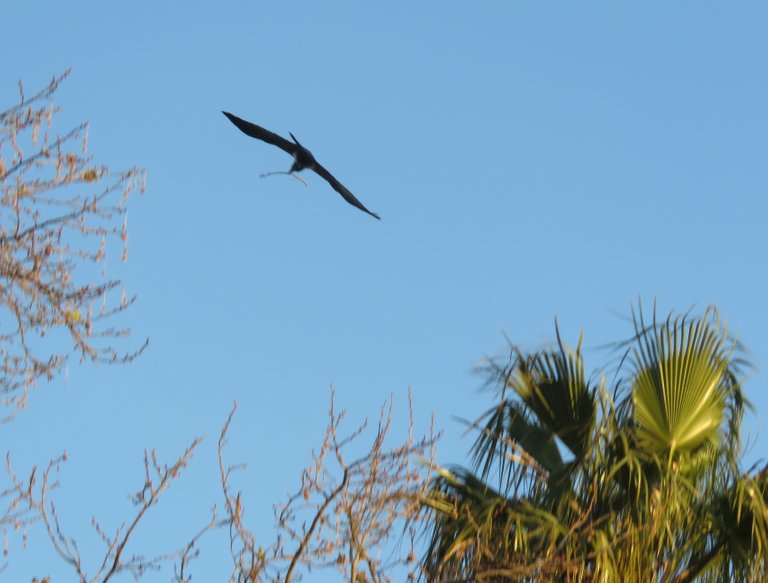 Dropped the twig on the nest where the partner was no doubt busy building the nest, but too high for me to see.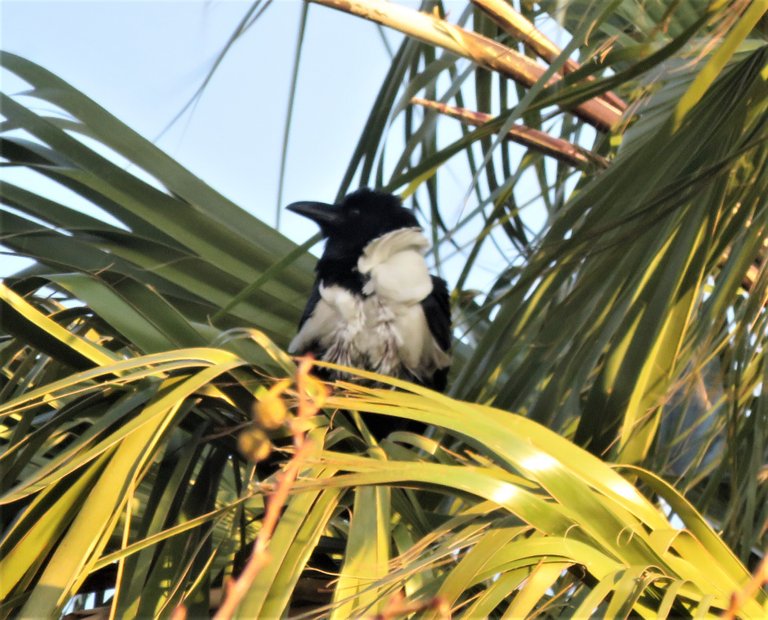 And this is where the crow breaks the twigs off in a tree, as you can see his sharp beak acting like a pair of clippers.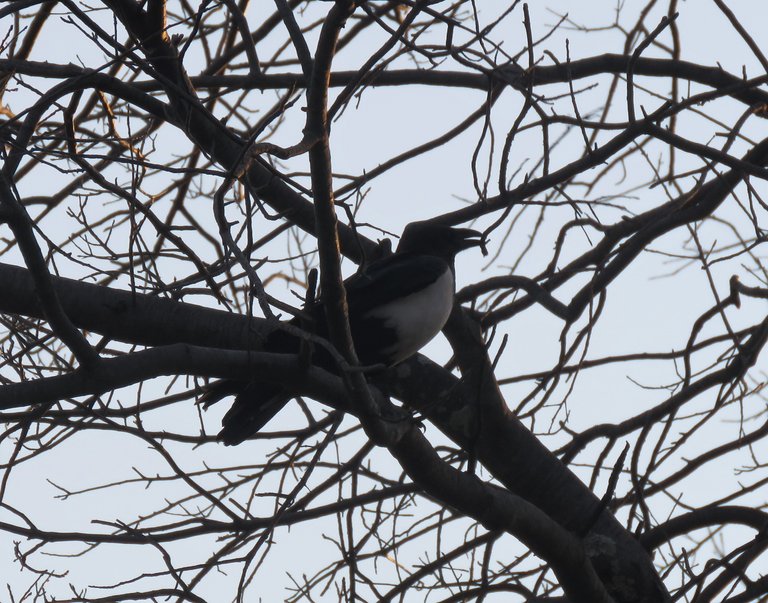 So soon we will also have a new young crow around here and I hope that the youngster will not land during a storm on our roof again. If you remember, we saved a young crow 2 years and we kept him overnight inside out rescue cage inside the house.
This was the wet young crow that I picked up 2 years ago and although he was very cheeky, he would have died if he stayed out there overnight.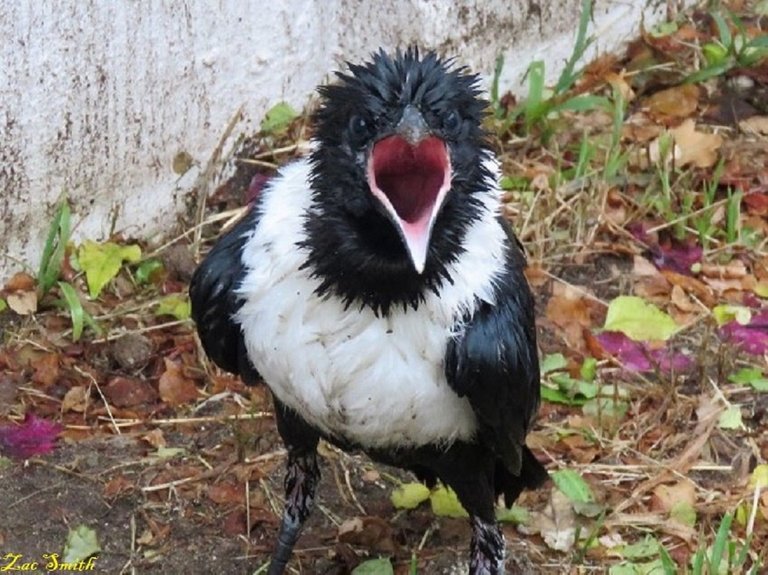 Oh yes, he had much to say, telling me that he doesn't know how to swim and how do I expect him to get back on the roof again.
I didn't listen to his complaints and instead bundled him up in a blanket and put him into our rescue cage.
After a bit of persuasion the next morning he took off to go and complain to his mom about the food that we gave him to eat.
And That's All Friends.
Photos by Zac Smith-All Rights Reserved
Camera: Canon Powershot SX60HS Bridge camera.
We hope that you enjoyed the two stories and the pictures.
Thank you kindly for supporting a post by @papilloncharity
---
---