The Dwarf Geckos love it here.
Small little things and some other beauties in here today.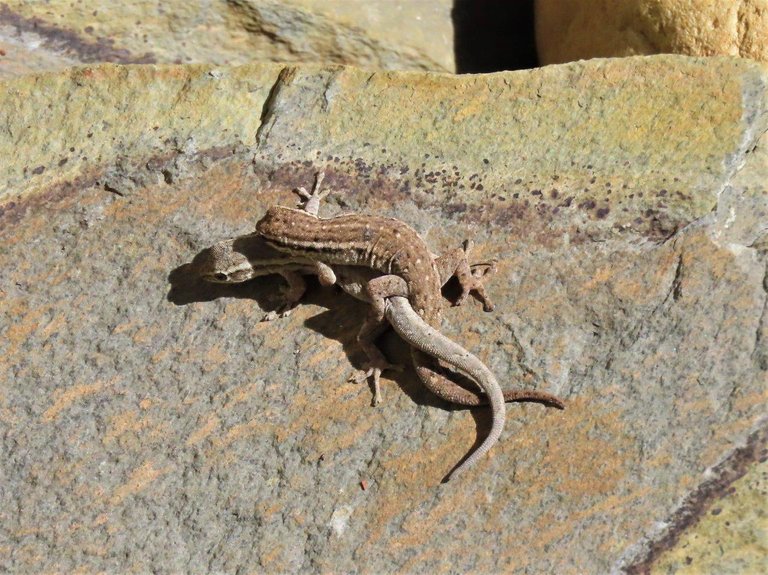 They are 50mm in adult size and they love it here in our rock garden. The one has a flat wheel and the other one is pumping it up :)
I hope that everyone will have a great relaxing Sunday and let me show you some of our local "wildlife" here. I have the geckos for you and then also a tiny butterfly and of course a very busy bee also on a small flower.
We are as usual dodging between the power cuts, but that doesn't prevent me from doing a post on Hive, as I squeeze it in somewhere every day.
So come and have a look at what I got.
Cape Dwarf Geckos and their first Latin name means "flexible fingers" (Lygodactylus capensis).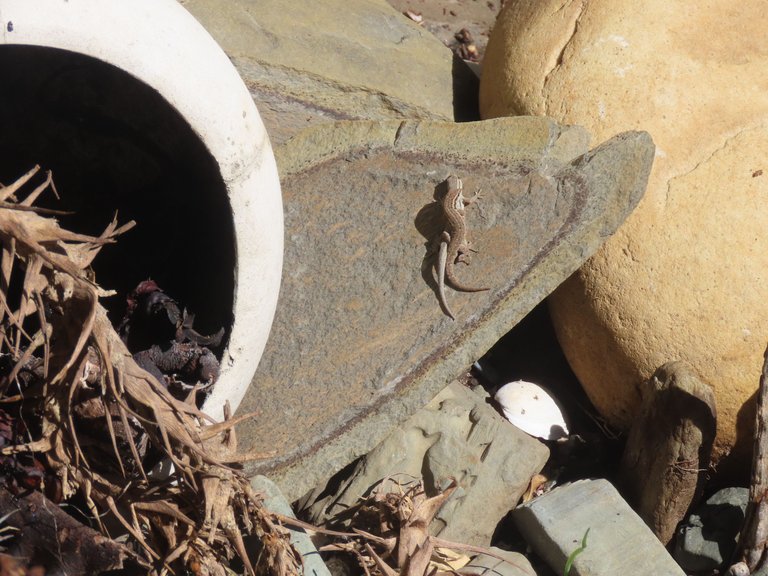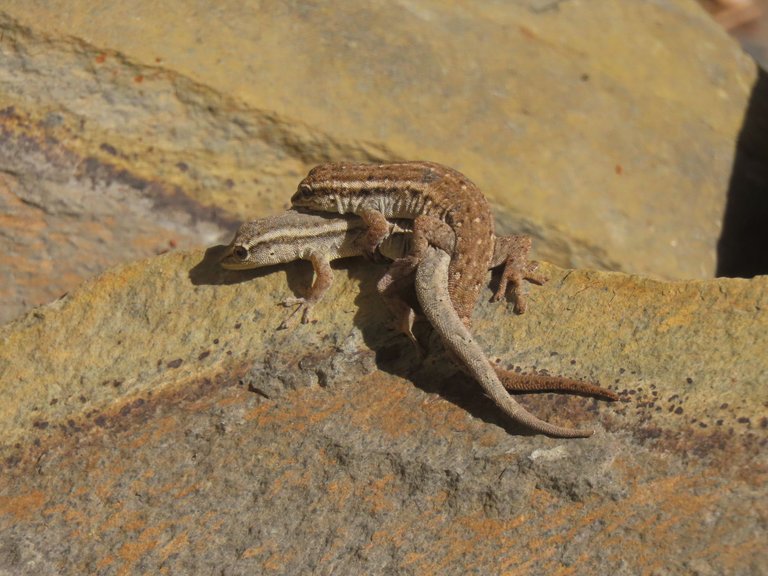 Here below we have a small what I call a brownie golden butterfly.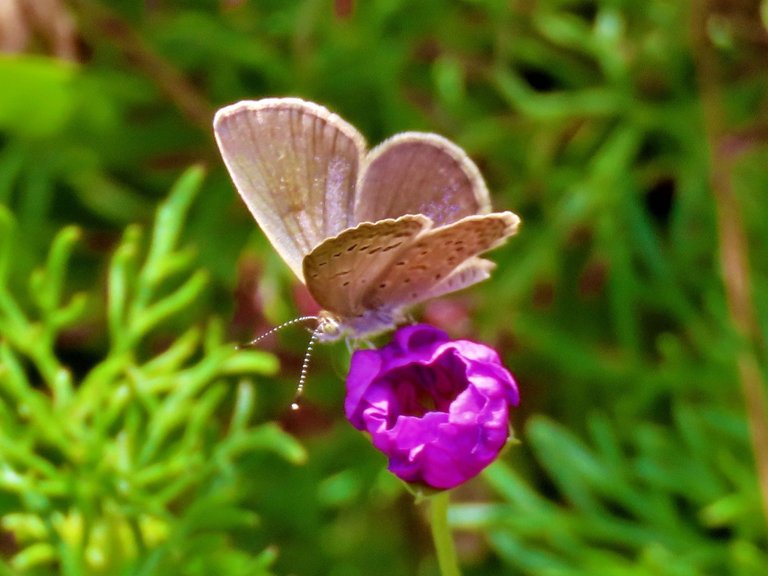 This bee was a very busy fellow, just as busy as I am to get a post into hive every day :)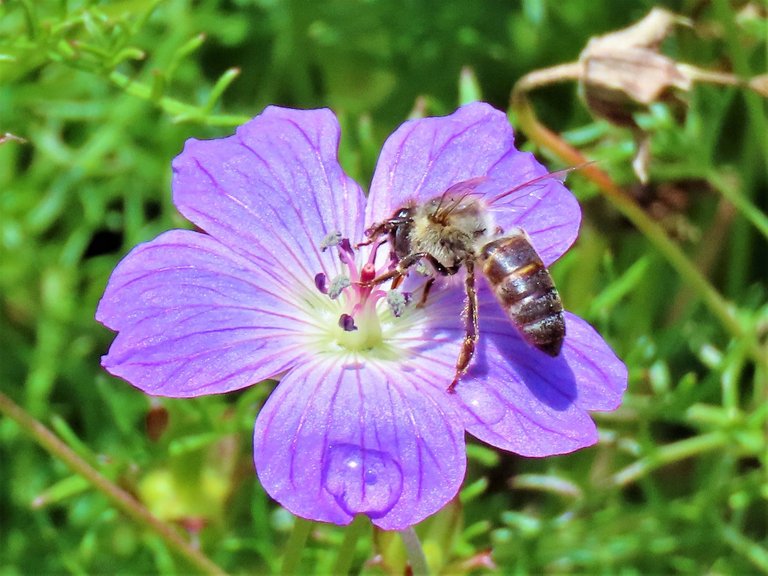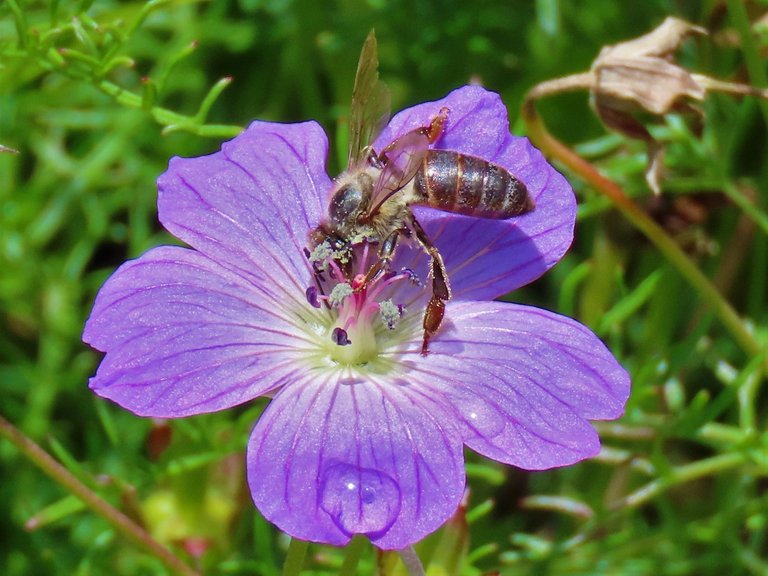 Eventually the bee was covered in pollen that he will obviously spread to other flowers.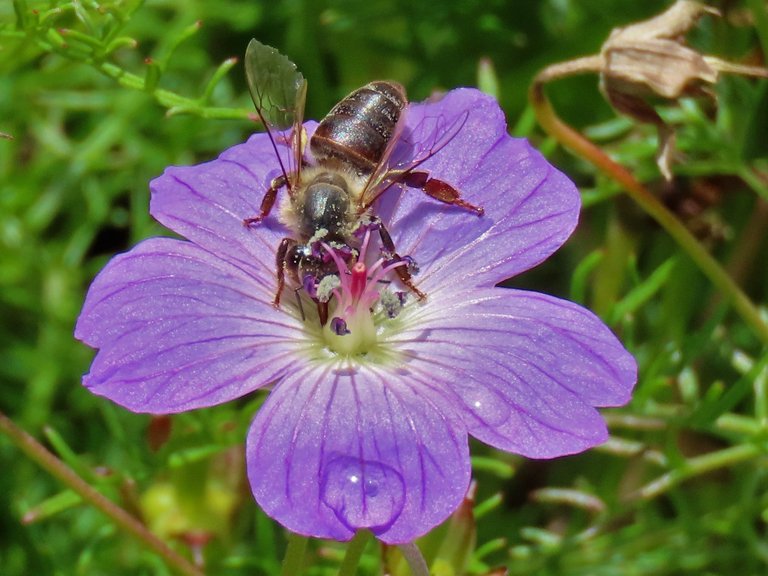 And finally some Sunday beauties. I don't know what they are called, but I will give them a Latin name, (Salmonyorangy yellowsilocious) :)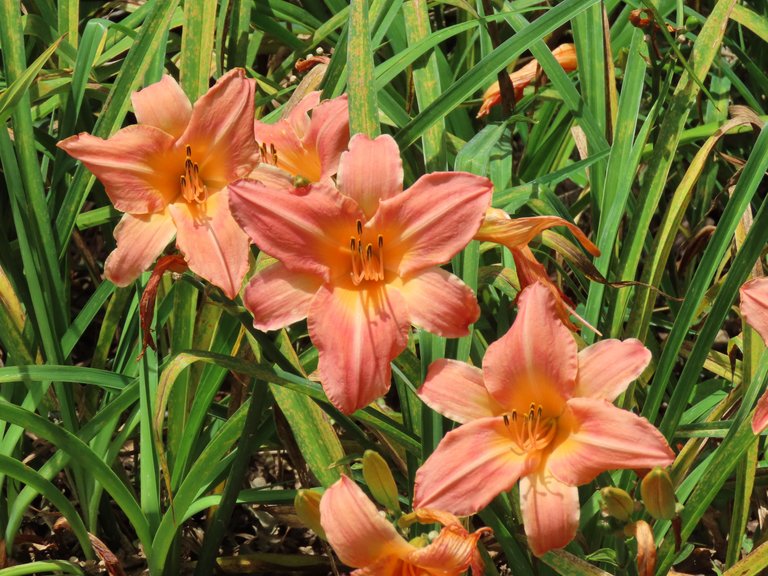 Humor makes the world go around in my life and it is the greatest defense against the stones that life flings at us from time to time. One day things are good and the next day we feel that we can catch some snakes, as unexpected troubles threaten to upturn our apple cart. But such is life and as nature shows us, life is beautiful. Now mix the beauty in life with a touch of humor and things become bearable. Especially if we can learn to laugh at ourselves.
So my wishes are for everyone to have a peaceful and a relaxing Sunday in order to charge our batteries for the new week.
Ho hum dee dum and on we go.
And That's All Friends.
Photos by Zac Smith-All Rights Reserved.
Camera: Canon Powershot SX70HS Bridge camera.
Thank you kindly for supporting a post on behalf of @papilloncharity
---
---