The Hibiscus (Rose of Sharon) story.

Did you know that this flower, the Hibiscus, appears all over the world.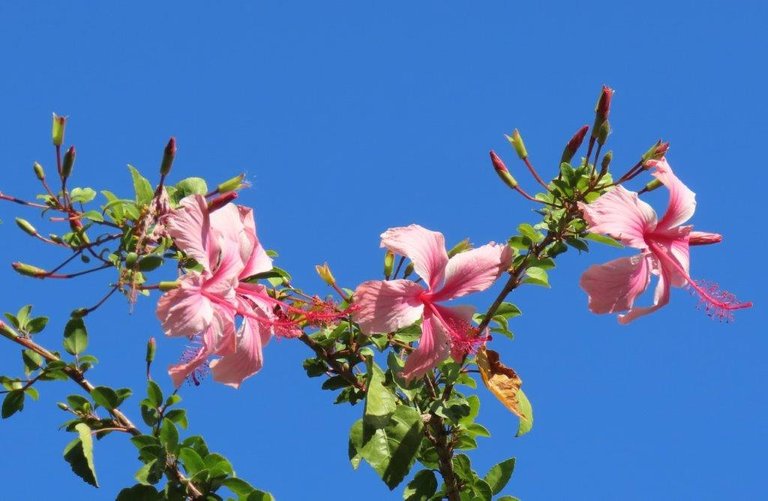 I Googled the Hibiscus flower and it makes for some interesting reading.
Greetings and I will also show you one strange Hibiscus flower that appears in our garden. It is called a Double Hibiscus.
Hibiscus is a genus of flowering plants in the mallow family, Malvaceae. The genus is quite large, comprising several hundred species that are native to warm temperate, subtropical and tropical regions throughout the world. Source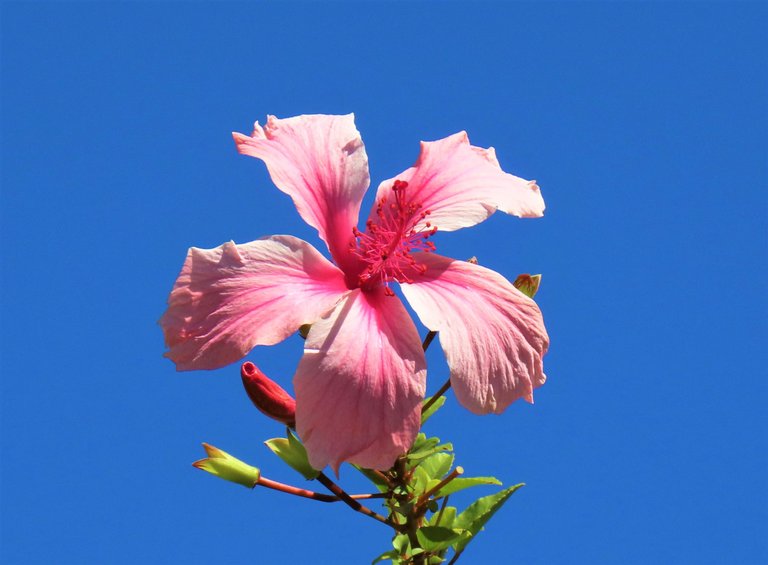 Here below is the special one in our garden, a Double Hibiscus.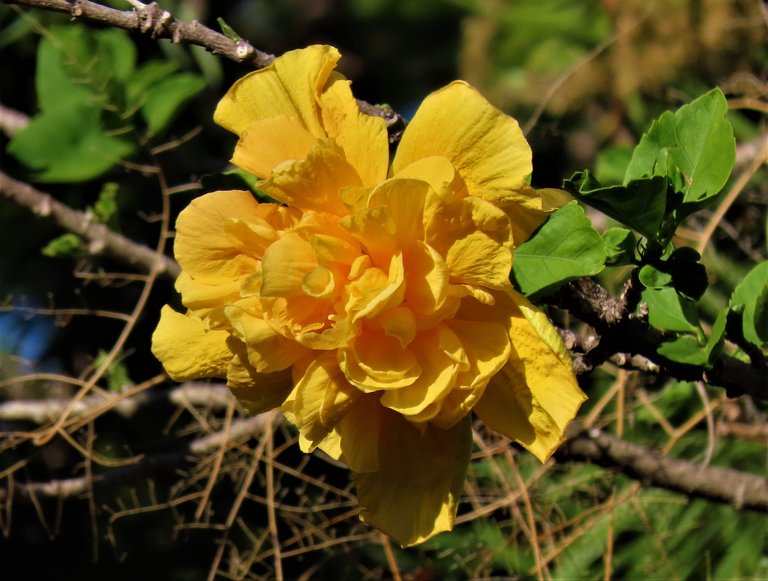 Now what would a garden be without some squirrels?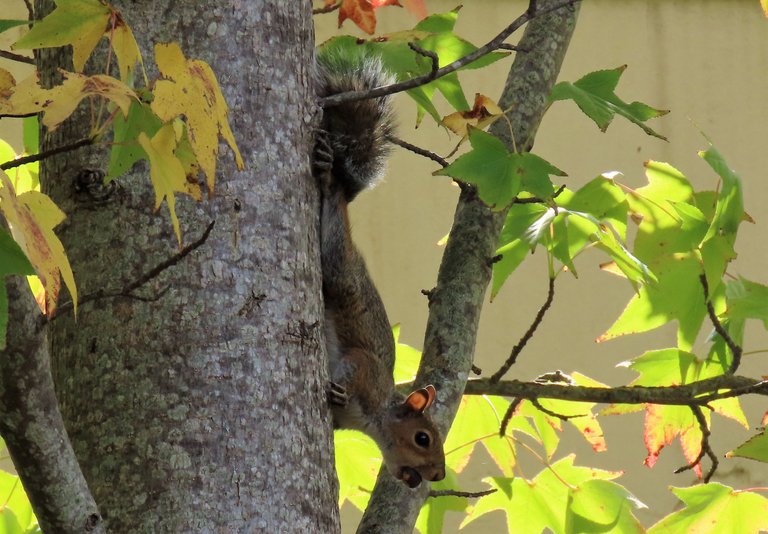 Some more interesting hibiscus information;
The genus includes both annual and perennial herbaceous plants, as well as woody shrubs and small trees. The generic name is derived from the Greek name ἰβίσκος (ibískos) which Pedanius Dioscorides gave to Althaea officinalis (c. 40–90 AD).
Several species are widely cultivated as ornamental plants, notably Hibiscus syriacus and Hibiscus rosa-sinensis.
A tea made from hibiscus flowers is known by many names around the world and is served both hot and cold. The beverage is known for its red colour, tart flavour, and vitamin C content.
Source
This is the normal yellow hibiscus and it is the state flower of Mexico.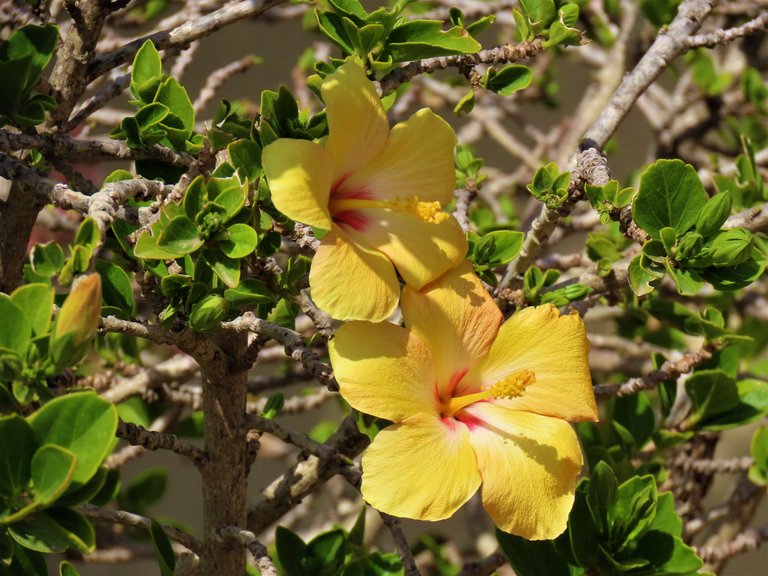 And finally this little squirrel lady said thank you for reading this post.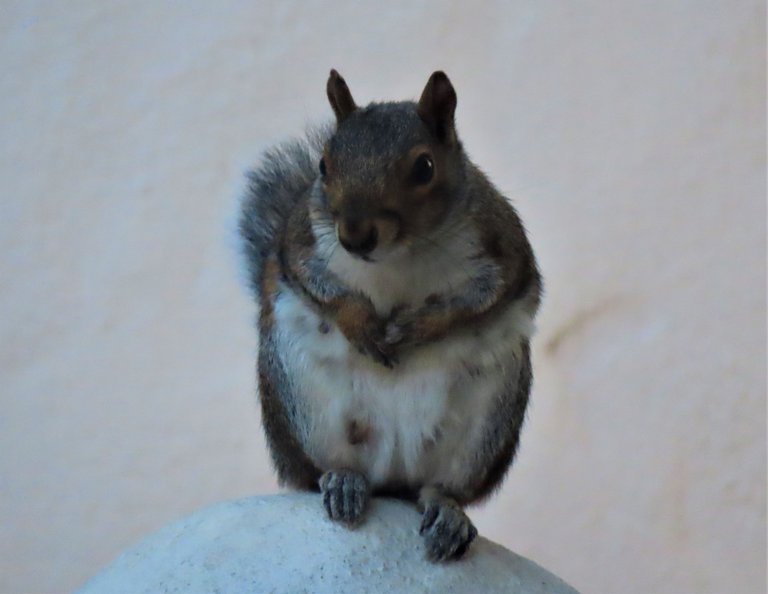 So here you have it and just to show you some interesting facts about the hibiscus flowers that we love. We have not yet made tea yet from the flowers, but will endeavor to make some soon. I mean my wife would make the tea, as if I tried we would both end up in hospital :)
The flowers appear in all colors and I have a lot of the colors, but they are hiding away somewhere in my files. I hope that you also like the flowers.
And That's All Friends.
Photos by Zac Smith-All Rights Reserved.
Camera: Canon Powershot SX70HS Bridge camera.
Thank you kindly for supporting a post on behalf of @papilloncharity
---
---