The mountains talk to me.
I am sure that the clouds on the mountains had a message for me.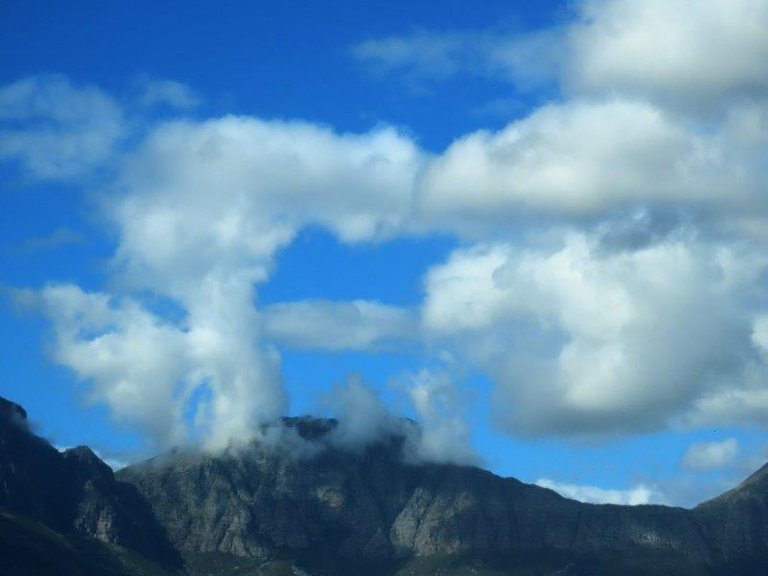 But try as I might, I couldn't figure out what those letters in the clouds meant.
So I decided just to carry on and to show you the beauty of the scenes.
Things are now cooling down here and when I say that I mean that when the days are dropping down to temperatures of 20C, then it's much cooler for us in Africa.
Of course the wind is always hanging around and the clouds are forever trying to avoid them by hiding on the mountain tops.
Come and let the pictures tell you their stories.
A bit further away it looked like some sort of code to me.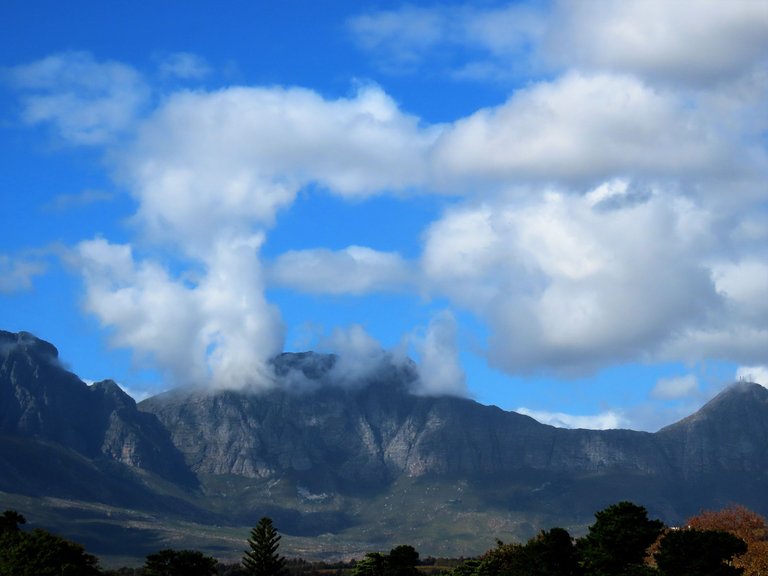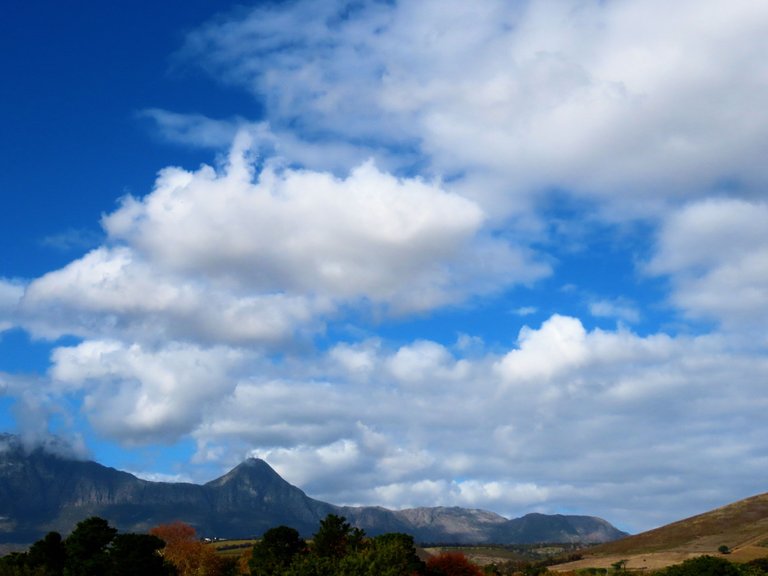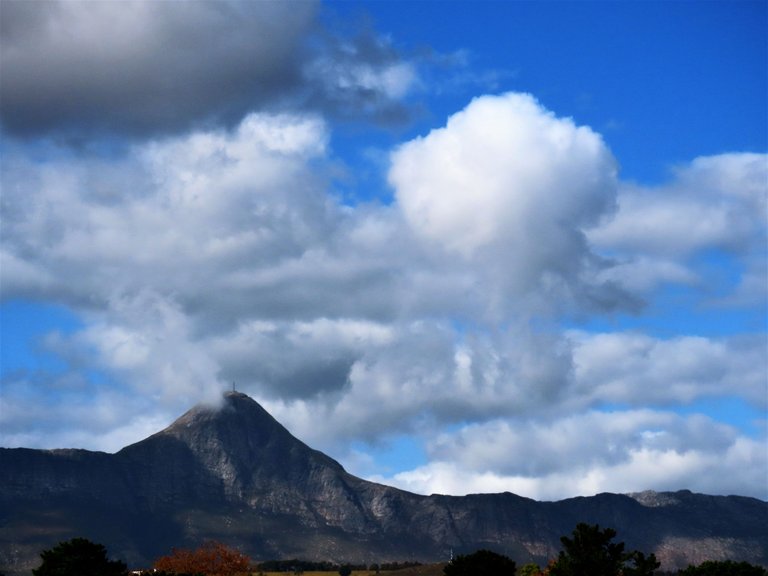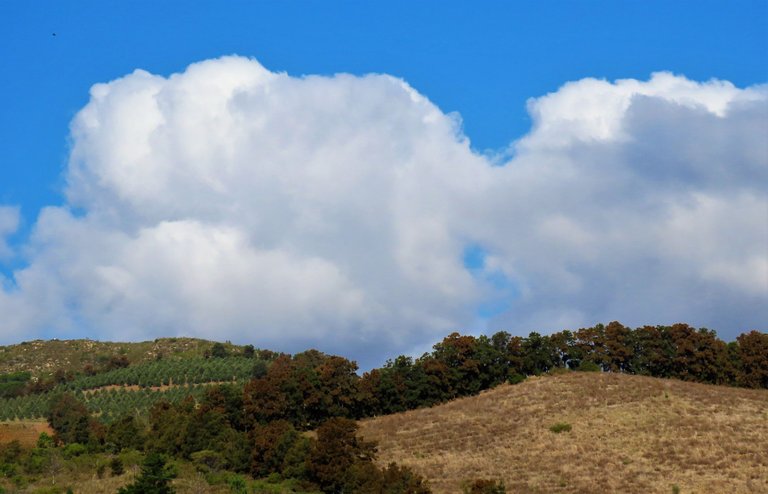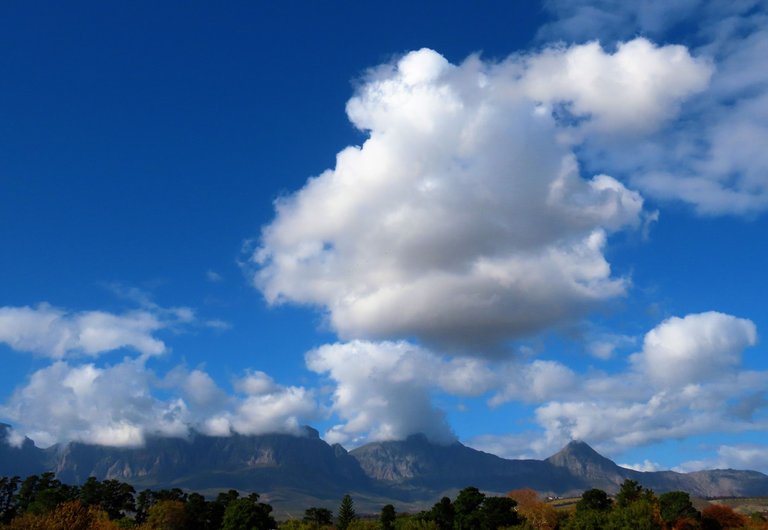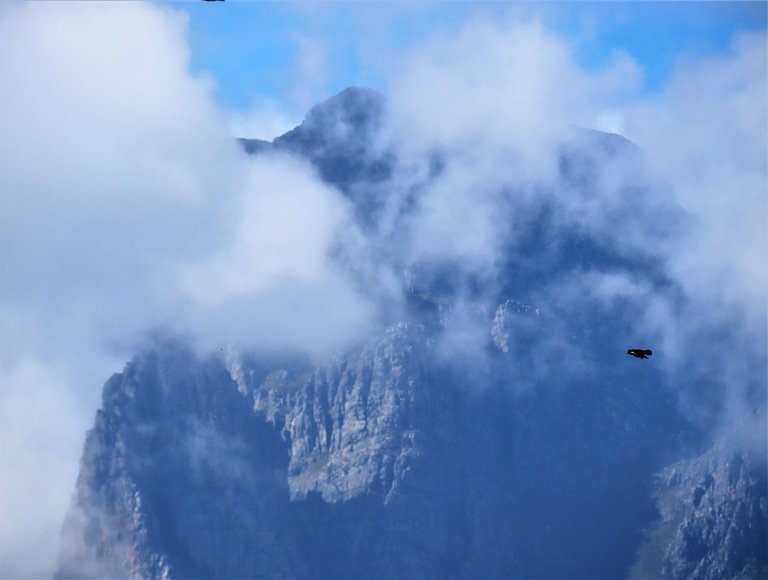 I love to see how the wind plays with the clouds and it is always such a pleasure to be out near the mountains. If only they could talk, as I am sure that they have many secrets to tell me. But there is only that foreboding, strong and stoic silence when I face them.
Yet they are happy to embrace me when I go out there and as the winds stroke my face with a delightful fresh scent, it helps me to think how wonderful it is to be able to visit the mountains.
Many don't have this luxury and it is indeed a luxury that never fails to impose their strengths upon my soul.
Such is life.
And That's All Friends.
Photos by Zac Smith-All Rights Reserved.
Camera: Canon Powershot SX70HS Bridge camera.
Thank you kindly for supporting a post on behalf of @papilloncharity
---
---