Waiting again for the Flamingos to arrive.
We went down to the lake and as I thought, the lake was full of water. Last year at this time it was only about half full and this year a nice surprise is waiting for the flamingos.
This is a Southern Red Bishop (Euplectes orix) in some reeds at the lake.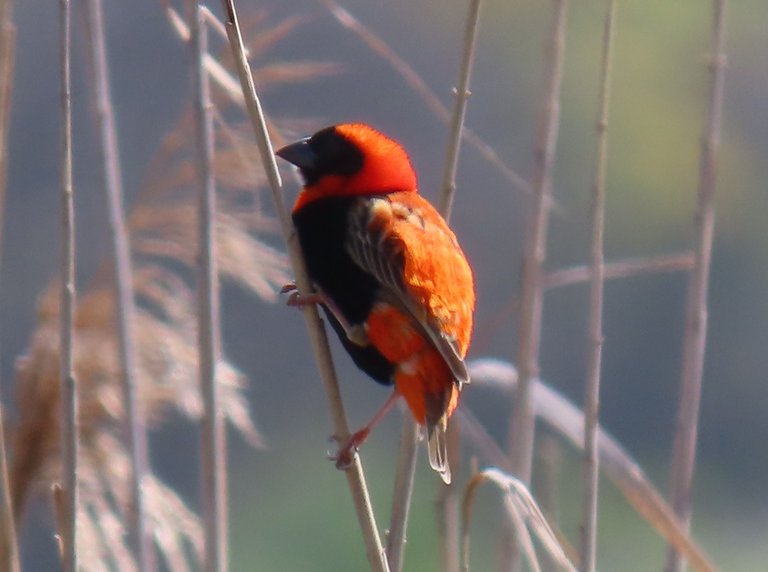 I think that we can expect even more flamingos to arrive this year to add to the hundreds of regulars.
Let me tell you that in early summer this lake comes alive with birdlife and many other species of wildlife. The lake is popular as it is wide open and any predators can be spotted from far away. My challenge this year is to get a whole cloud of flamingos when they fly up in unison from the water. I have seen it once and just imagine what an image hundreds of flamingos in the air must look like.
But for now, let me show you what the lake looks like at this early stage.
Last year this below was all dry clay that we could walk on.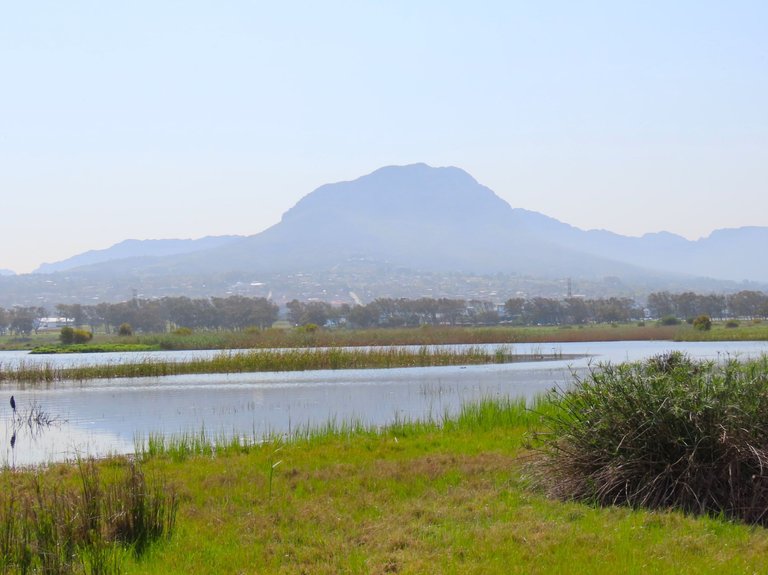 I saw a light beam on the water originating from the reflection on the opposite hill.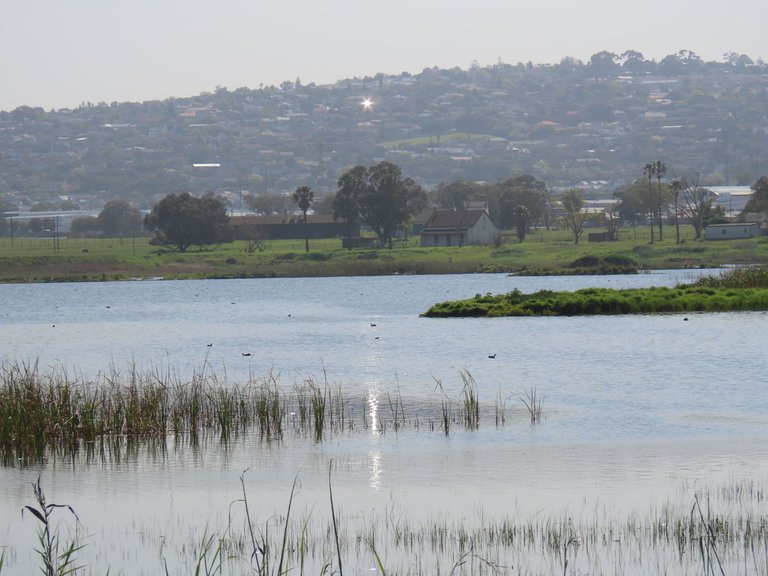 So, I waited to get a bird swimming onto the light beam.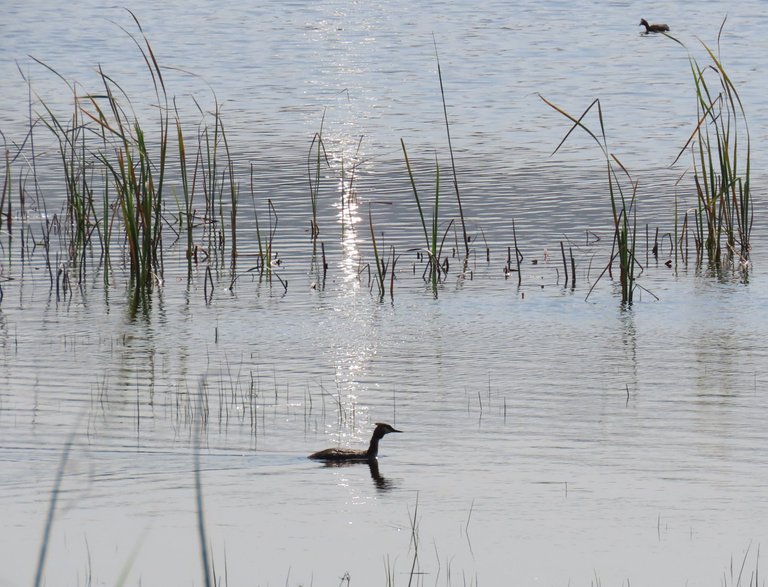 Now what is this noisy little one below?
A new bird that I got and I will show it to you in another post.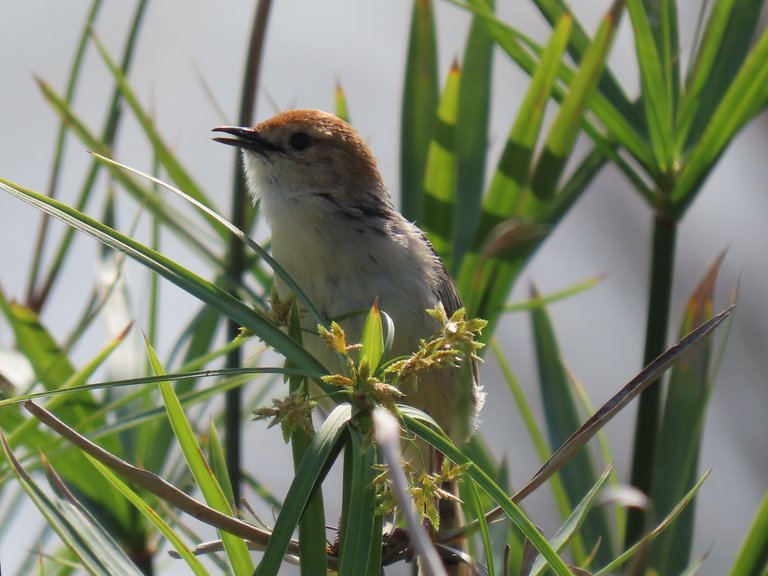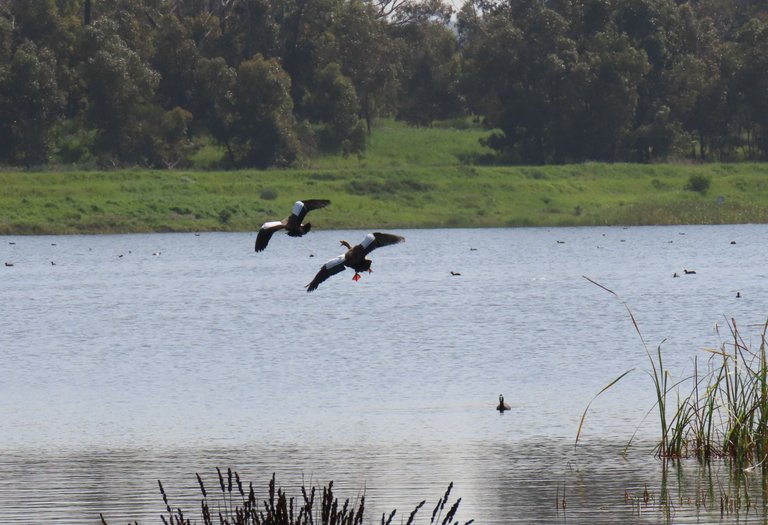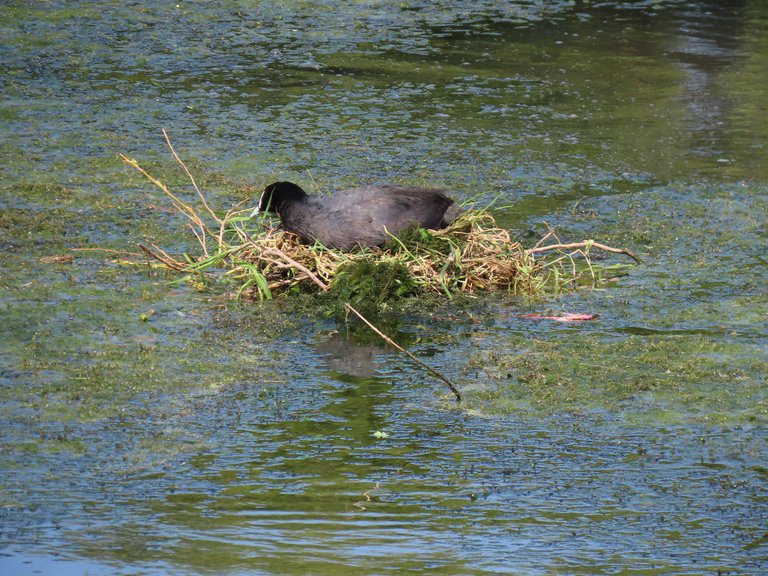 My wife picked up the body of a little Cape Dwarf Chameleon.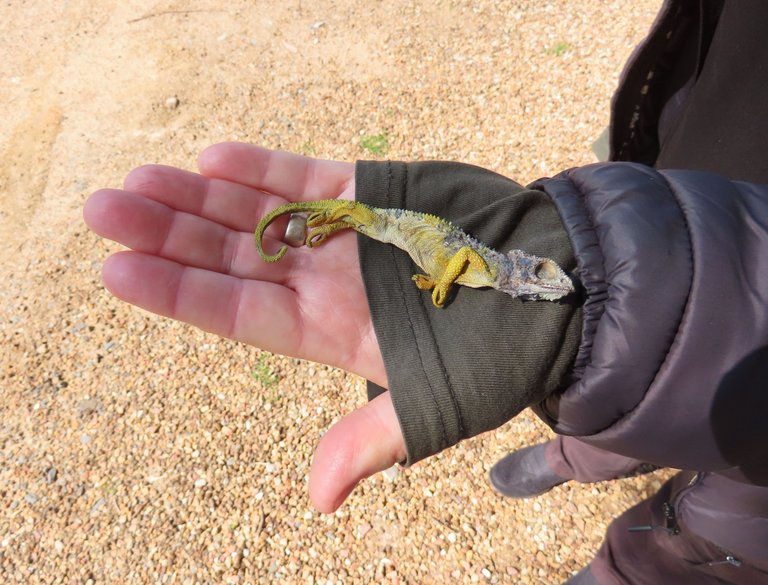 The sun greeted us from behind the top palm tree as we were leaving.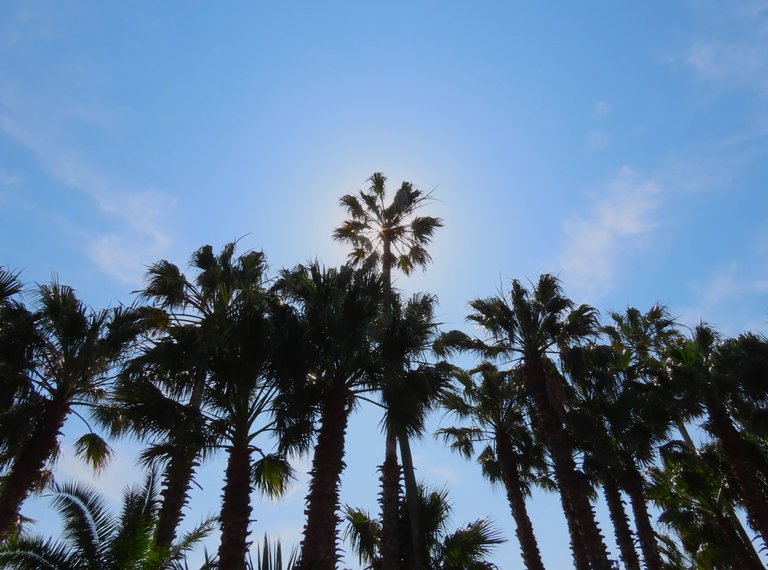 And just a final look at the landscape.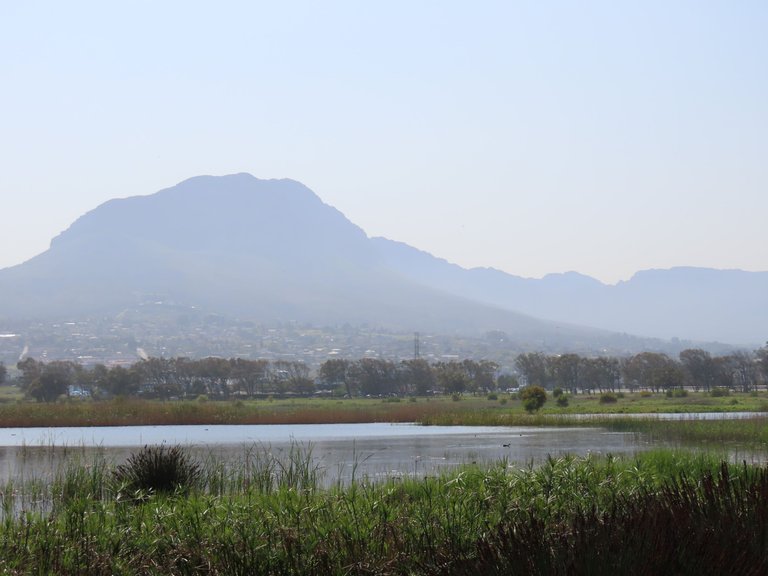 The lake is far too big to get the entire lake on camera from close up, but over time on our walks around the lake, we found life in every section of it. Cattle, horses, reptiles and even wild bucks. So, it's always a pleasure to visit here, but one thing to remember is that during peak summer, this place becomes like a hot oven. One dares not go here without adequate sun protection and big sun hats. But then again, we see some athletes running around the lake in T-shirts and shorts.
The flamingos are like a magnet that draws us to this lake, and I hope to show you great photos when they arrive.
I hope that you have enjoyed the pictures.
And That's All Friends.
Photos by Zac Smith-All Rights Reserved.
Camera: Canon Powershot SX70HS Bridge camera.
Thank you kindly for supporting this post.
---
---