What a surprise.
In fact two surprises on our beach walk and I will show you the first surprise here.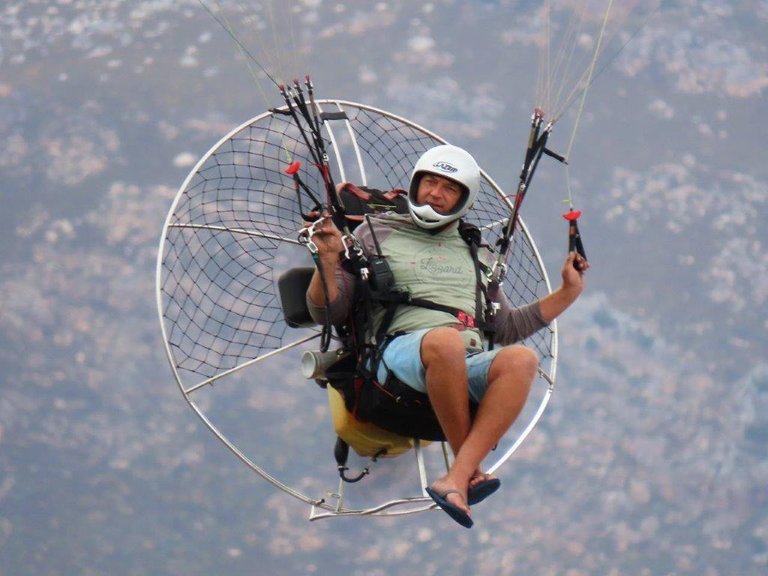 A sudden motor sound and Marian told me to look behind me. This guy came over low right above my head.
Maybe he thought that I had a small camera and he had to come close, so that I could take a photo of him :)
In any case, my camera was loaded and ready, so thankfully I got some great shots of him. He looked totally relaxed and I think that he is a pro at flying this motorized kite/parachute.
Come and watch the action.
In a split second he came over and was on his way again. That looks like a lawnmower motor :)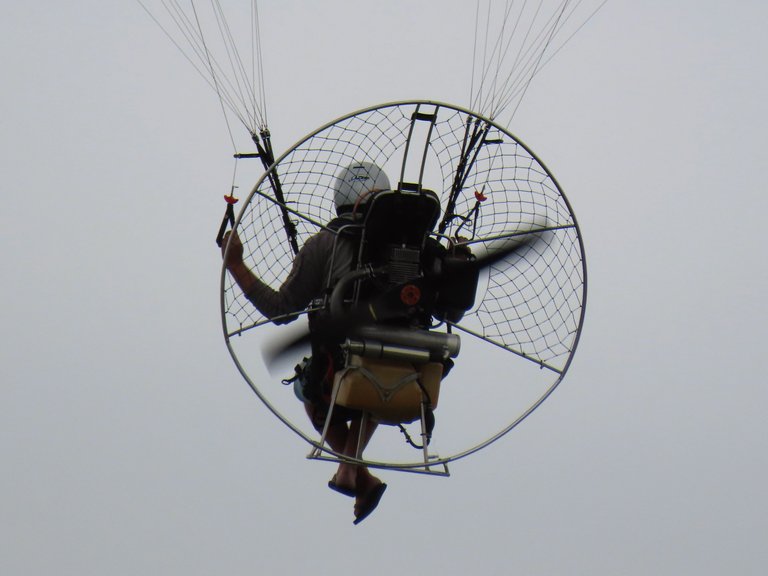 Barry, she screamed, hurry up and go and see if that ugly big bird up there has some food, as I think that's a big fish below the bird's wings:)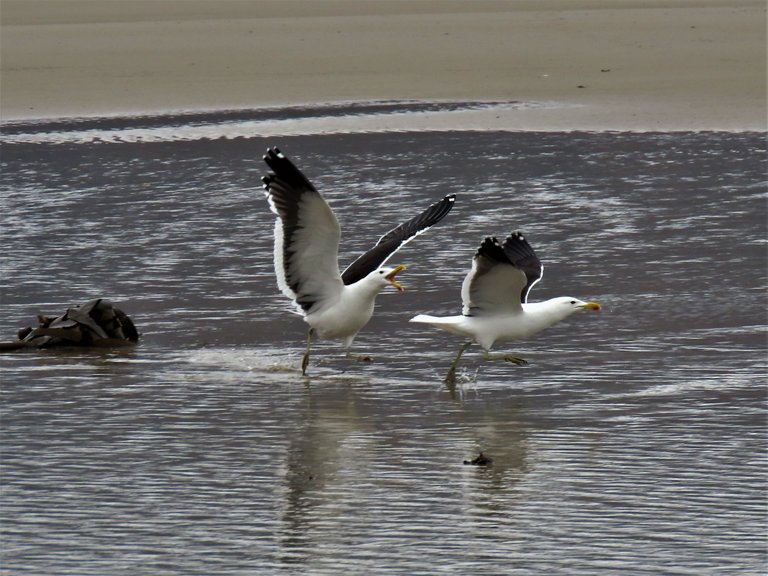 And there at the left, you can see Barry checking out the big fish in the big bird's claws:)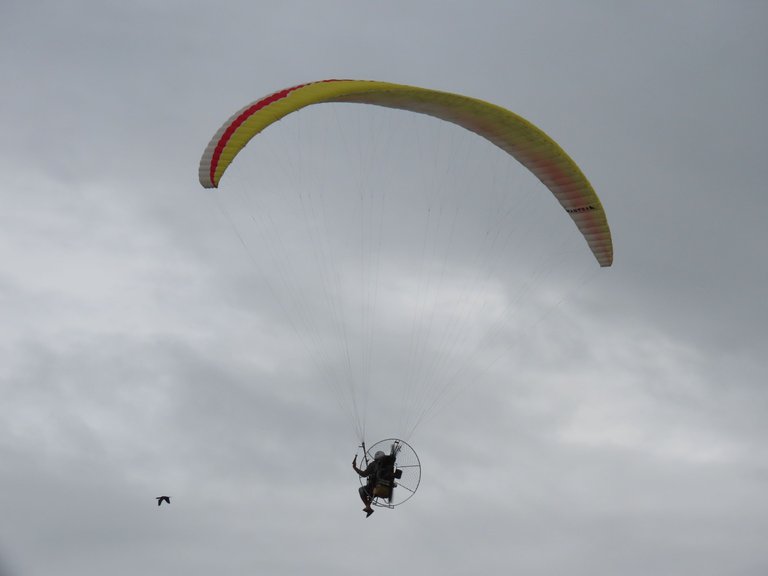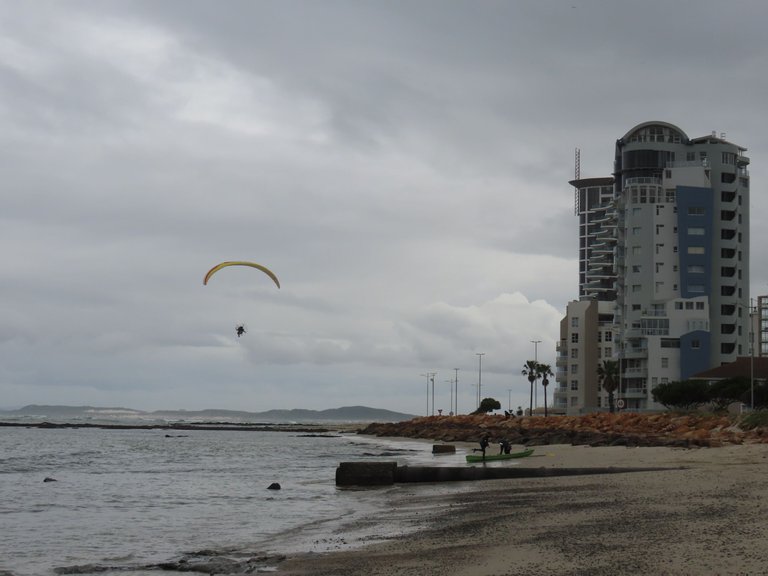 Hold on! The guy turned around and was coming back.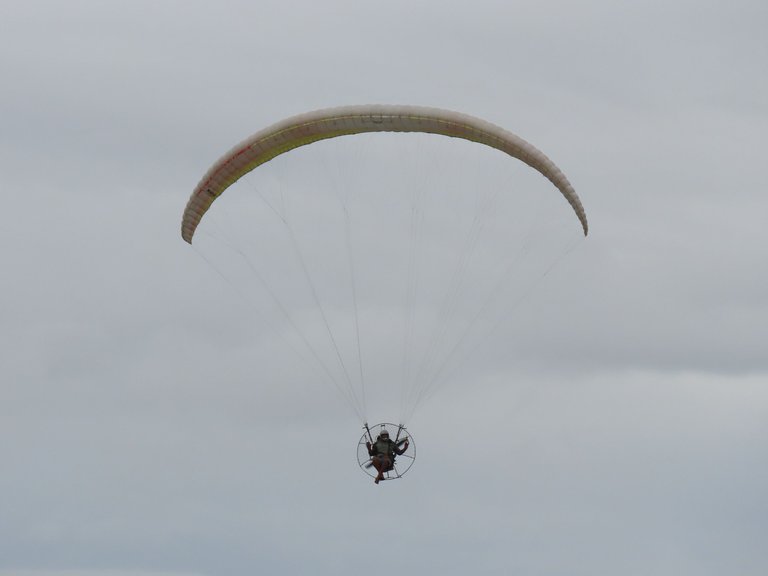 Although he was a distance away, I got him on the zoom.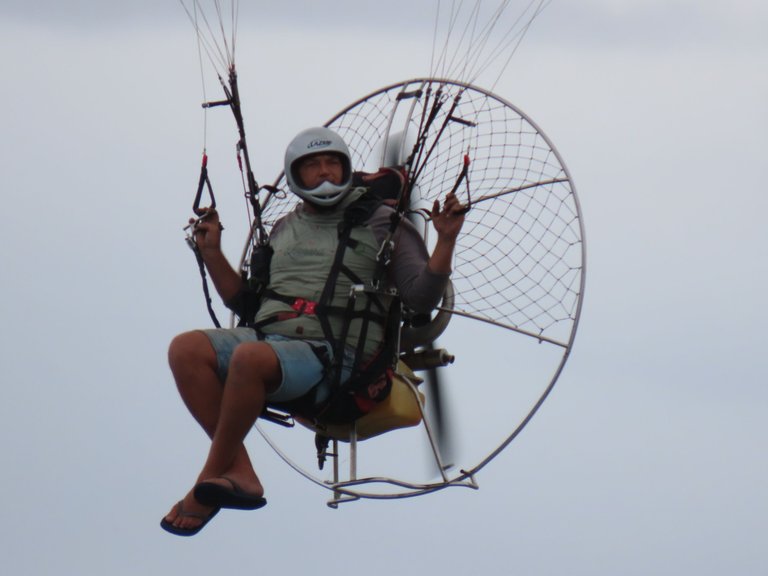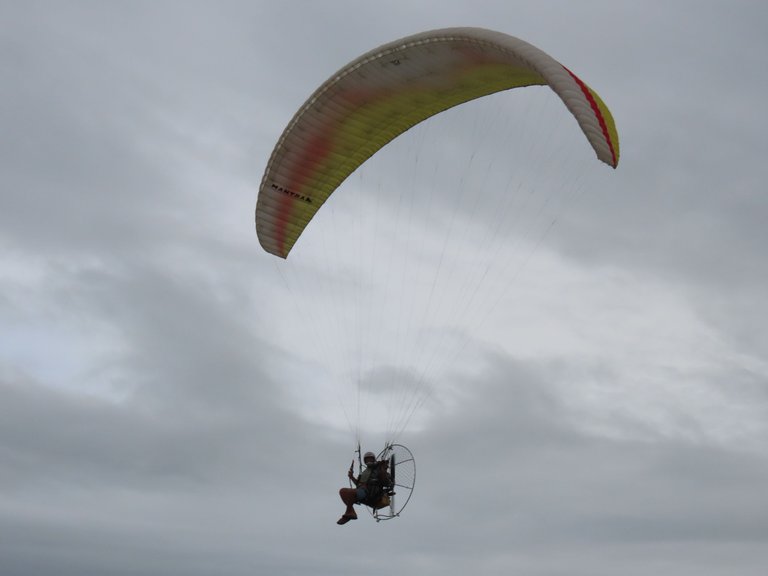 And finally, he disappeared towards the mountain range. Maybe he lands on a launch pad at the top of the mountain.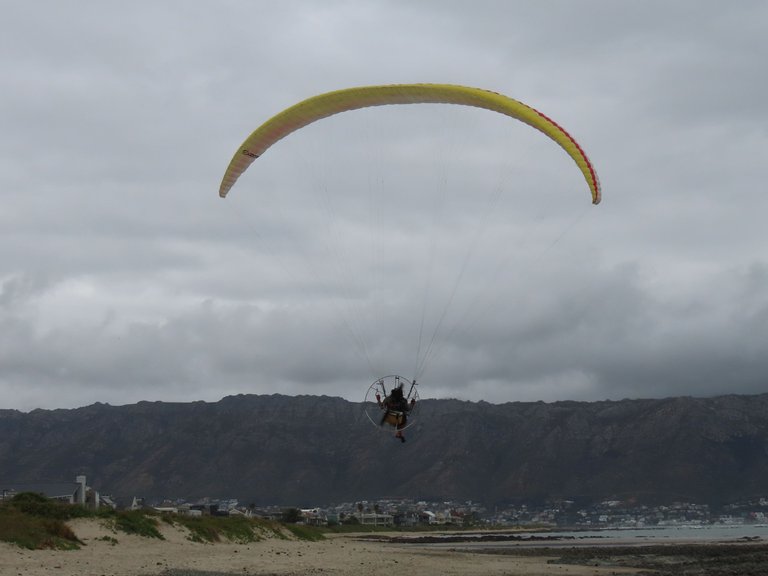 The first time that I get one of them coming so low, and at one stage he waved at me, but due to the rainy weather the photo was blurred and I couldn't post it. But for now I think that we had this wonderful surprise out of nowhere, and that is what makes it so worthwhile to take a stroll on the beach as anything can and does quite often happen.
I had a strange feeling that I had to watch some guys taking off in canoes on the rough wind-blown sea waves, and on their return I knew what the reason for the strange feeling was. And will show this to you in another post. The saying is, never turn your back on the sea and it is so true.
I hope that you have enjoyed the pictures and the story.
And That's All Friends.
Photos by Zac Smith-All Rights Reserved.
Camera: Canon Powershot SX70HS Bridge camera.
Thank you kindly for supporting a post on behalf of @papilloncharity
---
---