Cuentame, como te ha ido...
...se has conocido la felicidad!
These were the lyrics of a song from a band called Charanga Habanera, that seemed to play non-stop during my vacations in Cuba... 13 years ago! Seems a lifetime away, but since I'm longing for sun, beach, and vacations, Cuba seems a perfect place for a little flashback!
Havana is the country's capital, and where I've spent part of my vacations; a little bit of history and culture before hitting the stunning beaches in Cayo Largo. It's a charming city, that definitely takes you back in time... or at least used to, I guess a ton of stuff changes in 13 years!
The Plaza de la Catedral is one of the main squares of the city, with the town's cathedral. Being in the old part of the city, it's surrounded by tiny streets. I remember there was a lot of people, and it was an area with a great amount of shops and restaurants.
Speaking of restaurants... does this name ring a bell?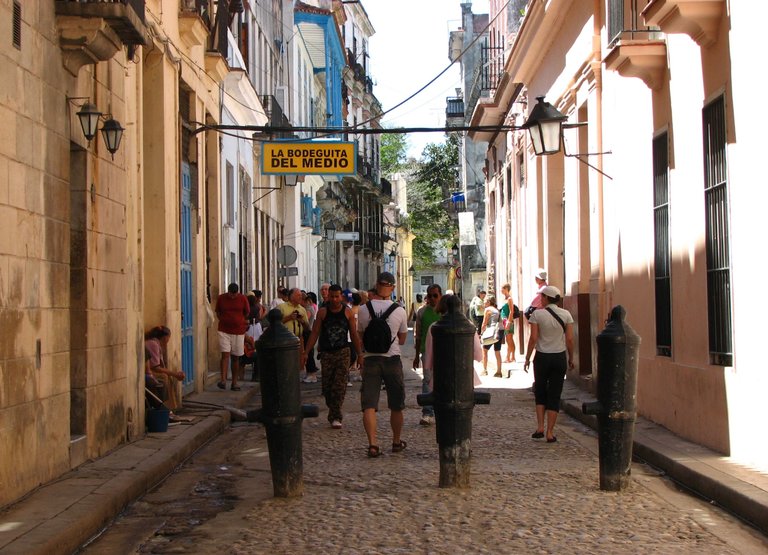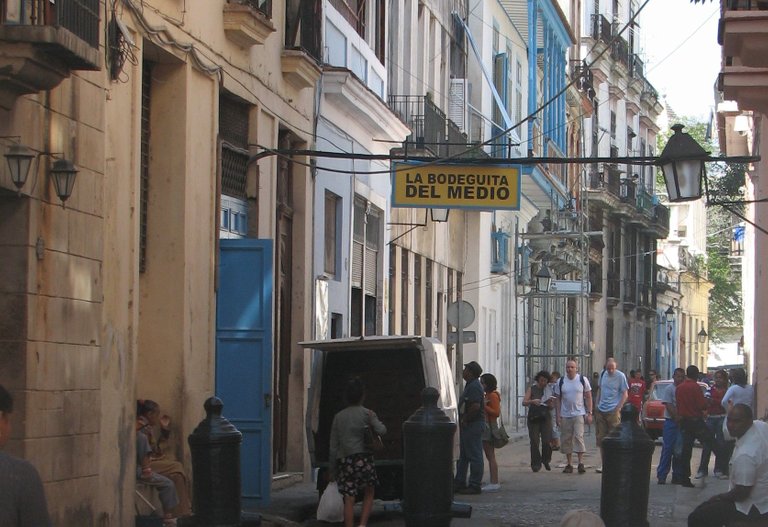 La Bodeguita del Medio is one of Havana's most famoust places, because of Ernest Hemingway and other famous writers, that were frequent visitors. I could swear that I had taken photos of the walls inside, that were filled with writings and signatures, but couldn't find any! I do remember the food was delicious... and the mojitos too! They weren't the best mojitos I had in the city, but more on that further down. La Bodeguita is just a very short walk from the cathedral, located in one of the smaller streets; see the cathedral tower from this view?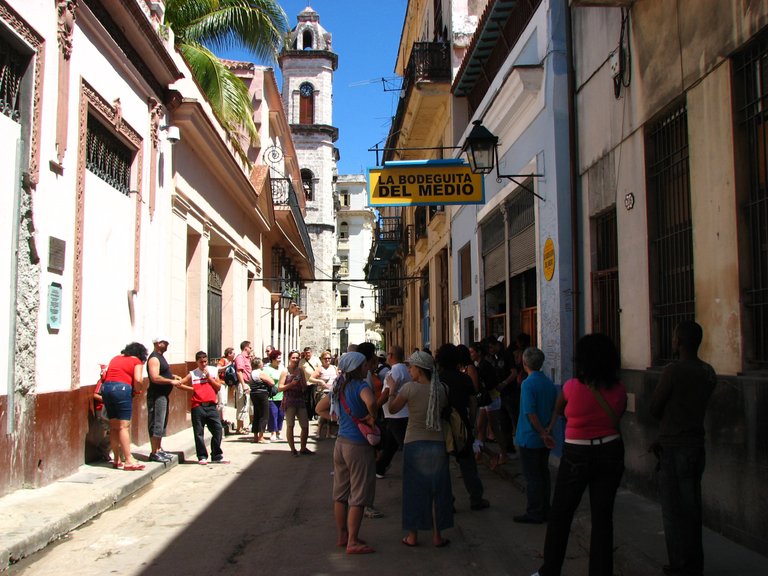 Before I jump to another square, a funny curiosity: in one of the cathedral square's buildings, there were tiles with the square's name. And in the smaller letters in the bottom right corner... Portugal! They are portuguese tiles! The maker of the tiles, Viuva Lamego, is a very well known tile manufacter.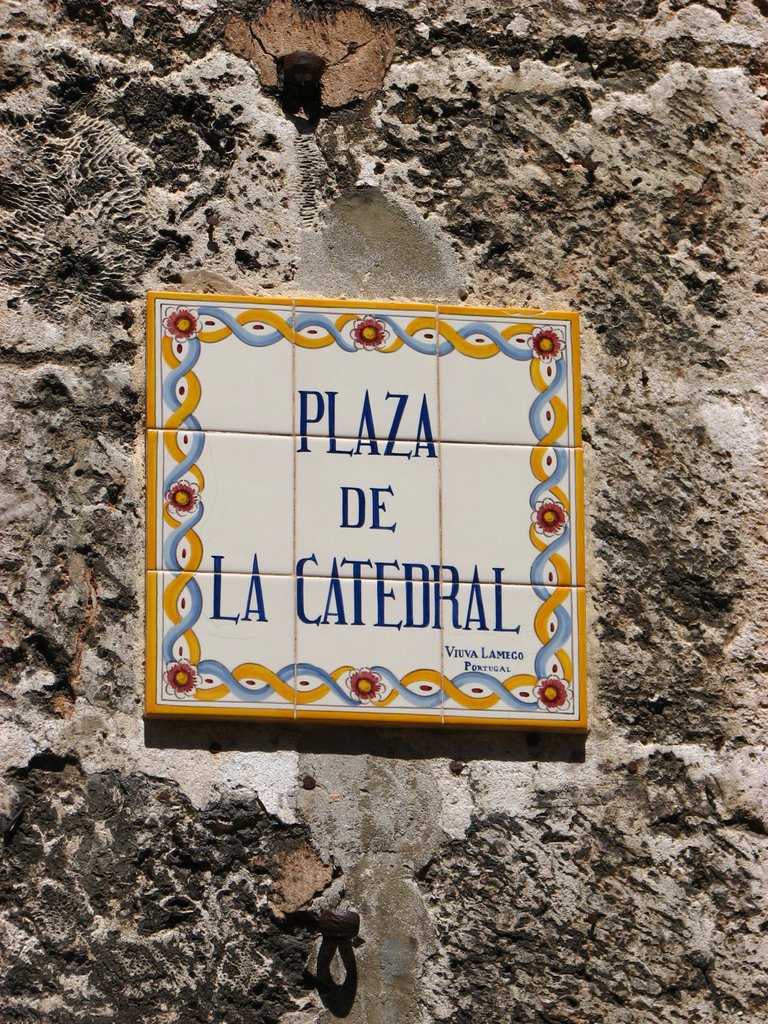 Off to another famous square in the old part of the city: Plaza Vieja.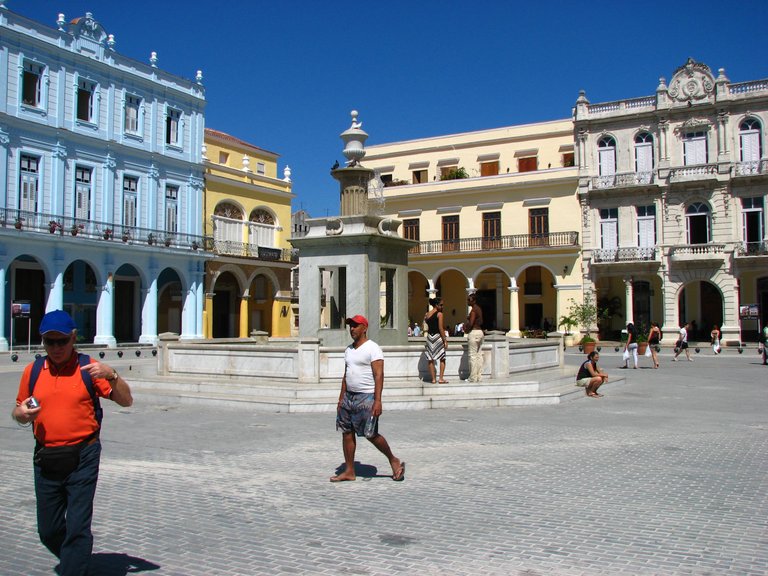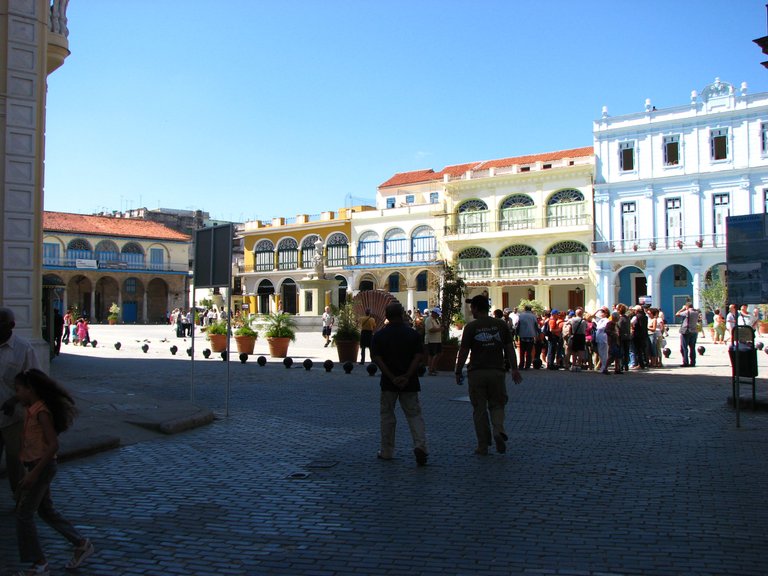 A very cute big square, surrounded by colourful buildings. I'm sorry, but my memory doesn't let me recall if there was something particular interesting in the square, besides the colour contrast.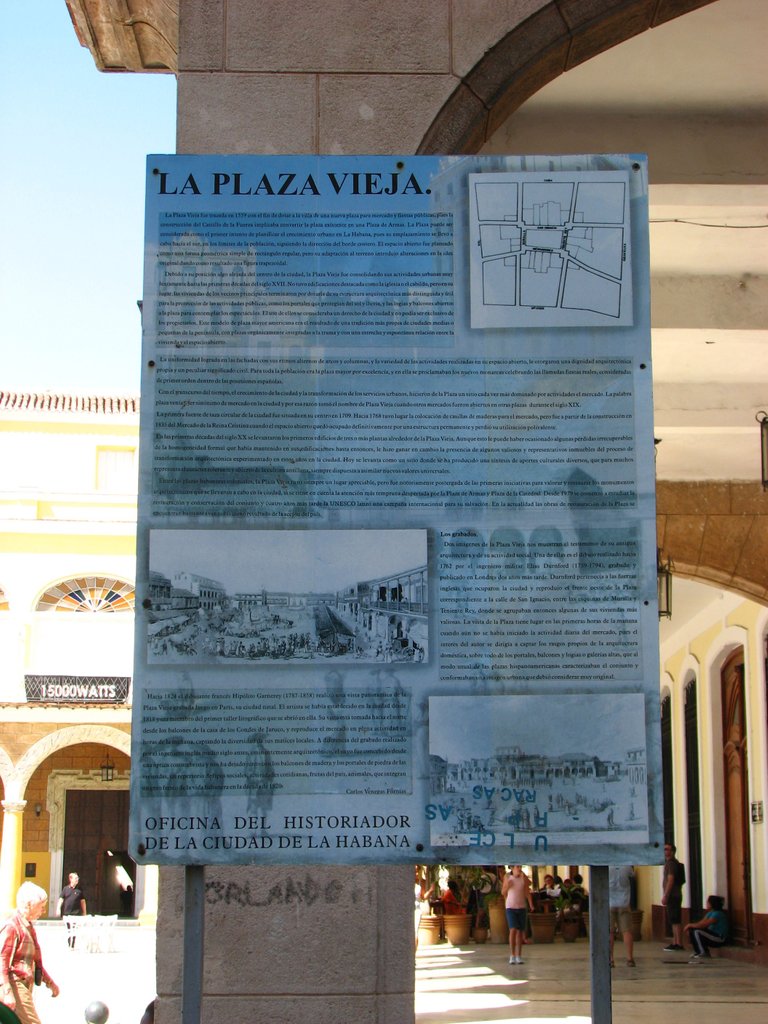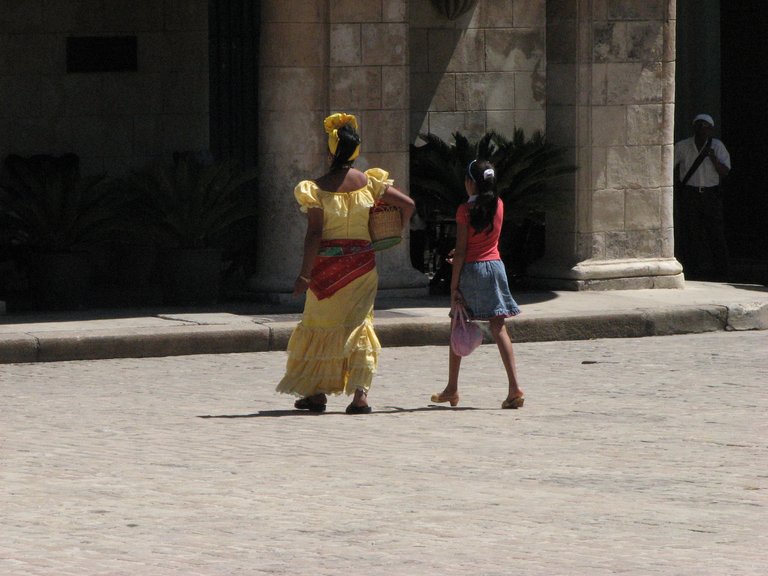 The capitol was another one of the iconic buildings that we've visited. We didn't get to go inside, but it's an imponent building from outside alone.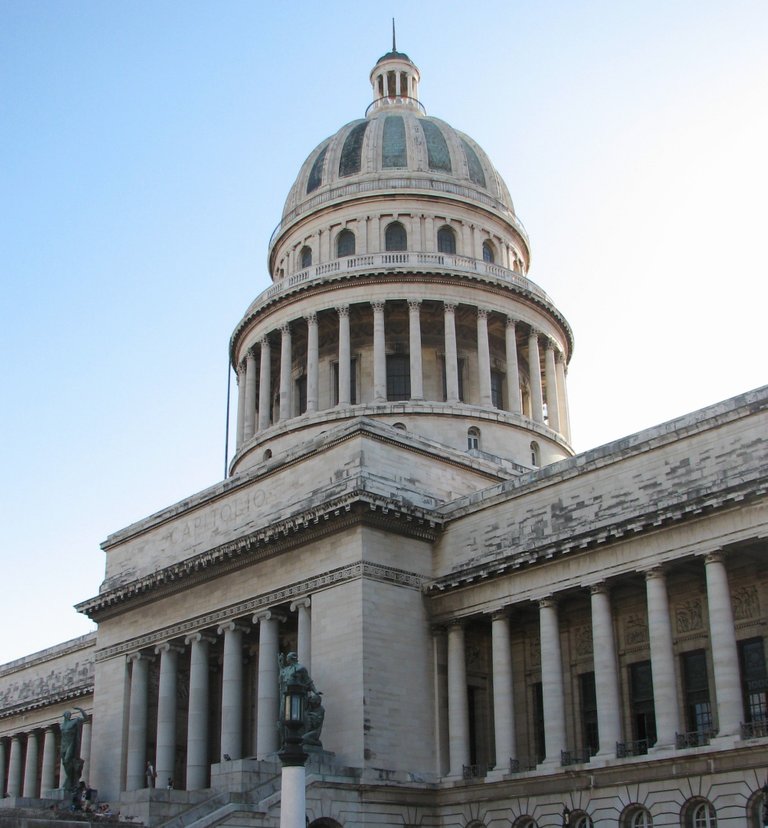 And while walking Havana's streets, apart from the people and the buildings, there were other interests for the car afficcionados: more often than not, a classic would pass by!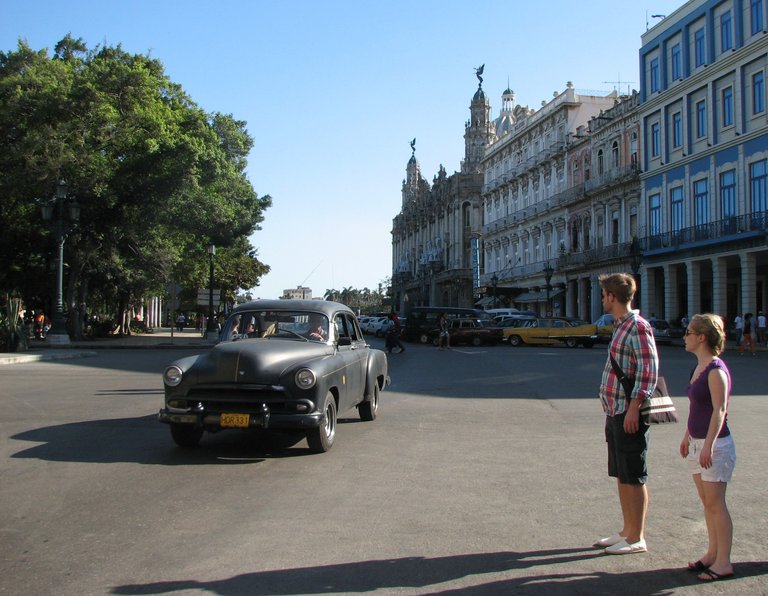 ---
Near the sea, one of Havana's fortifications also deserved a visit. I searched to refresh my memory, and it's Cartillo de la Real Fuerza; from what I read, it was the first line of defense against pirates.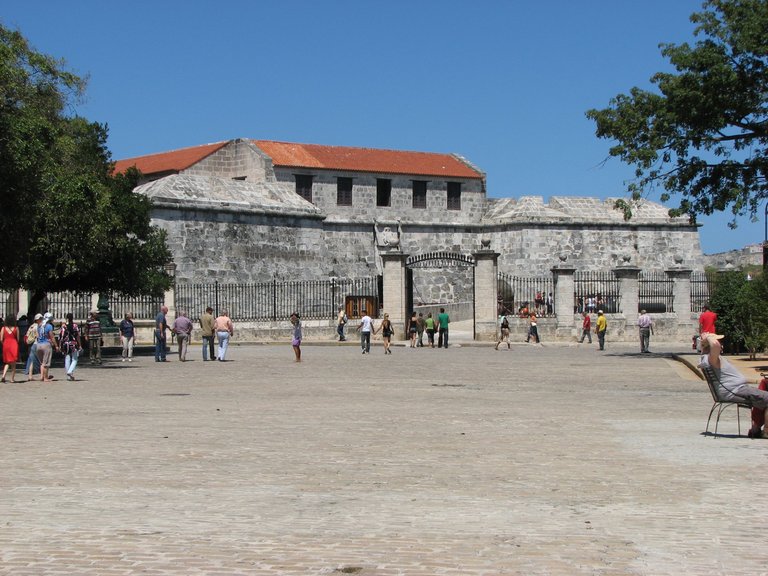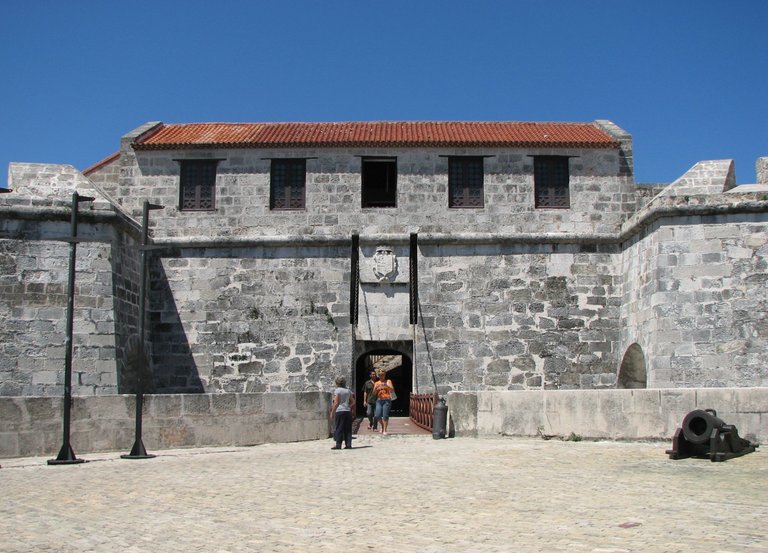 They weren't short of cannons for sure! Or ammo.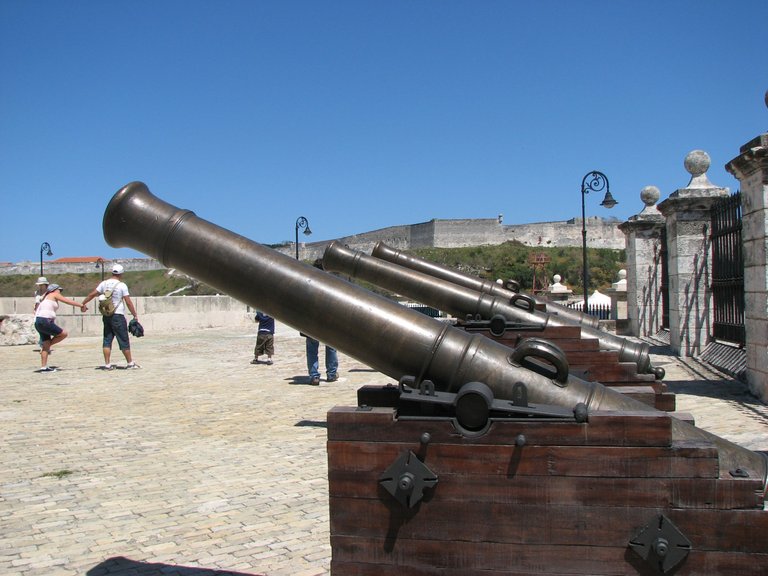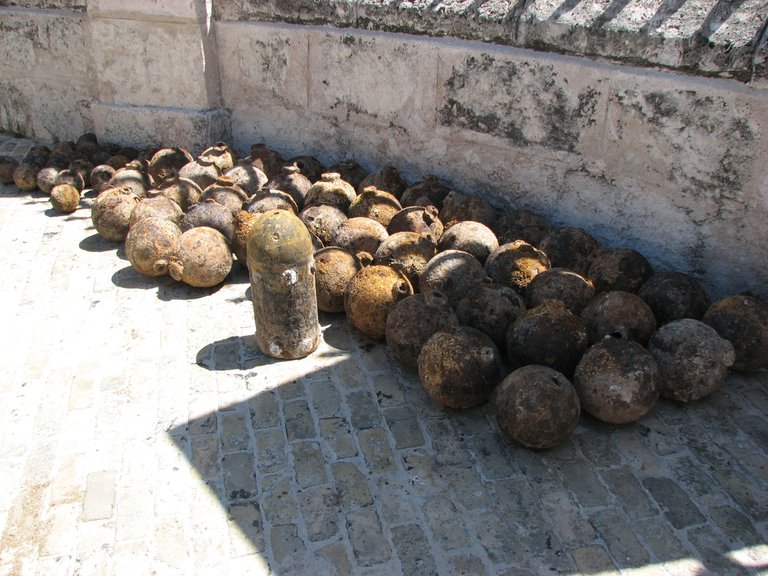 The building seemed very well maintained, and we spent a great deal of time there exploring all the crevices. If I recall correctly, on the way there there was also a pretty cool garden. And outside the gates, more classics, for the ones that wanted to continue their Havana visit in style.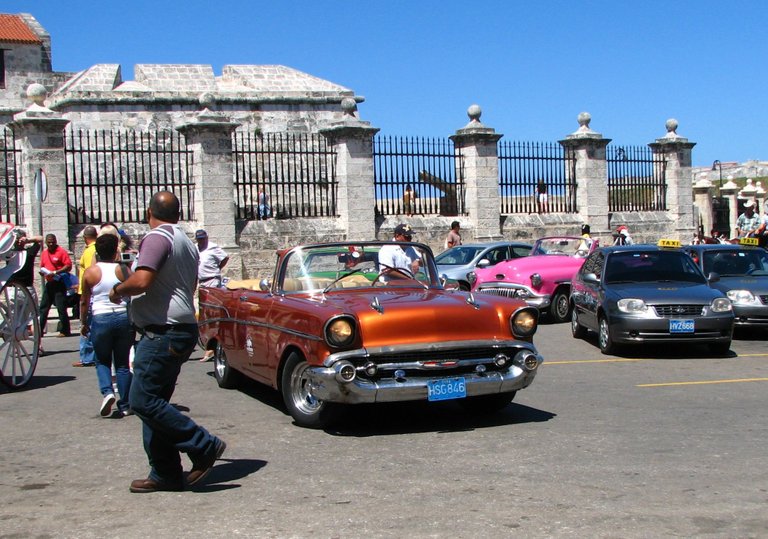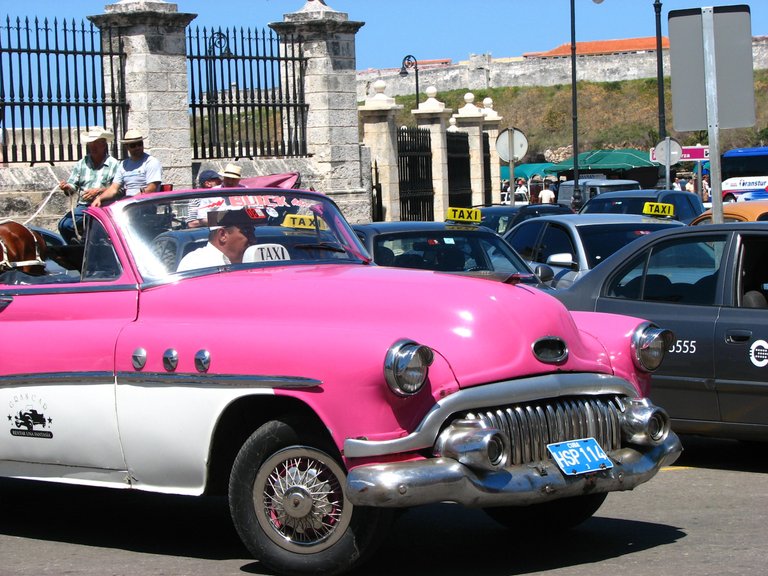 For the ones that skipped the fancy taxis, walking was the way to go (my favourite way of travel in old cities!); taking the time to admire the little details on the streets, do some people watching, and se old buildings that by now I have no idea what they were.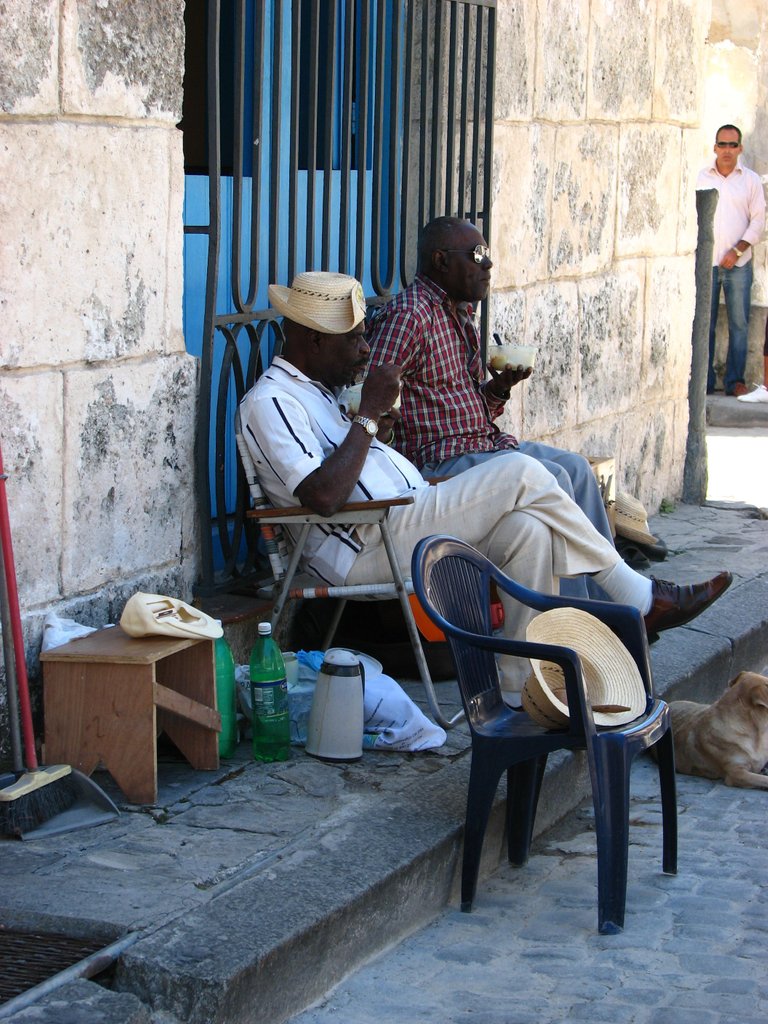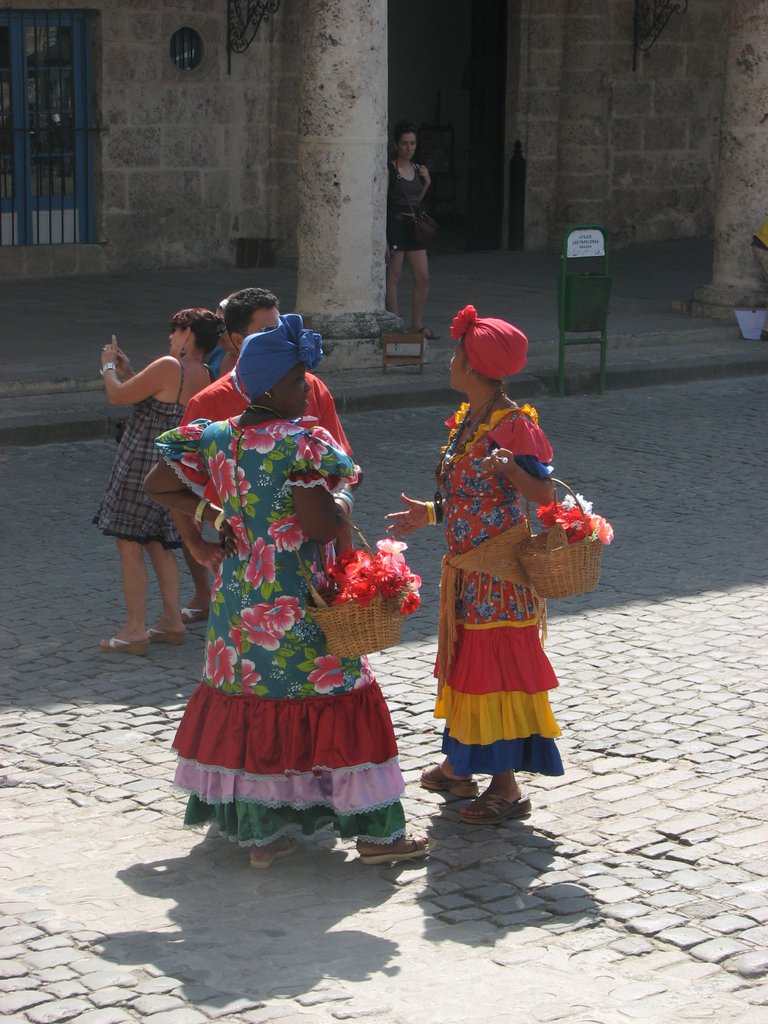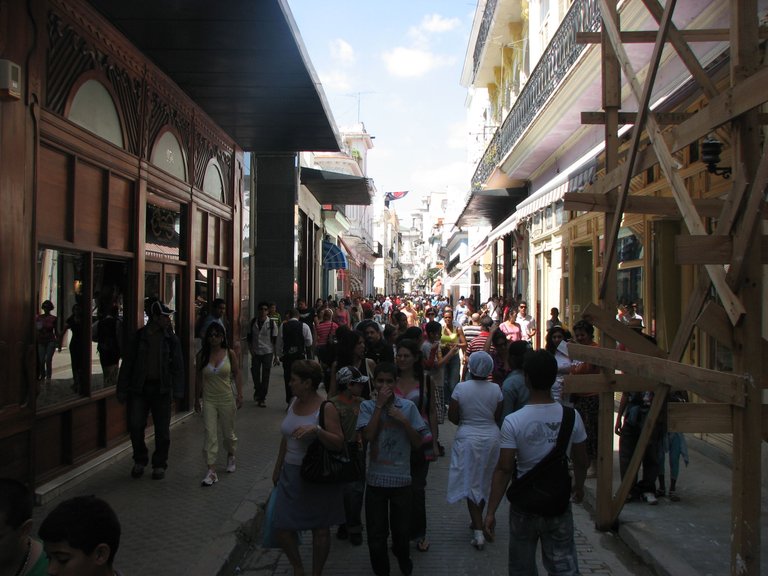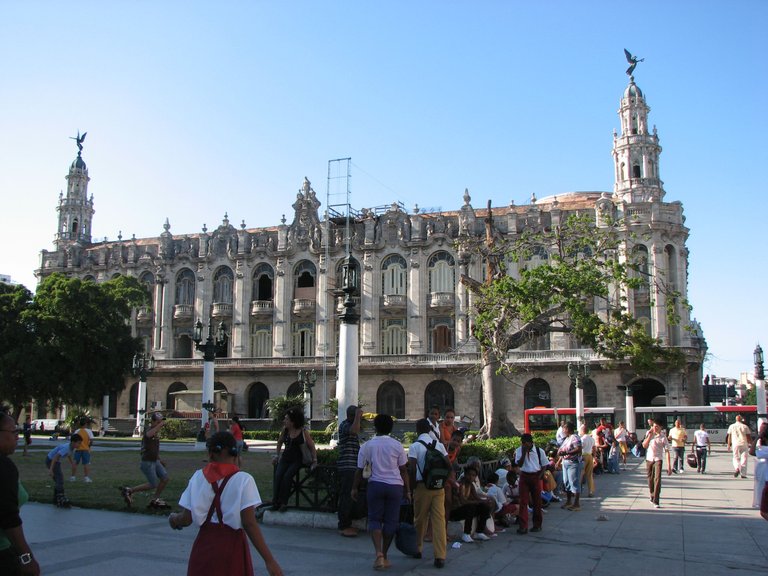 ---
One can't go to Havana without finding several references of what was one of the most well known figures of the country's more recent history: Che Guevara, who played a very important role in the Cuban revolution. I'm not going to talk about Che, since I wouldn't be doing him due justice and there are far more information sources about him in the web; but here's a few iconic images of Che's presence. The main one is in Plaza de la Revolucion, a huge square, and an important one in the revolution.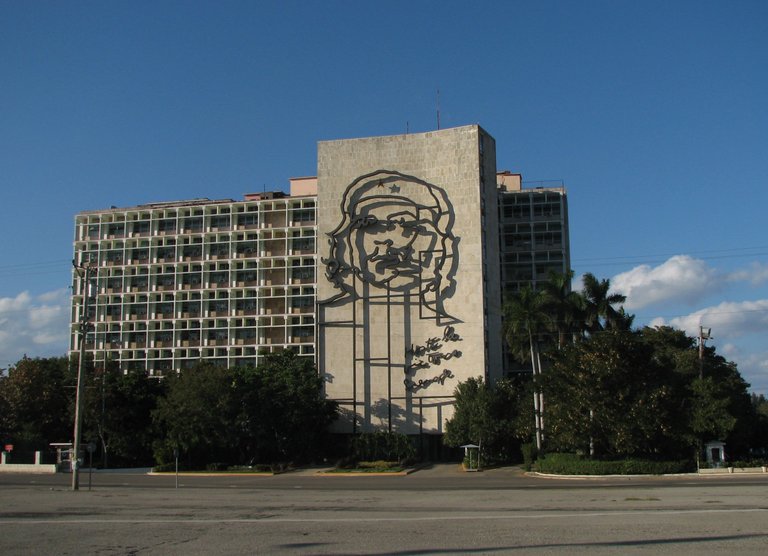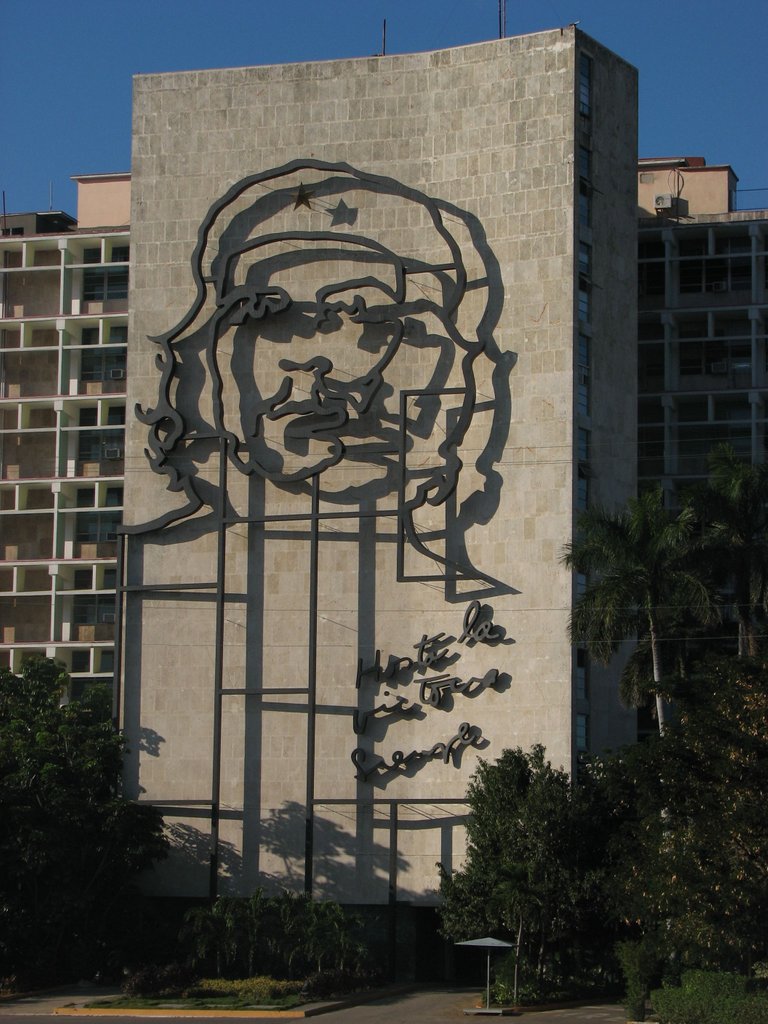 And here's a few more, not so imponent: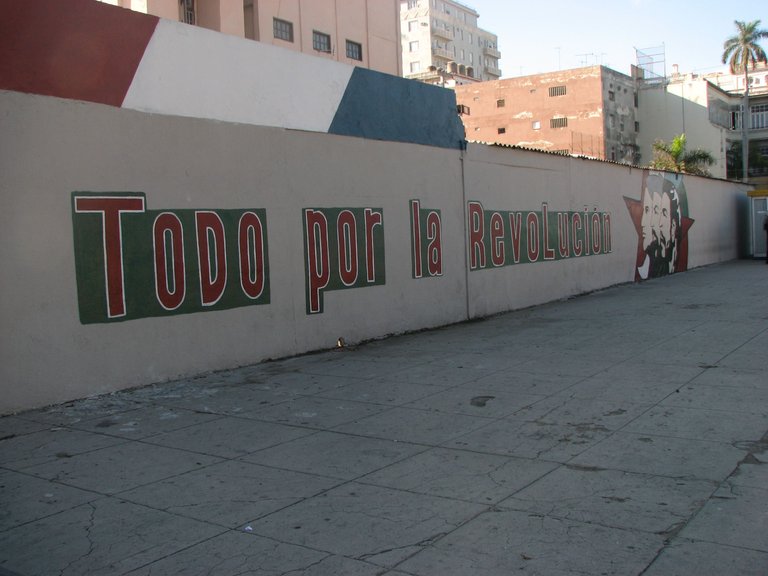 ---
To wrap this trip to the memory lane... let's finish with one tip if you visit Havana! I wrote in the beginning of the post that the mojitos in La Bodeguita weren't the best. That's because they were tasted in my last day in Cuba!
13 years ago there was already a decent amount of restaurants, so I can only imagine the offer is even bigger now; but if you go to Cuba, get a little bit out of your confort zone and try a different concept: a Paladar!
Paladares are private houses that were allowed by the government to be turned into restaurants; it's as close of an experience to going out to dinner in someone else's house! Not as fancy as a restaurant, but a far more fun and intimate experience! We tried one called La Mulata del Sabor. And as you can see, the entrance wouldn't let you guess how amazing was the dining experience!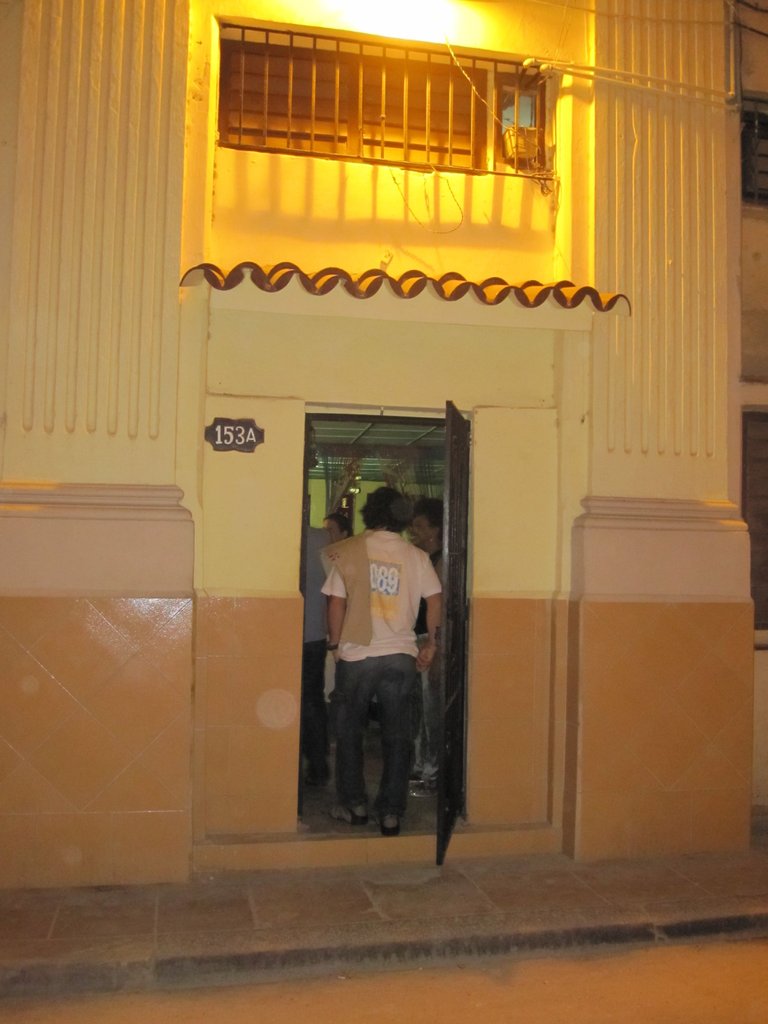 Our host was incredible friendly, and the food was one of the tastiests I've had during the vacations; it was one of the coolest dining experiences I've ever had up to this date! If I correctly recall, these places weren't allowed to have some foods that could only be served in the hotels and restaurants, like sea food, so chicken and rice are what comprises most of the offer.
This is the only photo I have from the interior, a detail from one of the walls: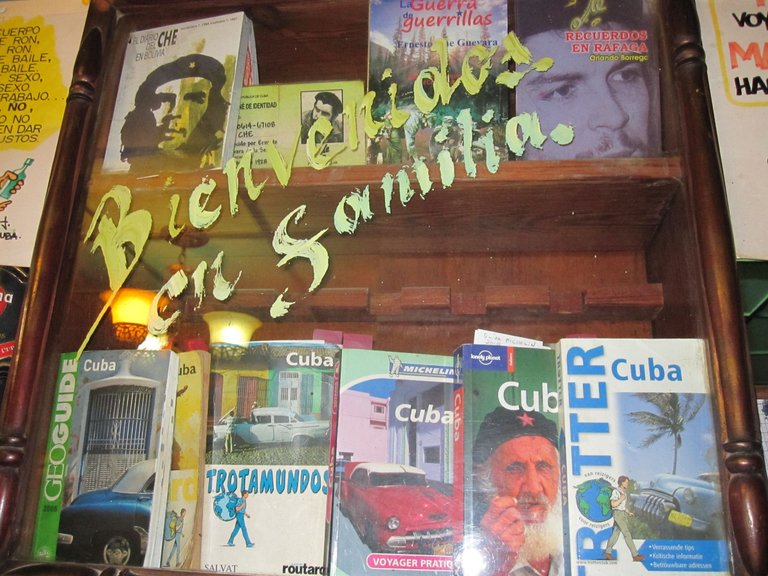 In my defense, I had one of the craziest nights the night before (and no, there were no señoritas involved) and I could barely keep my eyes open due to the lack of sleep. But... I didn't forgot the capture the most awesome mojitos in Cuba!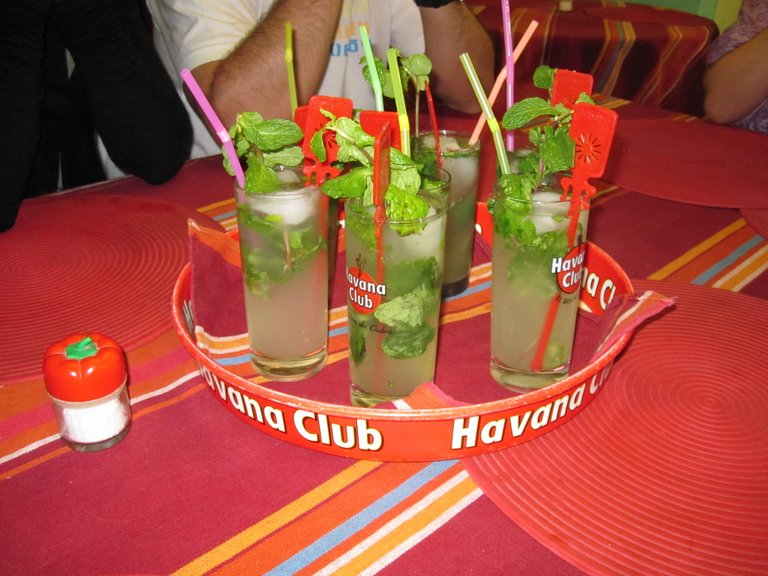 I sure hope Paladares are still a thing, and I'm really curious if Havana still keeps its charm after all theses years; it was great to revive these memories! And if you have an idea about La Habana's current state... do let me know in the comments!
Ps. That music from the title? Here it is!

---
---