Little workers
My last nature getaway was around one month ago. In the middle of Spring, the perfect timing: flowers and bushes blooming everywhere! And by the rosemary, these little ones were minding their business, doing the work we normally ignore, but can't live without.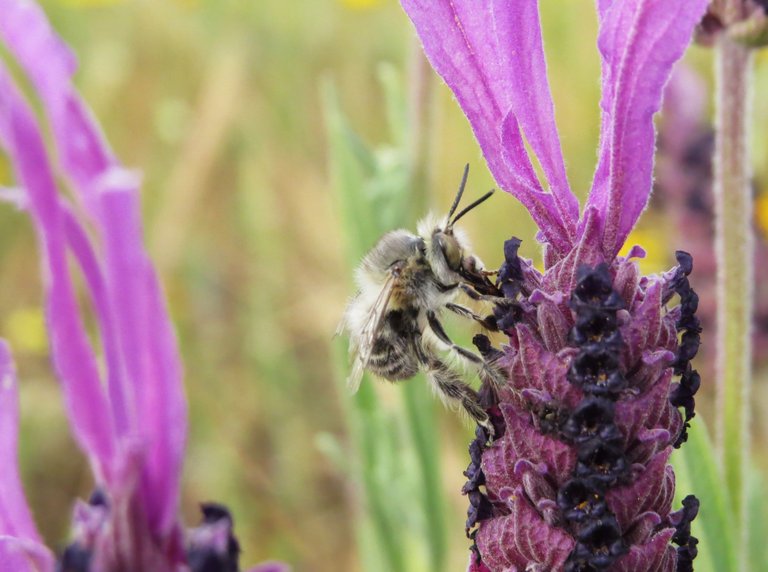 It seems I see bees less and less often, so it's always a joy when I see them. Not that I'm an insects fan, but the work they do is crucial to our world. Most people just associate them with honey, but that is just a tiny fraction of their contribution to the planet.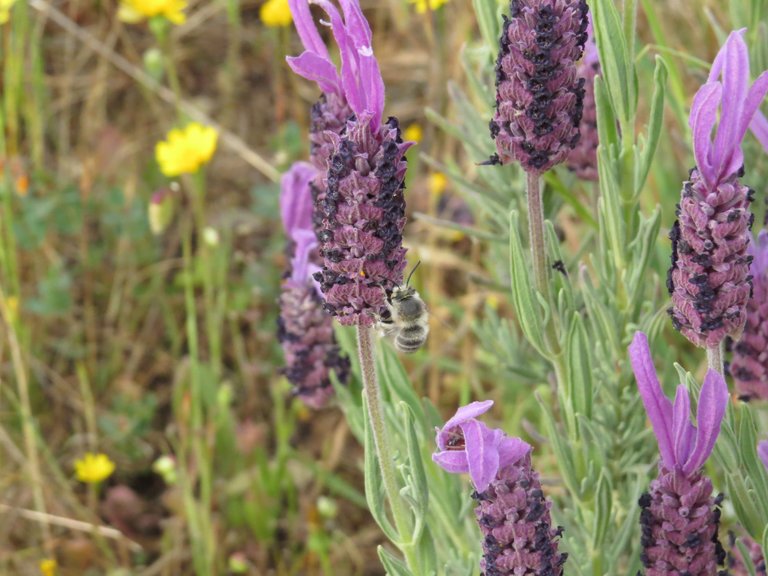 I do LOVE honey! But bees also produce bee wax and royal jelly, for instance, all with different applications, even in the medical field. And appart from all that, their main work?
Pollination!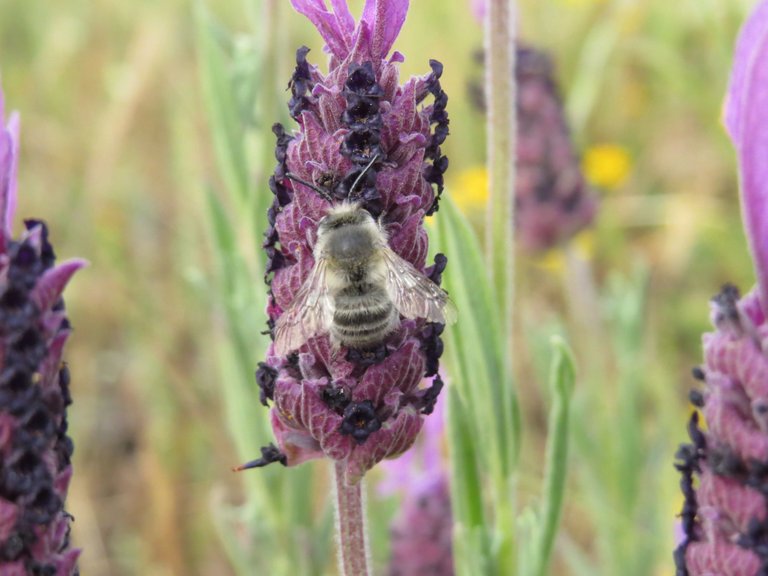 Most of pollination is done by insects, and bees are the most important pollinators of them all. Without bees, a lot of species from our flora would be doomed to disappear! The growing use of pesticides and pollution has taken a huge toll in bees population worldwide; so that's why you see me happy when I can spot them.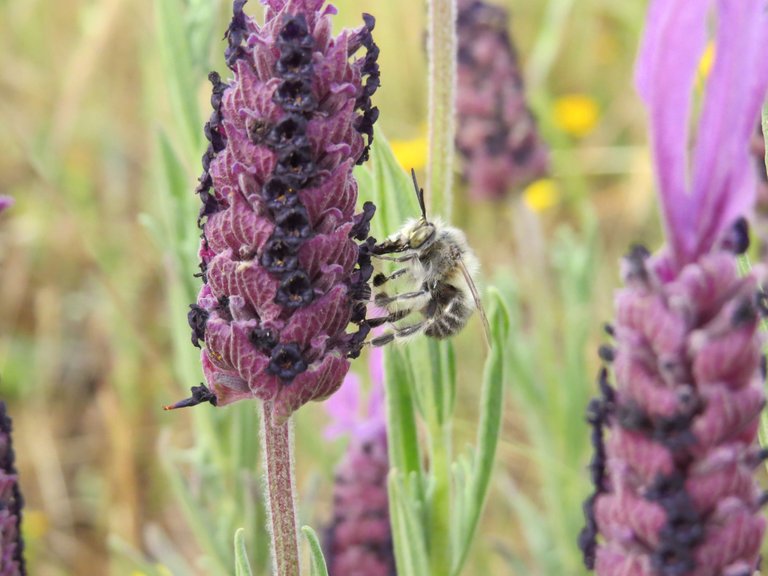 I did some research, and found out that in Portugal alone, there are over 700 different bee species!! This seems to be the most common and widespread one: the european honey bee, Apis mellifera; but do correct me if I'm wrong!
Fortunately I had brought my decent camera with me, and they didn't seemed that disturbed with my presence, so I was able to get pretty close for these shots.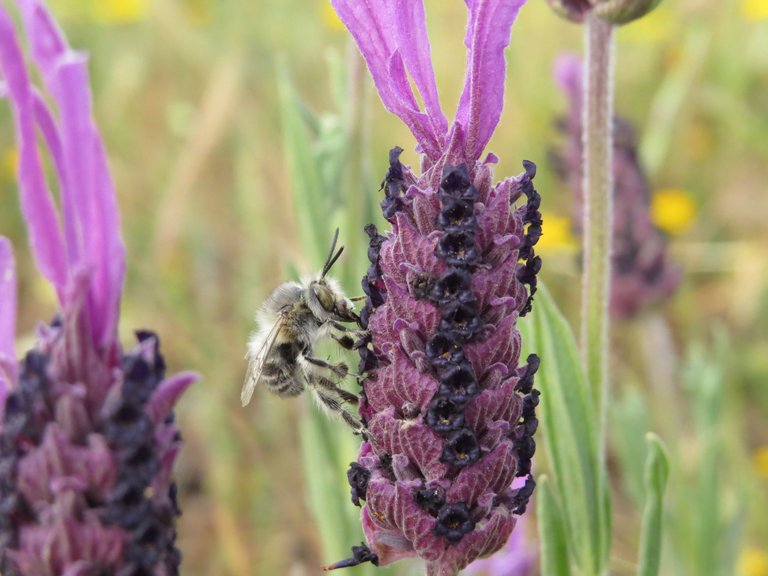 If you have a garden, plant some aromatics, and try not to use harmful chemicals; the bees will thank you! 🙂


Still haven't joined Splinterlands? In what planet do you live in? Click the banner below and join the fun! (It has my referral link; you can go directly to the website if you don't want to use it; either way... join in! 😎 )

---
---