Mr and Ms. Stonechat... and a debut!
Weee, free theme for this week's SMAP!
It has been a while since I posted for SMAP; couldn't find decent photos to fit last prompts, but no excuses now! So, fresh from my last birdwatching session (that has already been too long ago)... a common couple and a newcomer!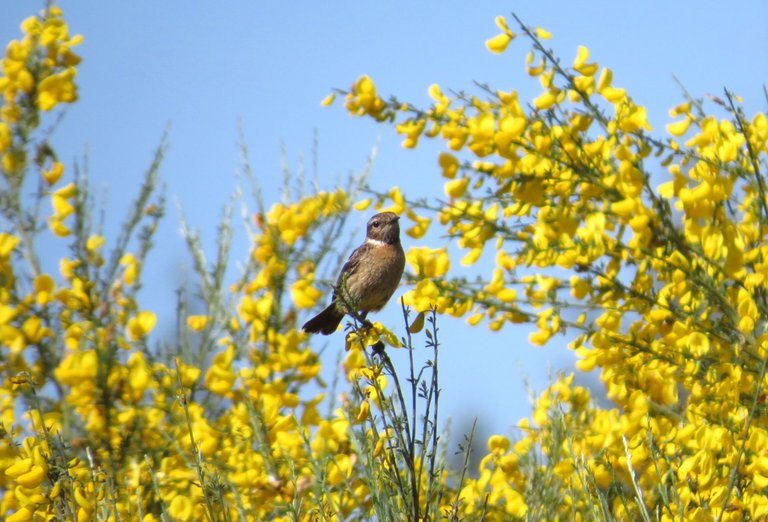 Stonechat / Cartaxo-comum (PT) - Saxicola rubicula, female
I think I managed to get one of my all time favourite stonechat photos! This female was chirping with the yellow brooms in full bloom on the background! Perfect postcard! The males are a little bit more photogenic, so it would have been cool to catch the male instead here, but can't complain. Besides, he wasn't that far away, watching the scene from close by.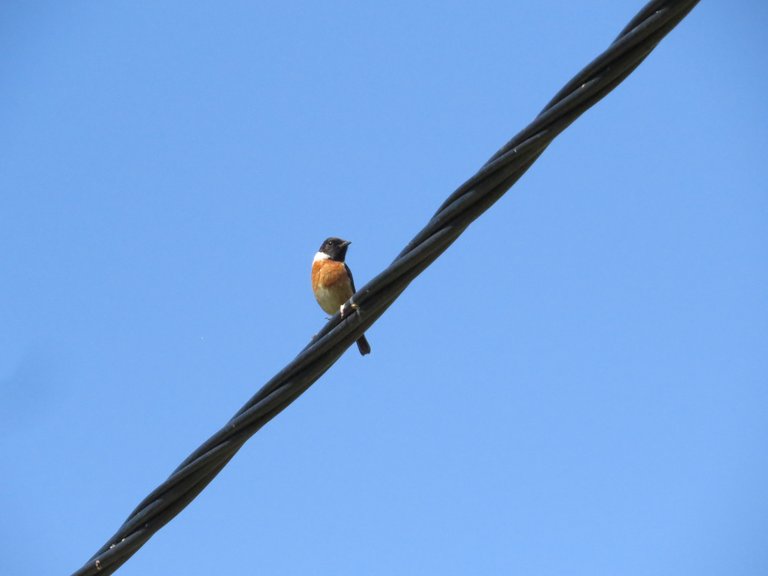 Stonechat / Cartaxo-comum (PT) - Saxicola rubicula, male
It's almost impossible to walk the fields in these parts and not see (or hear) these little guys. Those and the serins, that are probably even more common (any noisy!). In fact, the serin was the first species I've seen this day: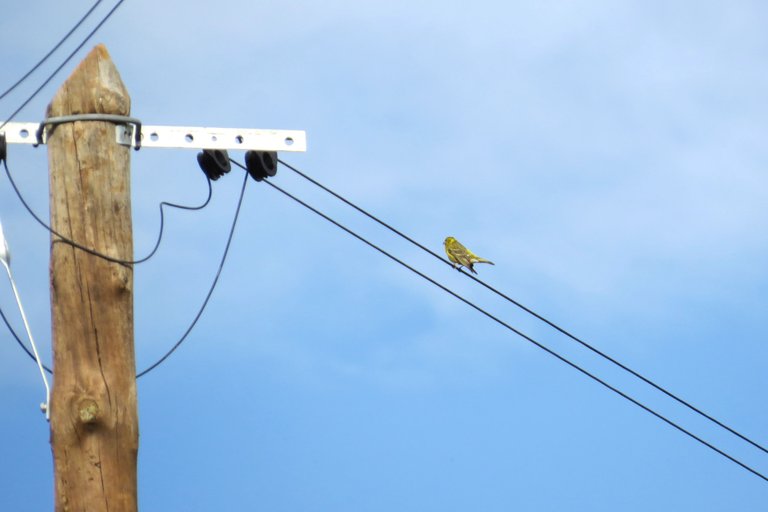 European serin / Chamariz (PT) - Serinus serinus
The bright yellow gives them away. And fortunately, they're not shy either.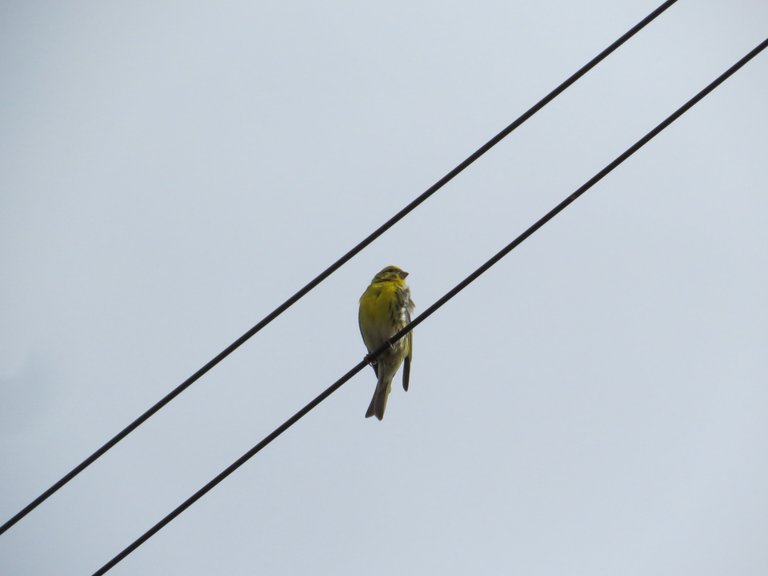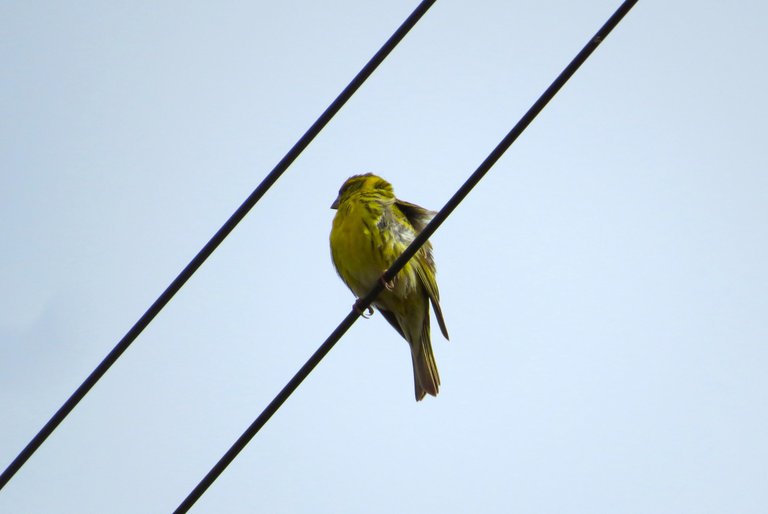 But this time, what I really enjoyed seeing more was this little one!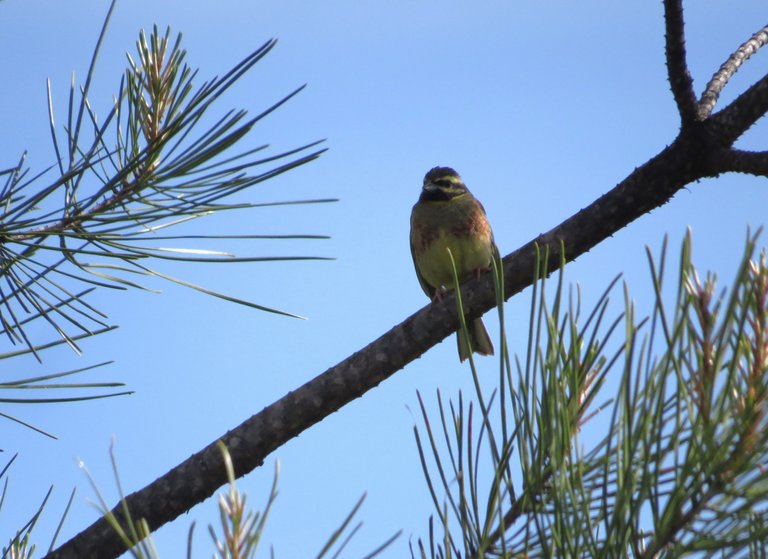 Cirl bunting / Escrevedeira de garganta preta (PT) - Emberiza cirlus, male
The first time I was able to capture him on camera! I had seen them (rarely) before here, but at those times I either didn't had my zoom camera with me, or they would fly away before I could get a decent photo. Finally, one of them decided to stand still.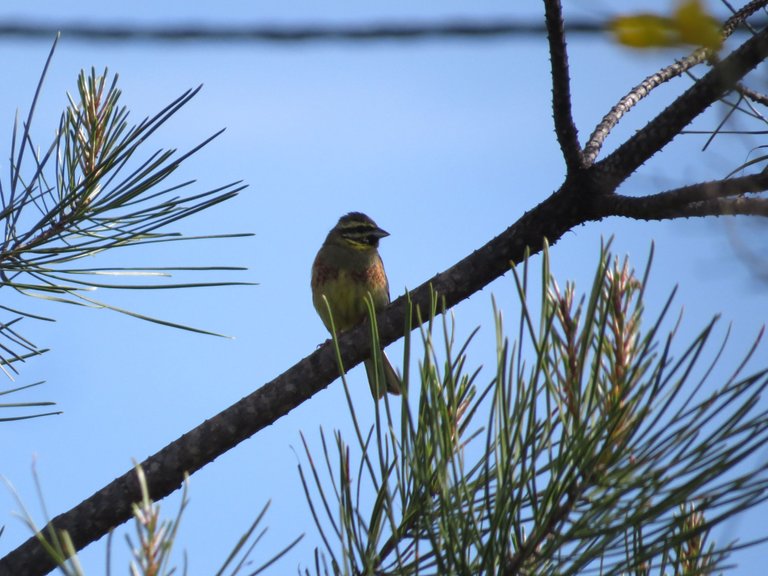 Cirl buntings are easy to identify, due to the colours and those distinct stripes on the head. Males and females are similar, with a yellow belly and brown stripes on the back, but females have only very small black stripes on the head; males have that full black throat.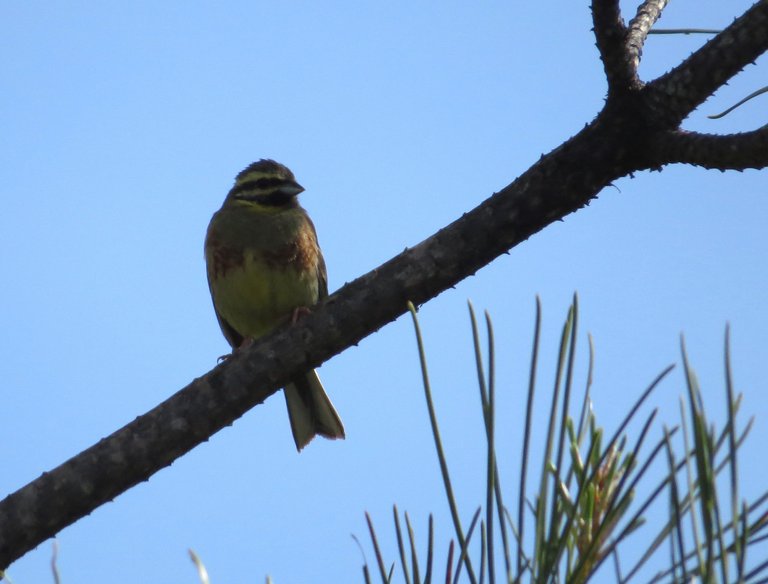 This one was perching on a pine tree, and gave me plenty of time to snap a few photos; I could even walk around him for a bit and capture the back pattern as well; and them, off he went.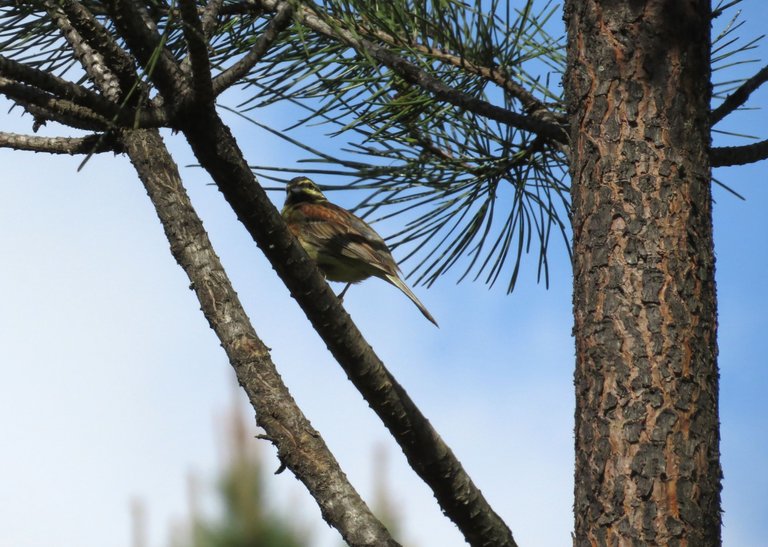 It's always a joy to see species that you don't see so often. Even better? To be able to capture them for the first time on camera. Hope it's not the last, let's see how lucky will I be the next time!


Still haven't joined Splinterlands? In what planet do you live in? Click the banner below and join the fun! (It has my referral link; you can go directly to the website if you don't want to use it; either way... join in! 😎 )

---
---