Self caring featheredfriends
Of course, a post at the deadline! But given the fact that I'm missing joining the cool SMAP, joining the fun late is better than not joining the fun at all, right?
So, this week's theme is birds preening. I thought I had tons of preening bird photos, but apparently not really! Either that, or I need to do another photo collection survey.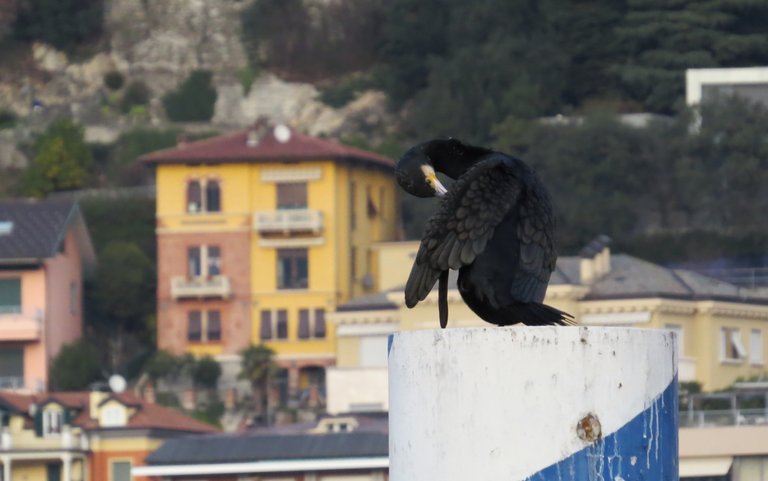 Great cormorant - Phalacrocorax carbo
Cormorants were a common sighting in beautiful lake Como, in Italy, but I normally found them scouting the waters of flying away; this one thought it had enough of sightseeing and decided to take care of the plummage. After all, it's a kind of posh location, even cormorants have to look fancy! :)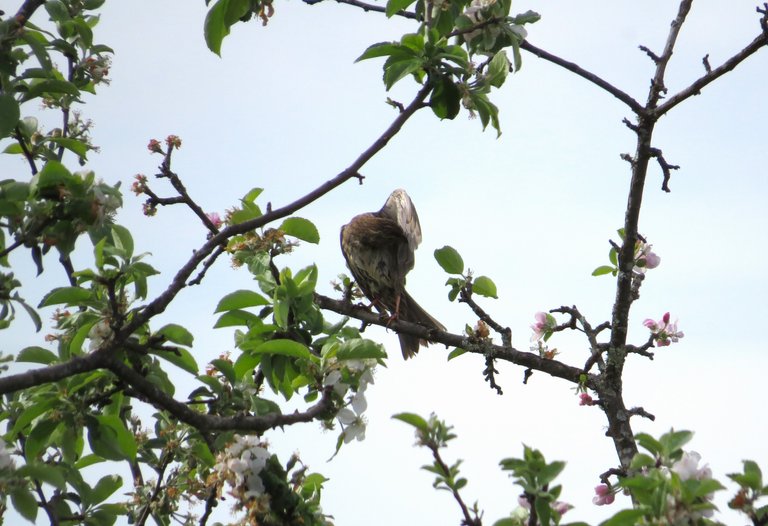 Corn bunting - Emberiza calandra
On the contrast, this little guy on the countryside was just starting his day. No need for fanciness, but the day was starting to bloom, and before starting to sing like crazy, that plummage needed some tlc. It's not apparent on the photo, but he was problbly partially wet, given how his plummage looked.
Speaking of wet...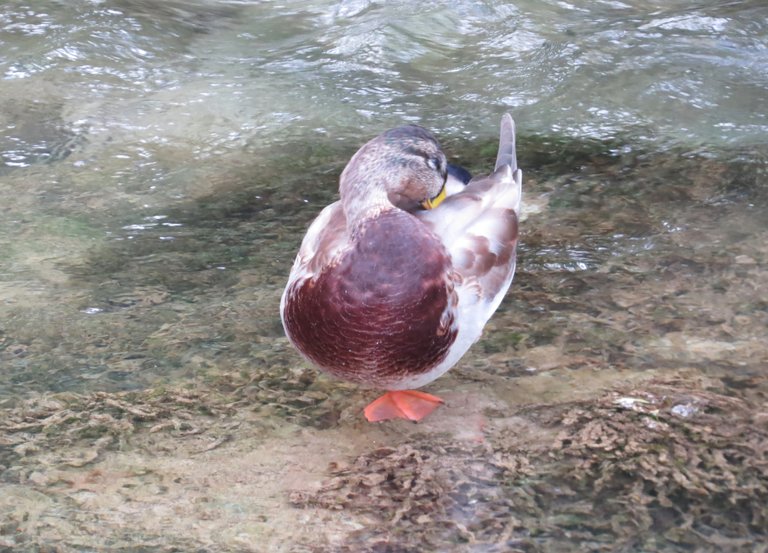 Gadwall - Mareca strepera
In the clear waters of Krka natural park, in Croatia, preening waterfowl was all over the place. Caught this gadwall right in the act! Not that far away, a small group of mallards was also chilling out near the water margins.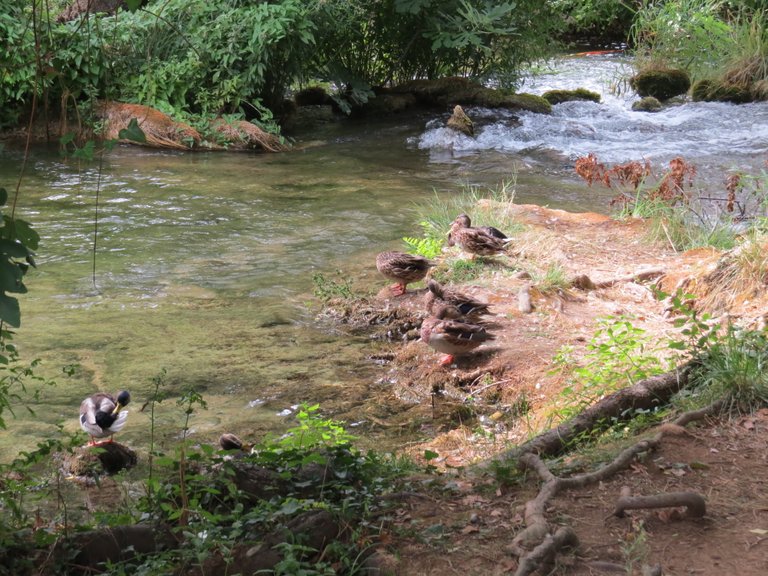 Mallard - Anas platyrhynchos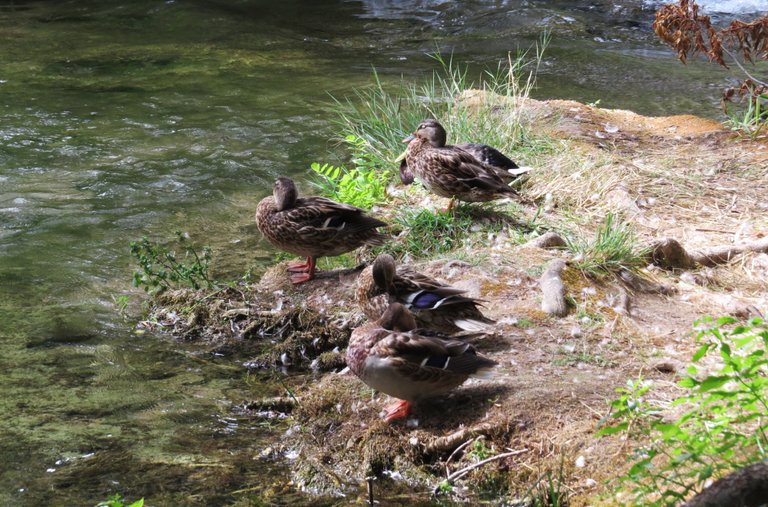 Even the ones not chilling out on the margins, were taking care of their plummage as well! These ones were taken on the way to the main part of the park.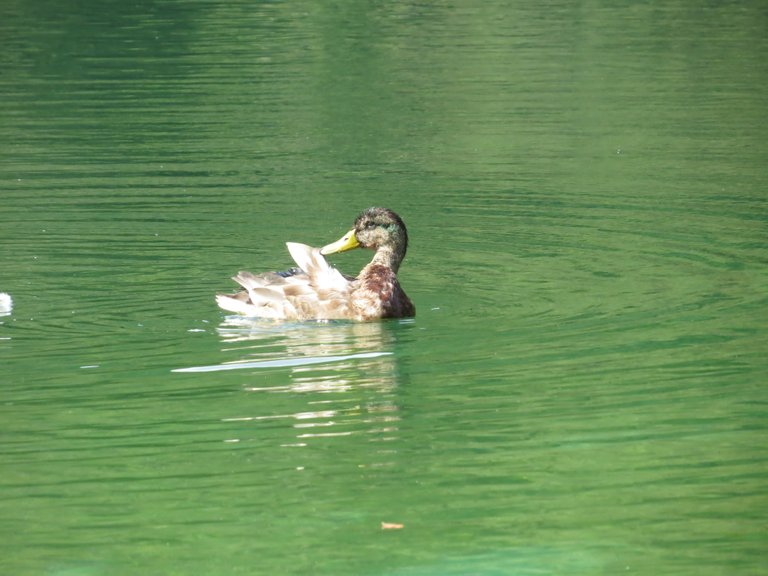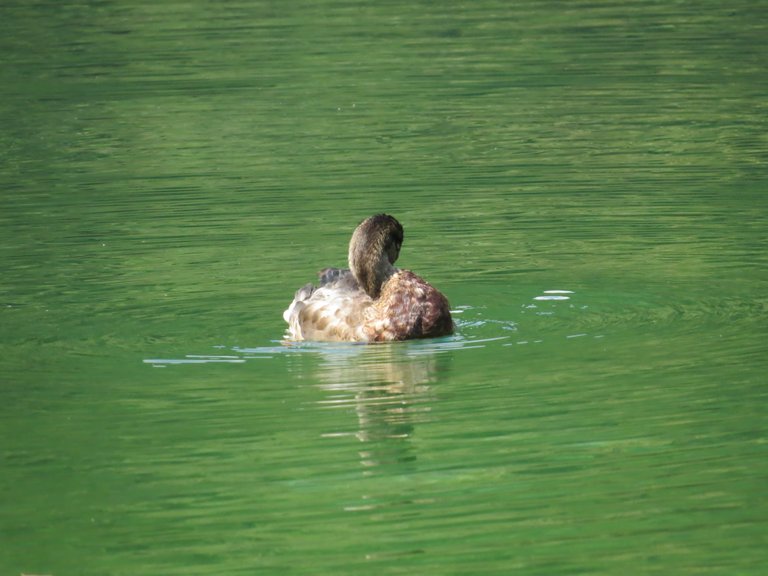 And to wrap it up, let's stay on the category birds we can find near water, but coming back to my home country: this little long-legged featheredfriend is a very common species in the portuguese wet areas.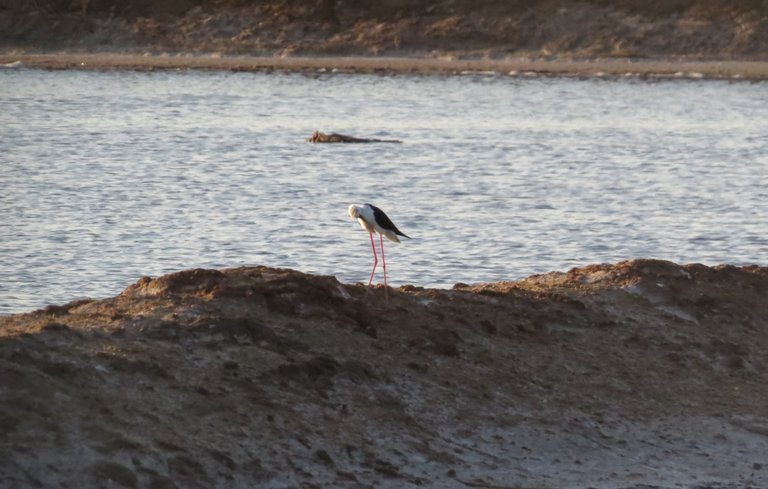 Black winged stilt - Himantopus himantopus
I arrived at this location a little before the golden hour, and most stilts were flying around like crazy; this one was the exception, calmingly taking care of the plummage, while the sun went down.
Have a great weekend everyone!


Still haven't joined Splinterlands? In what planet do you live in? Click the banner below and join the fun! (It has my referral link; you can go directly to the website if you don't want to use it; either way... join in! 😎 )

---
---