Strange looking creatures

Some creatures are really strange, and it has been a while since I've encountered this particular one. When I was wayyy younger and spent basically all my holidays in my grandparent's village, seeing them was quite common, and in different colours. In more recent times, up until this time I don't remember last time I had seen one; but two weeks ago, visiting places from my childhood, there it was.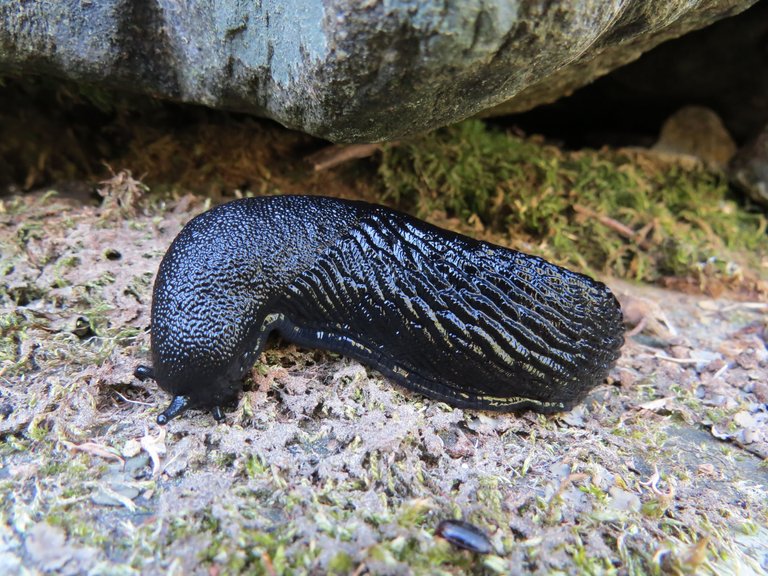 I knew it was a slug, but decided to learn a little big more about them! Apparently, although different species exist, this is a black slug, Arion ater. And the orange slugs I've encountered before, are apparently this species too! They are orange when they are little, and acquire their black colour as they grow.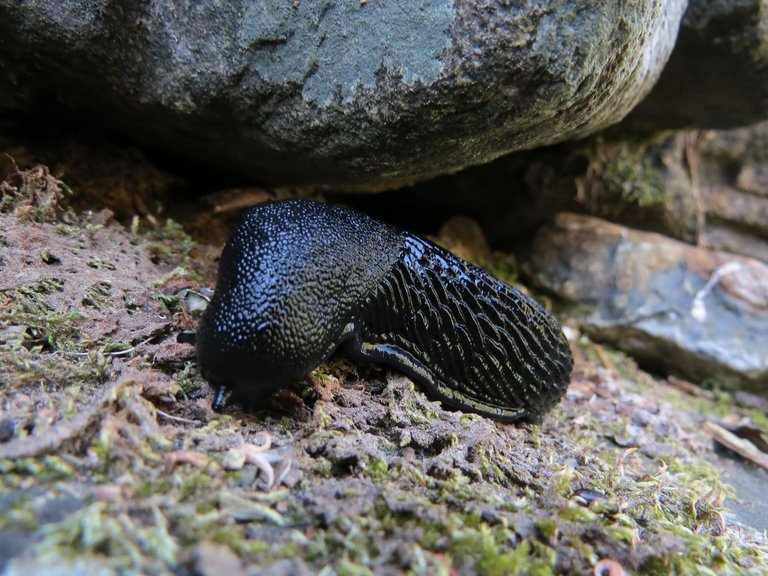 I found her near a small stream, which make sense since apparently they prefer moist places. And I've almost missed it, since miss slug was partially hidden under a rock; gladly I've seen it, and was able to photograph it from all angles. She was shy, though: I was trying to get a decent photo of the head, but no luck: the head seemed pressed against the ground, and she wasn't that willing to move, so I decided not to disturb her and take the possible photos.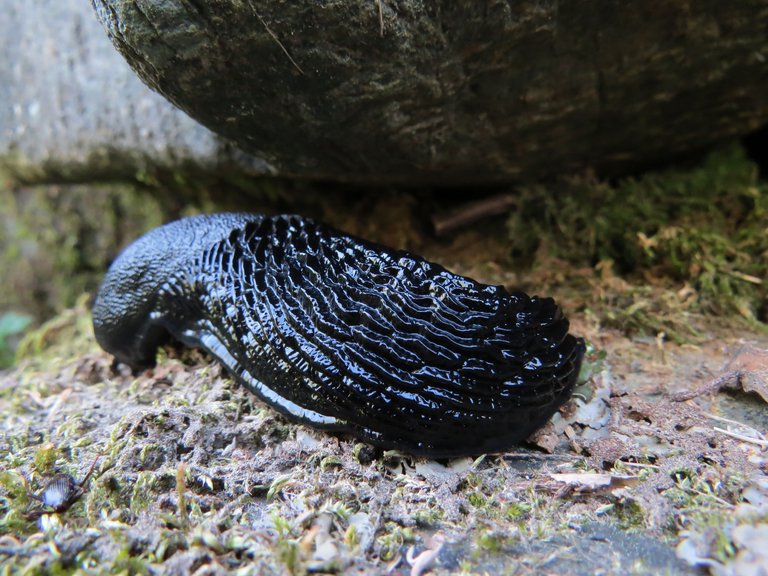 They are more active at night, and although they can damage crops, they play an important role as cleaners in the ecossystem. This one seemed more interested in relaxing near the little waterfall.
What's your experience with slugs? Are they common where you live?
---
There were other creatures nearby, besides the birds, but these are way more common.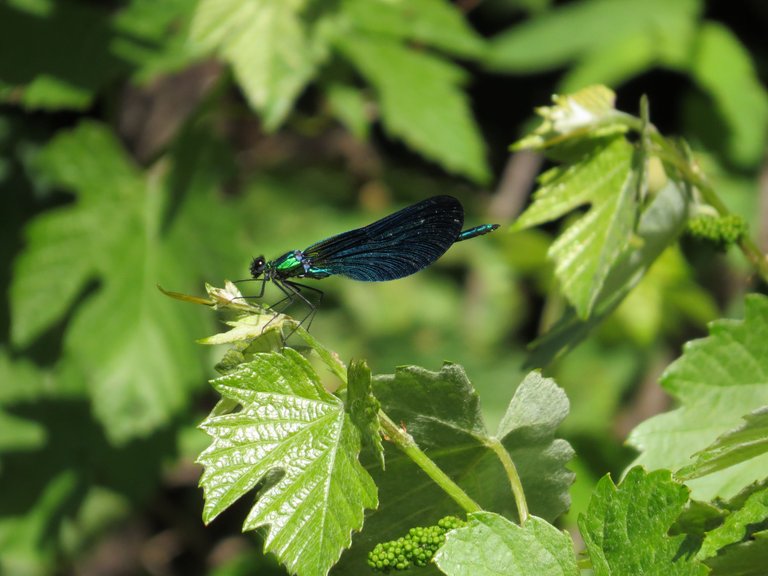 I can tell the difference between damselflys and dragonflys, but I'm totally ignorant about the different damselfly species. Any expert out there witting to identify this beauty? 🙂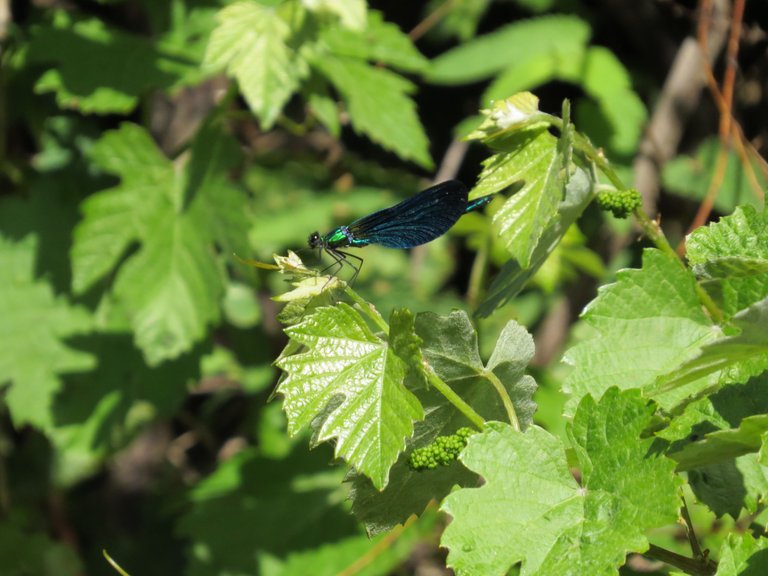 Still haven't joined Splinterlands? In what planet do you live in? Click the banner below and join the fun! (It has my referral link; you can go directly to the website if you don't want to use it; either way... join in! 😎 )

---
---