The colourless kingdom
Looking at the date on the folder, it's been 7 years; 7 years, since I was able to witness a special sunrise.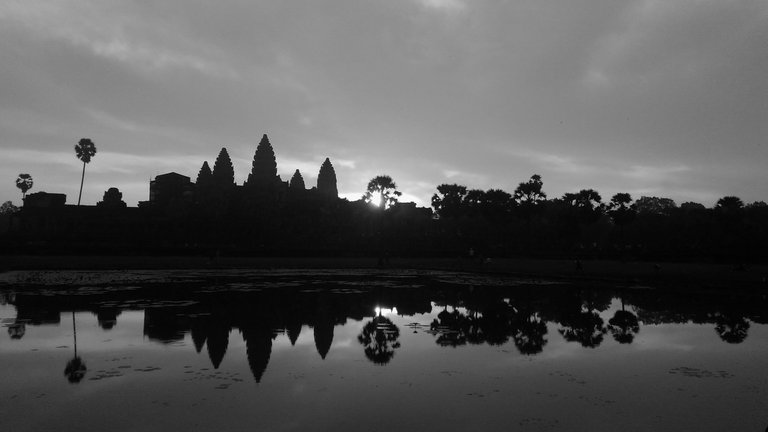 Angkor wat is one of the many temples in Angkor, probably one of the most impressive ancient places I've visited. No wonder it's even present in the country's flag! Being one of the "crown jewels" of Cambodja, Angkor is one of the places that you should put on your travel list. I'm not exactly a history fan, and I can say being here and witness all these ancient buildings is impressive, to say the least.
Ancient temples and lost civilizations make us go back in time, to a time perfectly in line with a monomad challenge.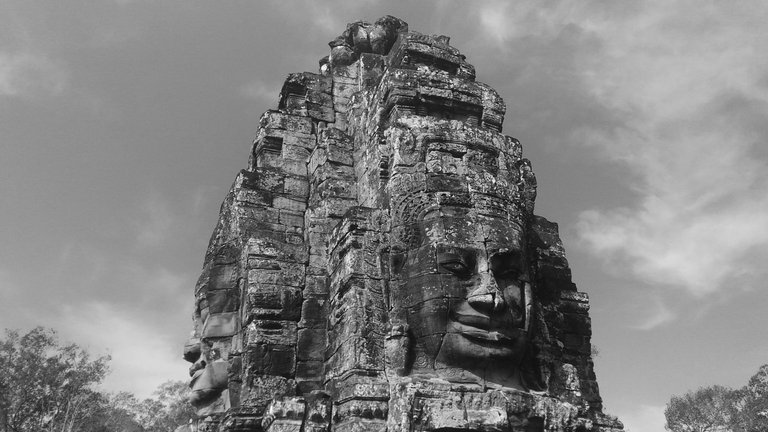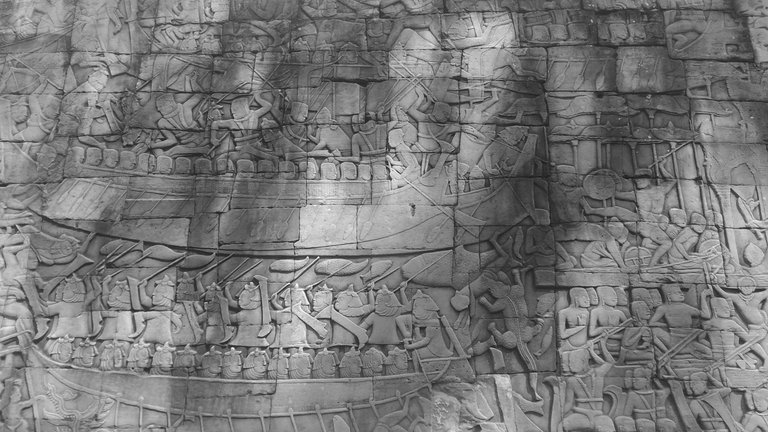 It makes me wonder how the builders back then could make so detailed constructions, filled with little details. Quite a contrast with most modern buildings, isn't it?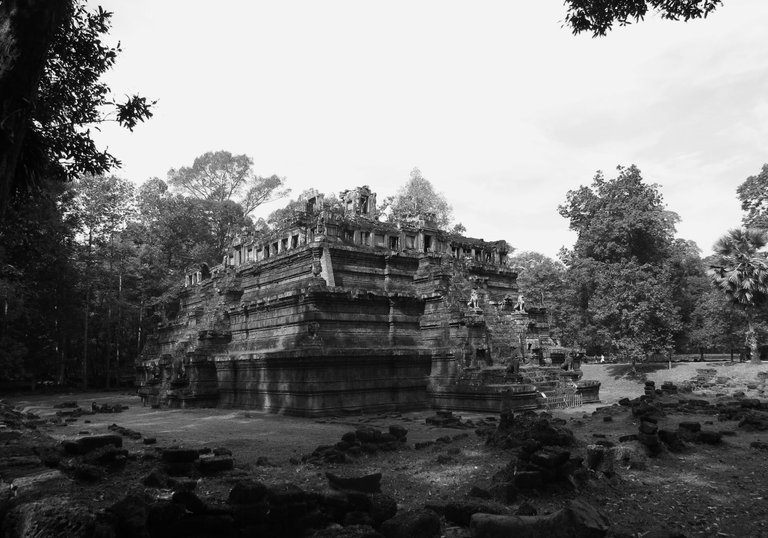 One of the impressive things to note here, is the way mother Nature is claiming her space back.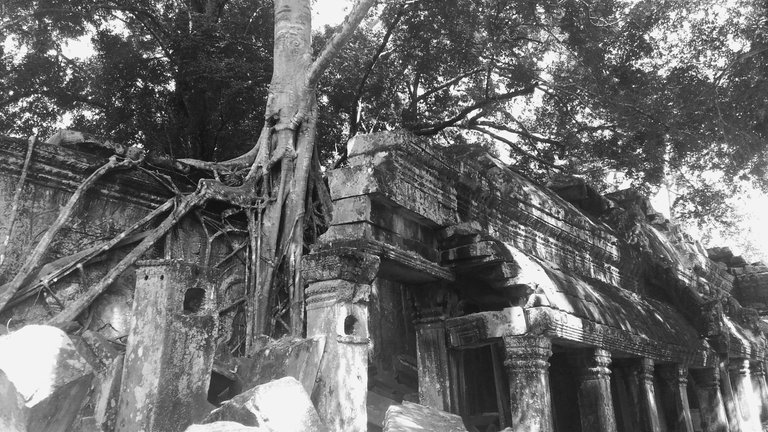 In countless buildings, trees erupt and roots entangle what were once perfect buildings, now crumbled and unable to whithstand the passing of time. Note that most of the buildings are still remarkably maintained, given how ancient they are; but this contrast between nature and civilization is delicious.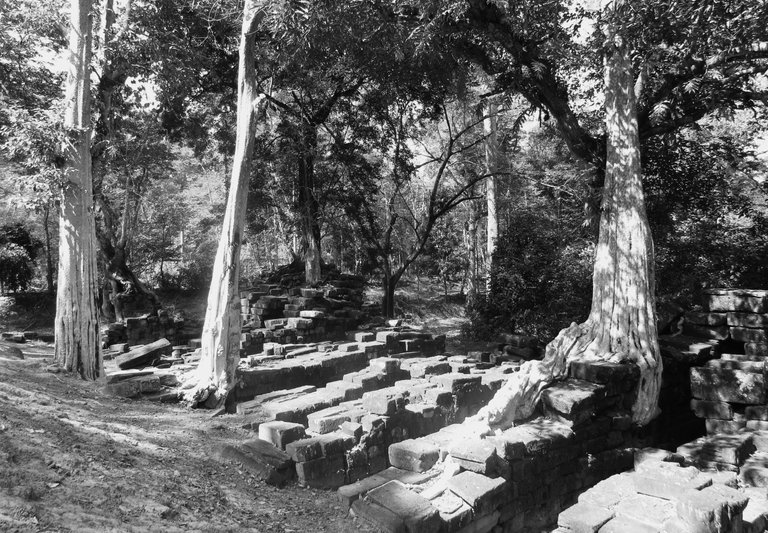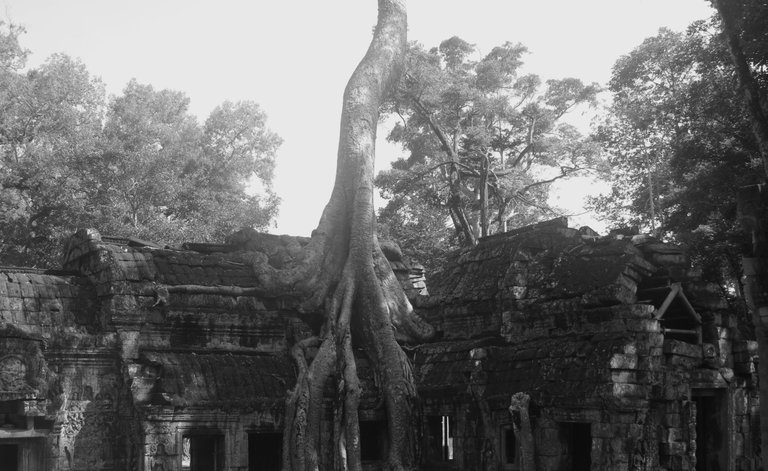 And if, at any time, ancient buildings are too much for you, just take a walk, and relax by the bodies of water present in the complex; beware though... you might be observed.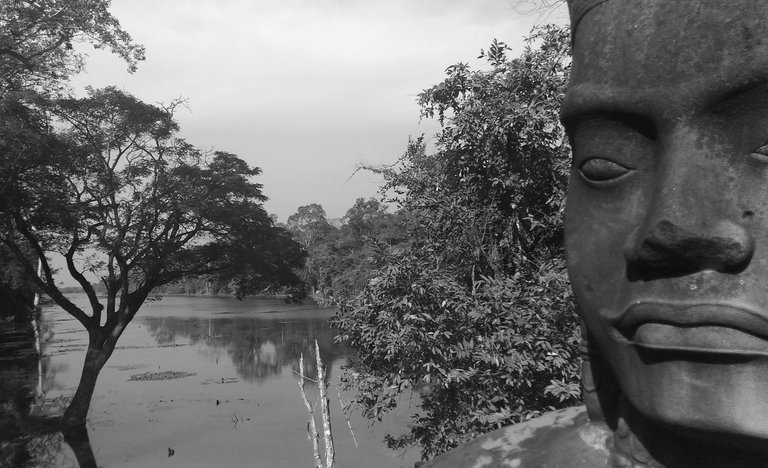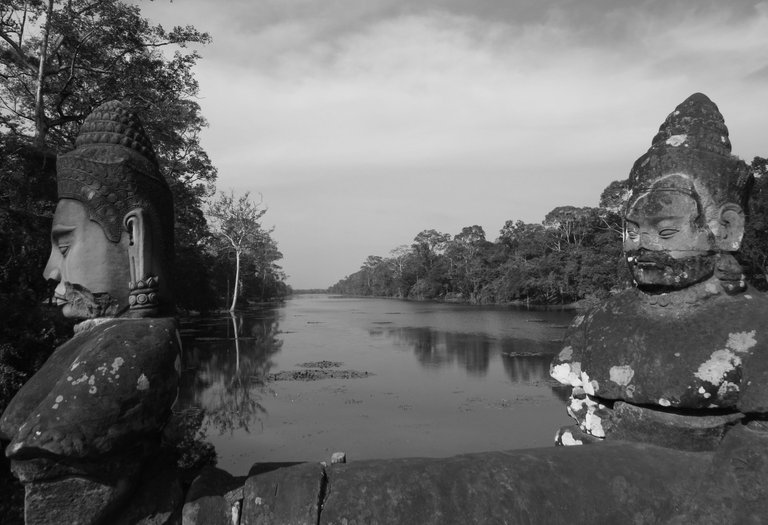 The complex is too big to be seen in one day, or even two; but even if you have only one day, do the trip; trust me... one day alone is enough to be awed.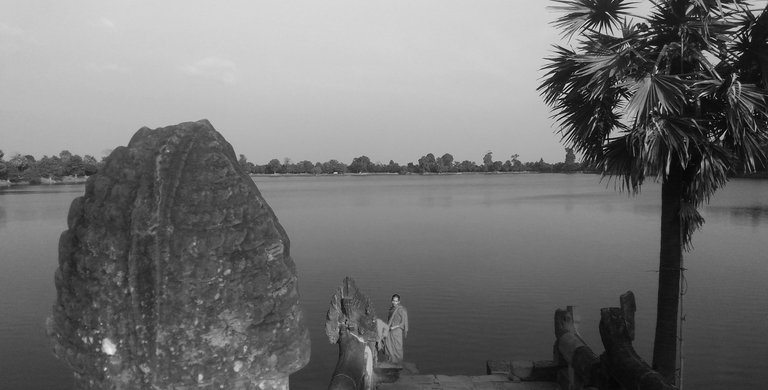 ---
---