Waterbirds
A free theme for this week's SMAP contest! Thanks @nelinoeva, this makes it easier! 😁
---
For this edition I made a roundup of some of the waterbirds I've seen in Doñana National park, in Spain. Although the park was a lot more dry than I was hoping for, there were still a few wetlands with tons of wildlife. And the waterbirds started appearing even before I got to the water part!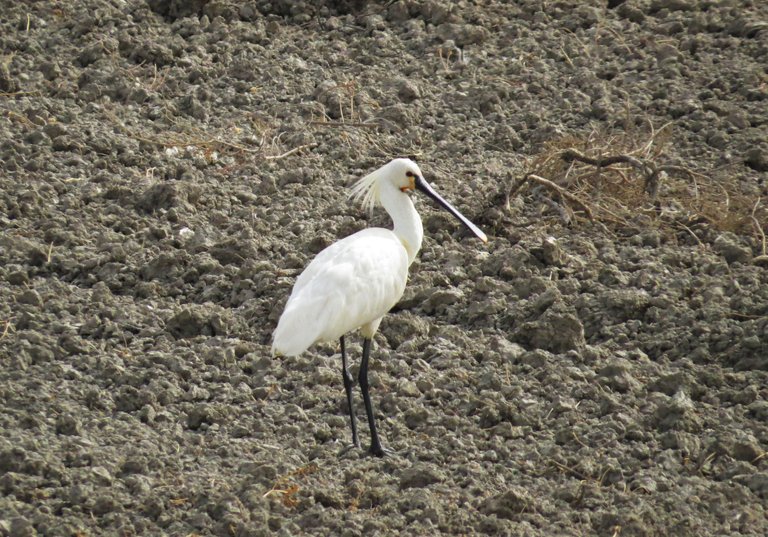 Eurasian spoonbill - Platalea leucorodia
The spoonbill is a bird I normally don't see on dry land, but this one was roaming this field, alone. Although not the usual scenario, they're unmistakable: big bird, white plummage... and as the name implies, a beak shaped as a spoon! Truth be told, the water wasn't that far away.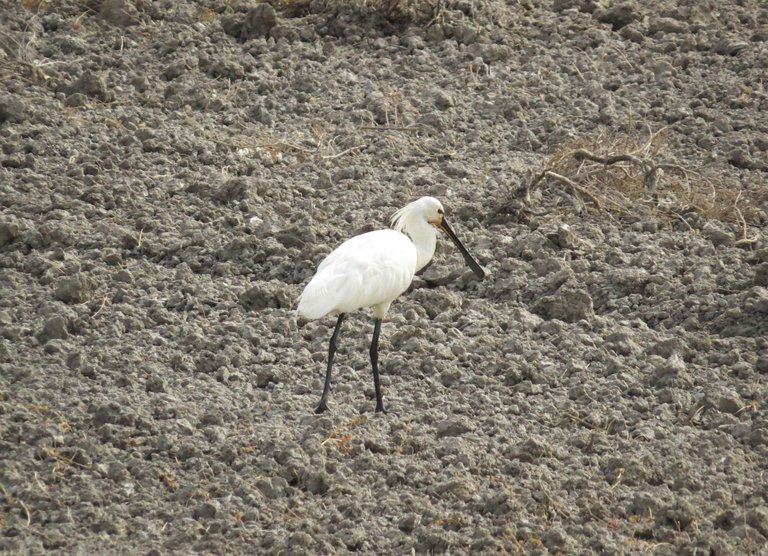 Maybe he was tired of all the noise and decided to relax in quieter grounds. Because as I reached the water, birds were all over the place. Just look how crowded this tree was!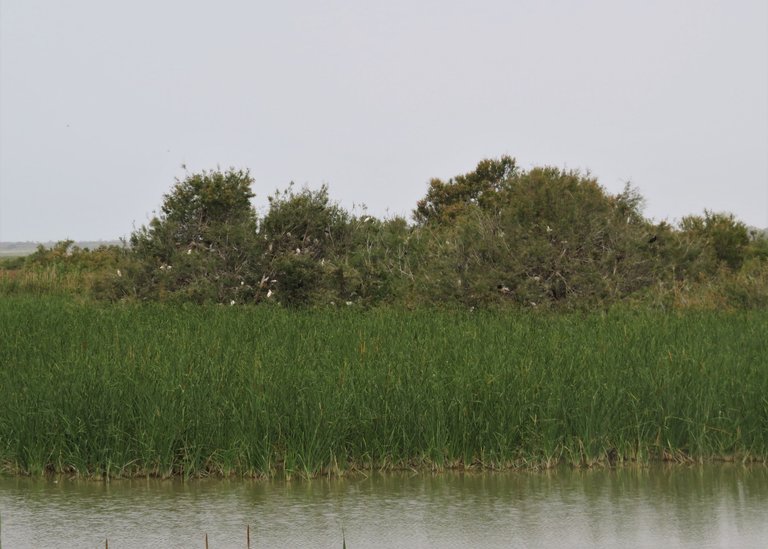 This is one of the reason why I enjoy visiting these habitats so much, the diversity of species in the same place. And among the foliage near the water, spotted a species I rarely see: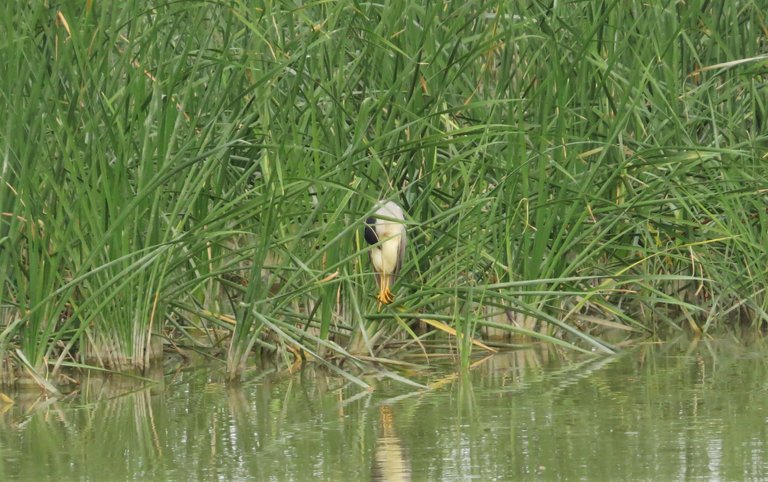 Black-crowned night heron - Nycticorax nycticorax
These herons have a bulky body, and sexes are alike. This one was in a typical upright position, preening while trying to blend in with the environment. Fortunately I spotted another one out in the open.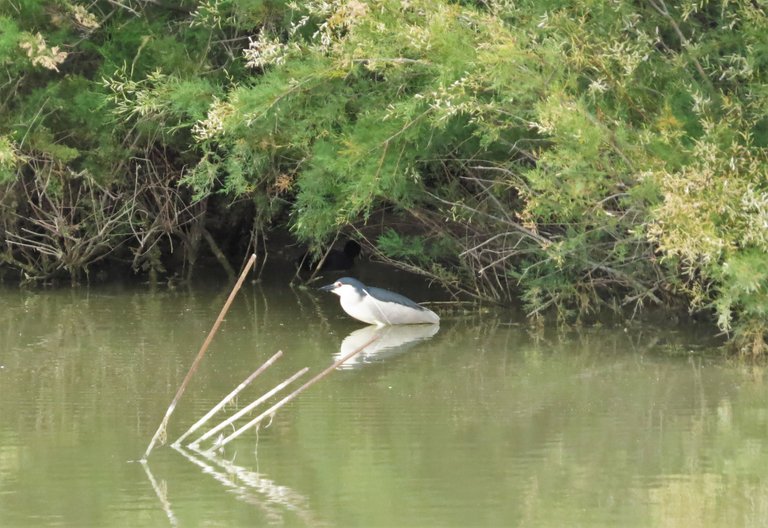 The smooth colours, with the dark top of the head and back and white/grey body only appear in the adults; juveniles are brownish and with patches before molting to the cooler adult plummage.
More commonly found, even in urban parks, the coots were swimming around as well.
Coot - Fulica atra
And a little further away, a couple was just exiting the water.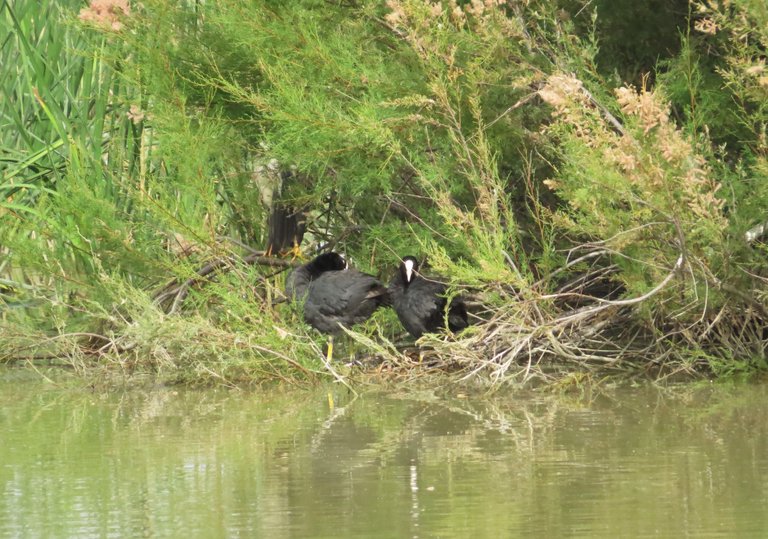 I'm assuming it was a couple, but just like the previous species, there's no way to tell sexes apart here. Neither in this next species, one that it's also hard to see around these parts!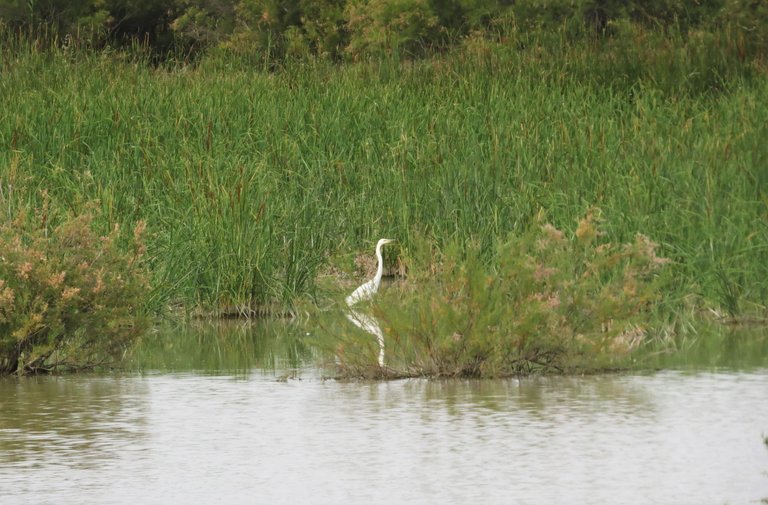 Great white egret - Ardea alba
Their are very similar to the little egret (Egretta garzetta), white with black legs, but they are a lot bigger, almost the size of the grey heron!
---
Although escaping from the title a bit, I'll throw in a couple of birds of prey that I've seen on the way back! It's always great to see them, especially when they can be observed perched, and not flying high above.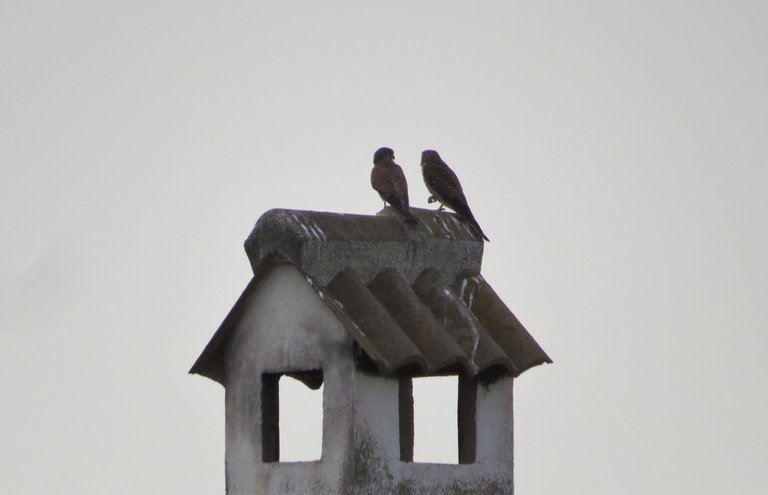 Comon kestrel - Falco tinnunculus
The couple was chitchatting on top of a chimmney, probably cursing at the tourists disrupting their dating time.
As for the black kite, it was an introspective moment, contemplating the landscape.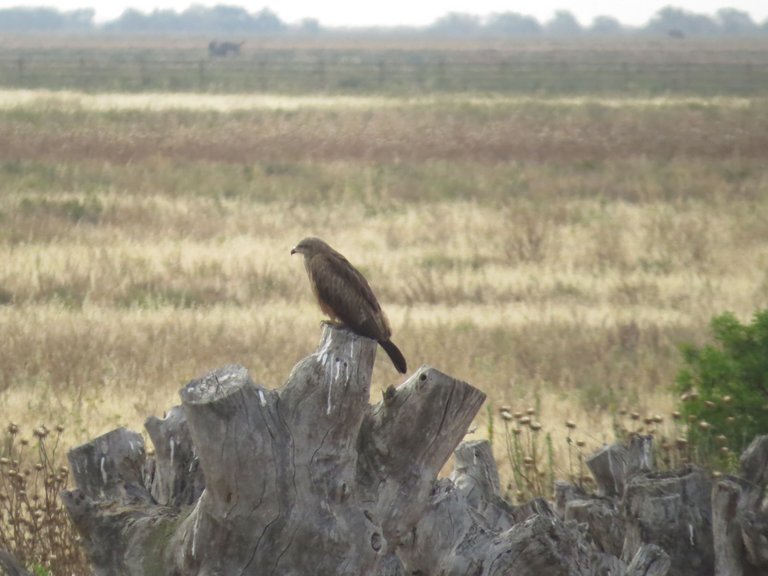 It's amazing the amount of kites I can watch in Spain; they can be observed in Portugal as well, not that they are uncommon here; but it seems that I soon as I cross the border, their number increases tenfold. Not that I'm complaining, more photo opportunities! 😉


Still haven't joined Splinterlands? In what planet do you live in? Click the banner below and join the fun! (It has my referral link; you can go directly to the website if you don't want to use it; either way... join in! 😎 )

---
---