Kozan; Licking Mountain / Kozan; Yalama Dağı (ENG-TR )
Hello,
Even the creaking of twigs under my feet was enough to make me happy as I walked on the ground I stepped on. Then, as I saw the birds emerging from the trees like firecrackers, my peace of mind increased. I also like to walk on stony and cliff roads formed on a mountain slope. I also enjoy watching the creek waters flowing at the bottom of that cliff. Yes, I've come to a place. This is in the forest, but I don't know where. Later, I learned from the local people who settled nearby that this is a forest of Kozan village. The place you see below is known as Mount Licking. The water flow, which consists of the combination of rain and snow waters coming from the skirts of this mountain, also offers us a beautiful visual feast. What kind of place is this place, let's see.
Merhabalar,
Bastığım toprakta yürürken, ayağımın altındaki ince dal parçalarının gıcırtısı bile beni mutlu etmeye yetiyordu. Ardından ağaçların arasından bir fişek gibi çıkıveren kuşları gördükçe huzurum da artıyordu. Bir dağ yamacında oluşmuş taşlı ve uçurumlu yollar da yürümeyi seviyorum. O uçurumun dibinde şırıl şırıl akarak süzülen dere sularını da izlemenin keyfine varıyorum. Evet bir yere geldim. Burası ormanın içi, ama neresi olduğunu bilmiyorum. Sonradan buranın Kozan köyünün bir ormanı olduğunu, yakınına yerleşmiş olan yerli halkından öğrendim. Aşağıda gördüğünüz yer ise, Yalama dağı olarak geçiyor. Bu dağın eteklerinden gelen yağmur ve kar sularının birleşiminden oluşan su akıntısı da bizlere güzel bir görsel şölen sunuyor. Burası nasıl bir yer, gelin bakalım.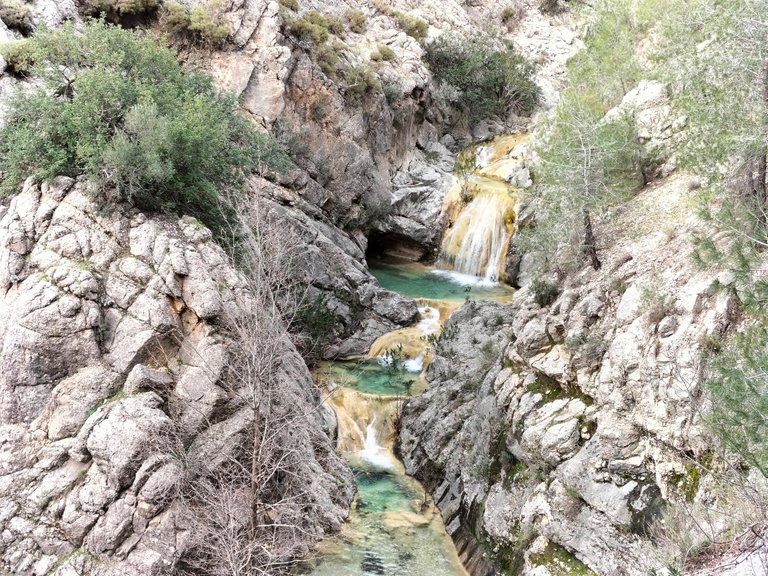 This village, which is scattered completely on a high mountain slope, is located within the borders of the town of Gebiz, which is connected to the Serik district of Antalya. I had the opportunity to come here before the great disaster in our country and discover it. The town of Gebiz is approximately 75 km from the center of Antalya. It takes about half an hour between Gebiz and Kozan village. The roads are straight and asphalt until the town of Gebiz. When you enter Kozan village, the roads start to deteriorate. You continue your journey between those beautiful pine trees that have taken on different shapes and then the large rock pieces that rise. You can also come across bushes, herbaceous plants and different types of mushrooms on the roads, which are usually formed by earthy white sand grains and small stone pieces.
Tamamen yüksek bir dağ yamacına dağınık olarak yerleşmiş olan bu köy, Antalya'nın Serik ilçesine bağlı olan Gebiz kasabasının sınırları içerisinde yer alıyor. Buraya ülkemizde yaşayan büyük felaketten önce gelip, keşfetme fırsatını yakalamıştım. Gebiz kasabası Antalya merkezine yaklaşık 75 km uzaklıktadır. Gebiz ile Kozan köyü arası ise yaklaşık yarım saat sürüyor. Gebiz kasabasına kadar yollar düz ve asfaltıdır. Kozan köyüne giriş yaptığınızda yollarda bozulmalar başlıyor. Farklı şekillere bürünmüş o güzelim çam ağaçları ve ardından yükselen büyük kaya parçaları arasında yolculuğunuza devam ediyorsunuz. Genellikle topraklı beyaz kum taneleri ve küçük taş parçalarının oluşturduğu yollarda, çalılara, otsu bitkilere ve değişik mantar türleri de rastlayabilirsiniz.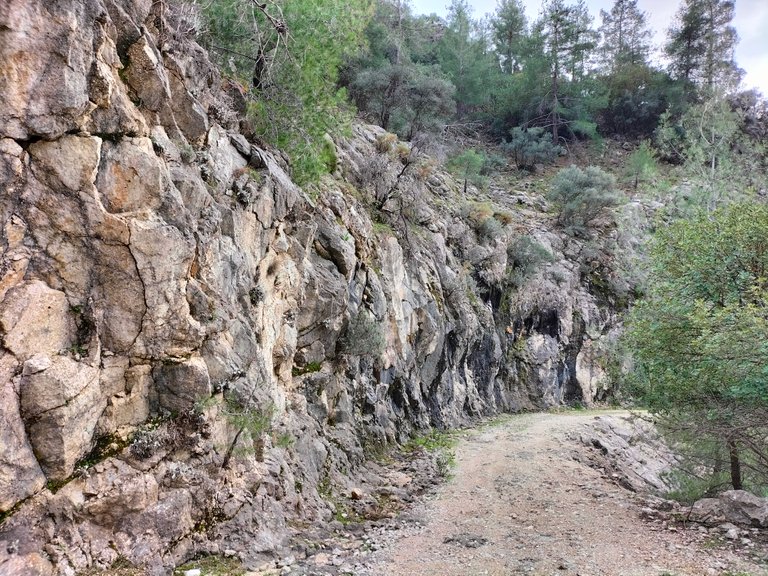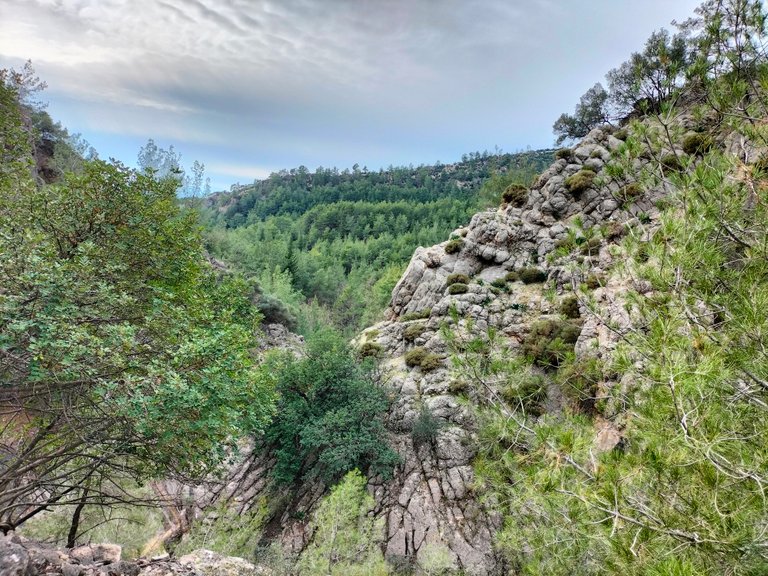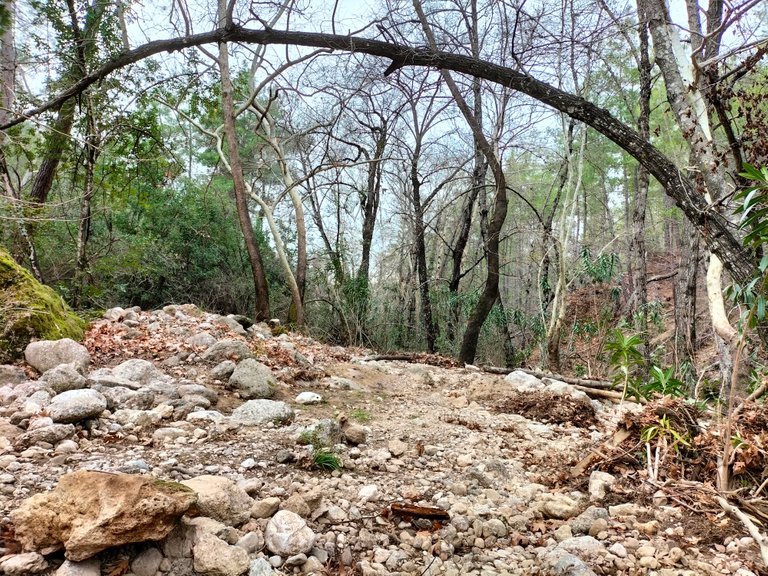 It was not easy for me to come to this mountain of Licking, which is located near Kozan village. It seemed really difficult to predict where the different road routes in front of me were going. The naturally formed rocks of the lick mountain look very different. Its appearance resembled the wet state of a burnt rock. Some parts were also covered with green moss. You may also notice plants and small trees trying to get out of their rocks. Here you can see the picture of that image below.
Kozan köyünün yakınlarında bulunan bu Yalama dağına gelmek benim için hiçte kolay olmadı. Önüme çıkan farklı yol güzergahlarının, nereye gittiğini kestirmek gerçekten zor görünüyordu. Yalama dağın doğal oluşumlu kayaları çok farklı görünüyor. Görüntüsü sanki yanmış bir kaya parçasının ıslak halini andırıyordu. Bazı kısımları da yeşil renge bürünmüş yosunlarla kaplıydı. Kayalarının arasından çıkmaya çalışan bitkileri ve küçük ağaçları da fark edebilirsiniz. İşte o görüntünün resmini altta görebilirsiniz.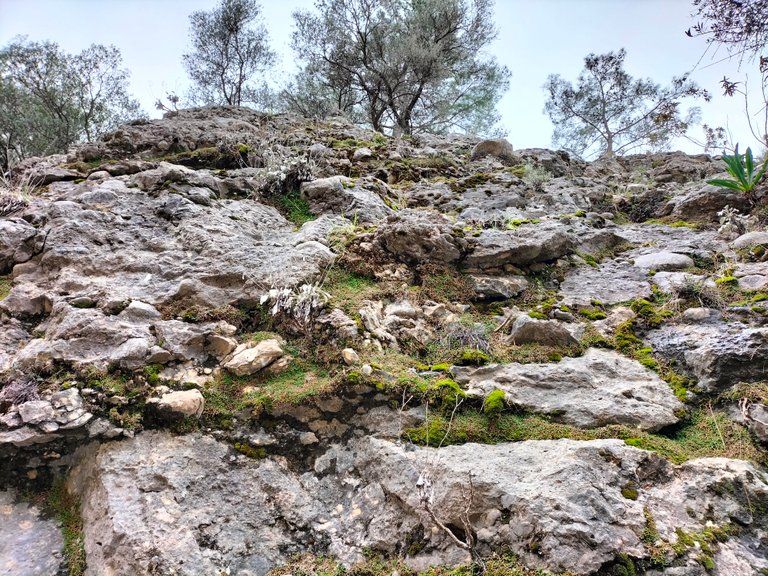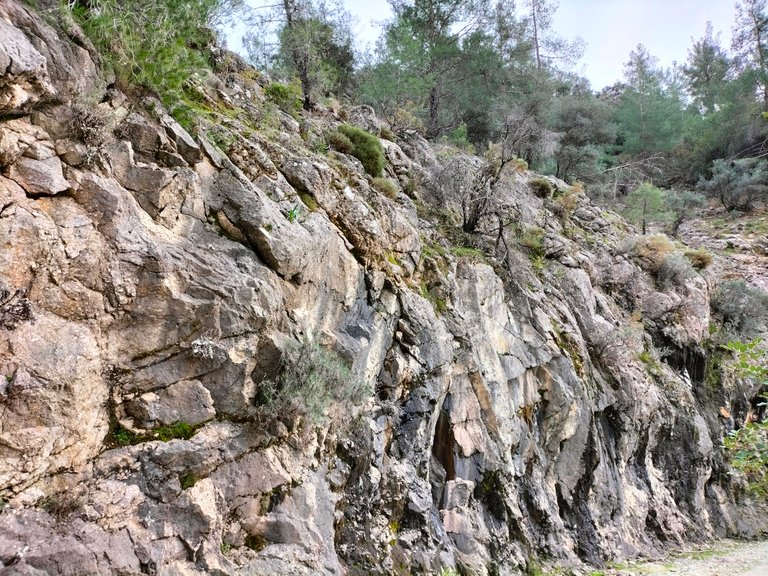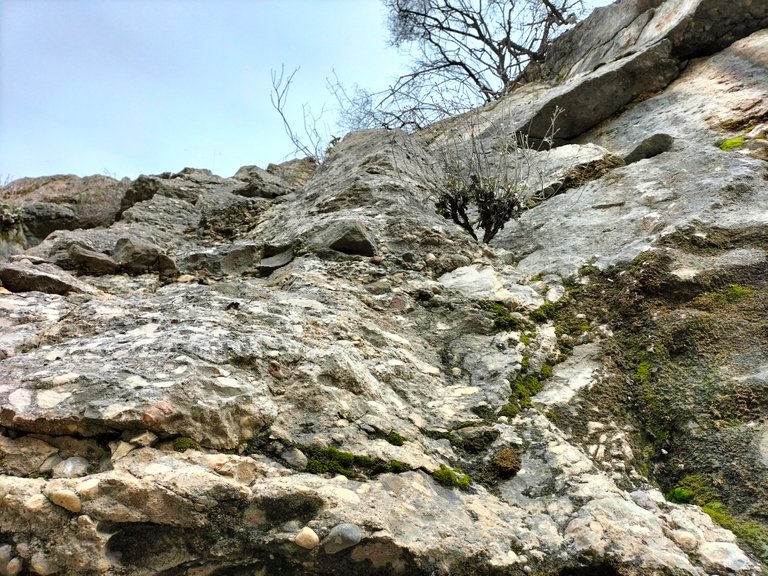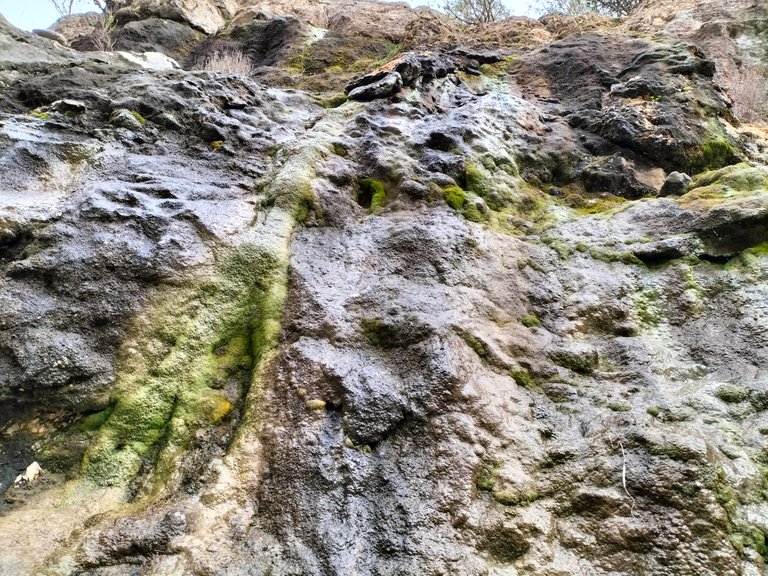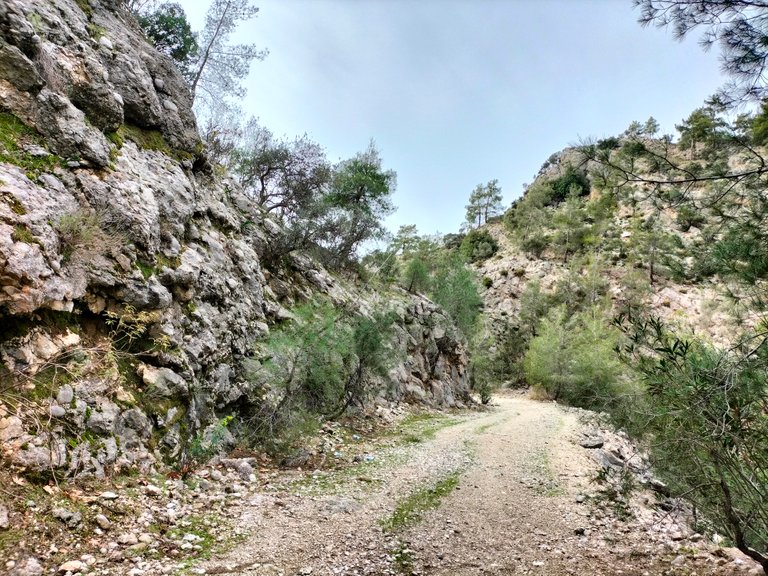 As I hear the sound of this wave of water beating large stones through the licking mountain, I can feel the peace inside me rise. This wave of water passes through a mountain with a split in the middle. The plants on the scratched rocks around it add a different beauty to the landscape. The water wave, which flows in the form of a step-by-step ladder, creates small pools. The turquoise color of the water also reveals the beauty of nature. The gust of wind informs me that I am at a fairly high level.
Yalama dağın arasından koca taşları döverek akan bu su dalgasının sesini duydukça, içimdeki huzurun şahlandığını hissedebiliyorum. Bu su dalgası ortası yarılmış bir dağın arasından geçmektedir. Etrafındaki çizikli kayaların üstündeki bitkiler, manzaraya ayrı bir güzellik katıyor. Basamak basamak merdiven şeklinde akan su dalgası, küçük küçük havuzlar oluşturuyor. Suyun turkuaz rengi de doğanın güzelliğini ortaya çıkarıyor. Oldukça yüksek bir seviyede olduğumu esen şiddetli rüzgar bana haber veriyor.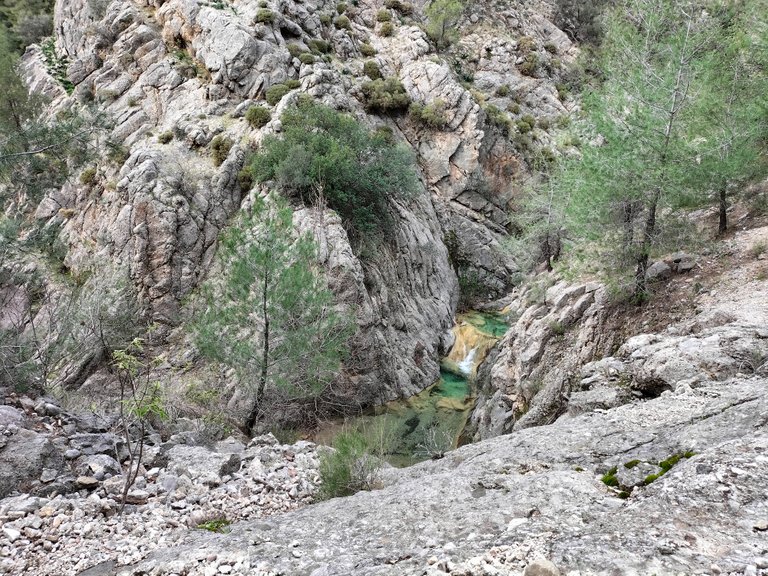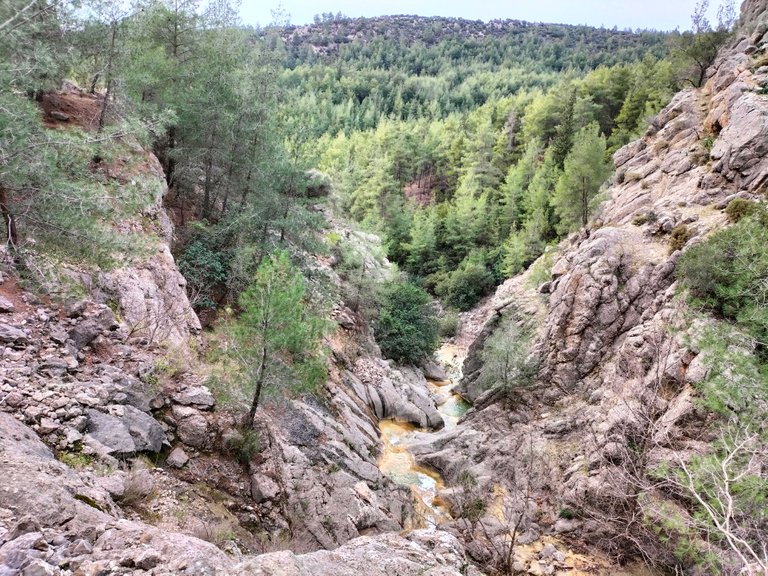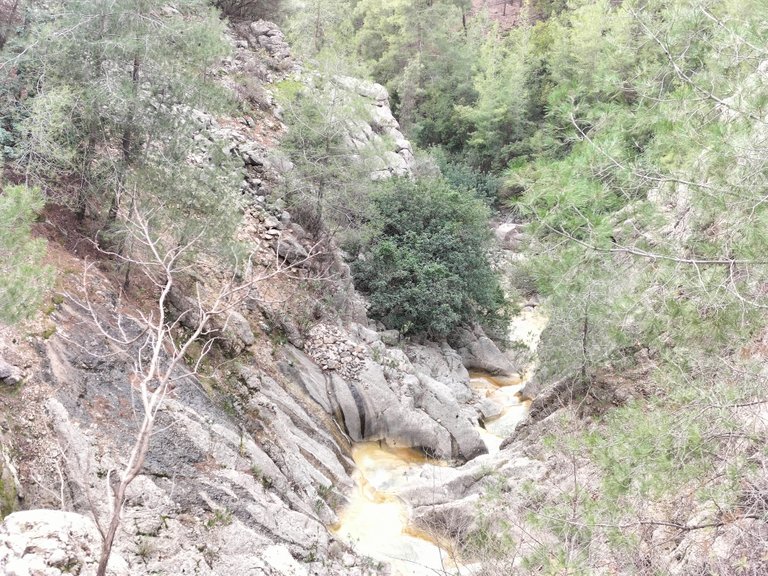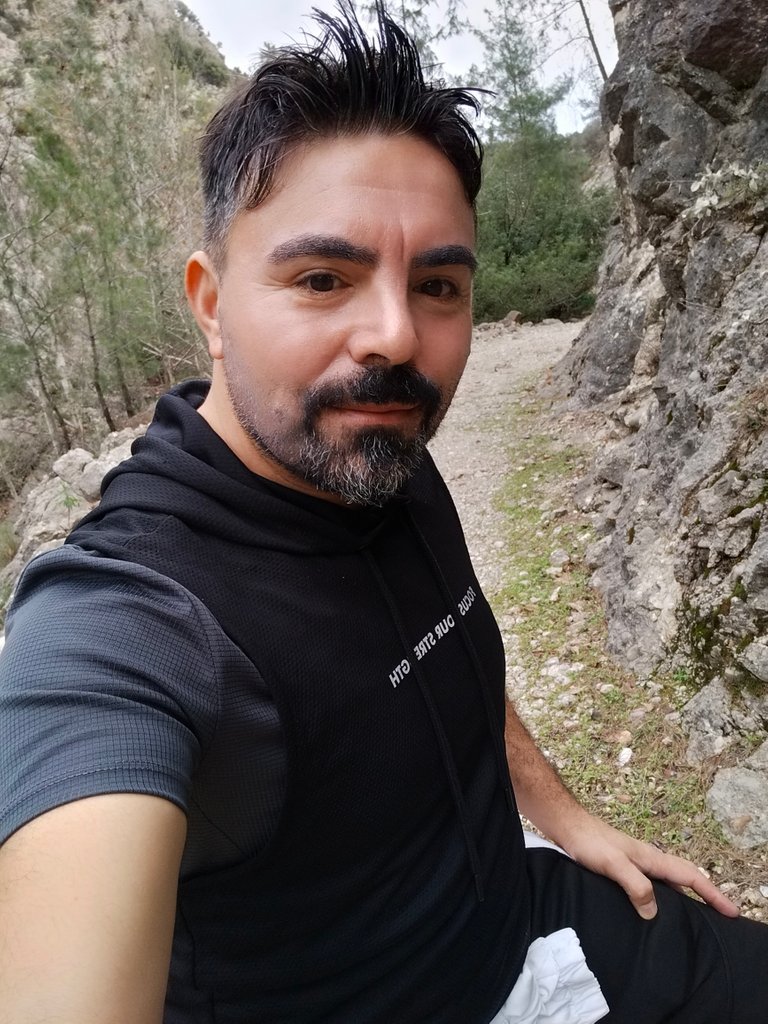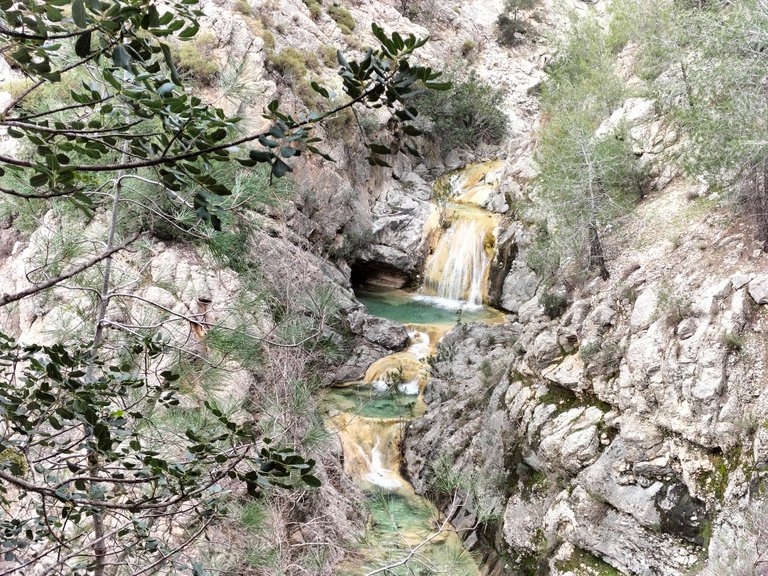 I would like to tell you about the beautiful local dishes, the hostels and hotels you can stay in, the cafes and businesses where you can sip with pleasure. But none of these counts are here. Actually, it's too good not to be. Because it would be the greatest injustice done to nature to play with this beautiful painting of nature, which we can hardly see. But you can sit on the top of the mountain and enjoy the view with a snack or two that you will take with you and a hot tea in your thermos.
Sizlere buradaki güzel yöresel yemeklerden, konaklayabileceğiniz pansiyon ve otellerden, keyifle yudumlayabileceğiniz kafe ve işletmelerden bahsetmek isterdim. Fakat bu saydıklarımın hiç biri burada yok. Aslında olmaması da çok iyi. Çünkü, doğanın pek göremediğimiz bu güzel tablosuyla oynamak, tabiata yapılmış en büyük haksızlık olurdu. Ama yanınıza alacağınız bir iki atıştırmalık yiyecek ve termosunuza koyduğunuz sıcacık çayınızla dağın tepesine oturup, manzaranın tadını çıkarabilirsiniz.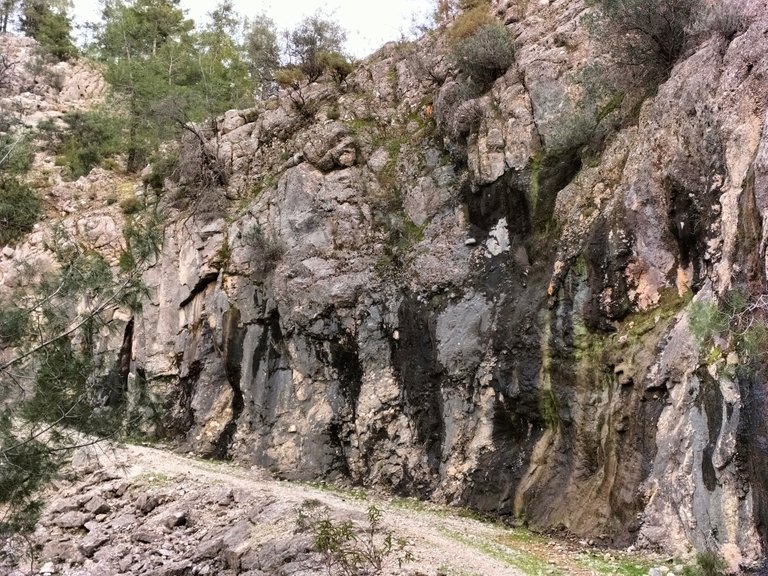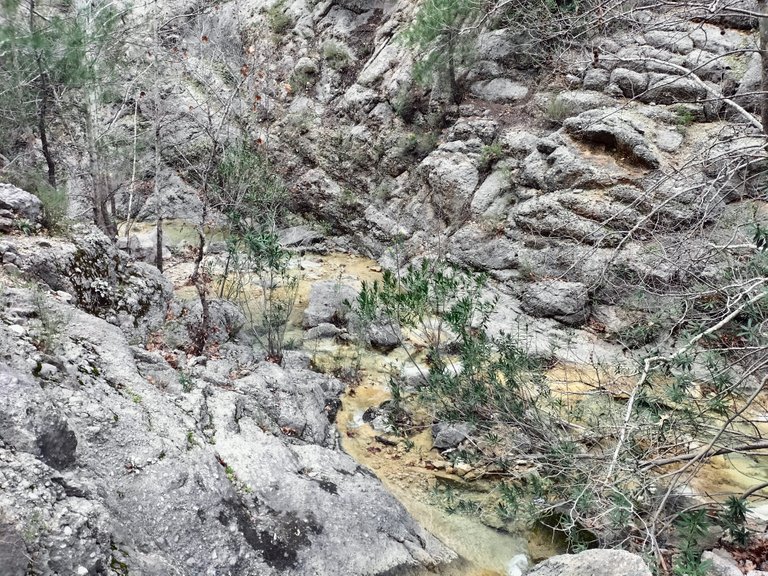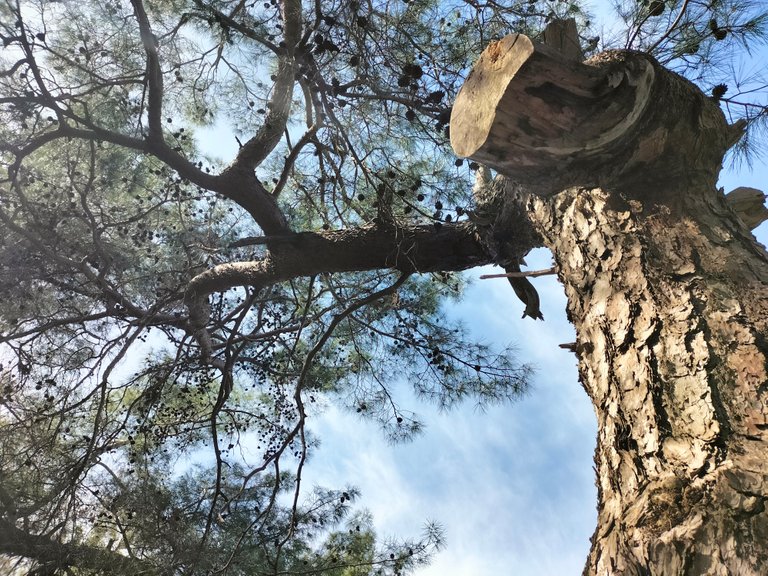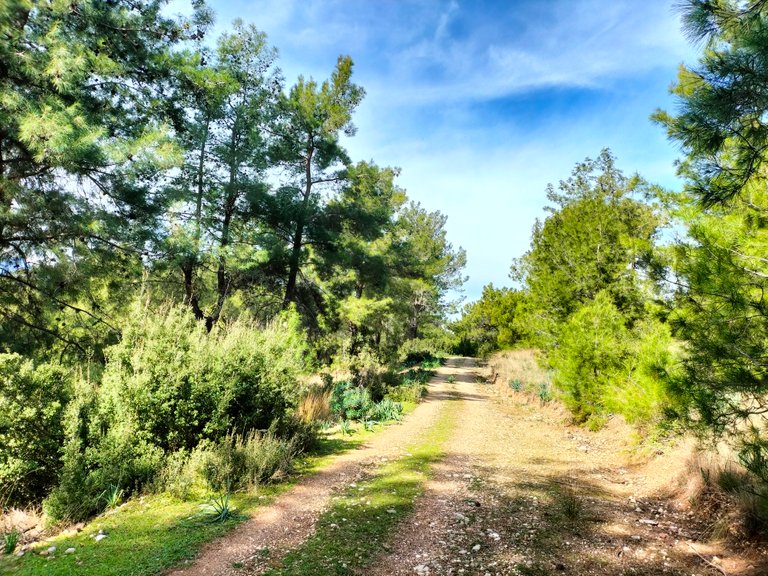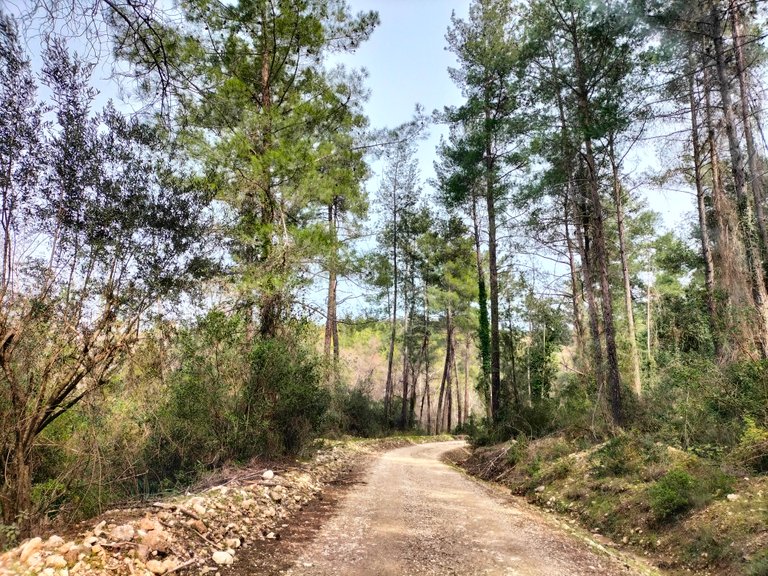 Burası yüksek bir dağ yamacının tepesidir. Kayaların hemen altından dar geçişli bozuk yolların olduğunu da hatırlatayım. Bu taşlı ve bozuk yollarda ilerliyor, farklı türdeki ağaçlara ve farklı görünüme sahip yapılara rastlıyorsunuz. Bazı yaşlı ağaçların dallarını edindiklerini gördükçe üzülüyorum. Yeşil rengin hakim olduğu bölgeden başka kimseciklerin geride kaldığı da, buranın fazla bilindiğini de gösteriyor.
Burası yüksek bir dağ yamacının tepesidir. Kayaların hemen altından dar geçişli bozuk yollar olduğunu da hatırlatayım. Bu taşlı ve bozuk yollarda ilerledikçe, farklı türden ağaçlara ve farklı türden otlara rastlıyorsunuz. Bazı yaşlı ağaçların dallarını toprağa bıraktığını gördükçe üzülüyorum. Yeşil rengin hakim olduğu bölgede benden başka kimseciklerin olmaması da, buranın fazla bilinmediğini de gösteriyor.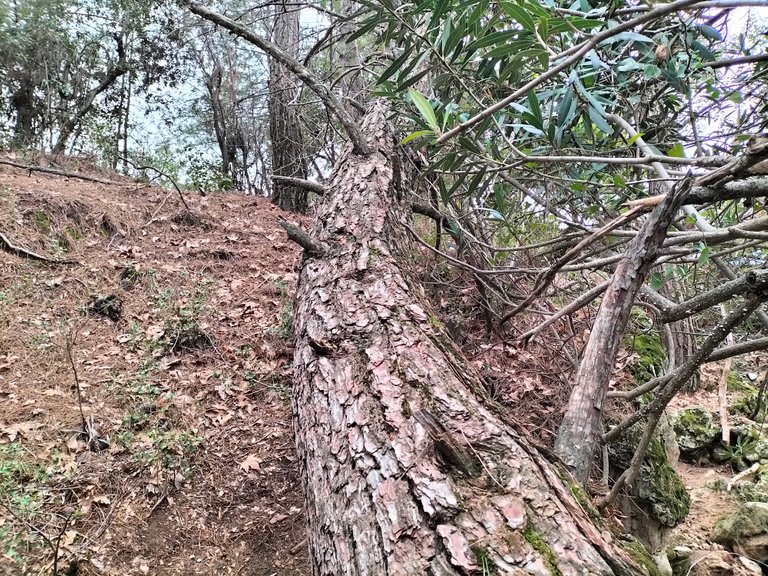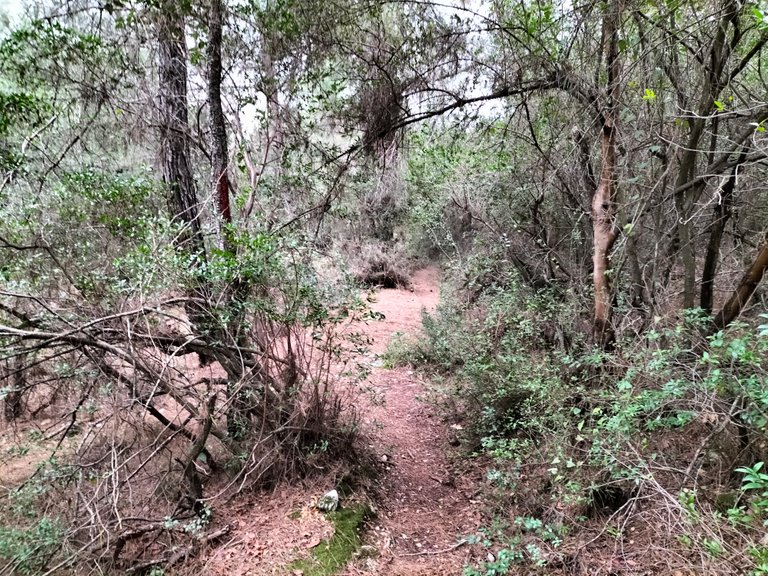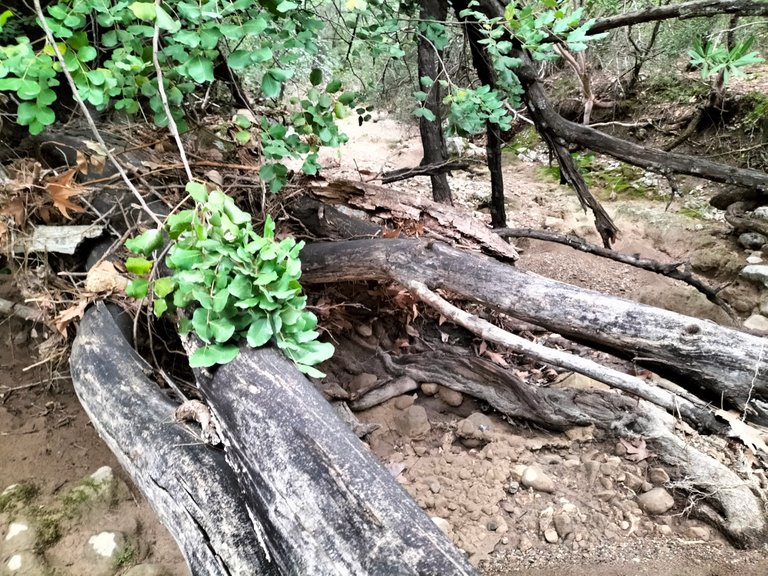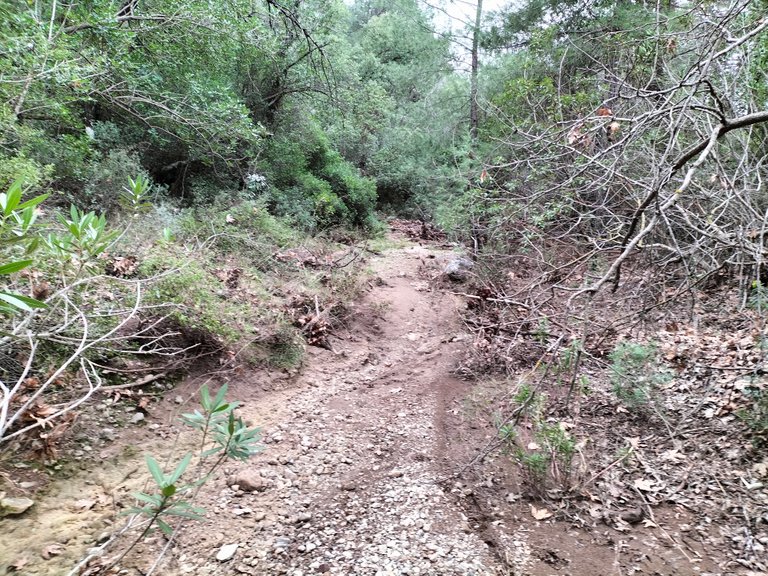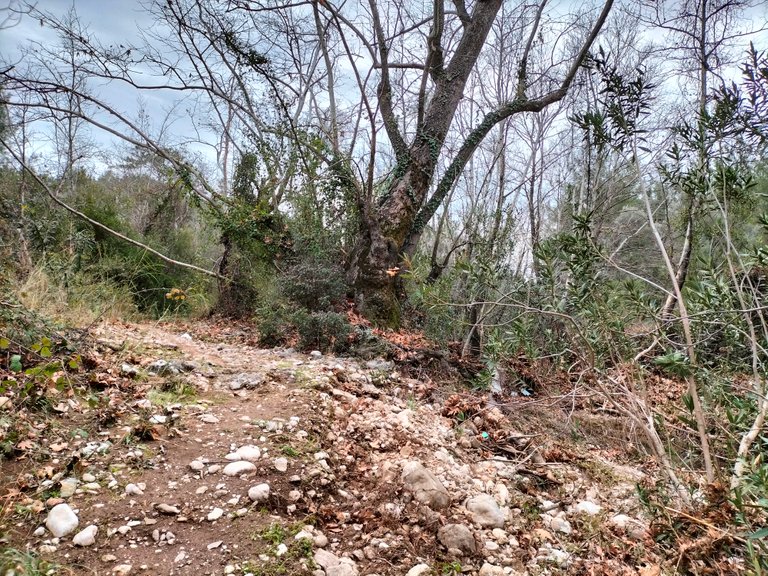 Melting snow waters increase with rain waters in this season. These waters, which pass through the mountains, also wash all the plants and the large stones around. These stones, which are thrown to the right and left, make way for the flowing water. When I touch this ice-cold water with my hand, I realize how clean and clear it is.
Eriyen kar suları, bu mevsimde yağmur sularıyla çoğalıyor. Dağların arasından geçen bu sular, bütün bitkileri ve etrafında bulunan büyük taşları da yıkıyor. Sağa sola savrulan bu taşlar akan suya yol yapıyor. Elimi bu buz gibi suya dokundurduğum da ne kadar temiz ve berrak olduğunu da fark edebiliyorum.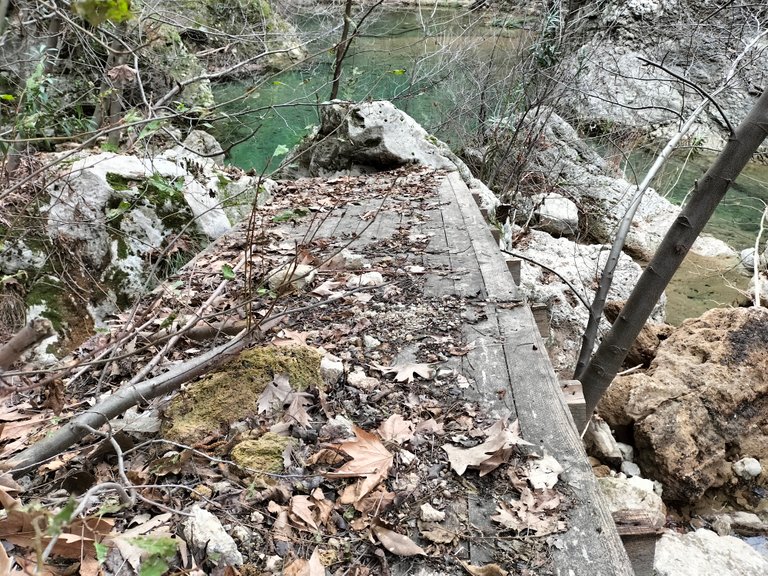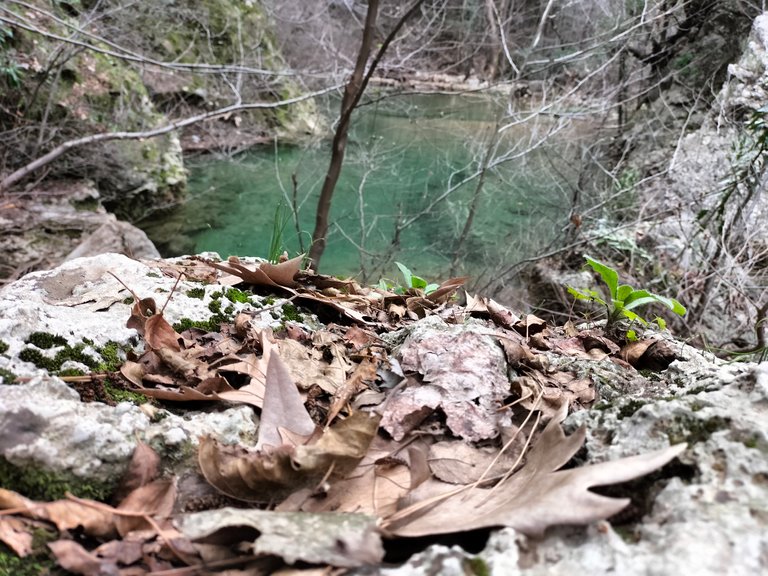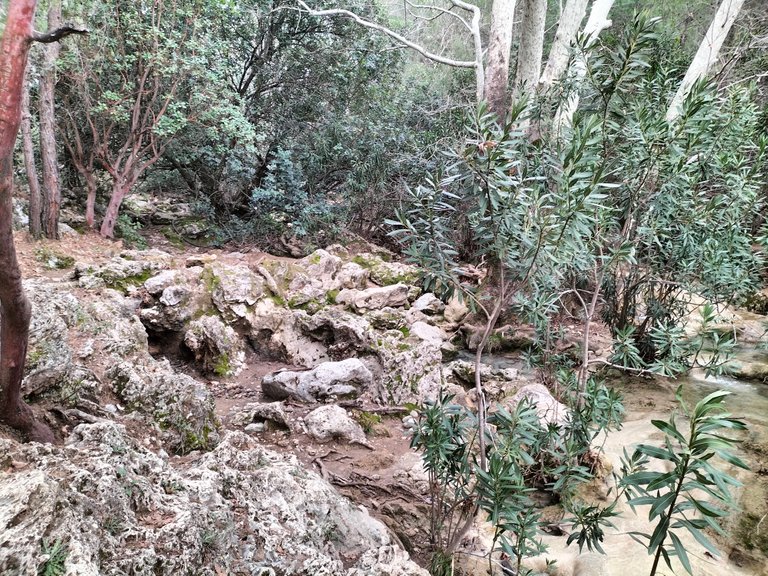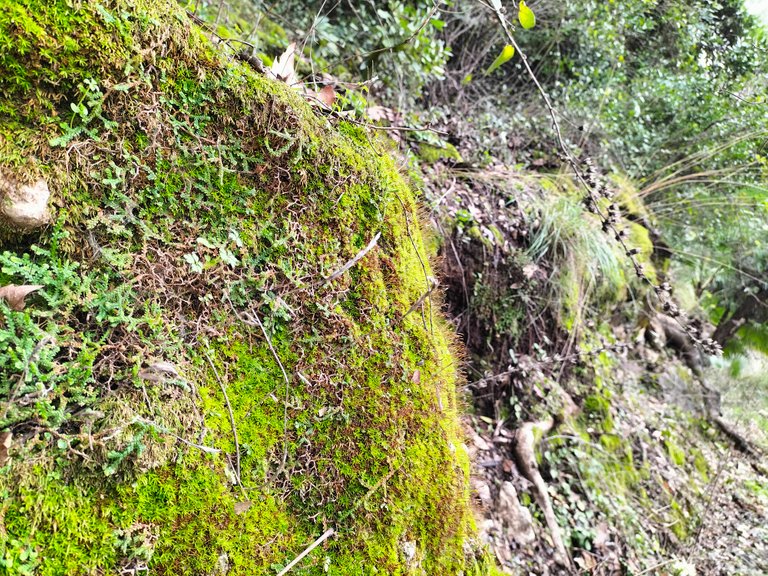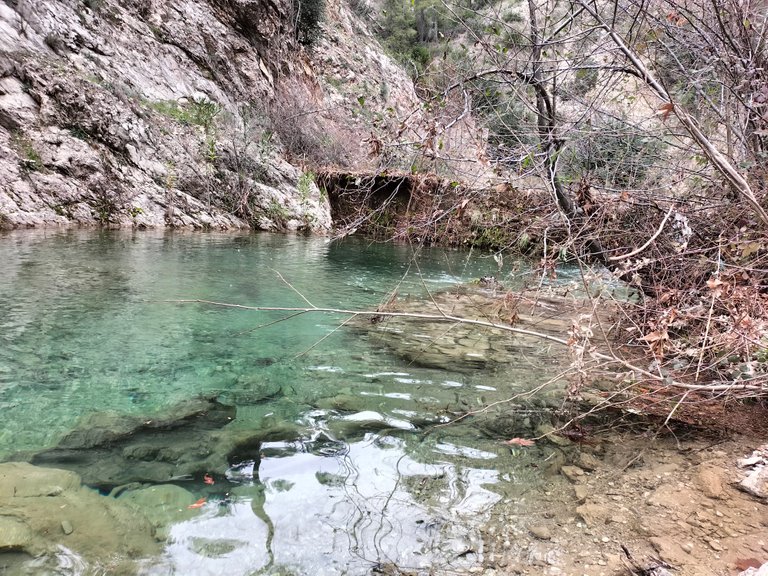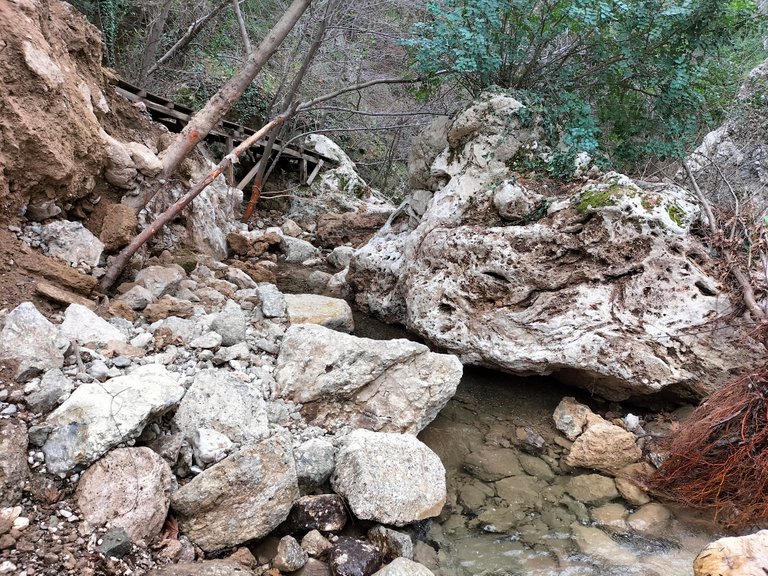 Although it was difficult for me to leave this unique beauty of nature, which I found by chance, you should not be late for returning home. I had my compass ready in my head for certain points on the way back. I left the area remembering them. See you again, bye for now.
Tesadüf üzerini bulduğum, bu eşsiz doğa güzelini bırakıp gitmek her ne kadar bana zor gelse de eve dönüş için geç kalmamalıydın. Kafamda dönüş yolu için belirli noktalar için pusulamı hazırlamıştım. Onları hatırlayarak bölgeden ayrıldım. Tekrar görüşmek üzere şimdilik hoşça kalın.
---
---