I love shopping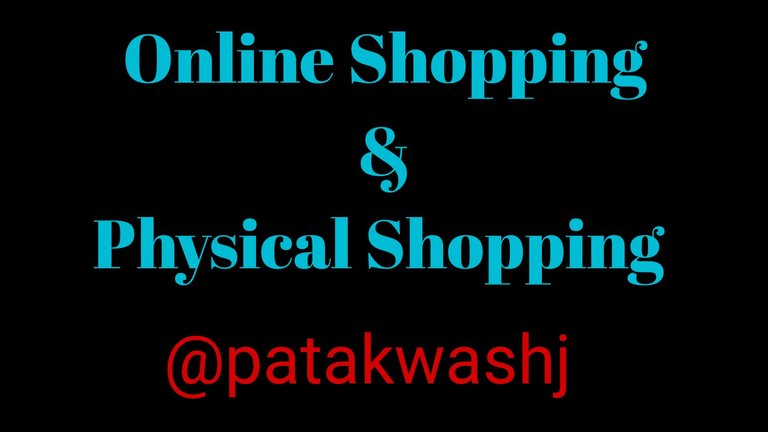 Hello hivers, it's been a little while and I want to say happy new year to you and welcome to my blog.
In this modern days science and technology made almost everything simple at the tip of our fingers which is almost stress-free then people can attend to different tasks at the same time. All thanks to science and technology.
Shopping
One of the things is shopping for different items. Back in the days, one has to go to the store to enable them buy whatever they needed as there was no technology that could help in that but today, people shop from another country and it's delivered to their doorsteps with the help of technology.
As an entrepreneur I've also did many online shopping for my business with people I've never seen or met physically and it was successful though I know people who were swindled through online shopping.
My choice
In as much as online shopping is stress-free, time managing and mobil accident free, I still prefer physical shopping.
Why?
Well, as mentioned above, I've never been swindled since I started online shopping but I've been delivered with something I thought was because in the picture but ended up not meeting my standard.
Physical shopping helps me to see, touch and feel with my hands anything I am buying without complain because even if it's not up to standard, it's my choice.

Physical shopping doesn't make me anxious. Yes each time I'm doing online shopping, I am always apprehensive about whether the goods will be delivered or not. At the right time or not. Even people you know can swindle you hence some people no longer have conscience and doesn't care what you will go through if they cause you deliberate and unnecessary pains.

In this part of the world was fraud is on the increase as people no longer want to sweat to get genuine money but to just wait for an innocent victim they can scam, online shoppers have fallen victims to such several times.

Should we talk about time of delivery?

I read on social media some weeks ago whereby a delivery man ate what a customer ordered without any iota of remorse and I wonder what they always do to people's food on the way whenever they are asked to deliver.
Reading this you will understand why I prefer physical shopping to online shopping because I want to avoid unnecessary dramas. But what can I do? I also do online shopping as it's on the trend now and I have to adjust to time even if I am most times afraid.
---
---