My Introduction on blockchain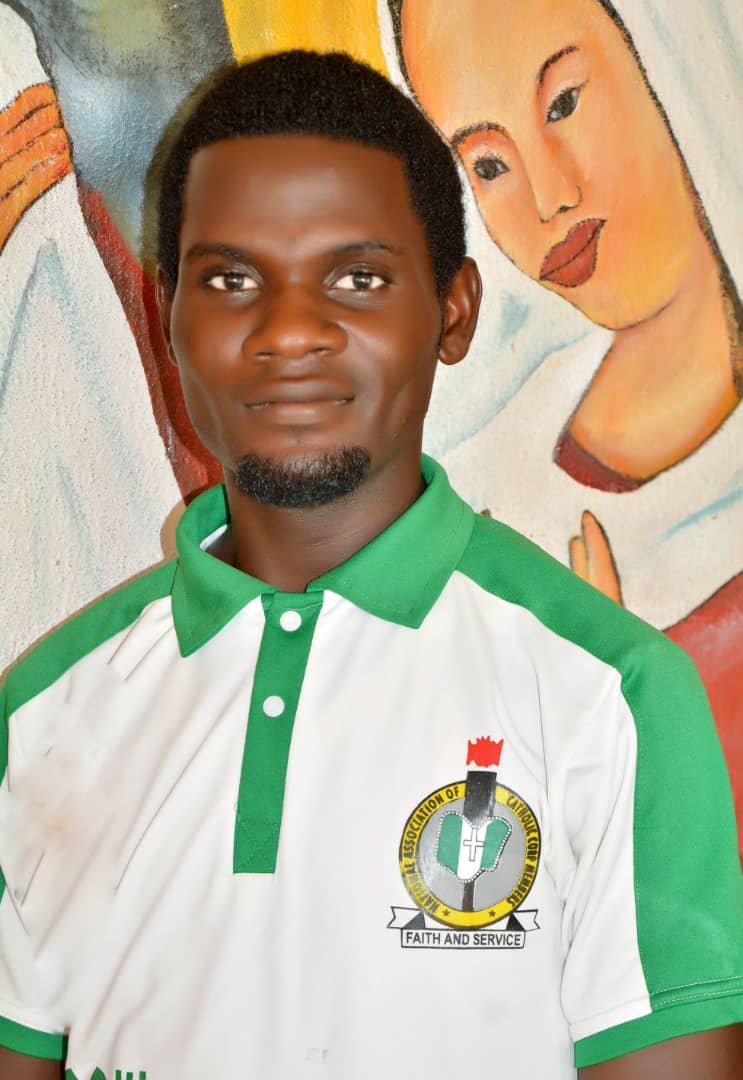 Hello!
Am Aernan Patrick Terfa but you can call me Pato as my cohorts normally address me, here I have a singular honour to inform the blockchain family that am an extrovert and highly inquisitive, it may also interest you to know that due to my inquisitive nature I came to know about blockchain to which I write this post to introduce myself. Nigeria is my country (motherland) and Benue State is proud to have me as a son, Konshisha local government is the home that owns me, Mbayir in constituency is my council word, Igila is my family name and most importantly Aernan is my handsome father. am glad to state that I completed my primary education at Central Pilot Primary School Karu Local Government Area of Nasarawa State in 2007, I didn't stop there but proceeded to Ute Community Secondary School Koti-Yough Vandiekya Local Government Area of Benue State and in 2014 sat for both the West African Examinations Council(WAEC) and The indigenous National Examinations Council (NECO) where I obtained the Senior Secondary School Certificate respectively. My vision to become a problem solver motivated me to go further in education and Ahmadu Bello University Teaching Hospital hosted me for five years and taught me how to be a professional Health Information Management Officer, to which in 2021, I was bestowed with my Degree. I have experience of health and never said it was enough for me, to this end, I enrolled for Post Graduate Diploma in Education to which am currently running. This does not stop my passion for reading other books and gaining more knowledge and insight into the world around me. I have a strong passion for online learning to improve or develop my capacity which will fit into the current dispensation. I was introduced to hive by a friend known as. @dwixer on the platform
Am currently unemployed but hopefully preparing myself for a brighter future to come.
Wow! I am a fan of football and a strong supporter of Chelsea Football Club. I am a good scrabbler and lover of horror movies. managing relationships and interacting with friends is a social phenomenon of my humble self. I love eating junk food and diluting it with soft drinks. Oh wonderful, have you ever imagined eating and chatting with friends, if you have not done so please try and gather like 5 good friends take yourself out and catch funny together believe you would love enjoy the experience. It may also interest you to know that politics is one factor in Nigeria that I come to love and wish to know more and get myself involved in so as to betterment the lives of the common man in the society. Improving and protecting the lives of my next neighbor is paramount to my existence, and for this very purpose I tell you even as I tell my friends that 'do the right thing and be Free'.
Am a religious person because salvation is a primary target of my daily life.
Finally be informed that am counting few years to clock my thirty years of age, I was born in a polygamous family and I have 6 siblings to which five are behind me and one is before me. My lovely mother is blessed to have me as a child.
Thank you for taking your precious time and going through my background, I would hope we have better days ahead. Once more, I am Aernan Patrick Terfa.
---
---