[ESP/ENG] 🍃🌿Haciendo un bolsito de mi vecino Totoro | Making a Totoro bag🌿🍃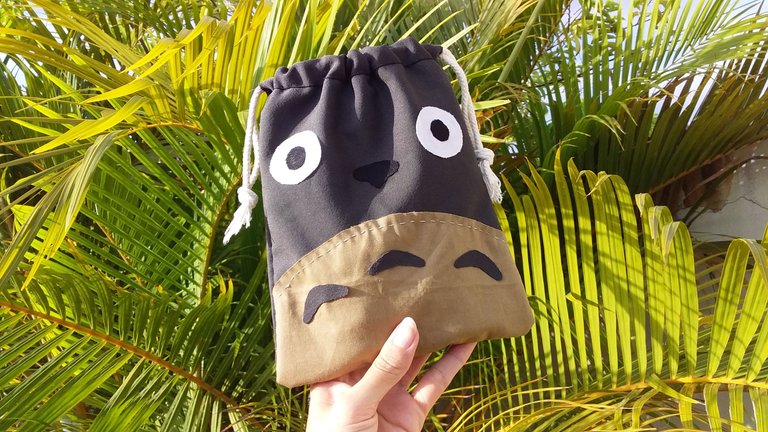 Saluditos | Greetings
Holaa, gente linda de Needleworkmonday, espero que se encuentren muy bien 😊 el día de hoy quisiera mostrarles el proceso de cómo realicé un bolsito de "Mi vecino totoro", uno de mis personajes favoritos de Estudio Ghibli 💕 ustedes saben que la mayoría de las cositas que hago son inspiradas en anime porque siendo honestos, me encanta todo ese mundo, no me escondo jajajaj 👉👈 pero bueno uwu, espero que les guste mucho.
Hello, beautiful people of Needleworkmonday, I hope you are doing great 😊 today I would like to show you the process of how I made a "My neighbor totoro" bag, one of my favorite characters from Studio Ghibli 💕 you know that most of the things I make are inspired by anime because being honest, I love all that world, I don't hide it hahahahahah 👉👈 but well uwu, I hope you like it a lot.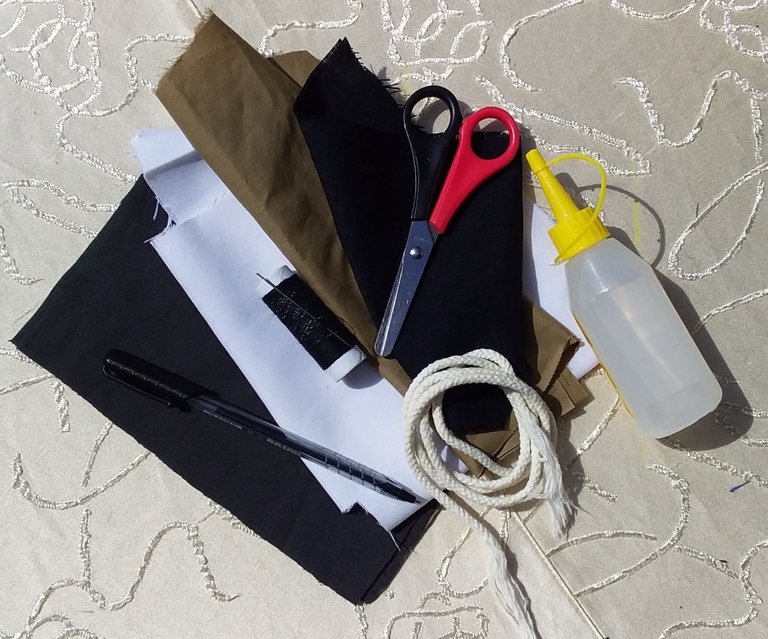 Los materiales que utilicé fueron:
Retazos de tela (gris, beige, blanco y negro)
Hilo (negro y beige)
Aguja
Un trozo de cuerda
Pega
Tijeras
Lápiz
The materials I used were:

Fabric scraps (gray, beige, black and white).
Thread (black and beige)
Needle
A piece of string
Silicone
Scissors
Pencil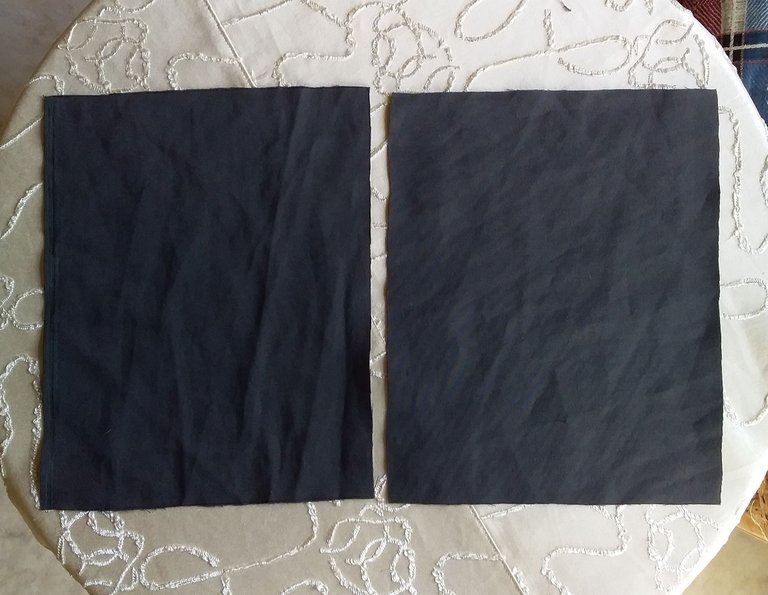 Empecé cortando 2 rectángulos de tela gris del mismo tamaño. Cabe destacar que este bolsito lo hice completamente al ojo 😅 sin patrones de ningún tipo.
I started by cutting 2 rectangles of gray fabric of the same size. It's worth noting that I made this bag completely by eye 😅 no patterns of any kind.
Tomé uno de los retángulos y encima puse la tela beige. Con un lápiz calculé más o menos donde debía ser la panza de Totoro y luego, la corté.
I took one of the rectangles and put the beige fabric on top of it. With a pencil I calculated more or less where Totoro's belly should be and then I cut.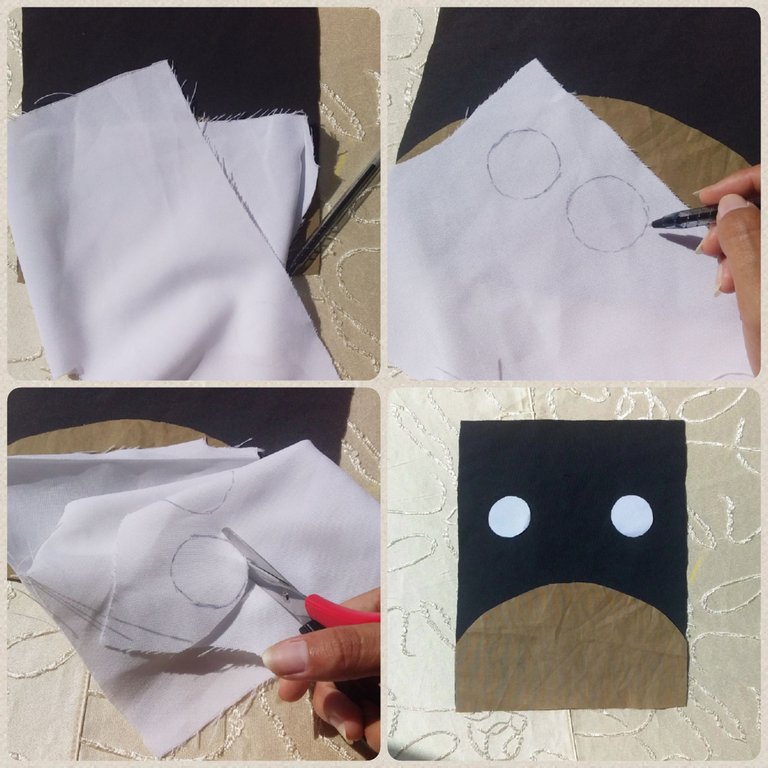 Dibujé y corté dos círculos en la tela blanca para los ojos.
I drew and cut two circles in the white fabric for the eyes.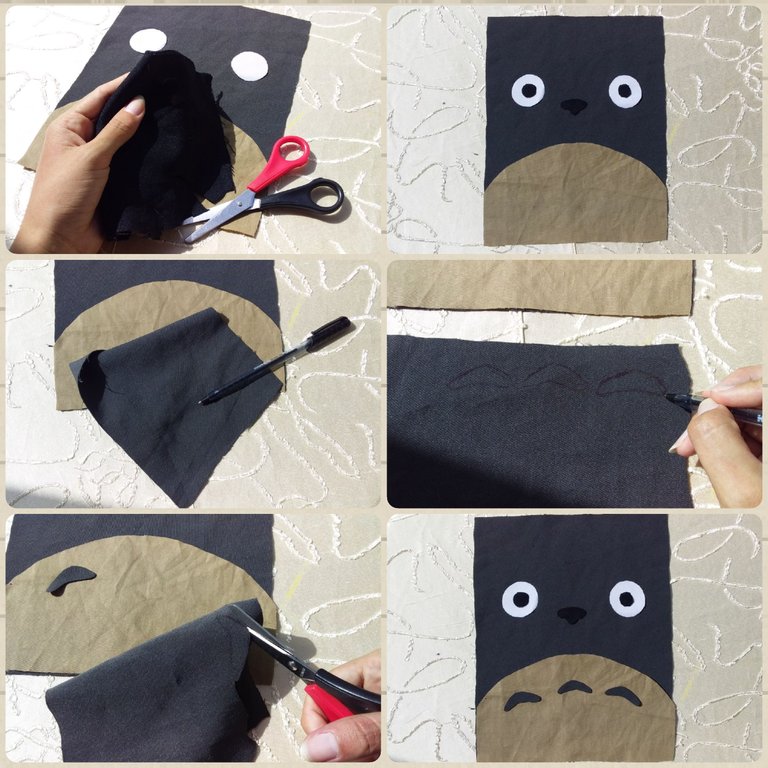 Hice las pupilas y la naricita con tela negra y por último dibujé sobre la tela gris unos arcos para los detalles de la panza, luego los corté.
I made the pupils and the nose with black fabric and finally I drew on the gray fabric some bows for the details of the belly, then I cut them out.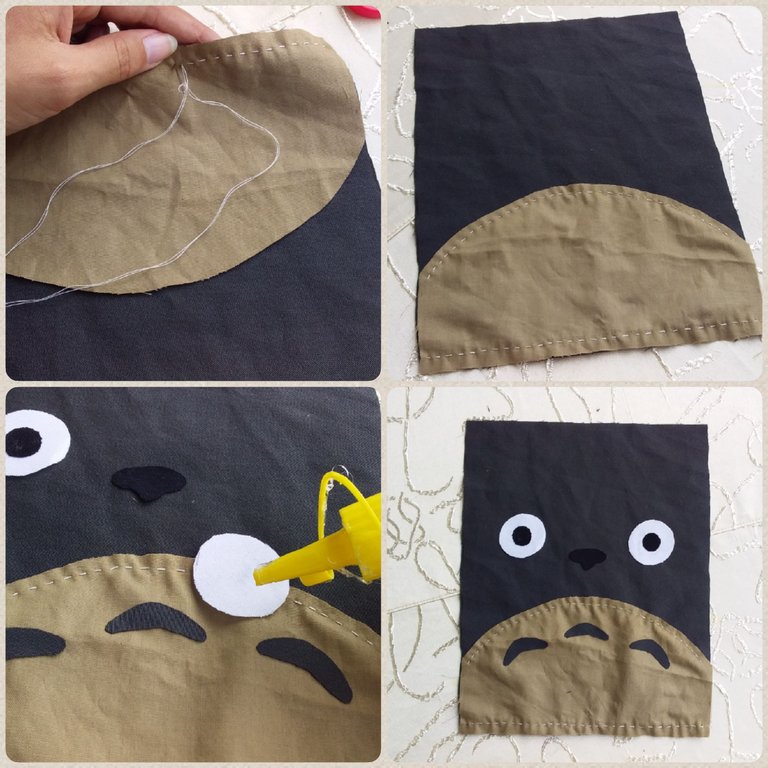 Cosí la panza primero y luego con silicón pegué las piezas más pequeñas.
I sewed the belly first and then with silicone I glued the smaller pieces.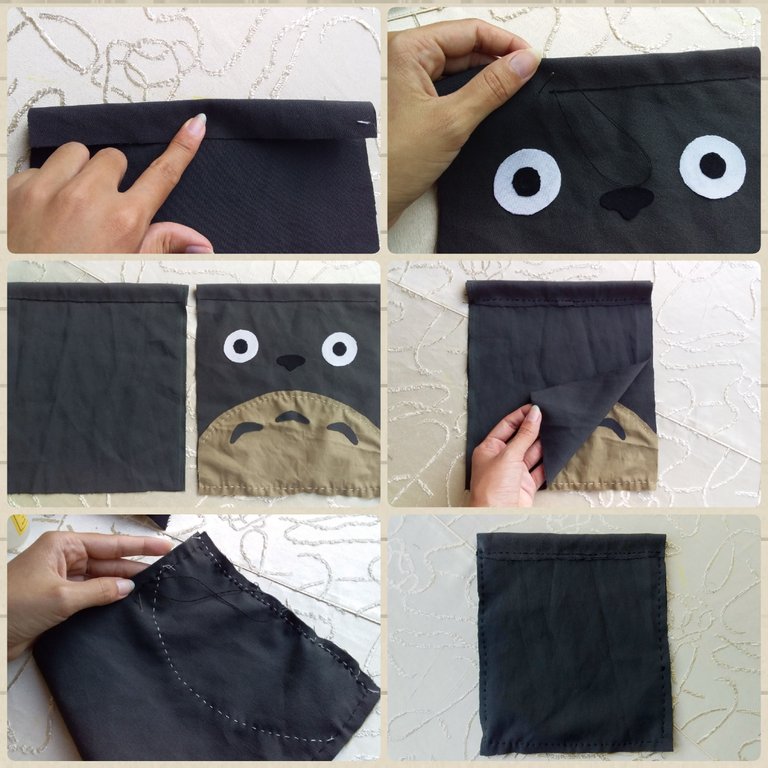 Hice un dobladillo en la parte superior de los réctangulos y cosí ambas piezas.
I hemmed the top of the rectangles and then sewed both pieces together.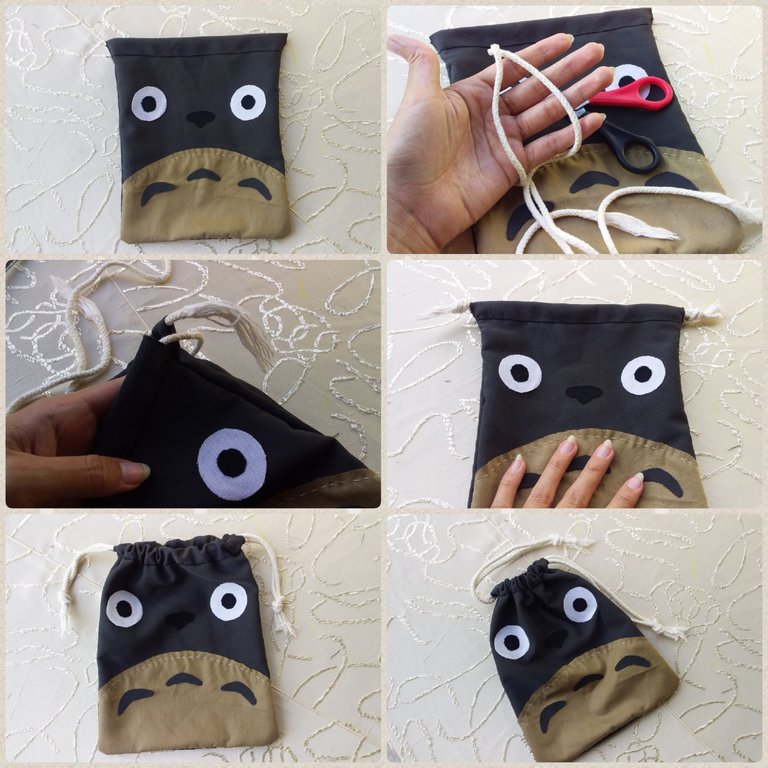 Por último di vuelta al bolso y corté la cuerda en dos pedazos, las pasé por el dobladillo y até un nudo a cada lado.
Finally, I turned the bag inside out and cut the rope into two pieces, passed them through the hem and tied a knot on each side.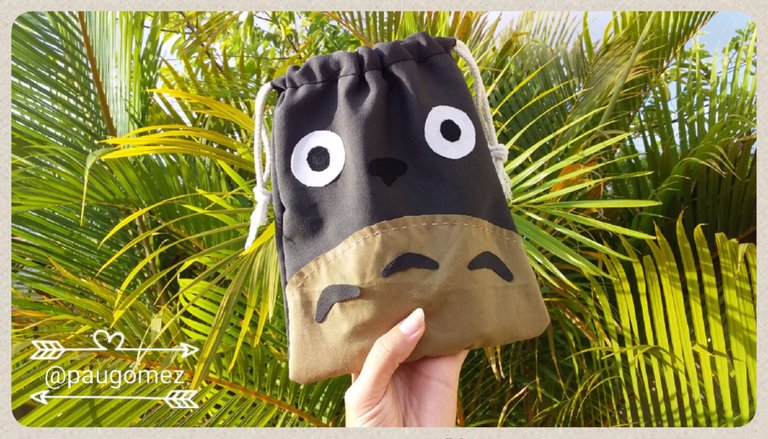 Y listo, así quedó mi bolsito de Totoro 💖💕 me gustó un montón y espero que a ustedes también 💖 muchas gracias por leerme, hasta luego 😊✌💖💕
And ready, this is how my Totoro bag turned out 💖💕 I liked it a lot and I hope you like it too 💖 thank you very much for reading me, see you later 😊✌💖💕
---
---