It's time to take on the Homo Novus of the metro. || Metro 2033. || Gameplay & Summary #2.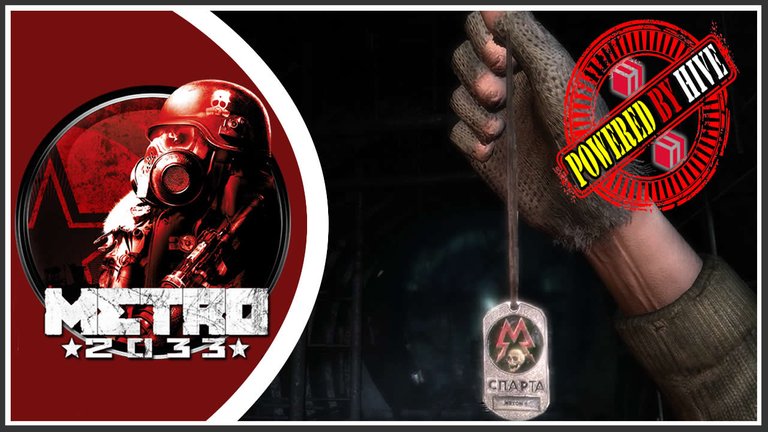 ---

-| Hey fellows, first of all. Blessings for all of you. |-

---
Introduction.
The story of Metro 2033 and its sequels are based on the novels of the same name, which were written by Russian writer and journalist Dmitry Alekseievich Glukhovsky. This video game is a first-person shooter that was developed by the Ukrainian video game developer 4A games, and published by the well-known THQ. This wonderful video game was released for Microsoft Games and XboX 360 in the year 2010, receiving very good ratings from the best video game critics of the moment.
Another important fact about Metro 2033 was the very important participation of Dmitry Glukovsky himself during the development in conjunction with 4A GAMES. Something that should also be highlighted is that a good part of the 4A games team was made up of developers that belonged to the Ukrainian video game company GSC games, which is well known in the industry for the creation of the highly acclaimed video game series: S.T.A.L.K.E.R.
In this game we will be controlling Artyom, who is one of the survivors of the post-nuclear war that devastated the formidable Moscow, and forced the inhabitants of the Russian capital to take refuge in the Metro stations to avoid the ravages caused by the war.
---

---

Gameplay Summary #2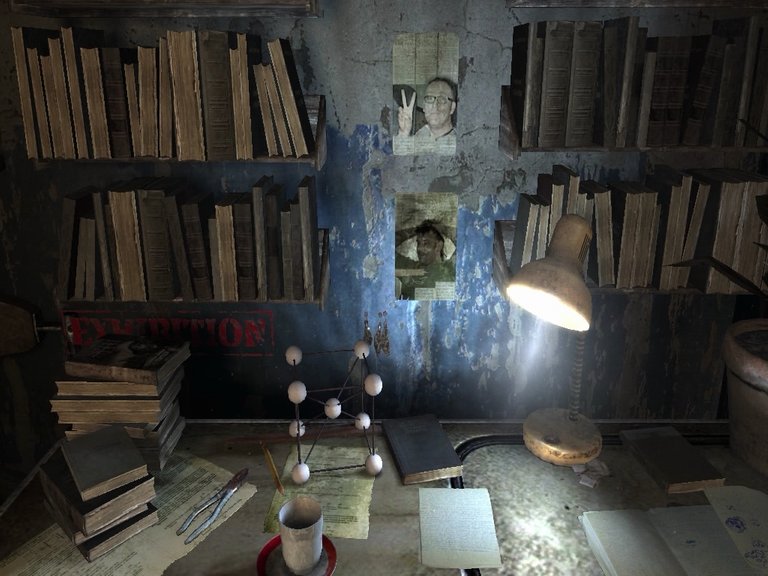 We wake up in the subway room occupied by our protagonist, Artyom, to begin to take our first steps through a very busy Moscow subway station, where we can get the first glimpses of how humanity has been adapting to this new post-apocalyptic reality. In this subway station which in turn is the home of Artyom is very evident to see the hard times that the inhabitants of this dark place go through, beyond the difficulty of getting the basic resources for human subsistence, we can hear stories from the hand of the residents of the station, which announce the arrival of a new, unknown and very dangerous threat.
Entering the hospital area of the subway station, we found a not at all comforting landscape because all the stretchers were crowded with wounded and dead combatants, who were part of the security patrols of the station. At this point, we began to hear very frequently the name of the "dark ones ".
---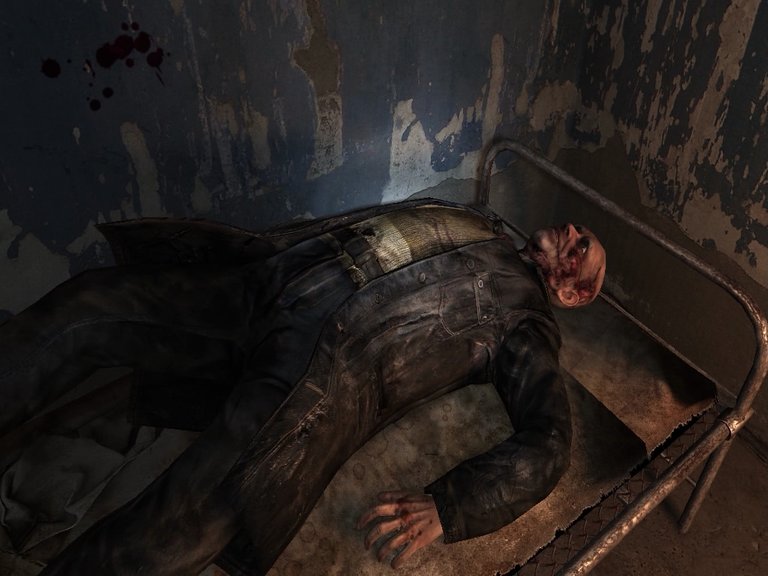 Apparently, and according to the accounts of some survivors and doctors of the station, we are told that the dark ones do not usually eliminate their victims on the spot, but destroy the minds of their victims, which sooner or later ends in death, for this reason is that patients who were attacked by the dark ones usually do not evolve well after being medically treated. Another interesting fact is that the dark ones are already known to all the inhabitants of the station, which produces a great uneasiness in them, and we can realize this in many dialogues that we can have with them before entering the hospital area.
---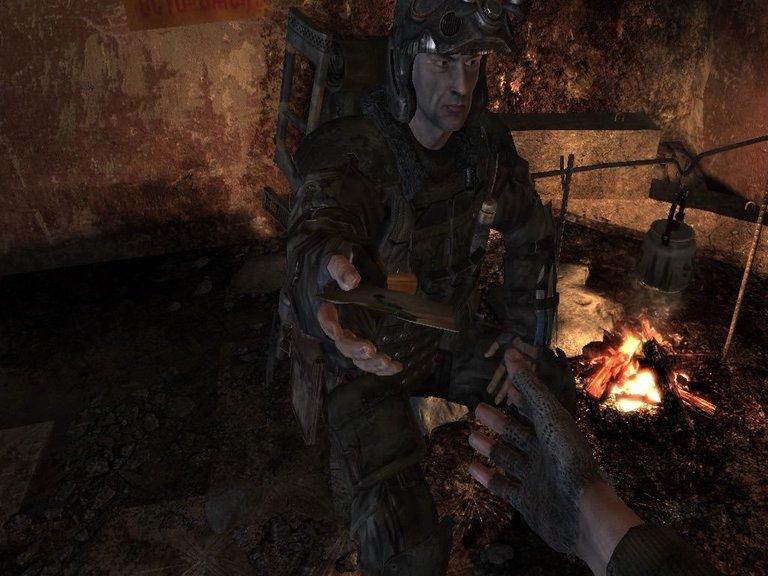 The Undead.
Upon Hunter's arrival, he tells us about the difficulties he has encountered on his way to our station, and something he emphasizes is the existence of undead in the subway tunnels, and he also lets us know that he is a member of a paramilitary organization.
The time to listen to Hunter's stories is very short because the station's intruder alarm is activated and thus we enter again into combat, but this time in the company of Hunter, who from the first moment shows us his high combat capabilities. A big difference from the previous part of the story is that this time we will not have high firepower to defend ourselves from the monsters known as Nosalis.
---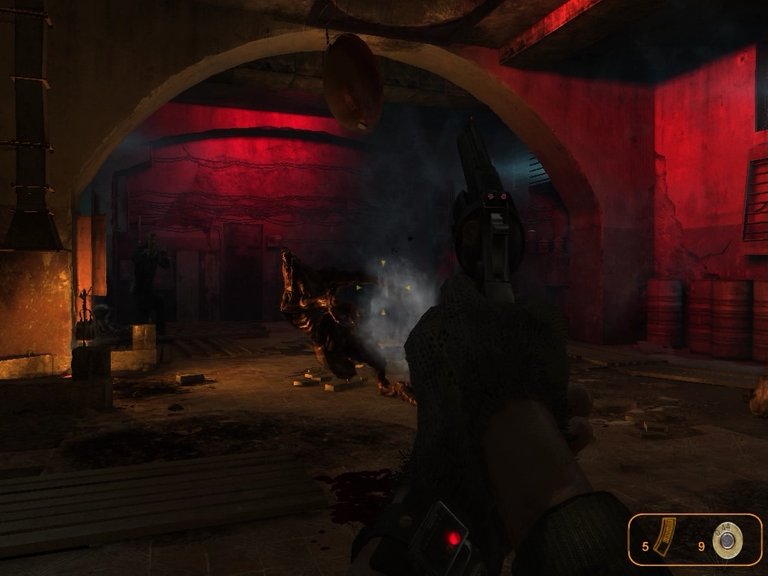 The Nosalis.
From what we have seen so far, Nosalis are the most common subway mutants, and it is easy to see this when Hunter says that "Nosalis are typical subway trash". These are a kind of quadruped that can stand upright on its two legs when attacking, they also have good speed and great jumping ability, making them enemies to be careful when attacking in packs, by the way, they usually attack in packs, but they can also attack alone.
When we finish the combat, the station scientist (Alex) tells us that the Dark Ones are not simple mutants, but are "Homo Novus " or the next link in the evolutionary chain, more capable and adapted to the new world than humans.
---
After the above we have completed the prologue and started with what would be the first episode of Metro 2033.
Then we wake up again in Artyom's room, where an inhabitant of the subway tells us that we have to go to the platform to receive new assignments.
---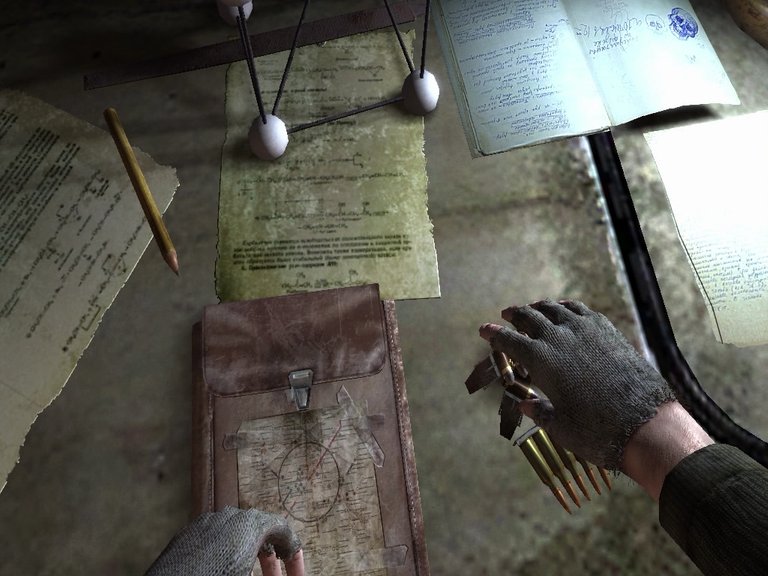 The type of ammunition.
During our adventure we will be able to find different types of ammunition, which will have different quality properties and uses. For example, pre-war ammunition is the most valuable of all, since it can be used as a trade currency and it is also more lethal and effective than the current ammunition that we can find in the Moscow tunnels.
---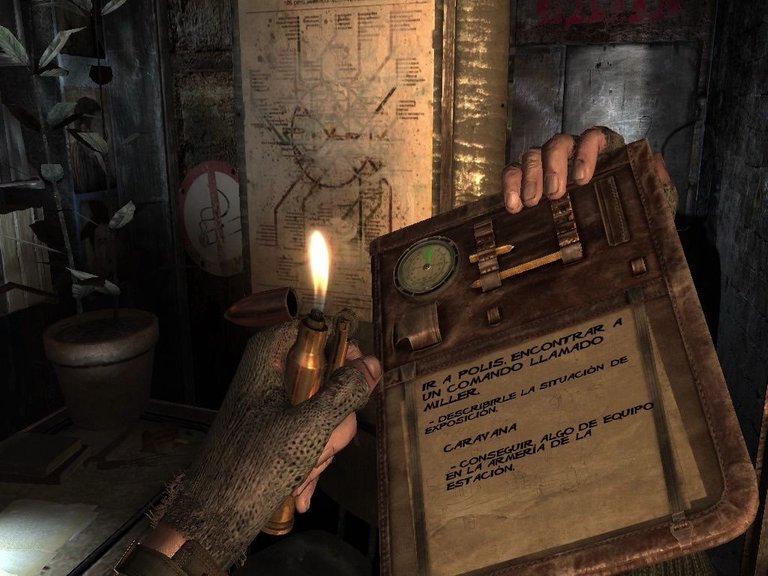 Agenda and lighter.
The agenda that is given to us works as a sort of agenda of missions and compass to indicate the direction of our goal, in turn the lighter can serve us to illuminate areas of low darkness and especially to our agenda to see objectives to be met under any lighting conditions.
It is time to travel to Polis station and continue the adventure.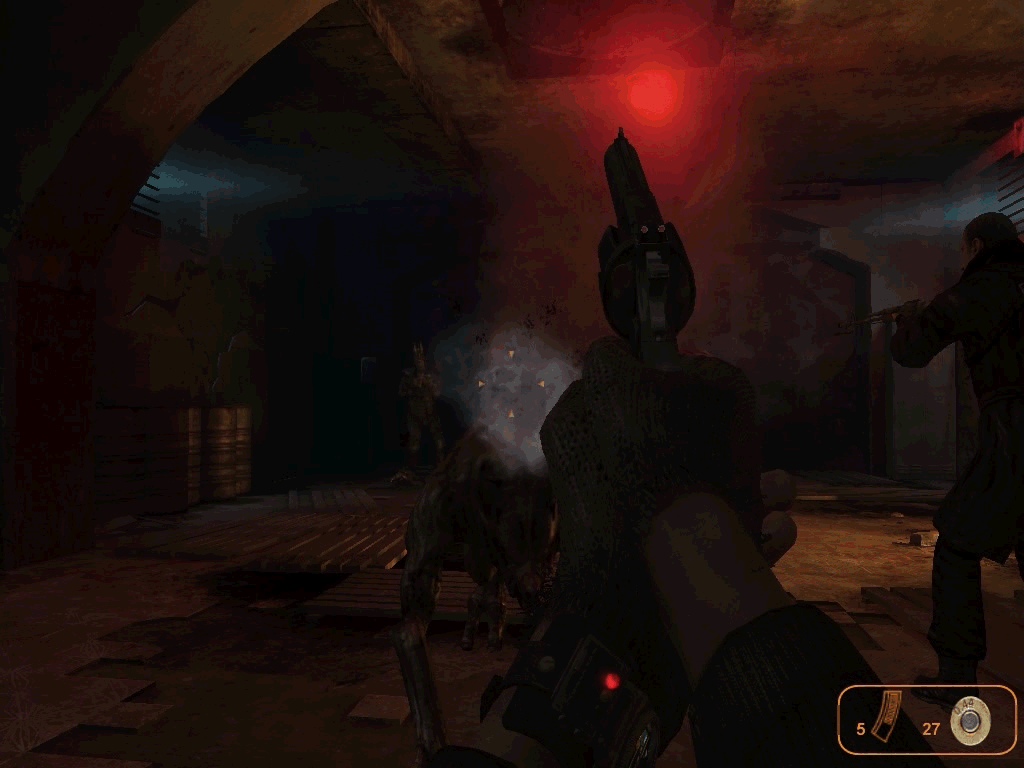 ---

All the images showed on this post are taken from my pc Screen.
---
---
You can follow me at
@paultactico2

---



---
-| Hola compañeros, Primero que todo, bendiciones para todos ustedes. |-
---

---
Introducción.
La historia de Metro 2033 y sus consecuentes secuelas, están basadas en las novelas del mismo nombre, las cuales fueron escritas por el escritor y periodista Ruso Dmitry Alekseievich Glujovski. Este videojuego es un shooter en primera persona que fue desarrollado por la casa desarrolladora de videojuegos Ucraniana 4A games, y la publicación estuvo de parte de la muy conocida THQ. Este maravilloso videojuego fue lanzado al mercado para Microsoft Games y XboX 360 en el año 2010, recibiendo muy buenas puntuaciones de parte de los mejores críticos de videojuegos del momento.
Otra dato importante acerca de Metro 2033 fue la muy importante participación del mismísimo Dmitry Glukovsky durante el desarrollo en conjunto con 4A GAMES. Algo que también debe resaltarse es que una buena parte del equipo de 4A games estuvo conformado por desarrolladores que pertenecían a la también ucraniana empresa de videojuegos GSC games, la cual es bastante reconocida en la industria por la creación de la muy aclamada serie de Videojuegos: S.T.A.L.K.E.R.
En este videojuego estaremos controlando a Artyom, el cual es uno de los sobrevivientes de la post-guerra nuclear que devastó a la formidable Moscú, y que obligó a los habitantes de la capital rusa a refugiarse en las estaciones de Metro para así evitar los estragos causados por la Guerra.
---

---

Resumen del Gameplay #2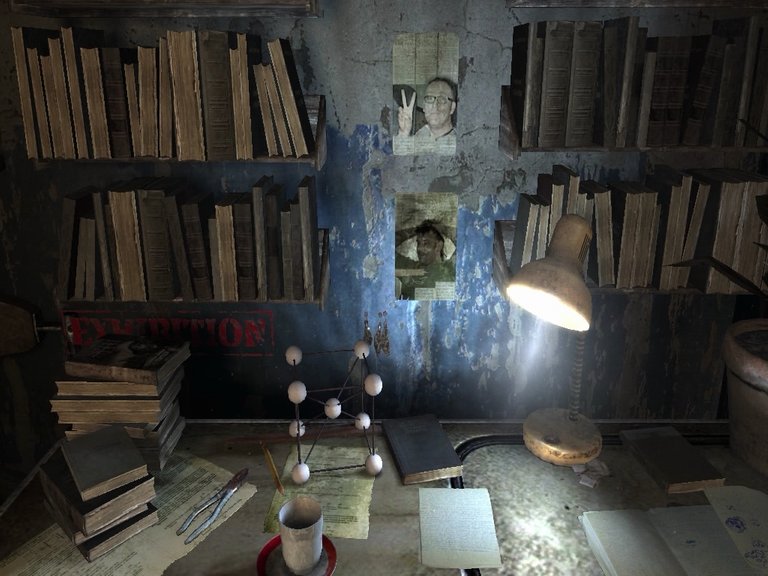 Despertamos en la habitación del metro ocupada por nuestro protagonista, Artyom, para así comenzar a dar nuestros primeros pasos por una muy concurrida estación de metro moscovita, en la que podemos obtener los primeros visos de cómo se ha ido adaptando la humanidad a esta nueva realidad post-apocalíptica. En esta estación de metro que a su vez es el hogar de Artyom es muy evidente ver los duros tiempos por los que pasan los habitantes de este oscuro lugar, más allá de la dificultad de conseguir los recursos básicos para subsistencia humana, podemos oir historias de mano de los residentes de la estación, los cuales anuncian la llegada de una nueva, desconocida y muy peligrosa amenaza.
Entrando en el área hospitalaria de la estación de metro, nos encontramos con un paisaje nada confortante por el motivo de encontrar todas las camillas abarrotadas de combatientes heridos y muertos, los cuales formaban parte de las patrullas de seguridad de la estación. Llegados a este punto, comenzamos a escuchar muy frecuentemente el nombre de los "oscuros".
---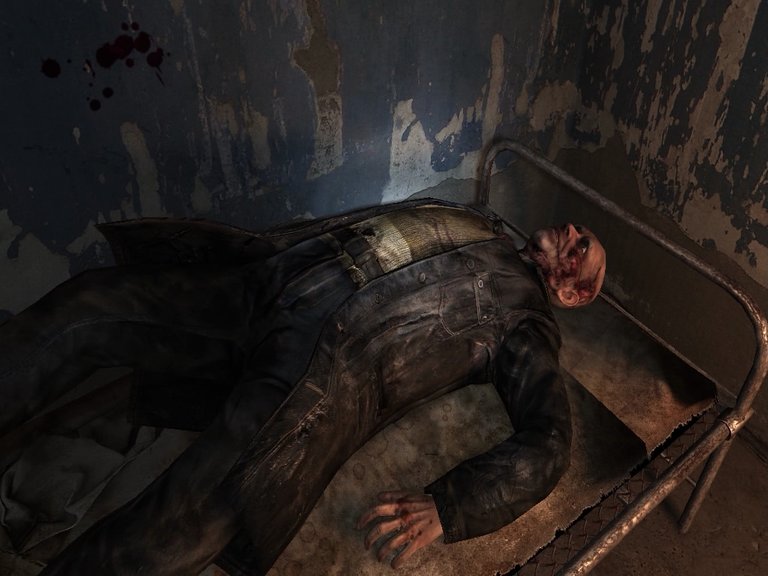 Al parecer, y según los relatos de algunos sobrevivientes y doctores de la estación, se nos indica que los oscuros no suelen eliminar a sus víctimas en el acto, sino que destrozan las mentes de sus víctimas, lo que tarde o temprano termina en la muerte, por esta razón es que los pacientes que fueron atacados por los oscuros no suelen evolucionar bien después de ser tratados medicamente. Otro dato interesante es que los oscuros ya son del conocimiento de todos los habitantes de la estación, lo que produce una gran intranquilidad en los mismos, y podemos darnos cuenta de esto en muchos diálogos que podemos tener con ellos antes de ingresar al área hospitalaria.
---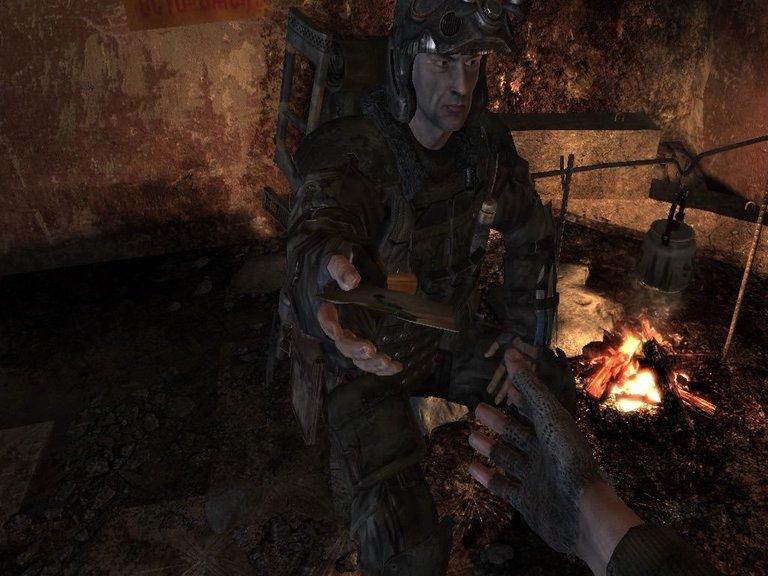 Los no-muertos.
A la llegada de Hunter, este nos relata de las dificultades que se ha encontrado de camino a nuestra estación, y algo de lo que hace especial énfasis es en la existencia de no-muertos en los túneles del metro, además nos hace saber que es miembro de una organización paramilitar.
El tiempo de escuchar relatos de parte de Hunter es muy breve porque se activó la alarma de intrusos de la estación y de esta manera entramos nuevamente en combate, pero esta vez en compañía de Hunter, el cual desde el primer momento nos demuestra sus altas capacidades de combate. Una gran diferencia de la parte anterior de la historia es que en esta ocasión no contaremos con alto poder de fuego para defendernos de los monstruos conocidos como Nosalis.
---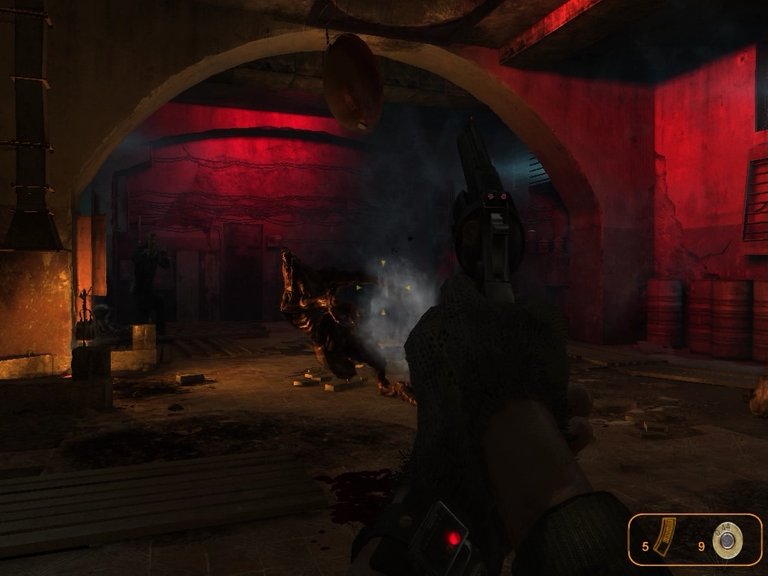 Los Nosalis.
Según lo que hemos podido ver hasta ahora, los Nosalis son los mutantes del metro más comunes, es fácil darnos cuenta de esto cuando Hunter dice que "los Nosalis son la típica basura del metro". Estos son una suerte de cuadrúpedo que puede erguirse sobre sus dos patas al momento de atacas, también cuentan con una buena velocidad y gran capacidad de salto, haciéndolos enemigos a tener cuidado cuando atacan en manada, por cierto, estos suelen atacar en manadas, pero también pueden atacar en solitario.
Cuando terminamos el combate, el científico de la estación (Alex) nos indica que los Oscuros no son simples mutantes, sino que son "Homo Novus" o el siguiente eslabón de la cadena evolutiva, más capaces y adaptados al nuevo mundo que los humanos.
---
Luego de lo anterior hemos completado con el prólogo y comenzamos con lo que seria el primer episodio de Metro 2033.
A continuación despertamos nuevamente en la habitación de Artyom, en donde un habitante del metro nos indica que tenemos que ir al andén para recibir nuevas asignaciones.
---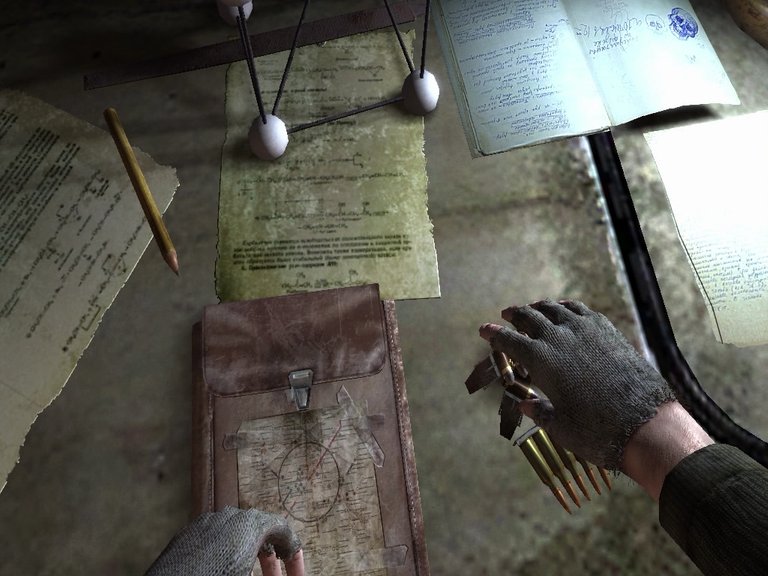 El tipo de munición.
Durante nuestra aventura podremos encontrar diversos tipos de munición, la cual tendrán diferentes propiedades de calidad y usos. Por ejemplo, la munición de la pre-guerra es la más valiosa de todas, ya que se podrá emplear como moneda de intercambio comercial y además esta resulta ser más letal y efectiva que la munición corriente que podemos encontrar en los túneles moscovitas.
---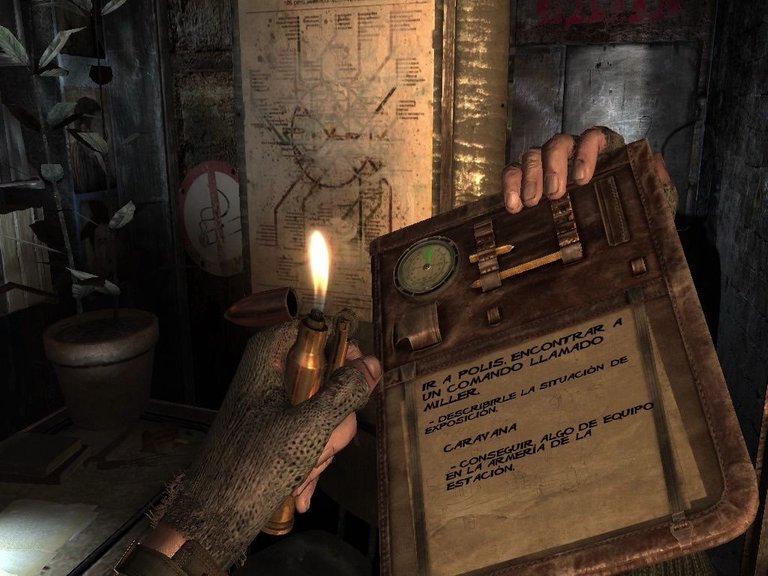 Agenda y encendedor.
La agenda que se nos es otorgada funciona como una suerte de agenda de misiones y brújula para indicarnos la dirección de nuestro objetivo, a su vez el encendedor nos podrá servir para iluminar zonas de baja oscuridad y en especial a nuestra agenda para ver objetivos a cumplir bajo cualquier condición de luminosidad.
Es tiempo de viajar a la estación de Polis y continuar la aventura.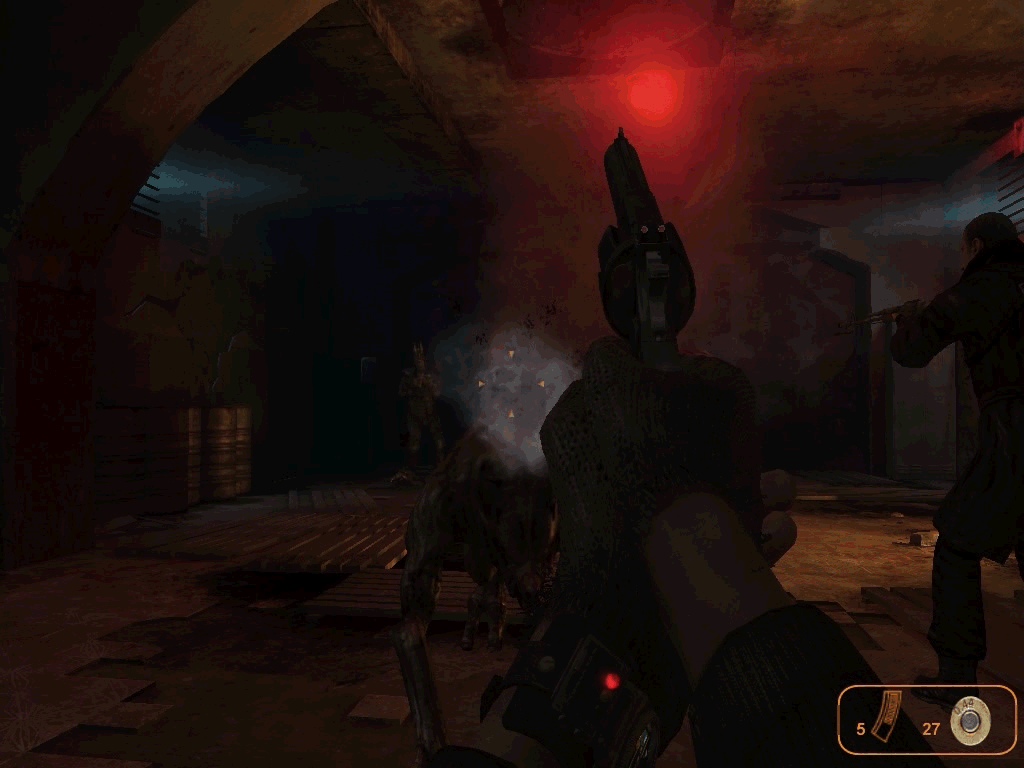 ---

Todas las imagenes constituyentes de este post, fueron tomadas desde la pantalla de mi PC.
---
Puedes seguirme como:
@paultactico2

This original content is powered by
HIVE BLOCKCHAIN.
Este contenido original esta potenciado por:
HIVE BLOCKCHAIN.
---

▶️ Watch on Youtube
---
---