[Tactico-Tutorials]How to fix the black screen problem for Metro 2033/Redux and Last Light. || Video-tutorial and instructions. || [Eng-Esp].


▶️ Watch on 3Speak
---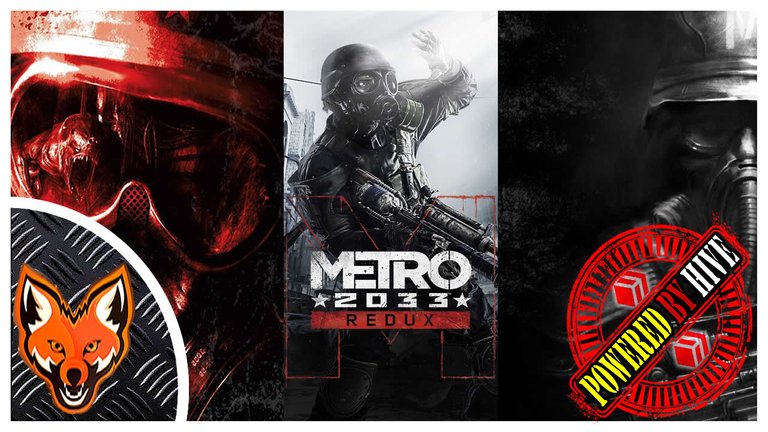 ---

-| Hey fellows, first of all. Blessings for all of you. |-
---

Introduction.
Some time ago I acquired a copy of Metro 2033, and when I started the game I found that the screen went black and the monitor image was disabled, which caused me a major dissatisfaction because I really wanted to play this great video game. Then surfing the internet I came across the fact that I was not the only one who had experienced this annoying problem, but on the contrary, there were many people who experienced this failure of Metro, so I decided to apply some solutions given on the web, to find a half solution, since one of the applied methods solved my problem, but only partially, because I could not play my video game in the right resolution for my monitor, because if I used the resolution of my monitor in the game, again the problem of the black screen and malfunction was repeated. Therefore, I continued researching about possible solutions to my problem, and hopefully I managed to find a method that helped me to be able to run Metro 2033 correctly.

Description of the problem.
This problem has been reported by many users of the different versions of Metro 2033, both normal and Redux, and has also been reported in Metro: Last Light. The failure in question is caused by the screen resolution settings that Metro 2033 usually brings by default, which in many cases makes it impossible for the user's monitor to give an image for that screen resolution, causing the aforementioned black screen without giving any image.
---
Below I will be giving the main solution, which usually works for a large number of users, and the complementary solution, which is the one that allows you to play with your screen resolution in Fullscreen mode.
Main solution.
1) Press the Windows key + R, to open the console shown in the image below. Then you must type appdata and press accept.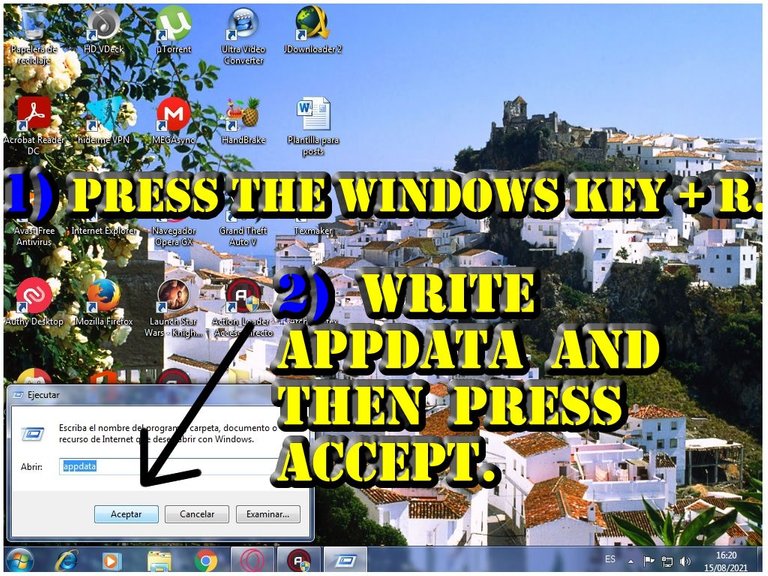 ---
2) Open the local folder.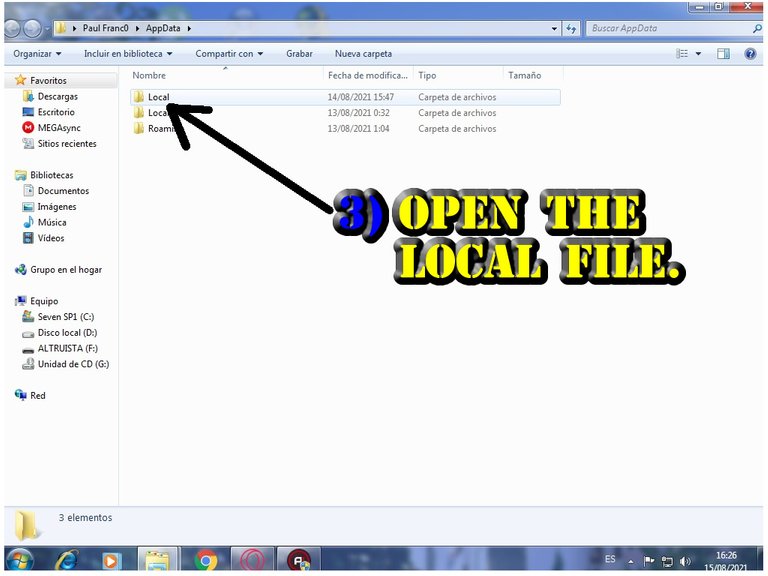 ---
3) Look for the folder 4A GAMES and open it.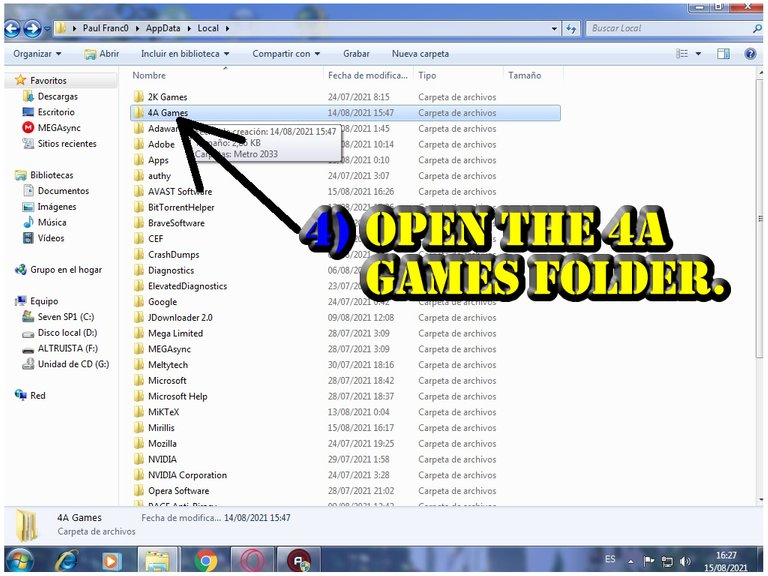 ---
4) Now you must open the Metro 2033 / Metro Last Light folder.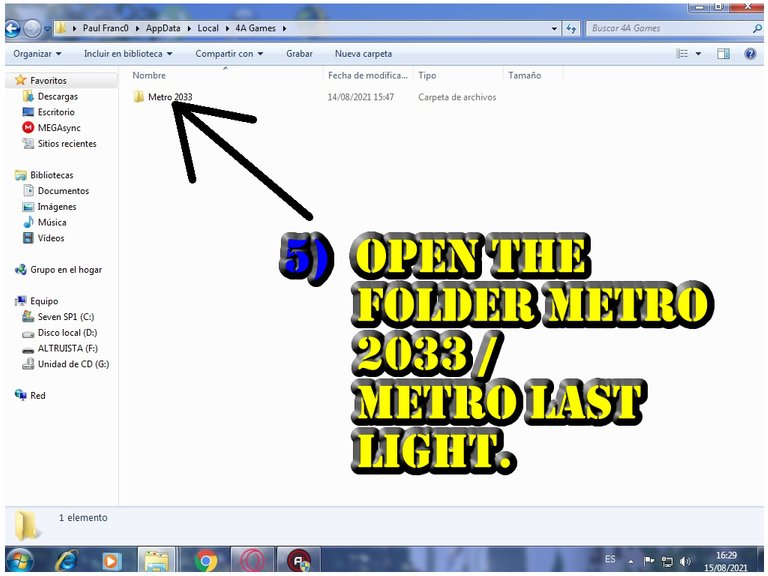 ---
5) Next, you must open the file named: user.cfg. This file you have to open it with the notepad of Windows.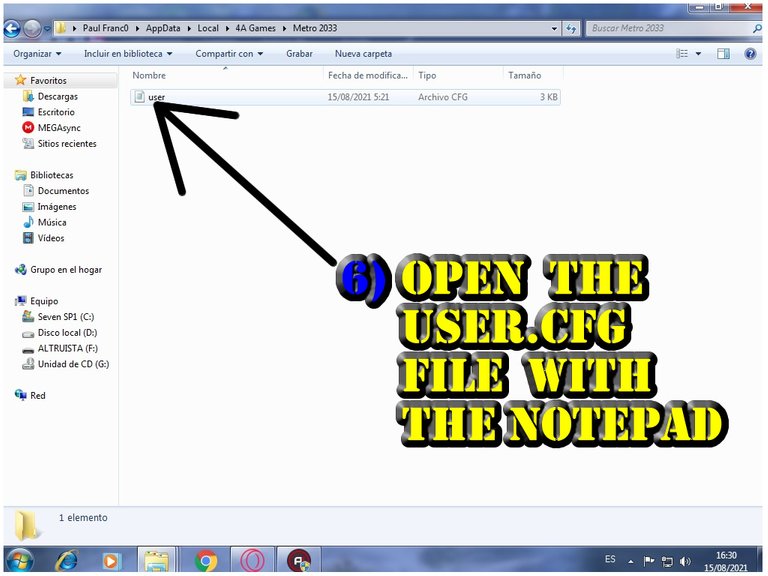 ---
6) Once opened the user.cfg file, you have to find the r_fullscreen section and change its status from on to off.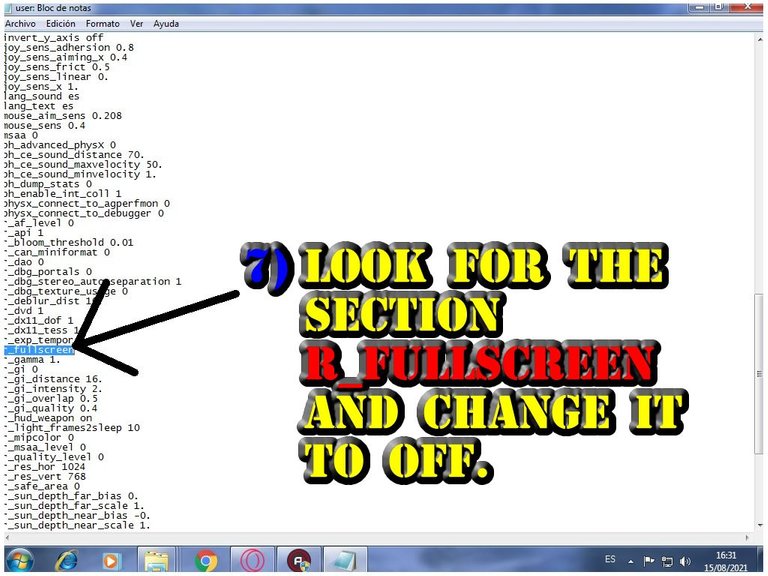 ---
7) The following is to look for the sections r_res_hor & r_res_vert and change their values to 1280 and 720 respectively.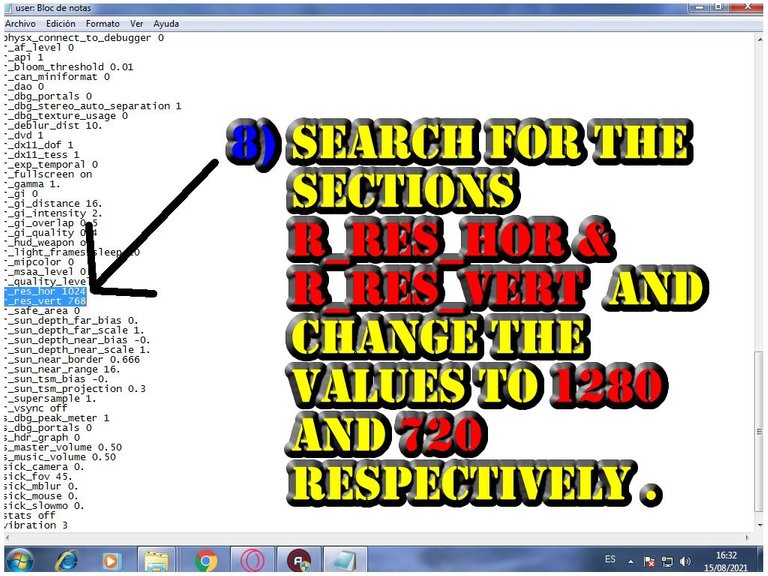 ---
8) Close the file and save the changes.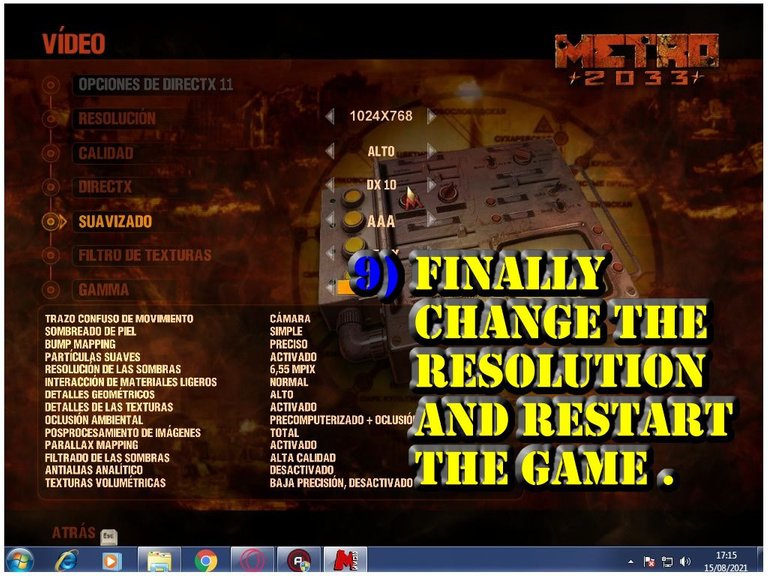 9) When entering to the game you will enter in windowed mode, and once inside you will be able to change the resolution of the game to the one that better adapts to your monitor or preferences.
---
Secondary solution:
If after performing the steps I have indicated in the main solution the black screen problem persists, then you will have to repeat the steps of the main solution, but with the only difference being the following:
10) When entering to the game go to options and change the Directx configuration by the option DX 10 and then change the values of the screen resolution to those that better adjust to your screen.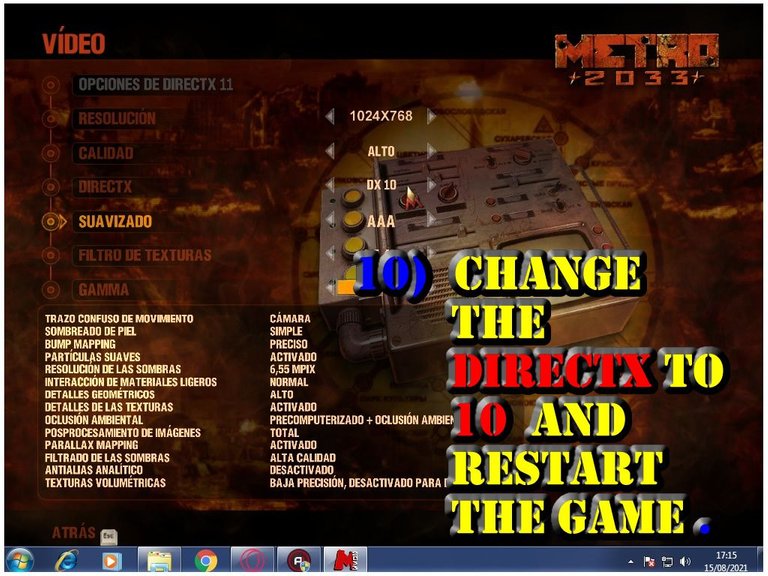 ---
11) Finally, accept the changes and restart the game.
End of the Tutorial.
---
PS: I have decided to make this tutorial, because as every good gamer knows, especially pc gamers, finding the solution to the problems, failures and bugs that we can find in video games is also a fundamental part of gaming.

All the images showed on this post are taken from my pc Screen.
You can follow me at
@paultactico2

---
Post en Español.

---
-| Hola compañeros, Primero que todo, bendiciones para todos ustedes. |-
---

Introducción.
Hace un tiempo adquirí una copia de Metro 2033, y al momento de iniciar el juego me encuentro con que la pantalla se queda en negro y se desactiva la imagen del monitor, lo cual me causó un descontento importante debido a que tenía muchas ganas de jugar este estupendo videojuego. Entonces navegando por la internet me topé con el hecho de que yo no era el único que había experimentado este molesto problema, sino todo lo contrario, existían muchas personas que experimentaron este fallo del Metro, por lo cual decidí aplicar algunas soluciones que daban en la web, para encontrarme con una solución a medias, ya que uno de los métodos aplicados solucionó mi problema, pero solo de manera parcial, debido a que no podía jugar mi videojuego en la resolución adecuada para mi monitor, debido a que si usaba la resolución de mi monitor en el juego, otra vez se repetía el problema de la pantalla negra y mal funcionamiento. Por consiguiente, continué investigando acerca de posibles soluciones a mi problema, y con suerte logré encontrar un método que me ayudó a poder ejecutar correctamente Metro 2033.

Descripción del problema.
Este problema ha sido reportado por muchos usuarios de las distintas versiones de Metro 2033, tanto la normal como la Redux, así mismo se ha reportado en Metro: Last Light. El fallo en cuestión es causado por la configuración de resolución de pantalla que suele traer el Metro 2033 por defecto, la cual hace que en muchos casos el monitor del usuario le sea imposible dar una imagen para dicha resolución de pantalla, esto ocasionando la ya mencionada pantalla negra y sin dar ninguna imagen.
---
A continuación estaré dando la solución principal, la cual suele funcionar para una gran cantidad de usuarios, y la solución complementaria, que es la que sirve para que puedas jugar con tu resolución de pantalla adecuada en modo Fullscreen.
Solución principal.
1) Presiona la tecla Windows + R, para abrir la consola que se muestra en la imagen inferior. A continuación debes escribir appdata y presionar aceptar.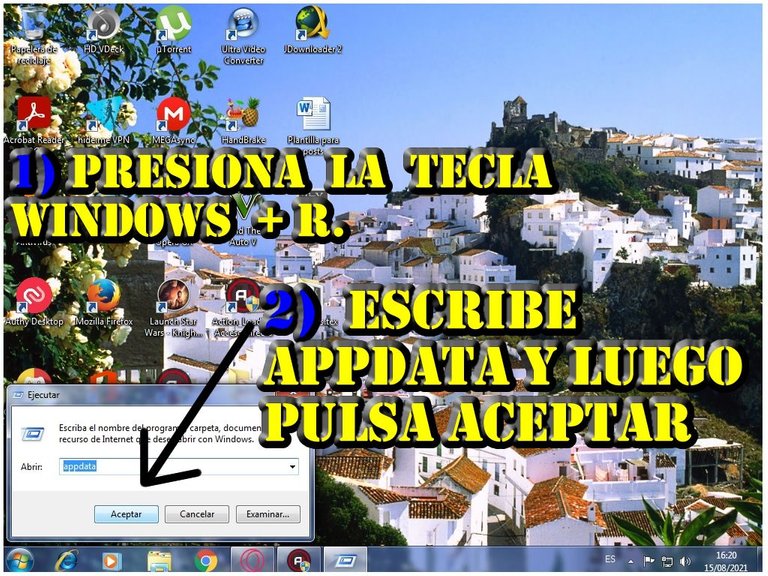 ---
2) Abre la carpeta local.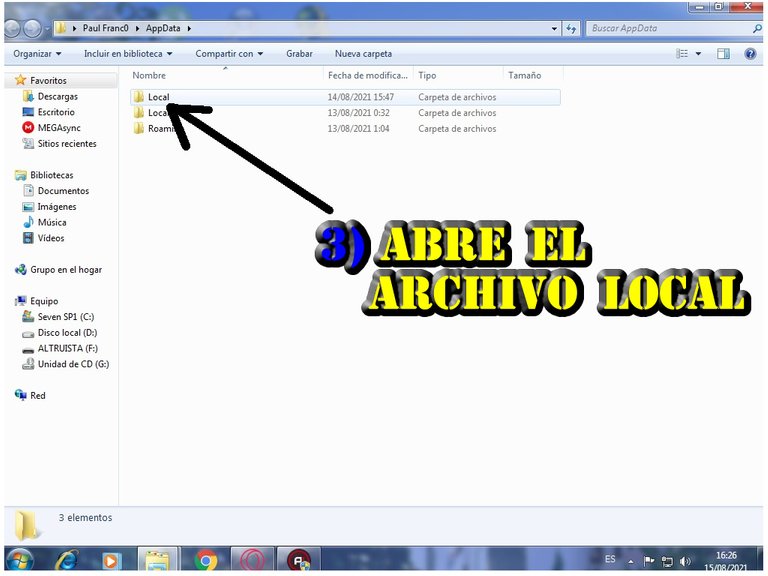 ---
3) Busca la carpeta 4A GAMES y abrela.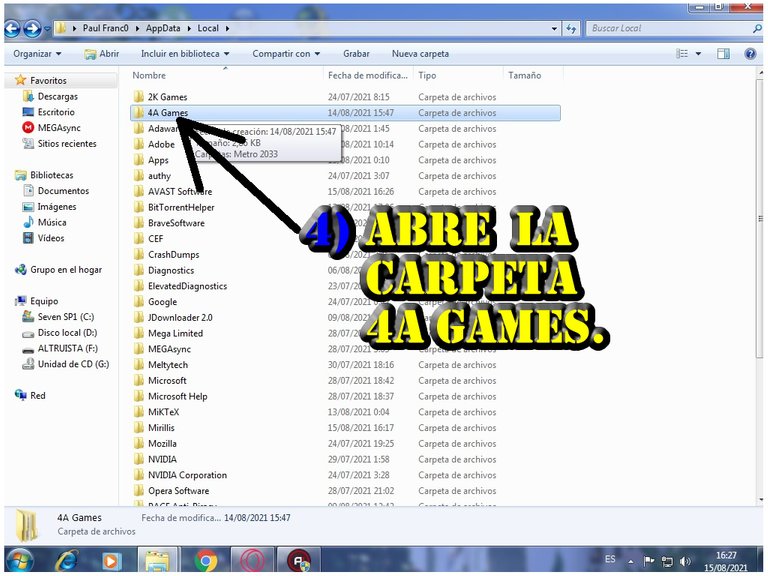 ---
4) Ahora debes abrir la carpeta Metro 2033 / Metro Last Light.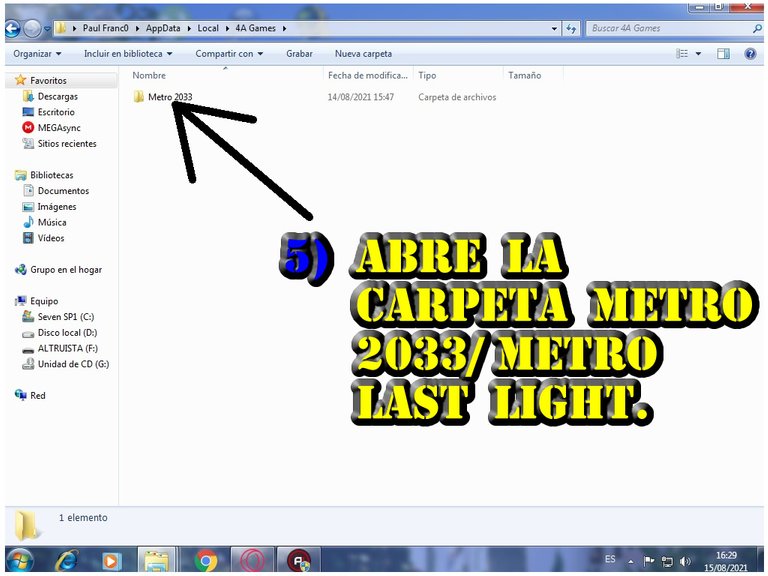 ---
5) A continuación, deberás abrir el archivo de nombre: user.cfg. Este archivo tienes que abrirlo con el notepad de Windows.
---
6) Una vez abierto el archivo user.cfg, tienes que buscar el apartado r_fullscreen y cambiar su estatus de on a off.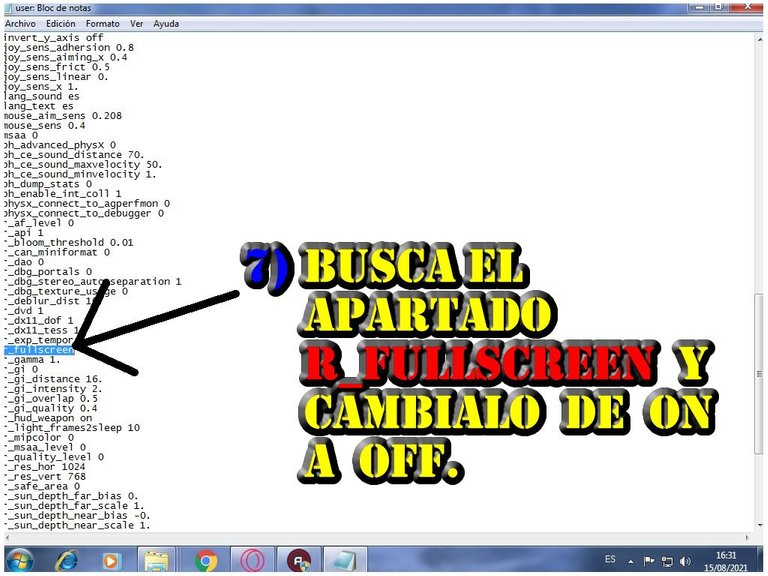 ---
7) Lo siguiente es buscar los apartados r_res_hor & r_res_vert y cambiar sus valores a 1280 y 720 respectivamente.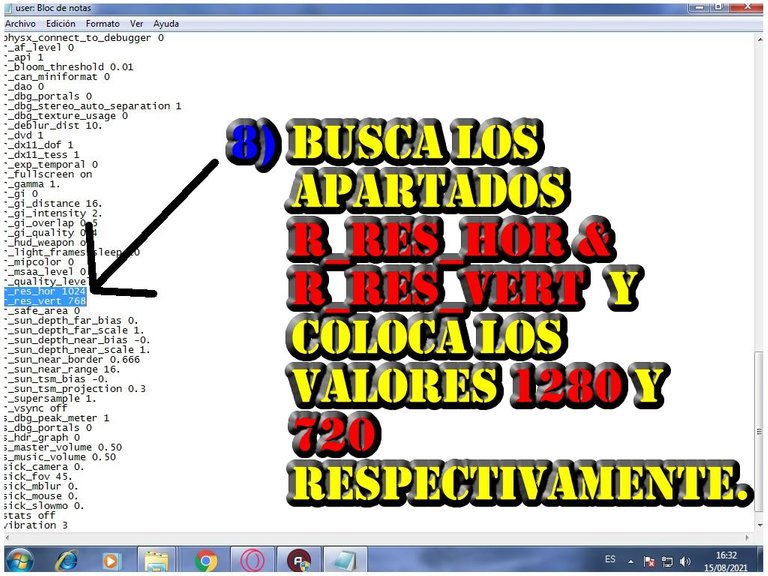 ---
8) Cierra el archivo y guarda los cambios.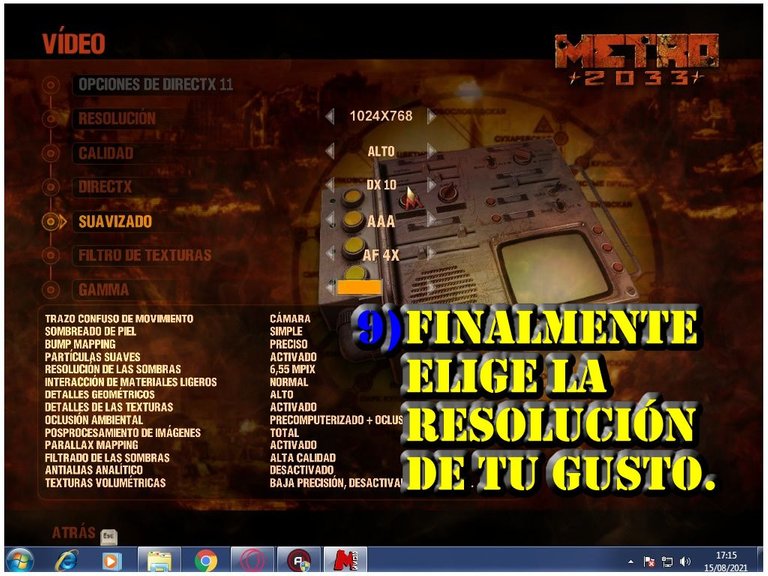 ---
9) Al entrar al juego entraras en modo ventana, y una vez dentro podrás cambiar la resolución del juego a la que mejor se adapte a tu monitor o preferencias.
---
Solución secundaria.
Si luego de realizar los pasos que he indicado en la solución principal persiste el problema de la pantalla negra, entonces deberás repetir los pasos de la solución principal, pero con la única siguiente diferencia:
10) Al entrar al juego ve a opciones y cambia la configuración del Directx por la opción DX 10 y a continuación cambia los valores de la resolución de pantalla a los que mejor se ajusten a tu pantalla.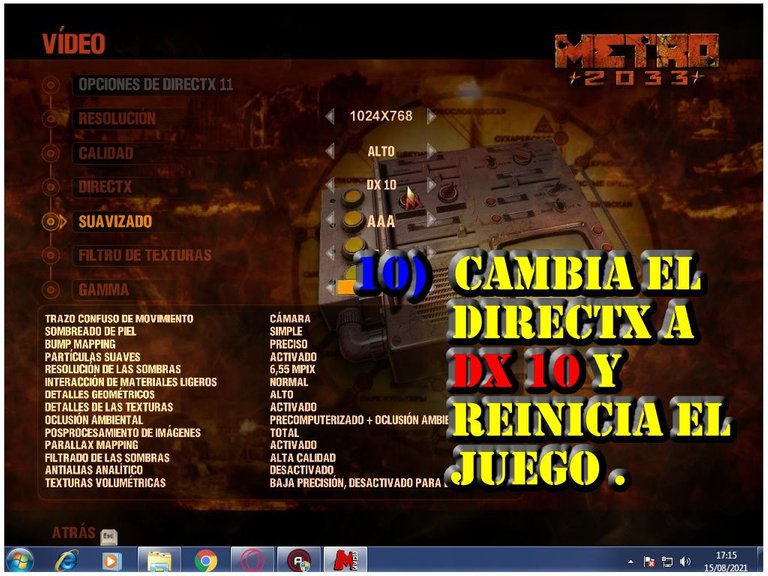 ---
11) Finalmente, Acepta los cambios y reinicia el juego.
Fin del tutorial.
---

PD: He decidido hacer este tutorial, porque como todo buen gamer sabe, en especial los gamers de pc, encontrar la solución a los problemas, fallos y bugs que podamos encontrar en los videojuegos también es parte fundamental del gaming.
Todas las imagenes constituyentes de este post, fueron tomadas desde la pantalla de mi PC.
Puedes seguirme como:
@paultactico2

This original content is powered by
HIVE BLOCKCHAIN.
Este contenido original esta potenciado por:
HIVE BLOCKCHAIN.
---
▶️ 3Speak
---
---