Aipan: A beautiful tradition.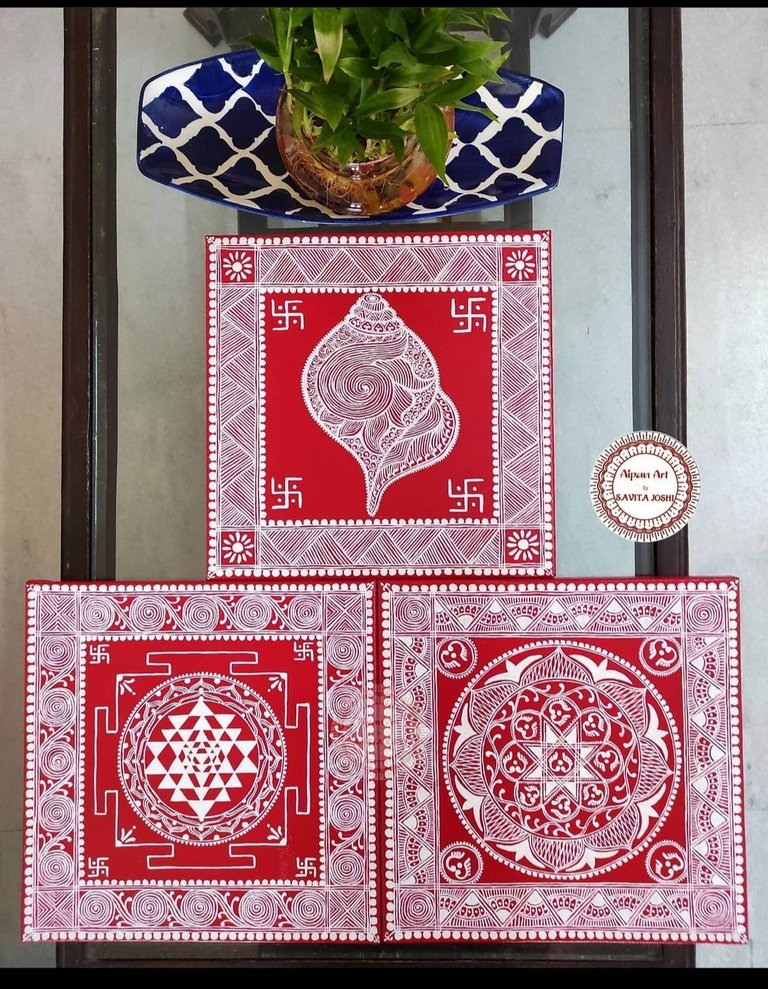 Hello all hive users..
Hope you all are fine and doing welll.
India is known for its diversity and culture, which makes it special. I come from the Indian state of Uttarakhand, which is known as Devbhoomi i.e. the land of gods. see you
Today I am going to introduce you to a very beautiful tradition of Uttarakhand Which is quite popular in Kumaon region,and whose name is Aipan, which is also called Alpana in other words, it is popular in many places with different names, it is a very beautiful religious tradition and folk art having social ,religious and cultural significance
It is mainly a painting style in which different beautiful artwork is done on a red colored surface.And every painting has its own importance
These are mainly made on the walls, on the threshold, on the temples or other religious places.Although they are made before every auspicious occasion in homes, but in some festivals and religious and holy ceremonies like marriage, they are very important.It is believed that becoming Aipana purifies the entire environment and keeps evil forces away from that environment.
Along with this, it is also considered a symbol of prosperity and welfare.
When and where did it start?
This art can also be very old But it is believed that it was discovered in Almora of Kumaon region during the reign of Chand dynasty
(Chand kings ruled in Almora from 1563 to 1791.)
From the very early days, the place was first cleaned for making aipan.After that red colored soil which is called 'gerua ' in common language is soaked and applied to that place.After that, art was done in it from 'Biswar'
Biswar is a white liquid which is made of rice To make Biswar, rice is first soaked, then it is grinded to make it suitable for painting.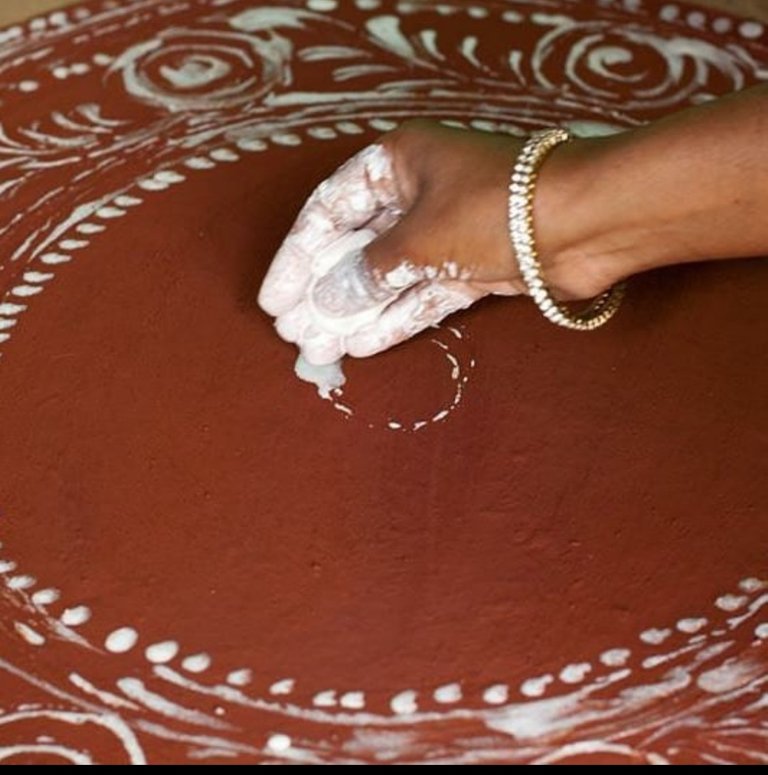 But with the passage of time, gerua and biswar have now been replaced by synthetic paints.
This beautiful art was at its last stage, but the culture-conscious and art-loving youth has revived it by combining modernity and culture and expanded it from place to place
Realizing the special beauty and cultural importance of Aipan, the Government of India has given it GI (geographical indication) tag in 2021.
Some commanly using aipan styles
Lakshmi padchinh (Lakshmi footprints) -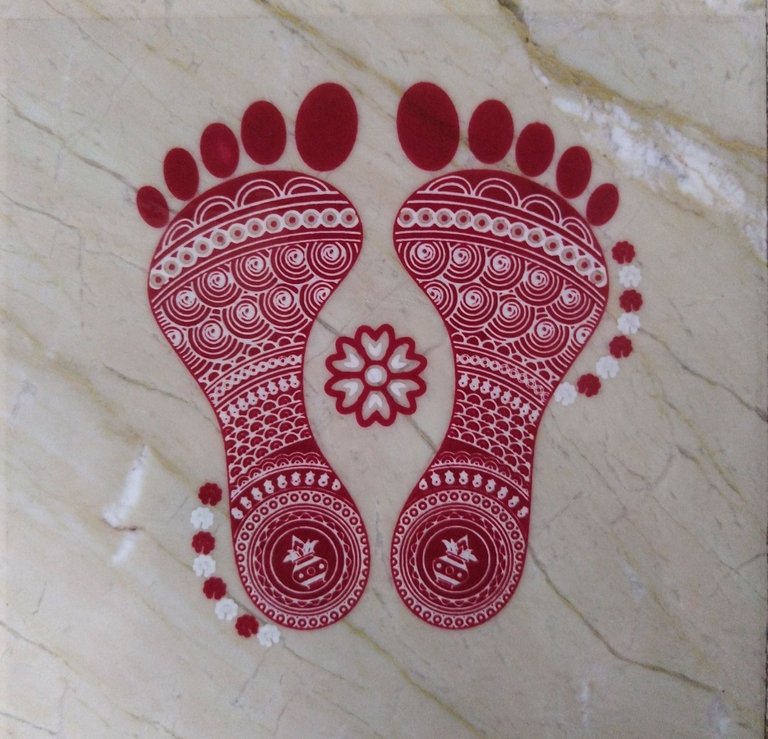 this aipan is made from the main entrance of the house to the place of worship. in hinduism mother laksmi is the goddess of wealth so in the Diwali festival people make 'lakshmi padchinh' aipan.It is believed that by this aipan, the blessings of Goddess Lakshmi remain and prosperity comes in that house.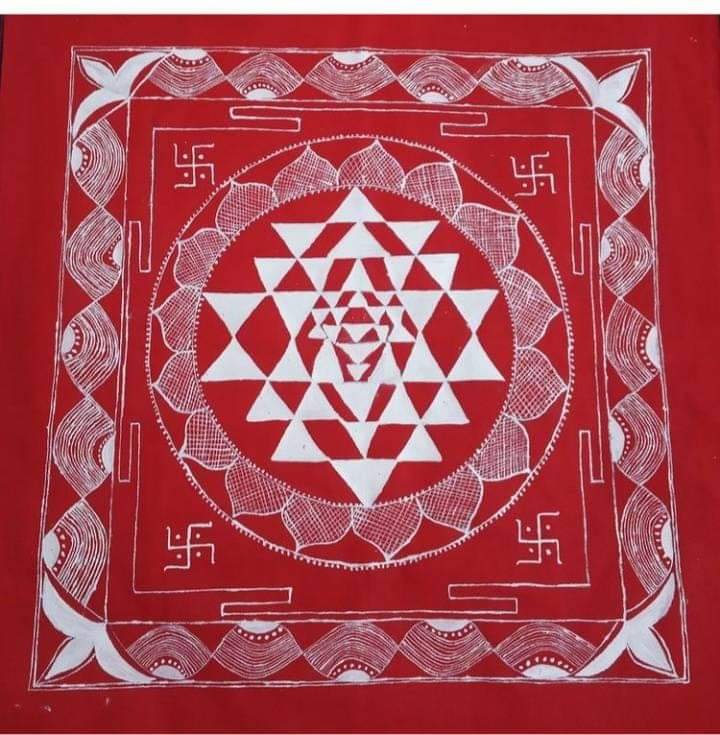 (This is the Shree Yantra Chowki, it is kept in the temple and is considered a symbol of good fortune)
Ashtdal kamal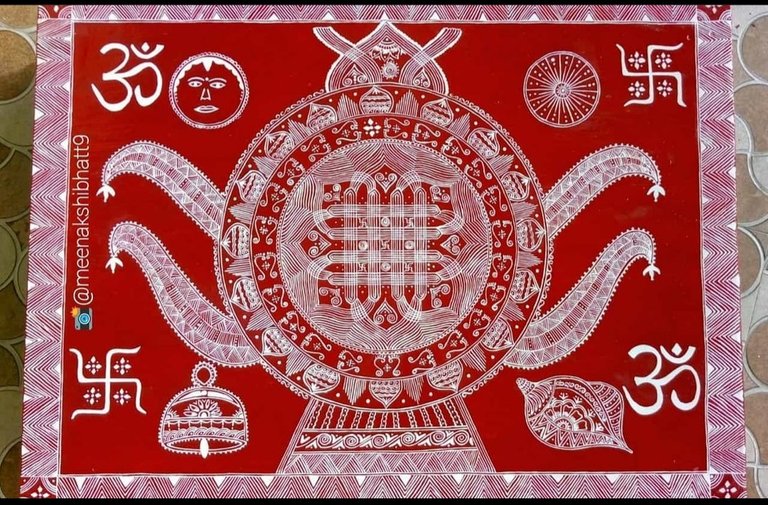 This aipan is made at the place where the havan is performed.(havan is a religious ritual)It is an octagonal geometry with lotus petals and a swastik (symbol of welfare) in the center.
Chamunda hast chowki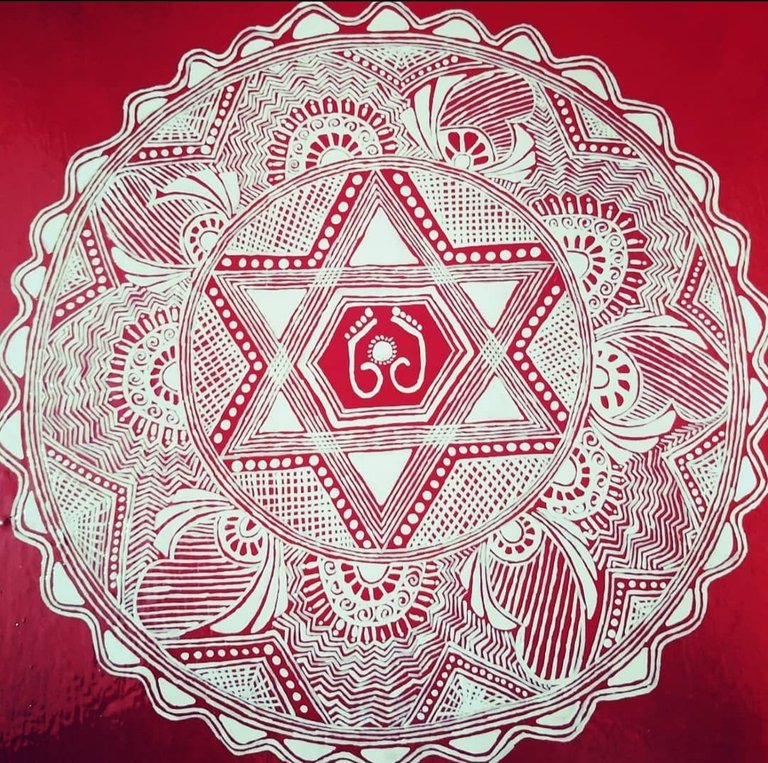 Chamunda Hast Chowki comprises of a circles, within which there are two triangles, interspersed with two diagonal lines that runs across both of them. There is a 5-pointed star in between, making it centerpiece of this chowki. The gaps in the pattern are filled with floral designs or Lakshmi's feet. The circle itself is often decorated with 8 petals of the lotus
Saraswati chowki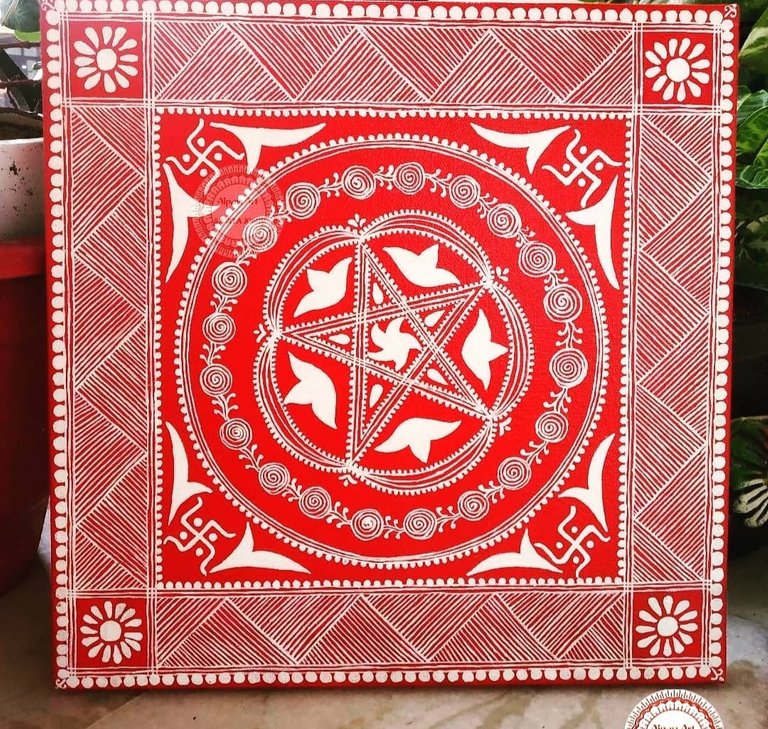 Goddess Saraswati is considered to be the goddess of learning
So according to the customs here, when a child starts his studies, a puja is organized in the house and then this aipan is made.
Threshold or doorstep aipan.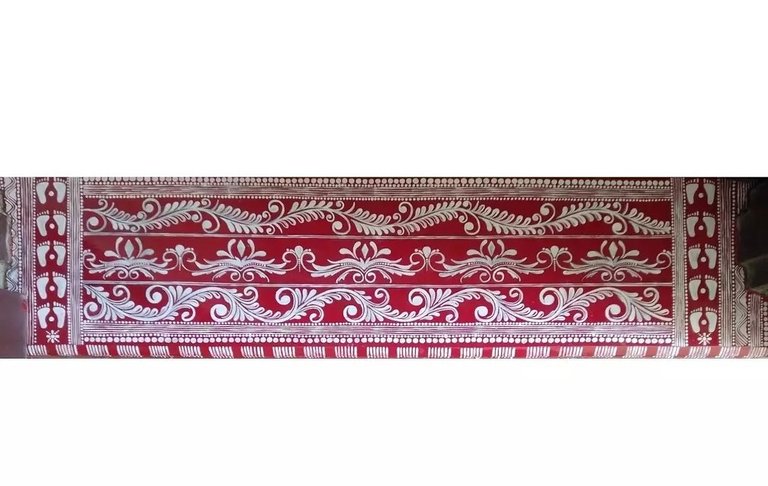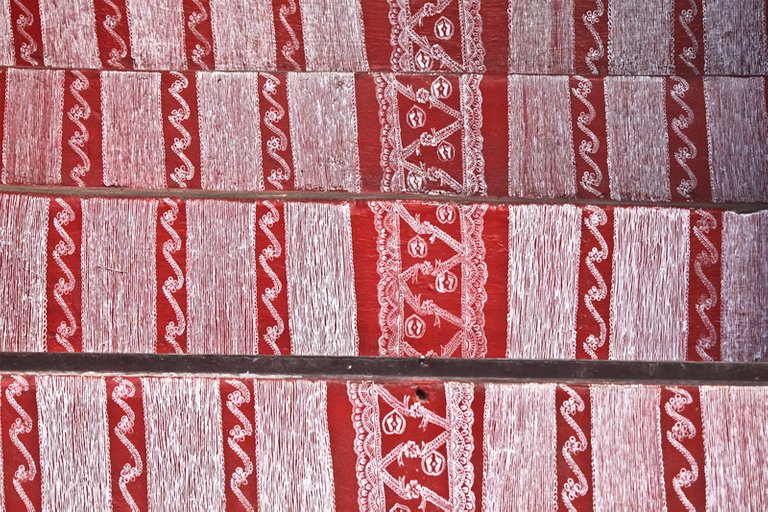 These aipans are made on the threshold or stairs at the entry point of the house on festivals or celebrations
Dhuliargh chowki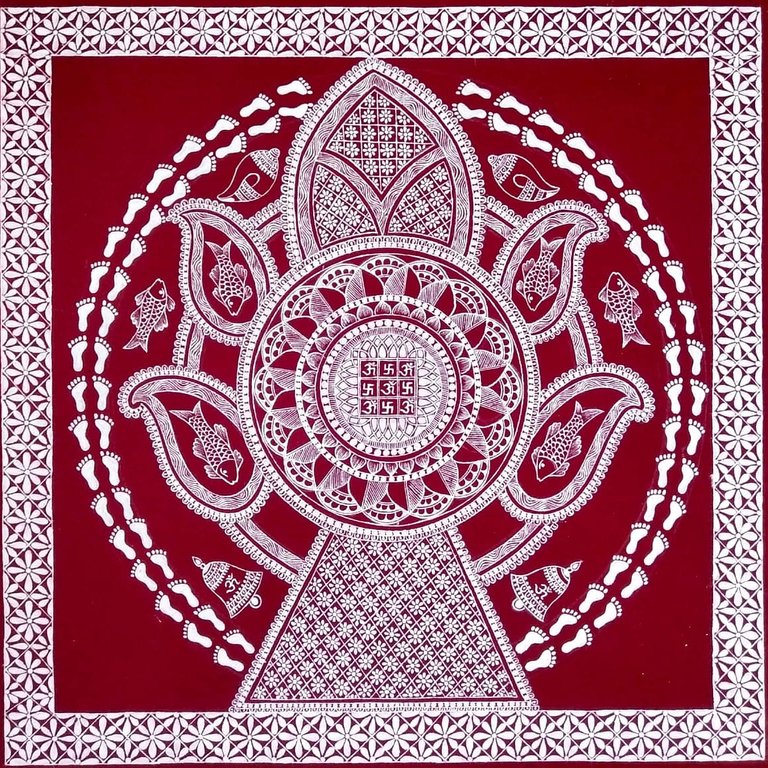 This aipan is made to welcome the groom at the bride's house on the wedding day.
Some modern types of aipan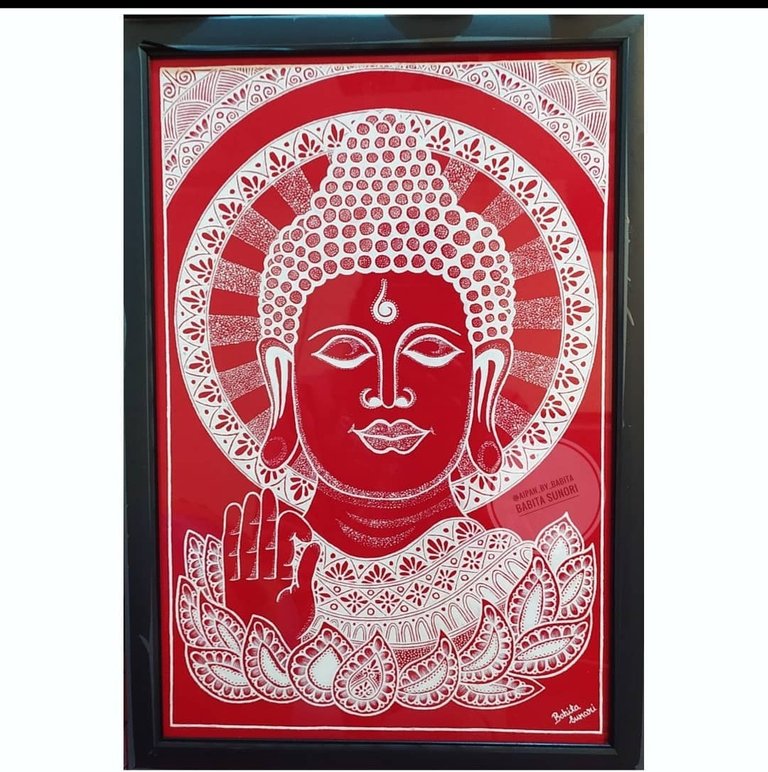 Buddha's portrait by aipan)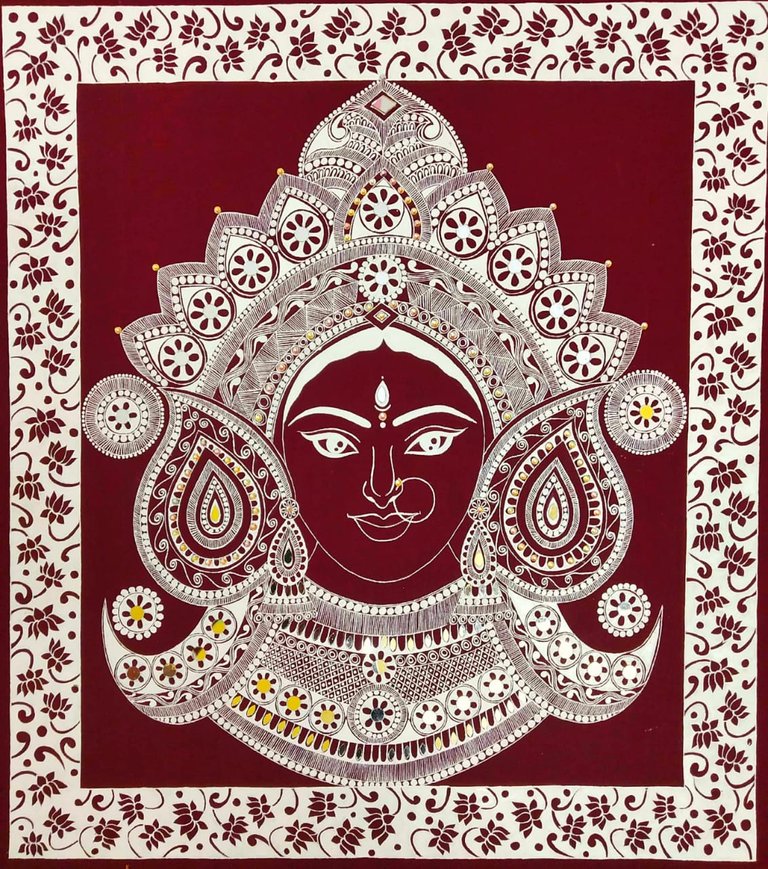 (Goddess Durga's portrait)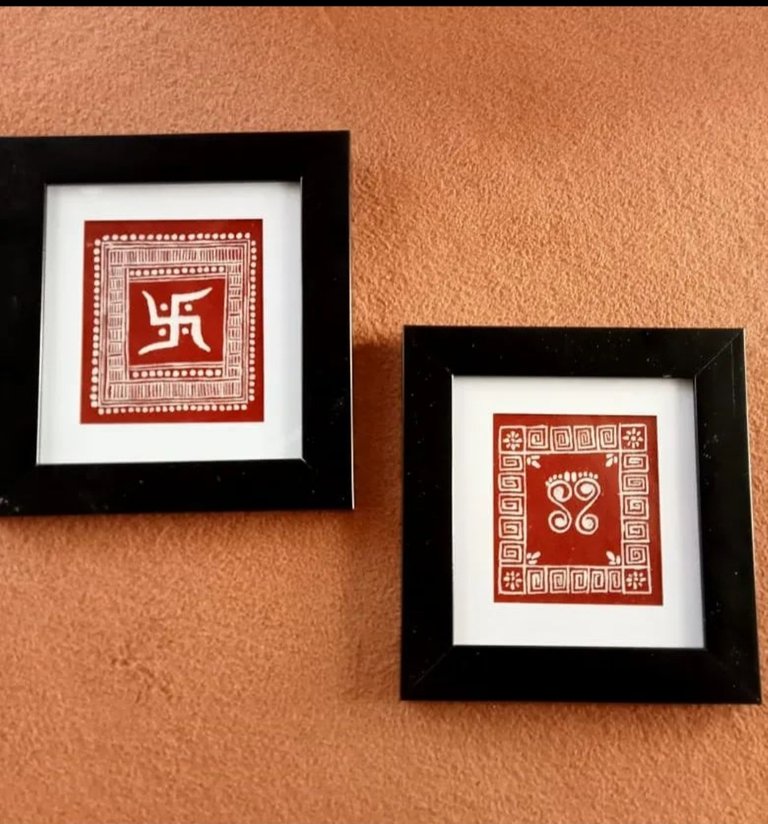 (Aipan for wall decoration)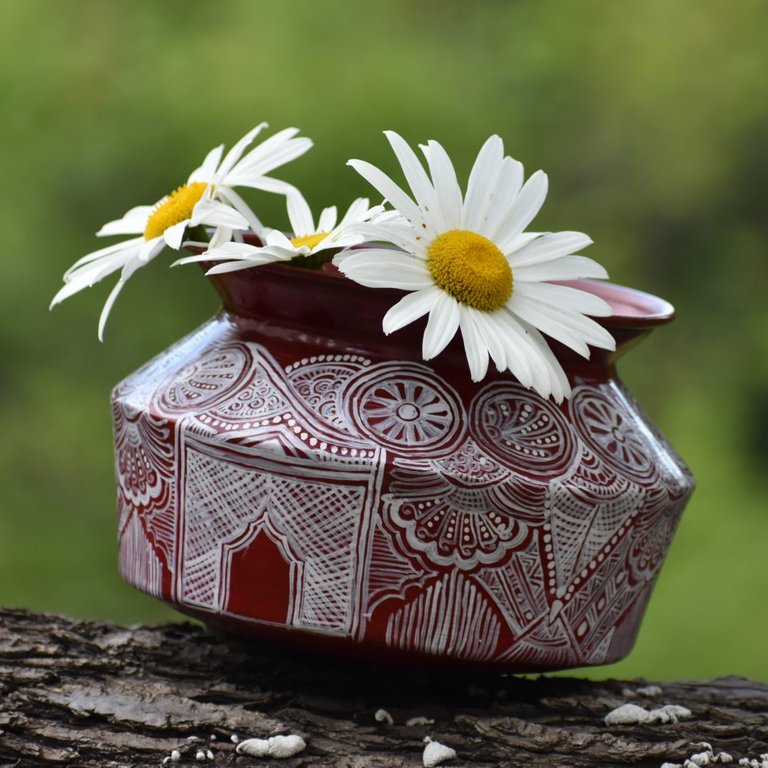 The photos are not mine, i have used the photos from Instagram accounts. The account links are babita and aipan
If you have seen and read this post of mine, then please let me know how did you like this art.
Thank you ...🤗
---
---