Joys of Being a Godmother (ENG-ESP)
ENG
I was blessed with this beautiful gem!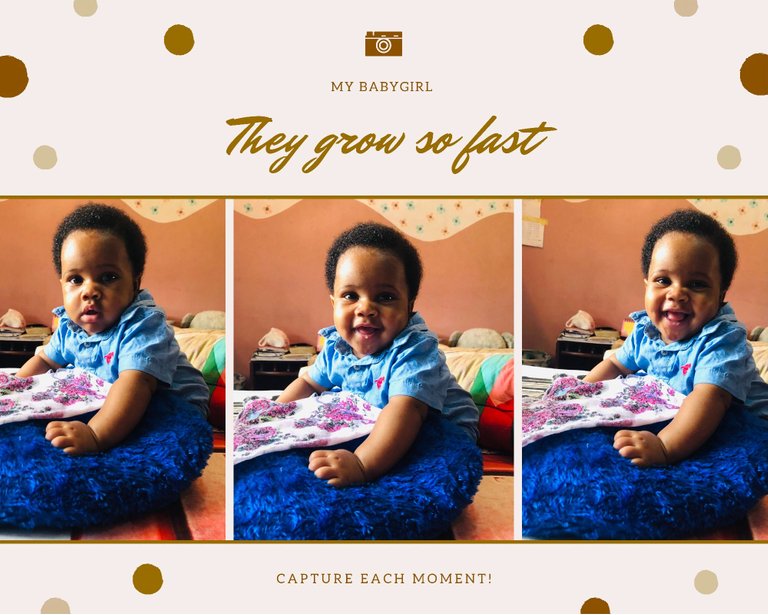 My babygirl was birthed on the 19th of March, 2020. Amidst the tears and fears aroused by the global pandemic, this bundle of joy and light was gifted to my family and the world.
I have watched this bundle of joy grow, develop, and evolve into an 18-months old personality.
This is simply amazing.
I am yet to birth my own biological child and currently stand as a second mom/godmother of my babygirl, 'Ivana'.
Watching her grow every day is an experience that cannot be watered down.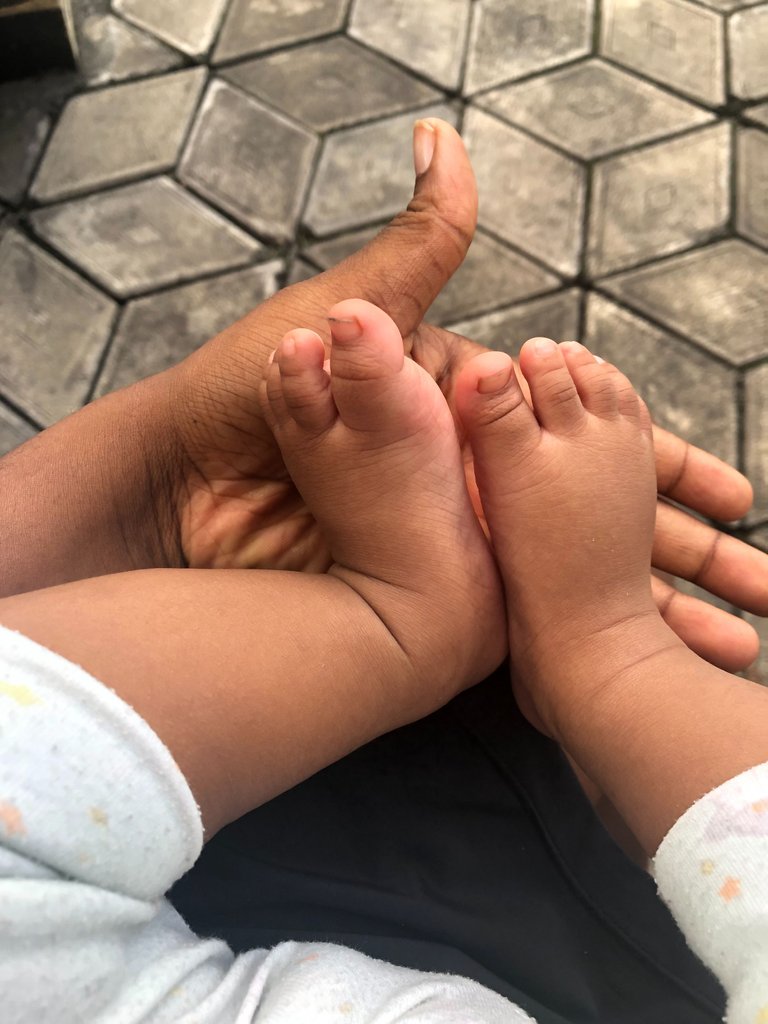 From the little milestones at every month of growth to every little change in the movement of her tiny body.
From the moment of her first cry to her first meal, her first crawl to her first shaky stand, her first few steps and falling down and getting up to try again to her first walk, her first run to her first word and a couple more words.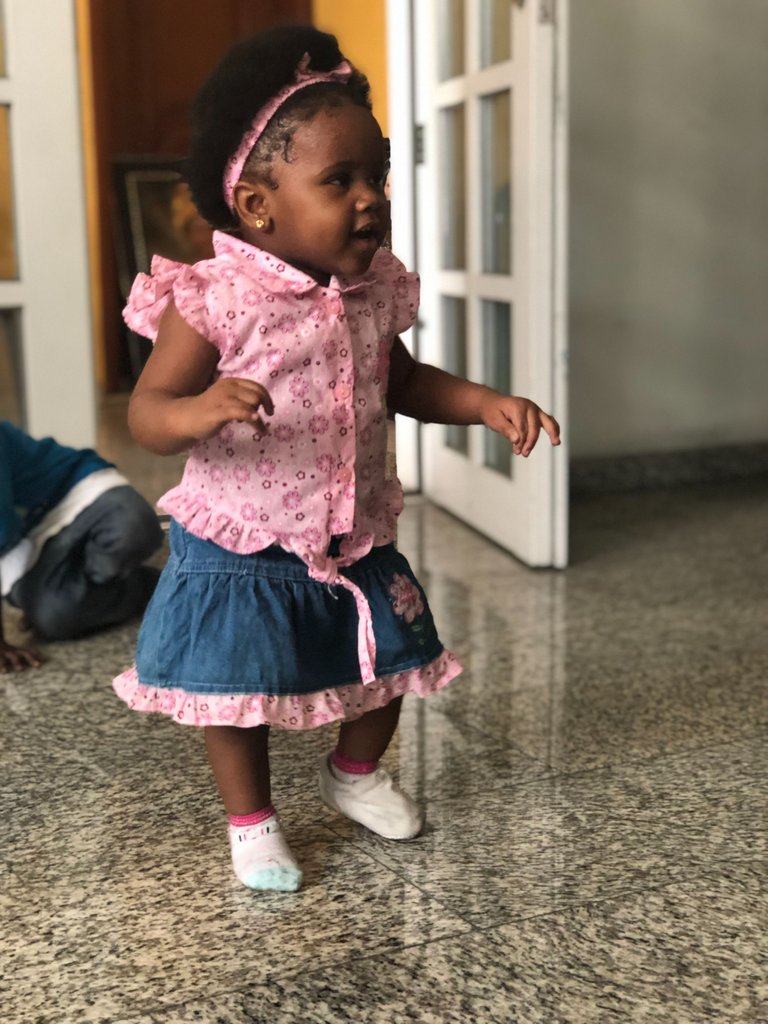 It is a remarkably rewarding sight to behold.
I can only pray and hope God gives me the grace and ability to manage this huge responsibility as her godmother and eventually when I become a mother to my biological kids.
To all the mothers out there,
You are special!
You are awesome!
You are beyond magnificent!
I do not know how you multitask and handle all you do but you do it regardless. Blessings to you all.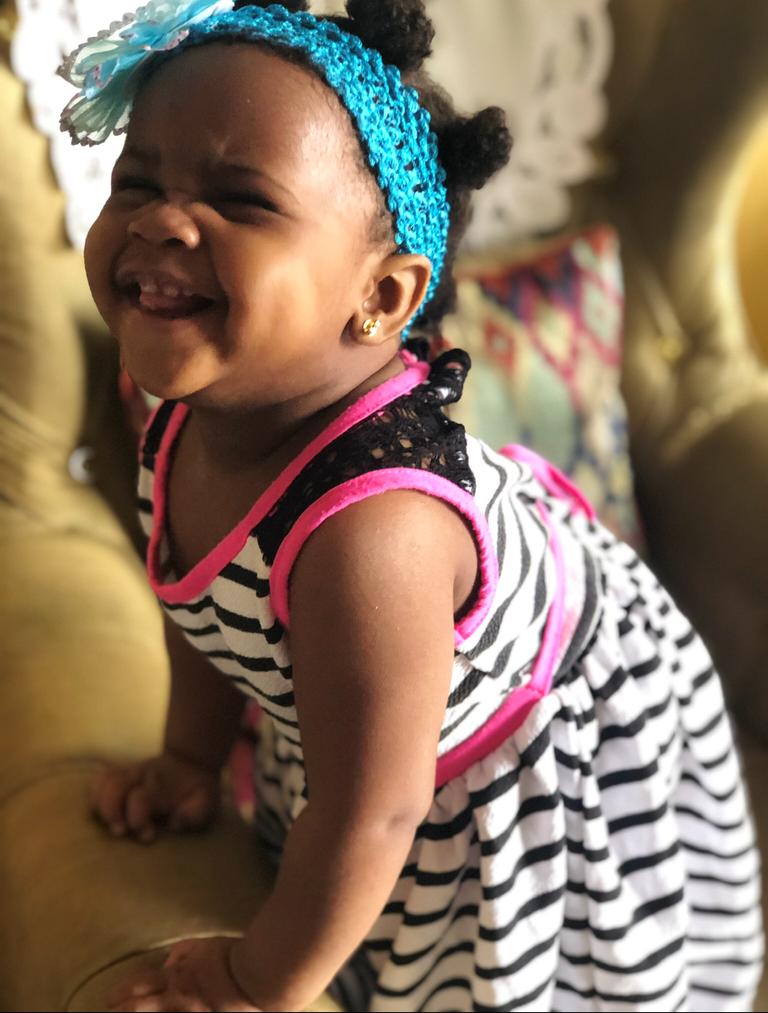 Love & Light, Hugs & kisses!
Thank you for your time and Have a super beautiful day!
Photo Source: Mine
ESP
¡Fui bendecida con esta hermosa joya!
Mi niña nació el 19 de marzo de 2020. En medio de las lágrimas y los temores suscitados por la pandemia mundial, este paquete de alegría y luz fue regalado a mi familia y al mundo.
He visto a este paquete de alegría crecer, desarrollarse y evolucionar hasta convertirse en una personalidad de 18 meses.
Esto es simplemente increíble.
Todavía no he dado a luz a mi propio hijo biológico y actualmente soy una segunda madre de mi niña, "Ivana".
Verla crecer cada día es una experiencia irrepetible.
Desde los pequeños hitos en cada mes de crecimiento hasta cada pequeño cambio en el movimiento de su pequeño cuerpo.
Desde el momento de su primer llanto hasta su primera comida, desde su primer gateo hasta su primera postura temblorosa, desde sus primeros pasos y caídas hasta su primer paseo, desde su primera carrera hasta su primera palabra y un par de palabras más.
Es un espectáculo extraordinariamente gratificante.
Sólo puedo rezar y esperar que Dios me dé la gracia y la capacidad de manejar esta enorme responsabilidad como su madrina y, eventualmente, cuando me convierta en madre de mis hijos biológicos.
A todas las madres,
Sois especiales.
¡Sois increíbles!
Sois más que magníficas.
No sé cómo hacéis la multitarea y manejáis todo lo que hacéis, pero lo hacéis a pesar de todo. Bendiciones para todas ustedes.
¡Amor y luz, abrazos y besos!
¡Gracias por su tiempo y que tengan un día súper hermoso!
Fuente de la foto: Mine
---
---