My Books & I: A Glimpse of Our Relationship- #3
Growing up, my mom always told me "readers are leaders" and "the more I read, the more I am open to knowledge". We had a desk with books which served as a mini-library at home when I was still a teenager.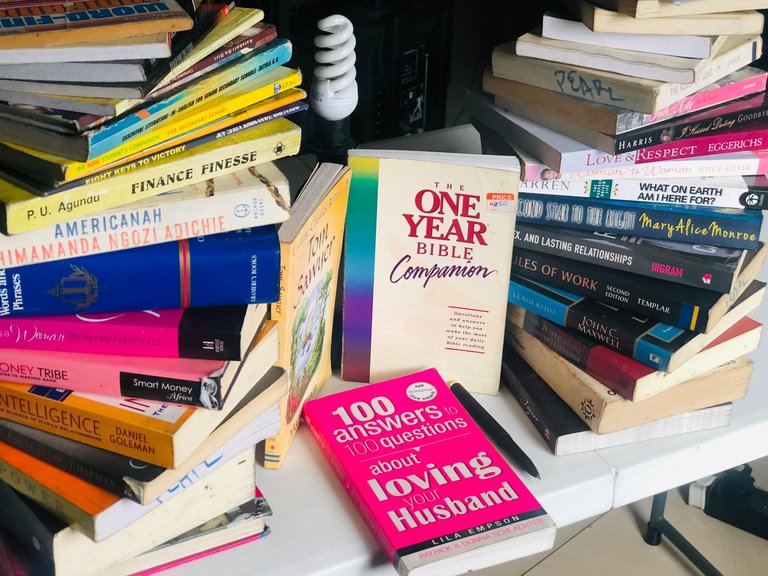 A few of my friends 😄
However, now we have a whole room filled with diverse genres of literature. This sparked up and constantly fuels the reading culture I have harnessed over time.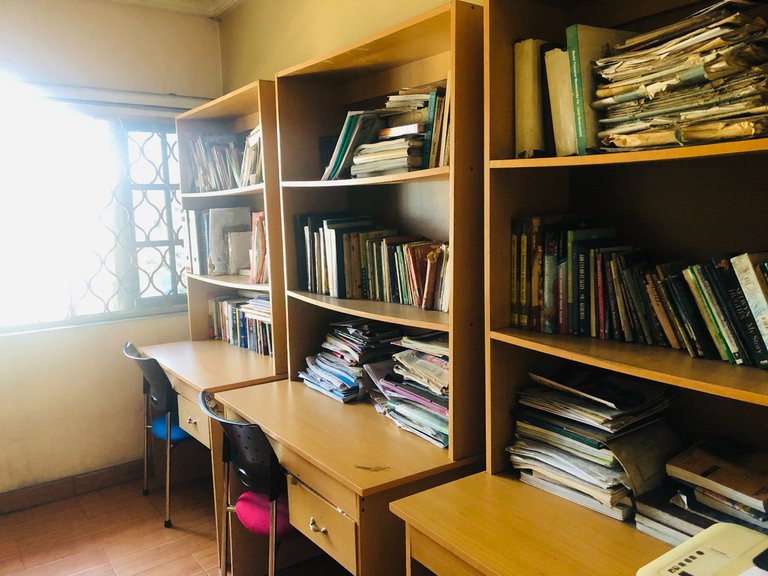 Due to consistent reading, some are worn out ☹️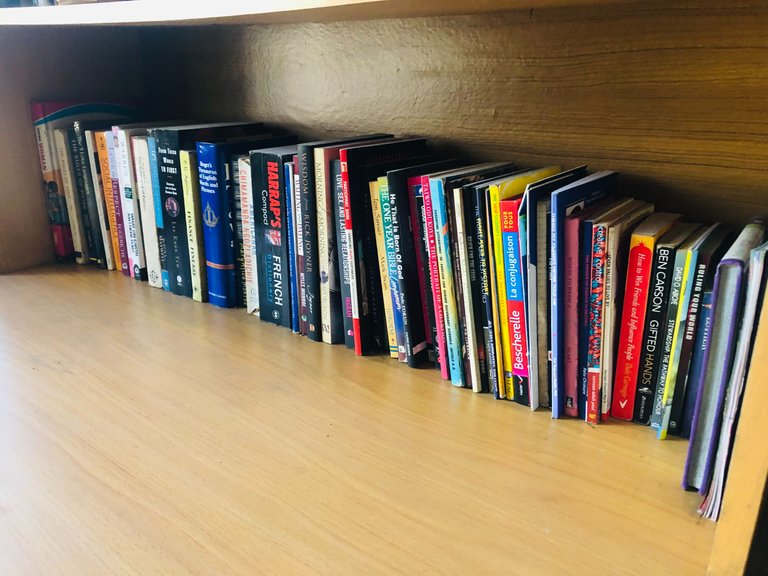 A few newbies and oldies 😂
Thank you sweet girl @merit.ahama for the invitation. Furthermore, these are my responses to the questions posed by @Hive Book Club
What is My Favourite Time to Read?
I would say my favorite times to read are very early in the morning and very late at night.
In the morning, I enjoy reading between 4:30 am to 6:30 am because I assimilate with speed and flow with the book better, everyone is still asleep so there is little to no noise or distractions, and I feel refreshed, alert, and ready to receive the goodness of such literature.
At night, I enjoy reading between 8:00 pm to 10:00 pm because I would have had dinner by 7:00 pm latest, taken a refreshing bath, responded to chats from the day, my mind and body is in a state of calm, and I will be mentally and physically prepared to read up a few chapters before bedtime.
I enjoy reading certain books either in the morning while some others at night. For example, I preferred to read the book "The Smart Money Tribe by Arese Ugwu" in the early hours of the morning. This is a finance book that uses relatable African women's stories and journeys to teach a person proper financial management. "Faith and the City by Jennifer Ruisch" is a book I enjoyed reading in the evening because of its rather light, playful writing style.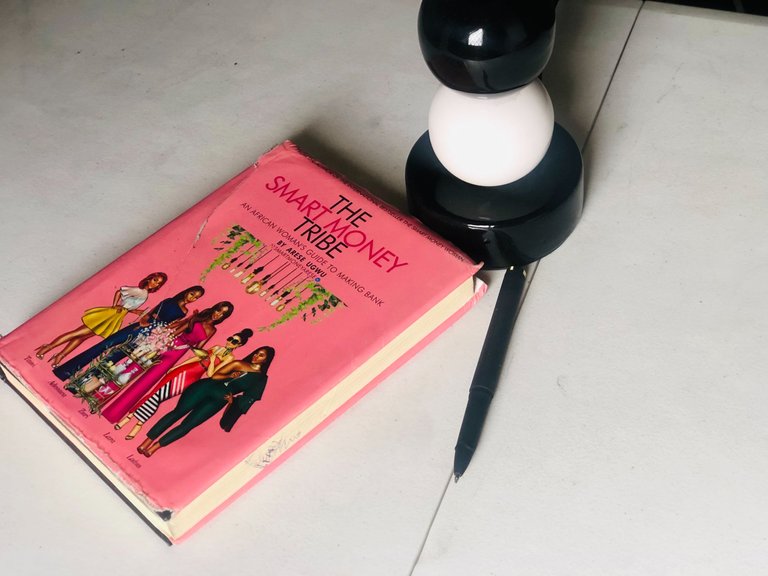 My niece ruined my paperback 😀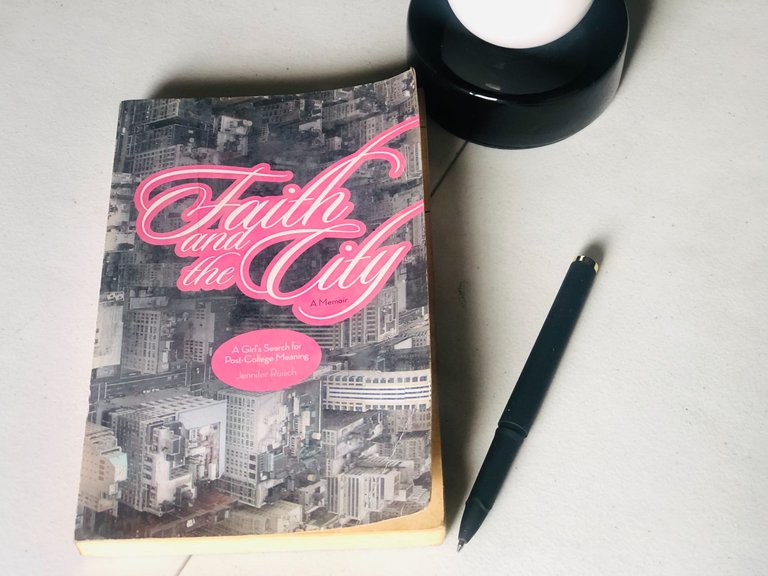 Had fun reading this...
What makes me enjoy a book?
I have a unique yet diverse taste in books. I read books according to my mood at the time. By mood, I mean where I am mentally, emotionally, and physically.
For instance, if I am in the mood to be inspired, educated, or learn new information, I seek these attributes in these books around this timeline. Sometimes, I just want to be entertained, intrigued by the drama, swept by the love scenes as a hopeless romantic, moved by the suspense that keeps me desiring more, and elated by the high feeling I enjoy from these books.
Hence, my enjoyment of a book comes from how much it appeals to my mood per time and the satisfaction derived from timely consuming such material.
Three books I am currently reading interchangeably are, "The 48 Laws of Power by Robert Greene", "The Power of Being a Woman by Michelle Mckinney Hammond", and "I kissed Dating Goodbye by Joshua Harris".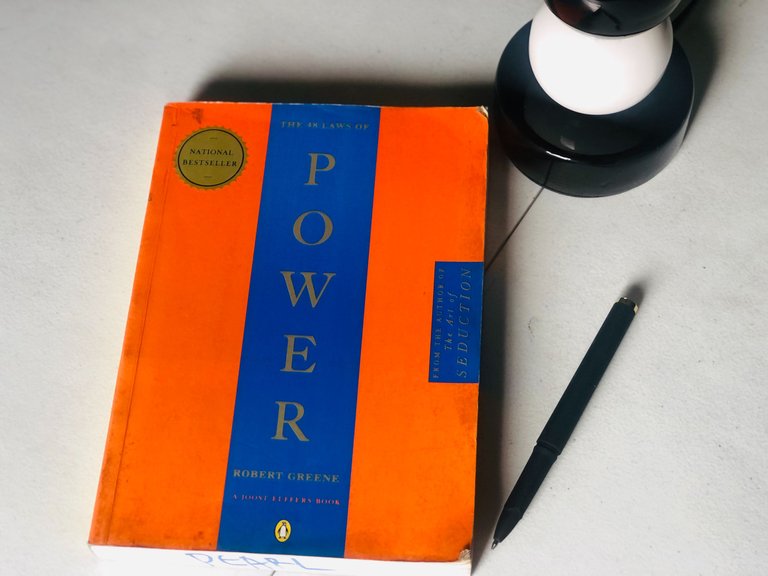 The insights within are just incredible!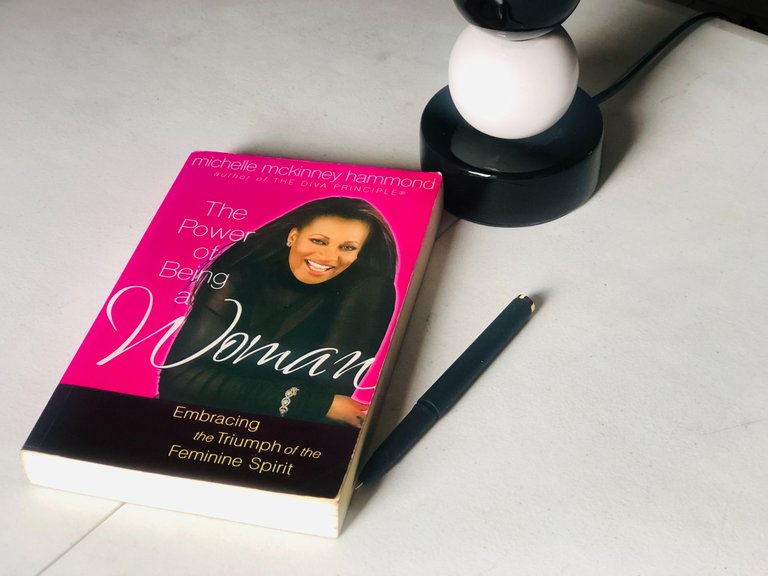 Currently enjoying this read 😊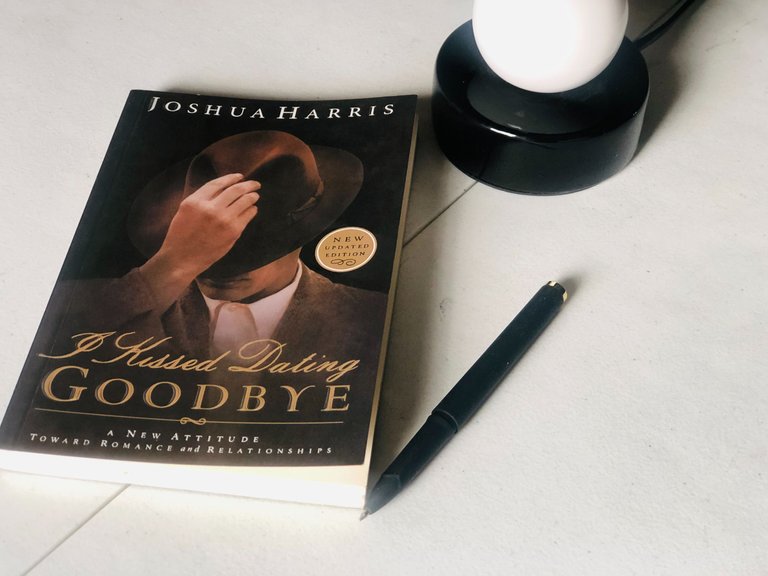 Still getting into the groove of this one...
Do I like to read outdoors, before bed, or on the bus on my way to work?
Realistically speaking, I read anywhere and at any time depending on various factors or reasons at play.
I set reading goals and try to effectively manage my time to accomplish this set goal. However, life has its way of springing up impromptu or last-minute surprises that can change the course of my day. At that moment, if I miss out or would miss out on my favorite reading time (early in the morning and late in the night), I readjust and fit in that activity in another time slot.
For instance, when I wake up late, I listen to audiobooks through apps like Amazon Kindle and Headway while driving to work in the morning or during my lunch break, or while preparing for dinner in the evening. That way, I still get to meet my reading target for the day.
Also, I read while waiting. It helps me stay patient, achieve my reading goals, engage in a pastime activity, and manage my time effectively. I do this while waiting for my flight at the airport, waiting to be attended to in a bank, office, etc.
This morning I listened to an audio summary of "The 5 Love Languages by Gary D. Chapman", which I have read the full book before now.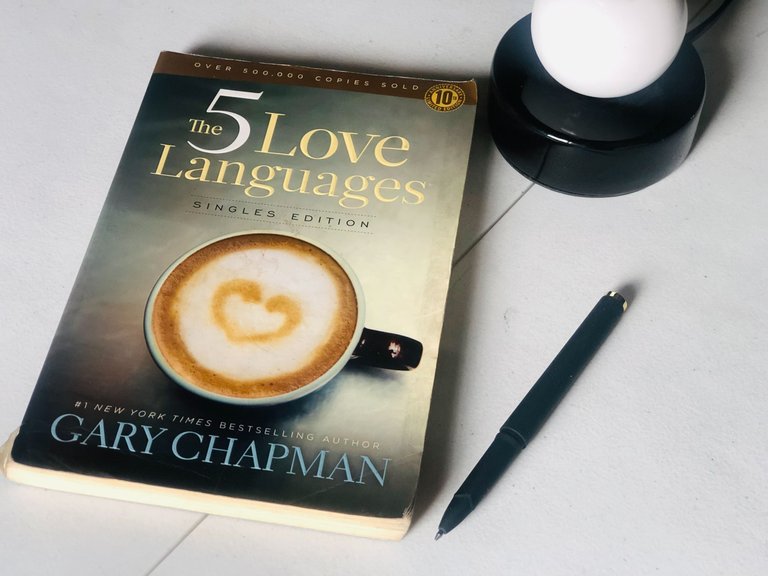 I recommend this book...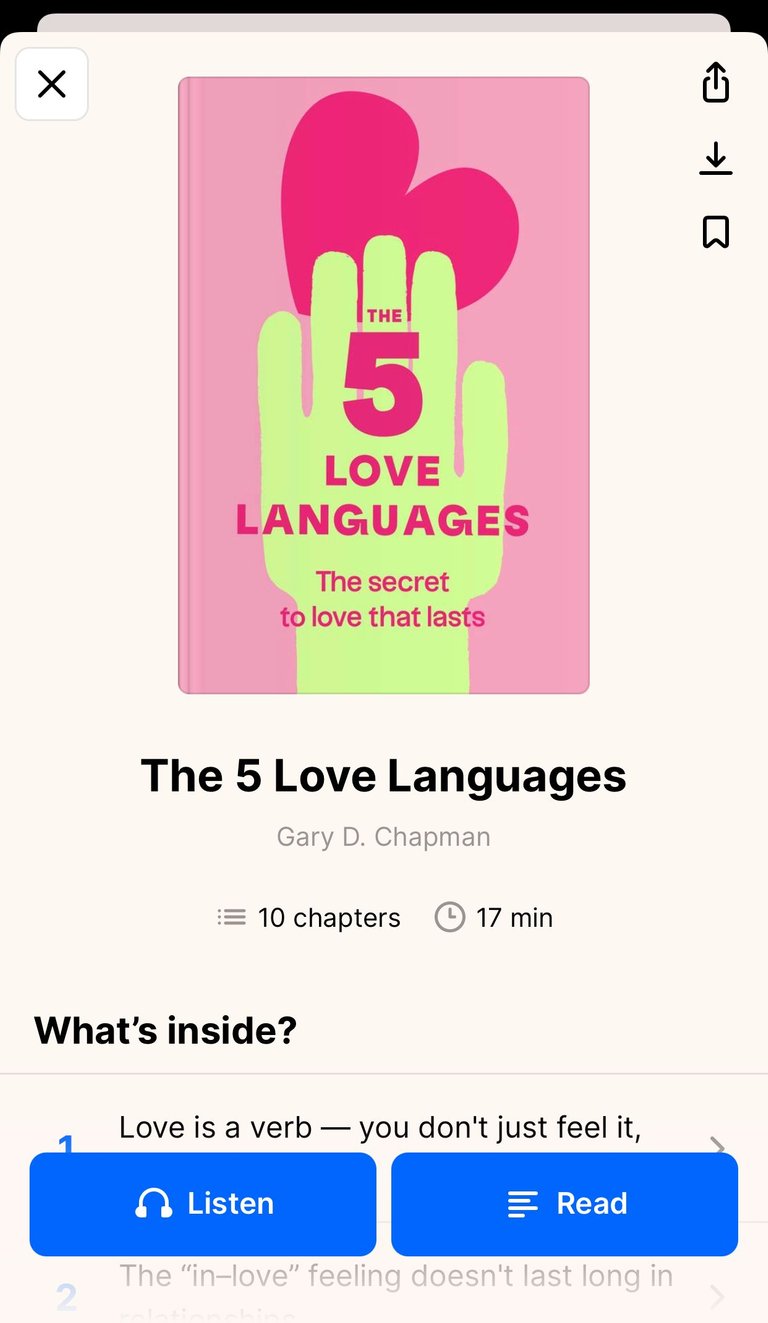 The audio summary version
Do I focus on Character Development, thoughtful messages, or the level of intrigue a plot generates in me?
Like I earlier stated, it honestly depends on diverse things and different times. It can be really thorough when looking for a particular dimension of a book based on my mood and can sometimes miss out on other areas because of my focus at the time.
I have read the same book a couple of times and with each read of the same book, I discover a new dimension to it.
So Yes, character development, suspense, plot twists, inspirational or motivational messages, etc appeal to my focus depending on what I seek at that time.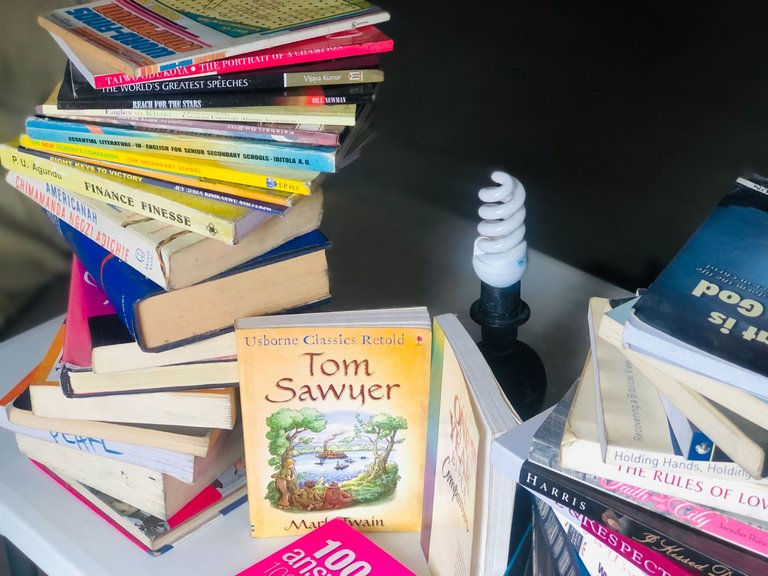 Thank you so much for these thought-provoking questions.
I am thrilled to participate in this challenge. This is my entry for the community post of the @HiveBookClub Community Challenge.
I invite @karla154 & @young-boss-karin to join this challenge. 😊
Kindly share your thoughts by leaving a comment below.
Thank you for your time.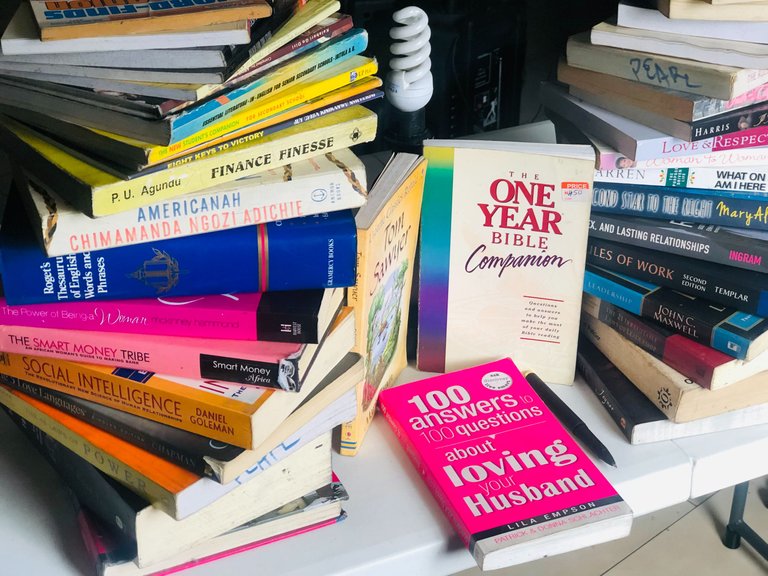 P.S: All photos are mine 🌹
---
---