Hair accessories- enhancing your beauty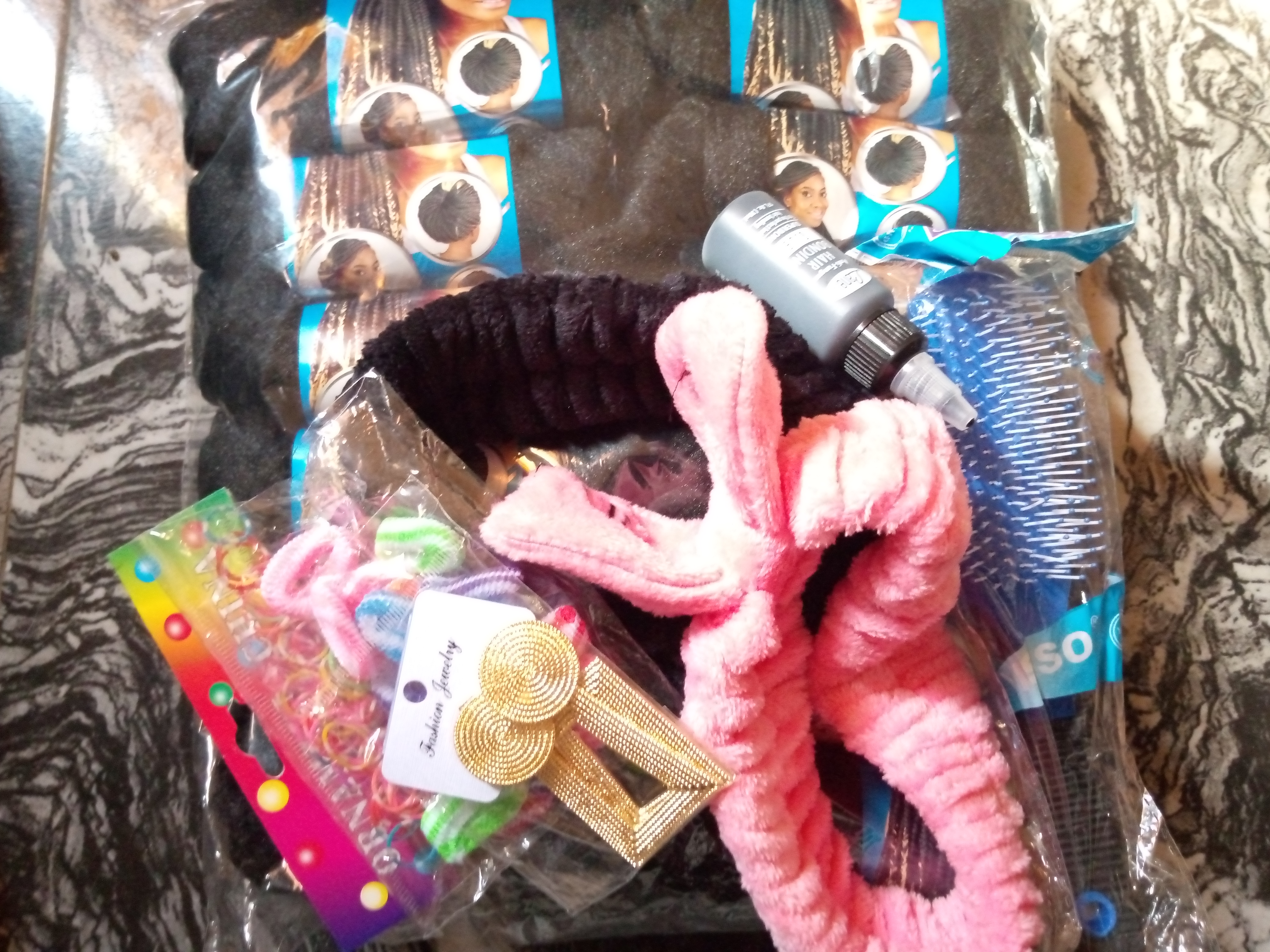 hair accessories I got
Hey guys, it's your favorite girl @pearlie123. I'm here again with something alluring as usual. Today we're gonna be talking about hair accessories, nice theme huh? Hair accessories are supplementary or secondary materials which we attach to our hair to either adorn, beautify or enhance its growth.
Actually I got some hair accessories for myself which included hairbands, bonding, medicated hair food, feathery wraps, Brazilian wool, I also got a earring for myself but I wanna share some relevant information about just two of them.....
Vic'n-5ive hair treatment cream
Medicated hair cream: Vic'n-5ive medicated hair food is an outstanding hair medication I would always recommend. It has been my hair cream for the past 4months and I'm completely in love with it. Taking a look at the label, one can be fully convinced of its benefit. It is an anti-itching hair medication as it puts a stop to all itches and lice infestation in the hair.
It is anti-dandruff as well as it curbs the spread of dandruff on the hair, Vic'n-5ive hair food is not limited to the female gender only, it can be used by all and sundry, the heat it generates on my hair makes me convinced that no iota of germ is left in there.

Hair bands: Hair bands are not some sort of hair treatments or medications, all they do is enhance your outlook and make you look presentable in public. I normally use hairbands when my hair is kinda tattered or old, with the final look, I can confidently step out publicly and good to go.
Hairbands come in different shapes, colors, materials and form that appeals to the eye. Yes, they're eye catchy and makes you look amazing. I got just two of the bow hairband, pink and black color respectively. I do have other colors as well to match my outfit, yesterday I wore a pink skirt with black designs and opted for the pink bow hairband and I was pleased with what I saw. You can also try one out.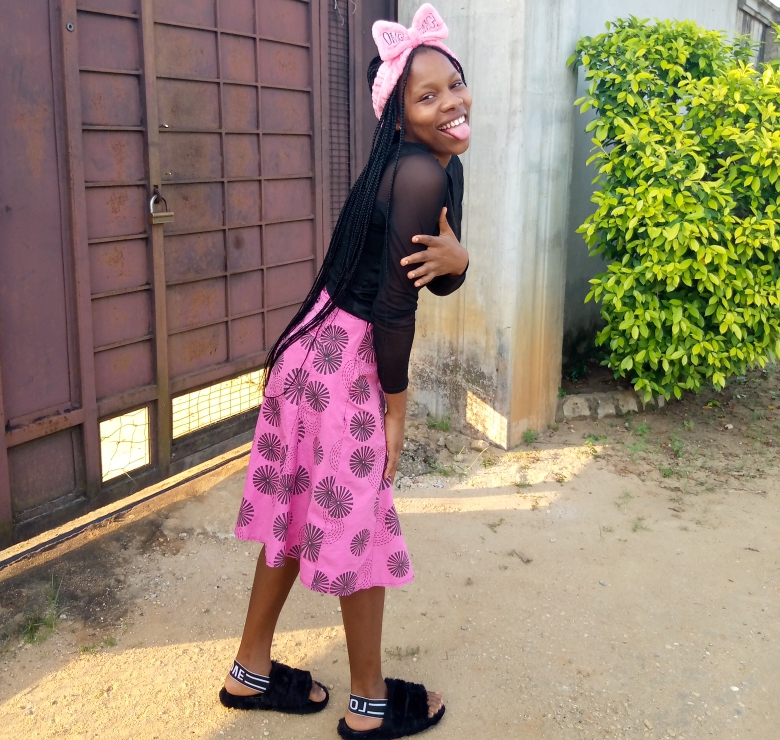 flaunting my pink hairband
Hair accessories are amazing, they put finishing touches to our beauty, safes time, cost, energy and resources. Of course, they're tons of hair accessories you would like to try, why not settle for one for a satisfactory result and you will be glad you did.
♥️Lots of love by @pearlie123💜
---
---