Be happy when selling your goods and services!!!!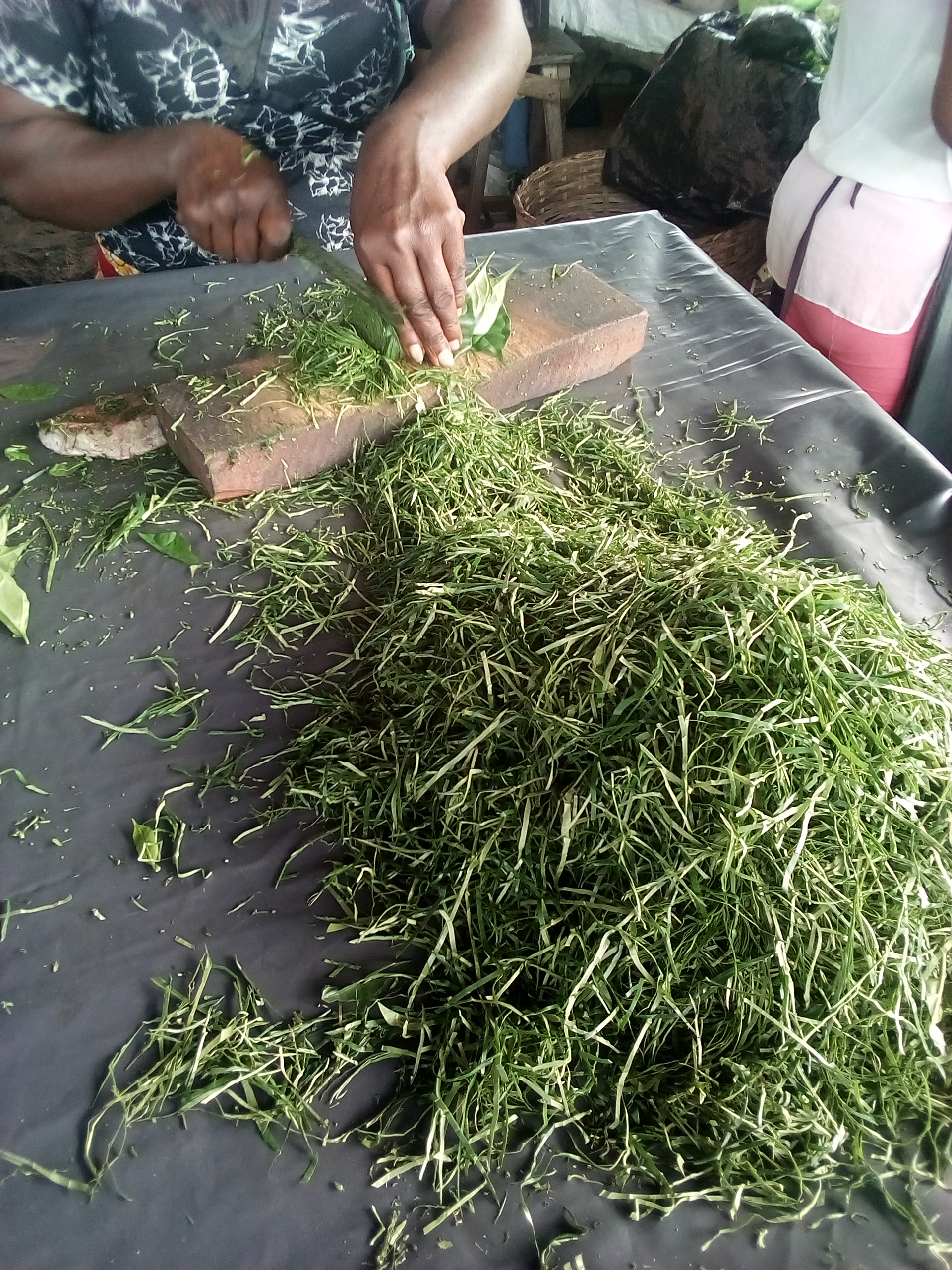 Belove friends I want to share with you about my strong appetite for efere editan Editan soup here in #MarketFriday by @dswigle.
Above is the sliced Editan leaves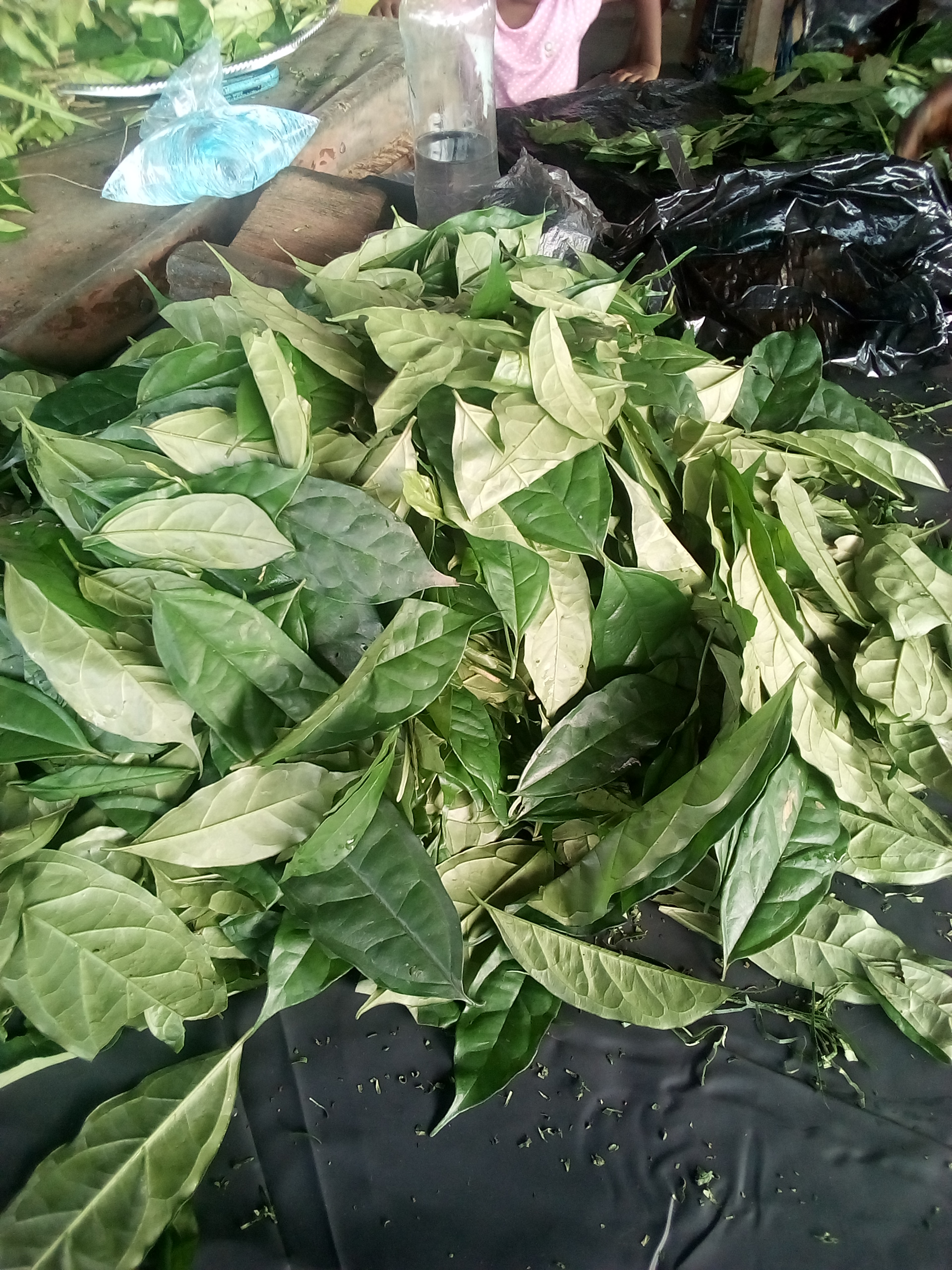 This the Editan leaves.
This is what took me to itam market located at itam road. This market is everyday market where sell men and women showcase their products.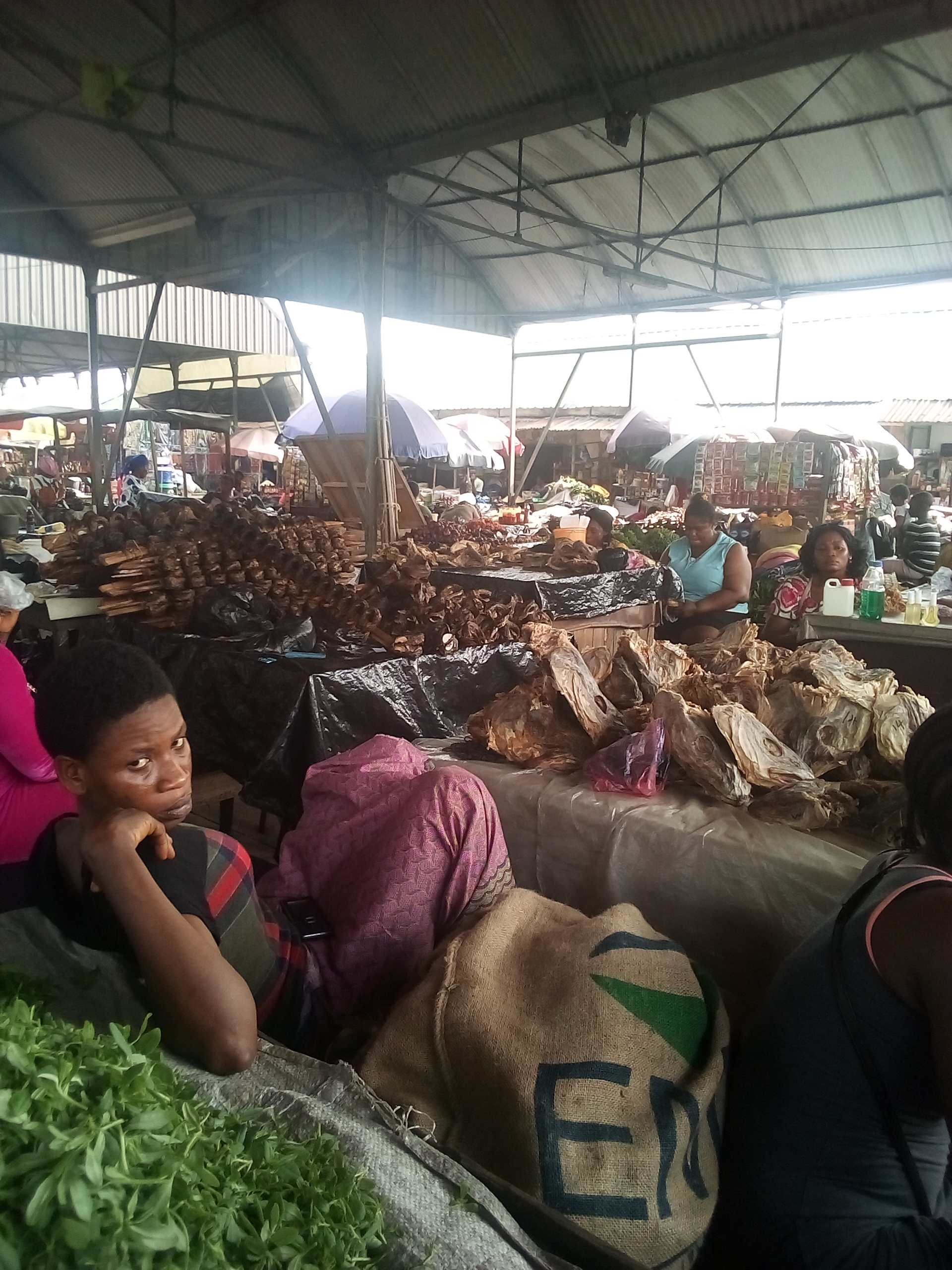 This is inside of the market.
Very large and it can occupied a great number of people.
In my house I was asked to make lists for market.
I asked my mom what will I cook, she said any soup I want to
cook.
I made the lists.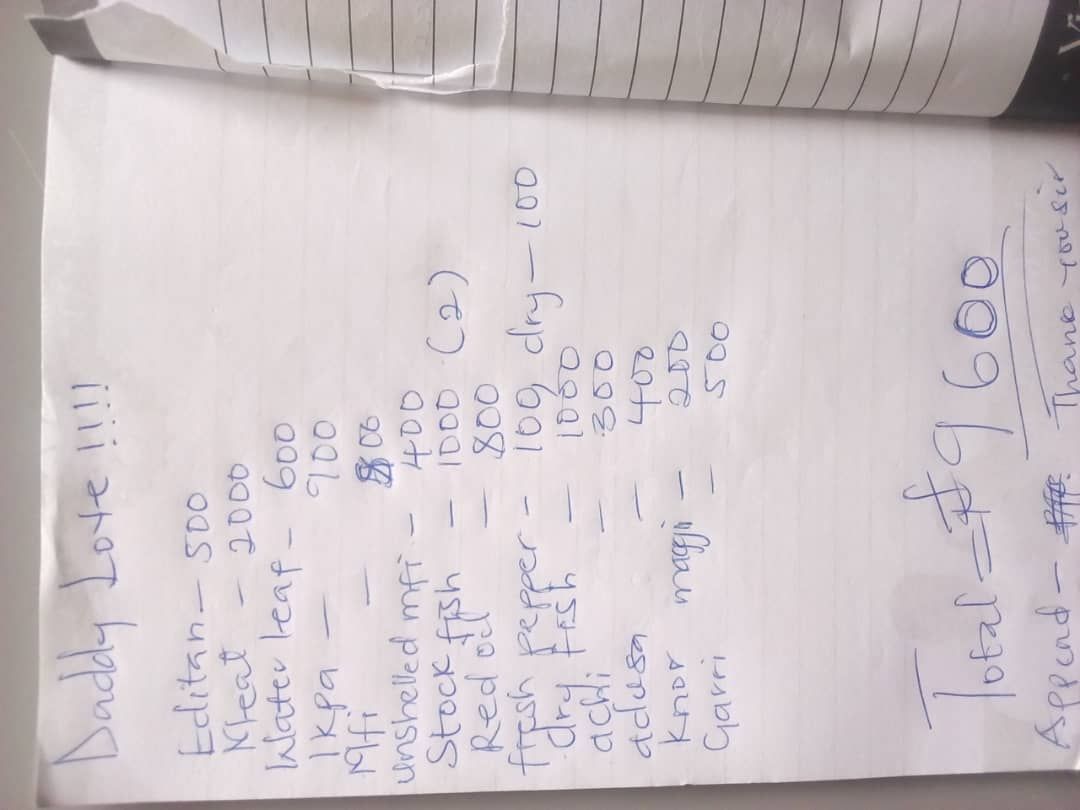 After making the list I left to market to purchase those things.
Reaching market the first seller I met was a kind of franking her face so i left her to another person. I am a kind of person when I go to market to buy from a seller, all what I need from you is a smile. Only smile can cause me to purchase from you often, each day I enter market. I'm not a business type but there is kind smile I will put on my face that if didn't want to buy that thing you will buy it by the force of my smile.
As a buyer, I smile with my seller. I bargain with a smile on my face.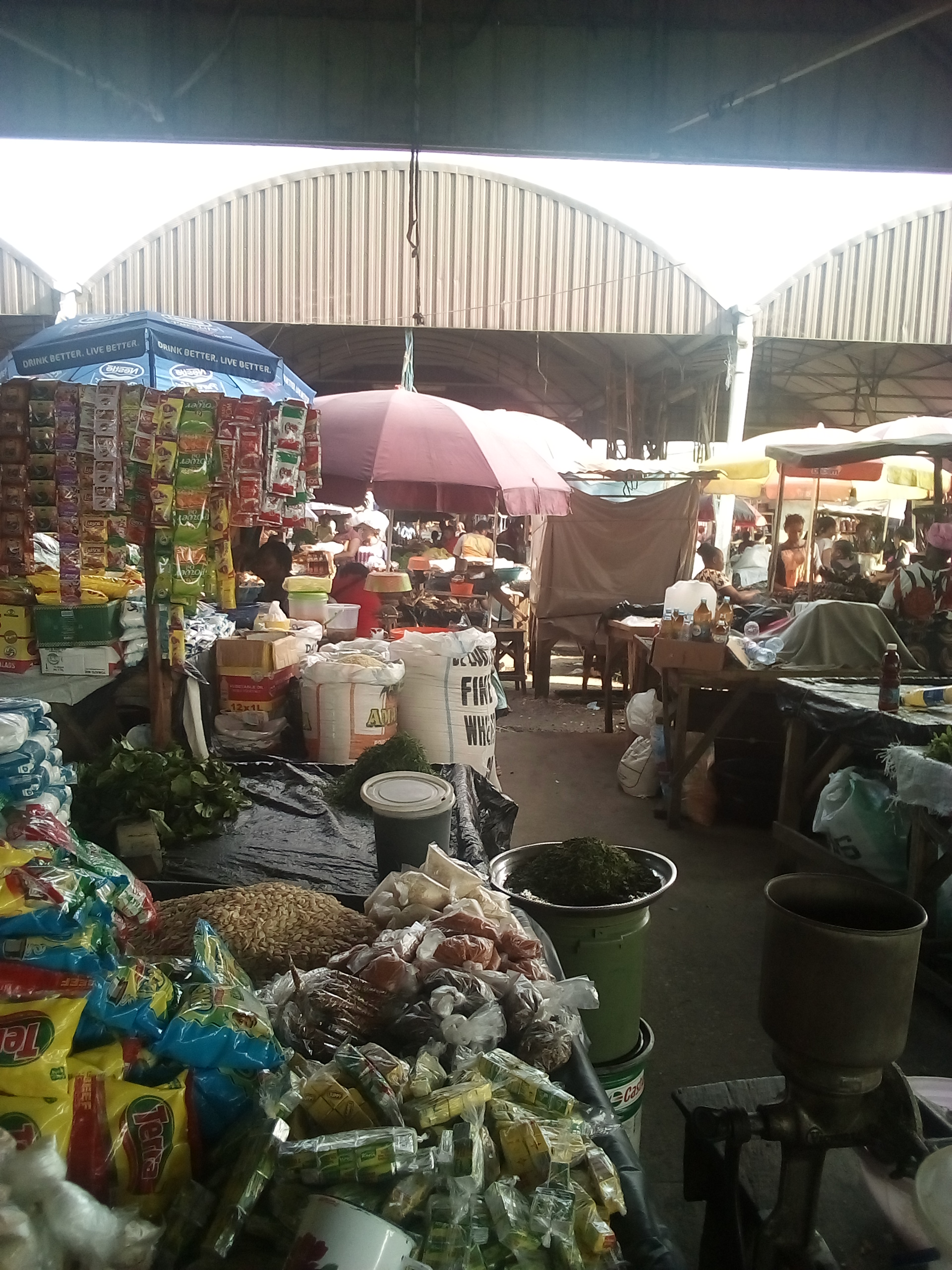 This is my customer's place that I do buy from her. She is a nice seller. I so much trust on her business.
These are the things I purchased from her
Red oil
knorr Maggi
achi
Garri
The same thing with the woman above, who slice Editan for me.
Franking your face doing a business doesn't speak well of you.
Instead be the one to put smile on your customers face, even if that customer is a first timer coming to you and he or she find out that your goods are so exorbitant, he or she might abuse you, calling you all sorts of name. Be sincere, are going to fight with him or her too. Oh no, instead you will tame him or her down and talk to him as an experience business person. You will see, he will succumb. Some of them they want to test you to see if indeed you are a good business person.
Always a smile on your face when selling or buying.
These were the things that took me to market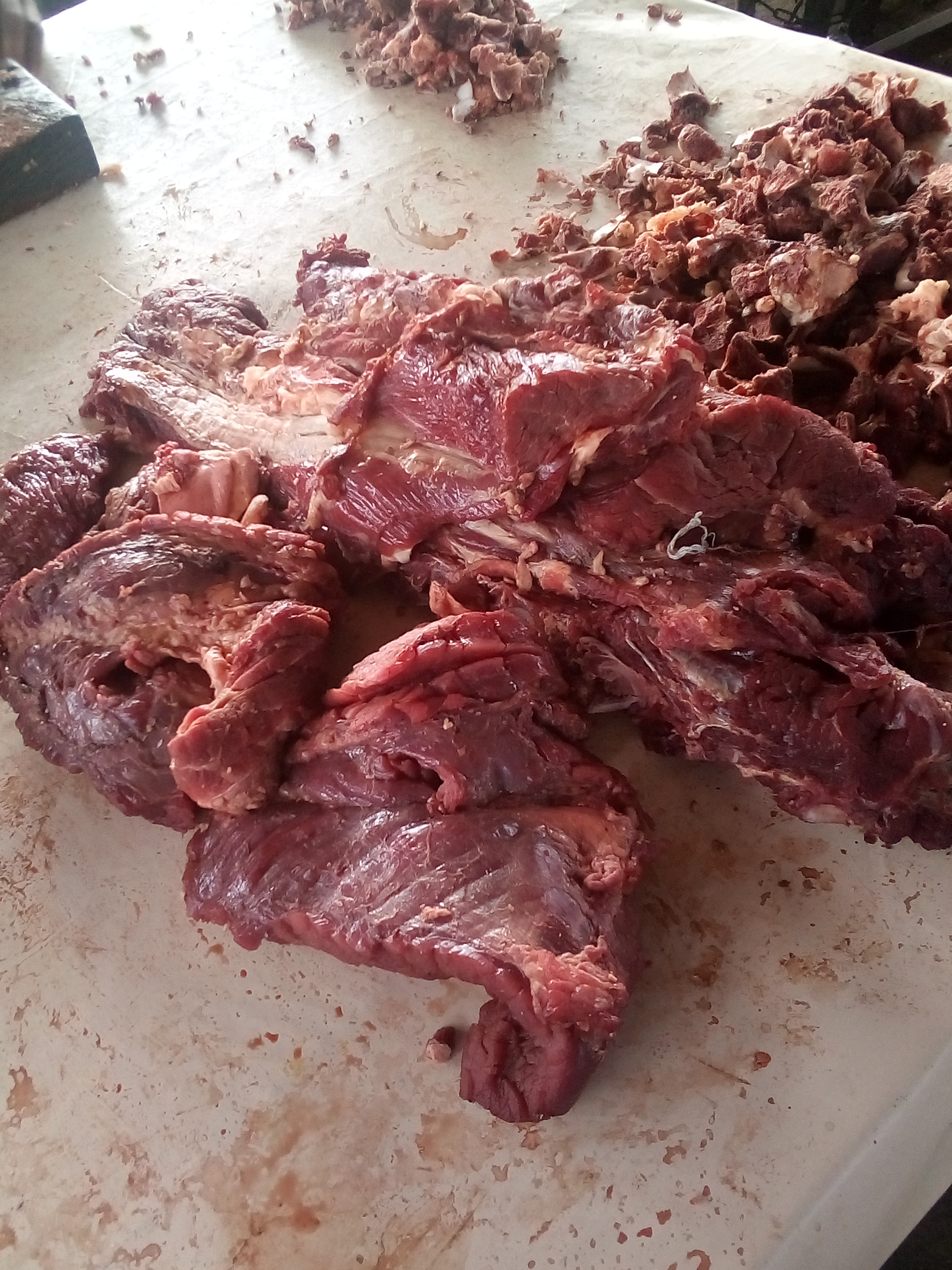 This is meat. I bought at #2000 only. The woman tried in cutting.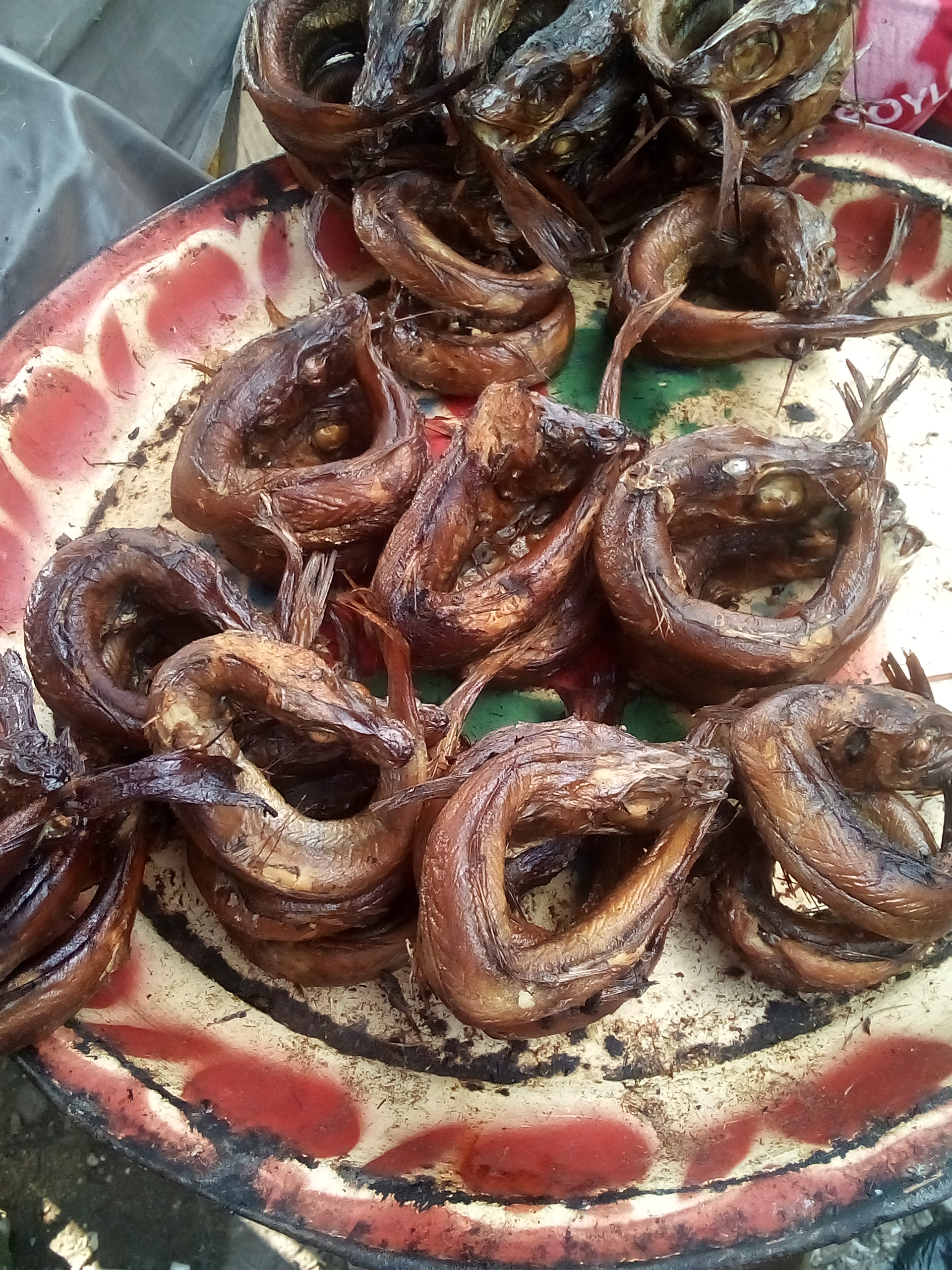 This is fish. In our dialect we call it uman iyak.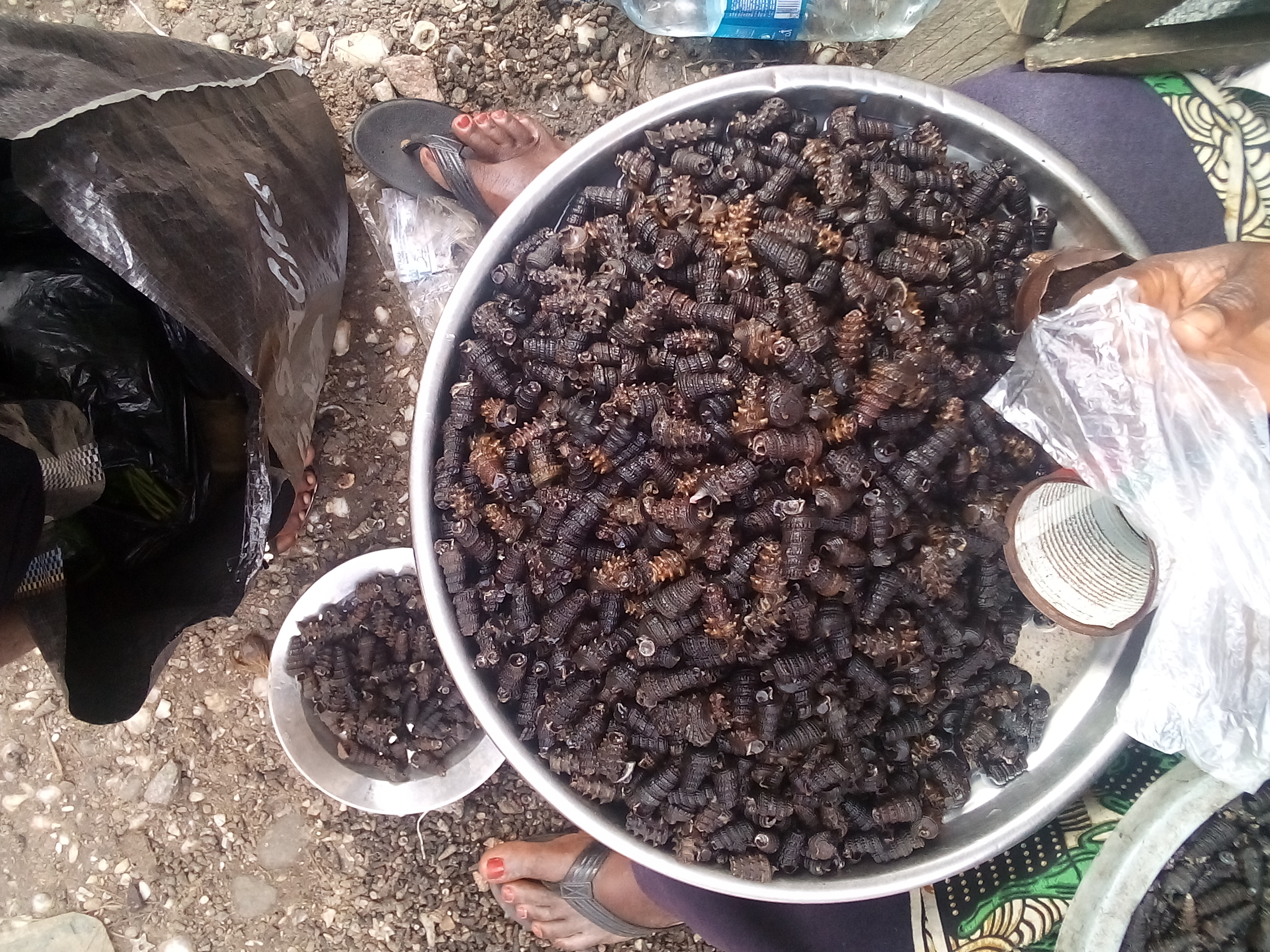 This is periwinkles. In our dialect we call it mfi.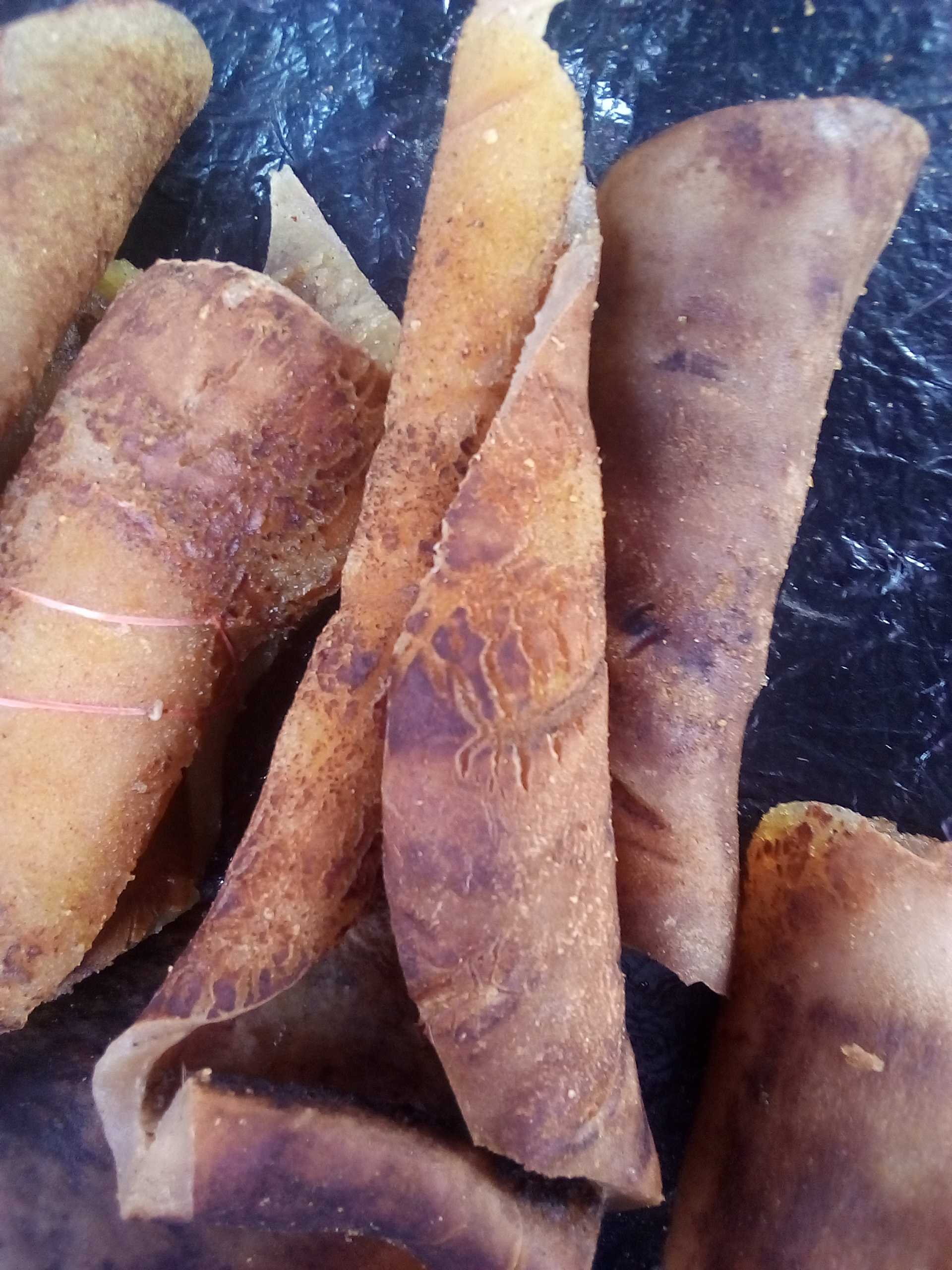 This is skin meat. In our dialect we call it ikpa enan.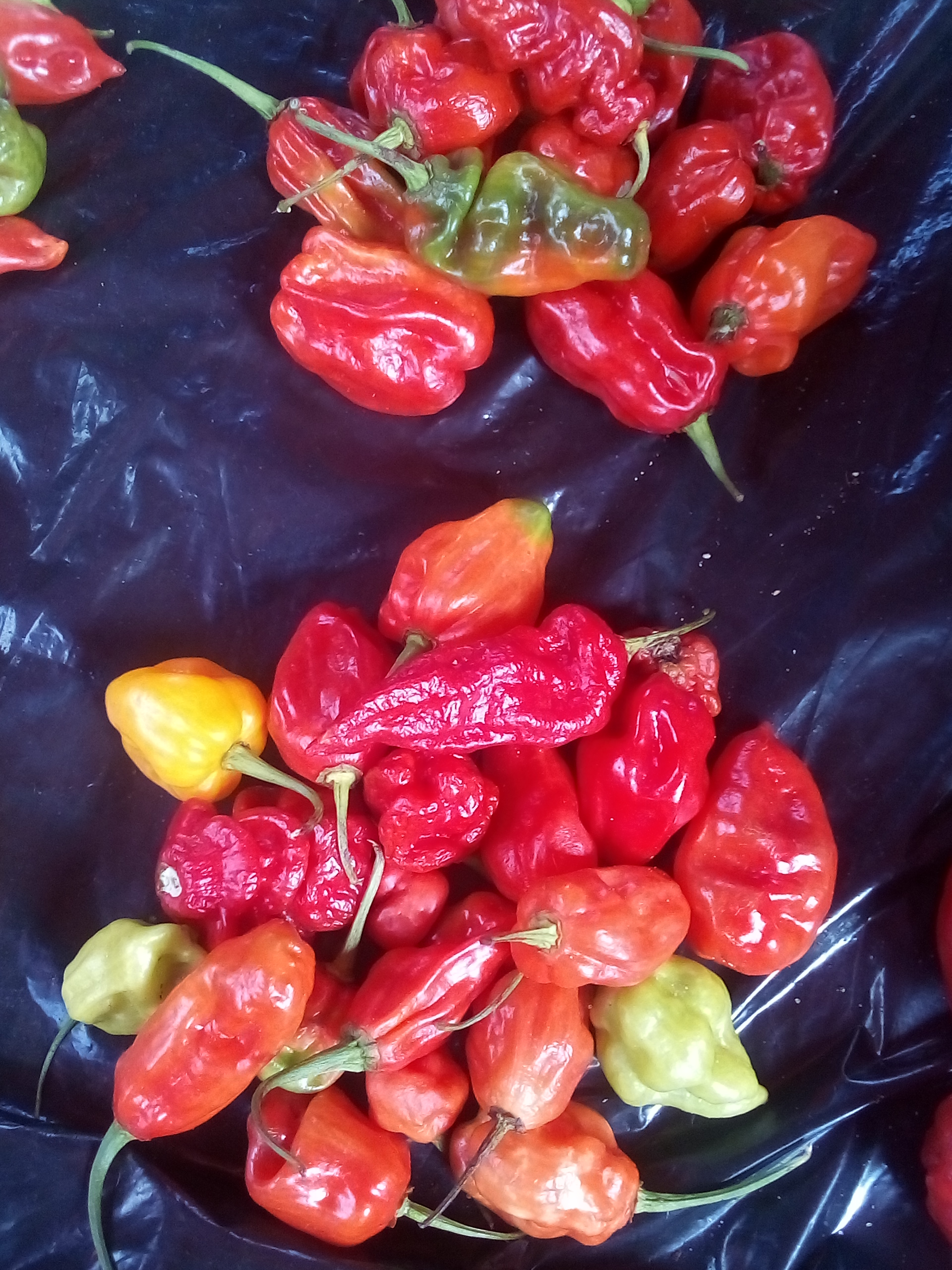 This is fresh pepper. In our dialect we call it ntuen okpo.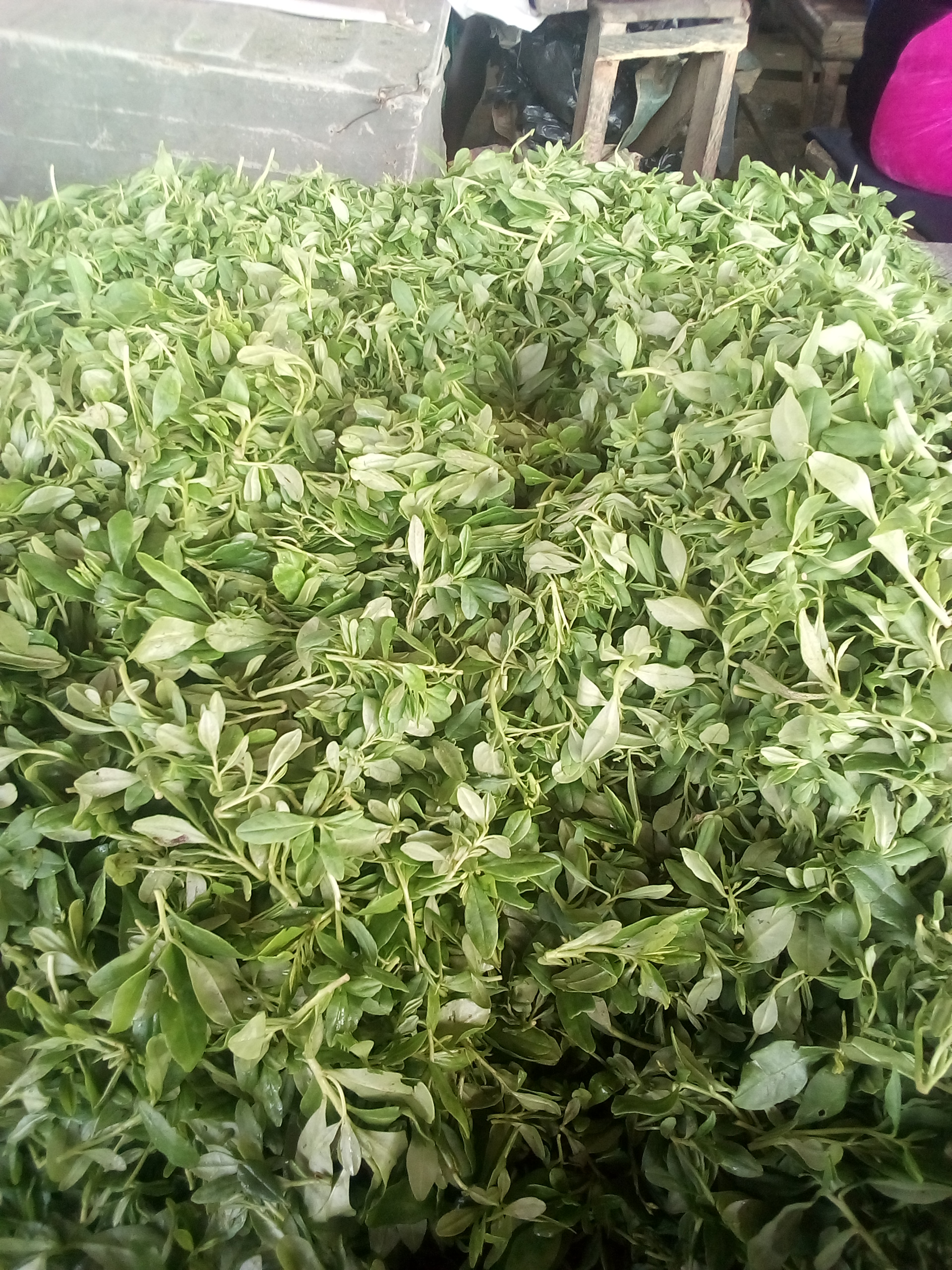 This is water leaf. In our dialect we call it mmonmon nkon.

This is red oil. In our dialect we call it aden.
Do you care to learn my dialect as well? If yes you come over to Akwa Ibom. I will teach you free of charge.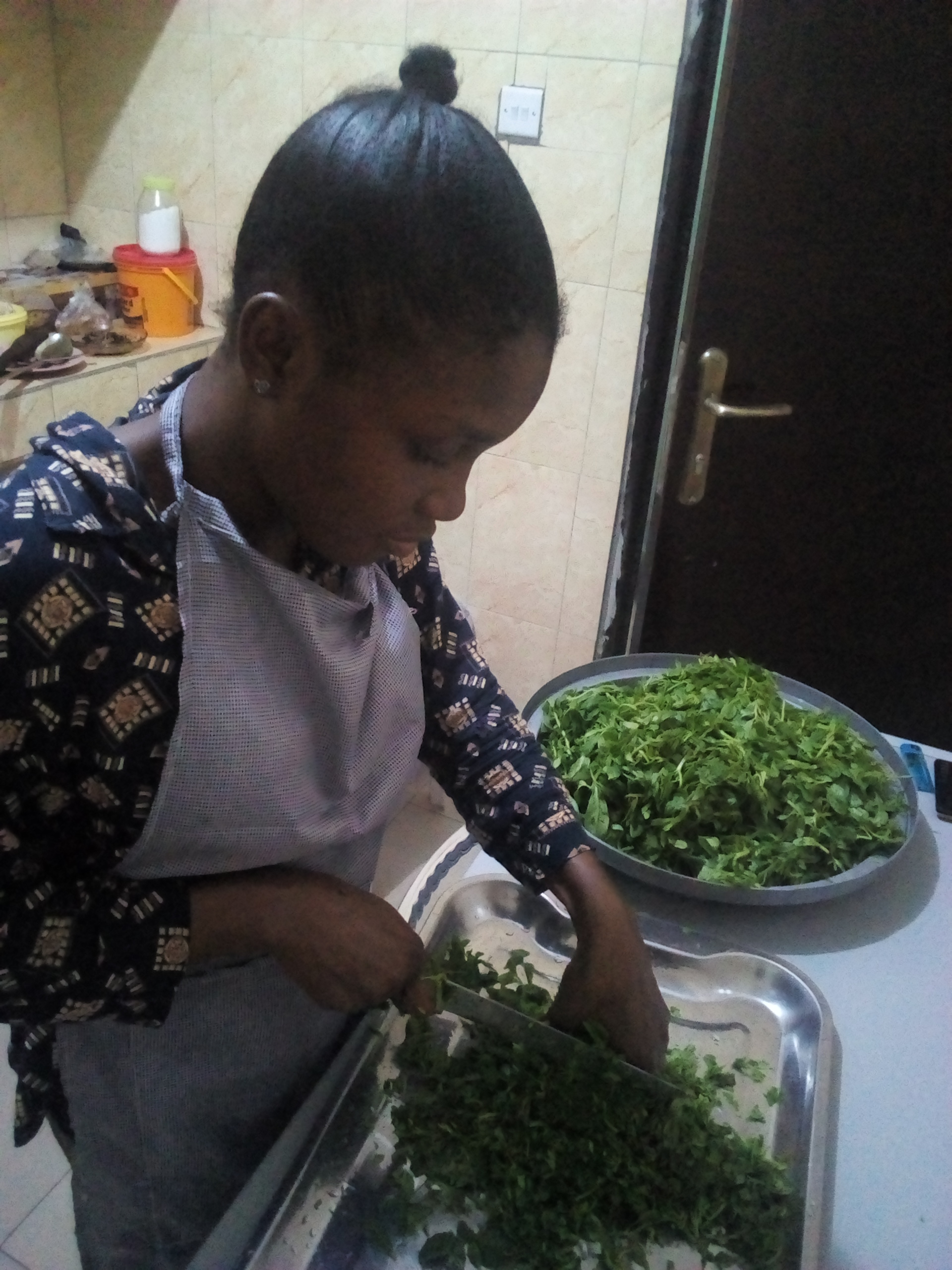 @peckypeace had returned from market. She is in the kitchen chopping water leaf. What a young chef. @peckypeace your husband will enjoy you oooooo.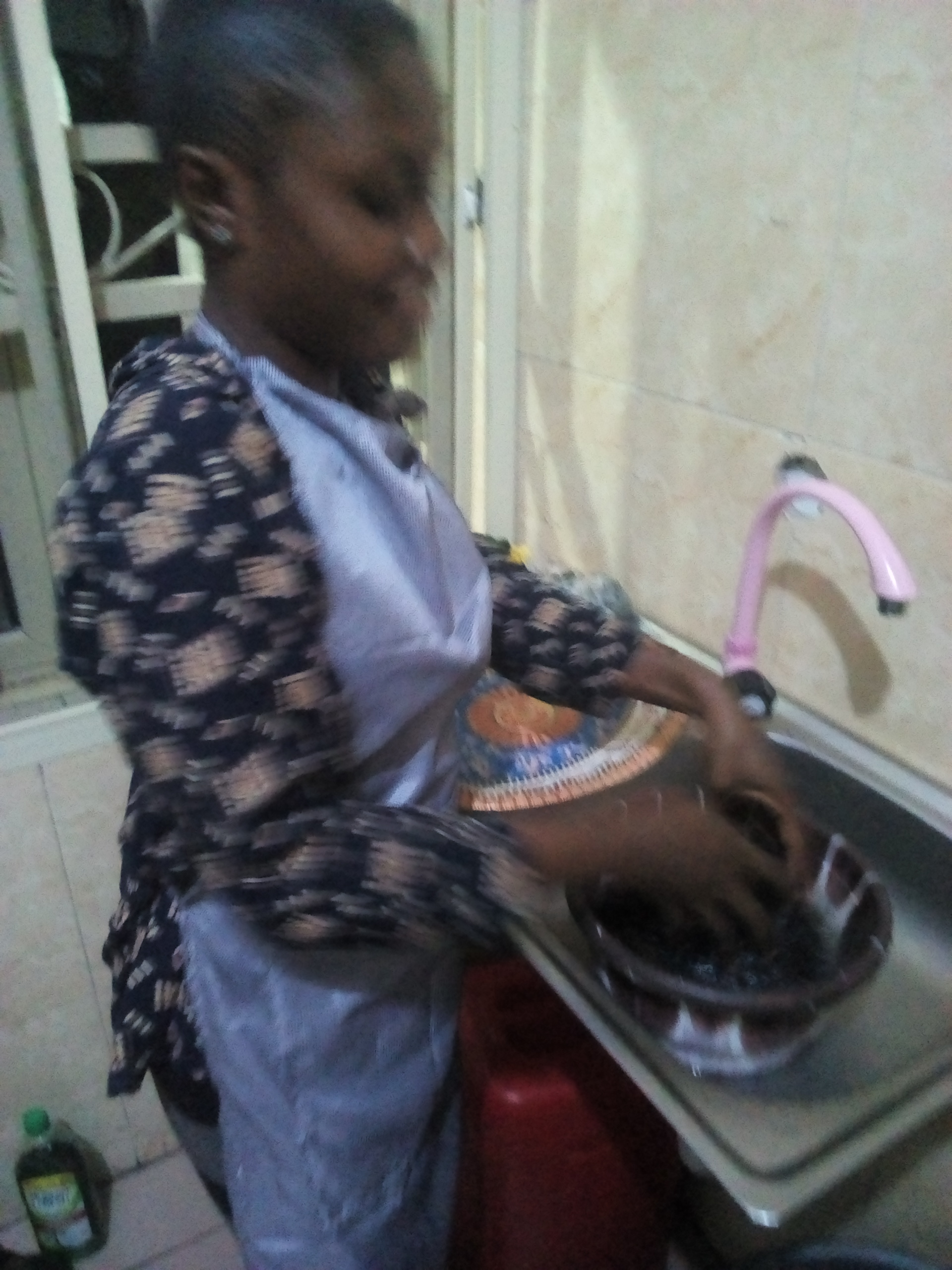 @peckypeace is washing periwinkles.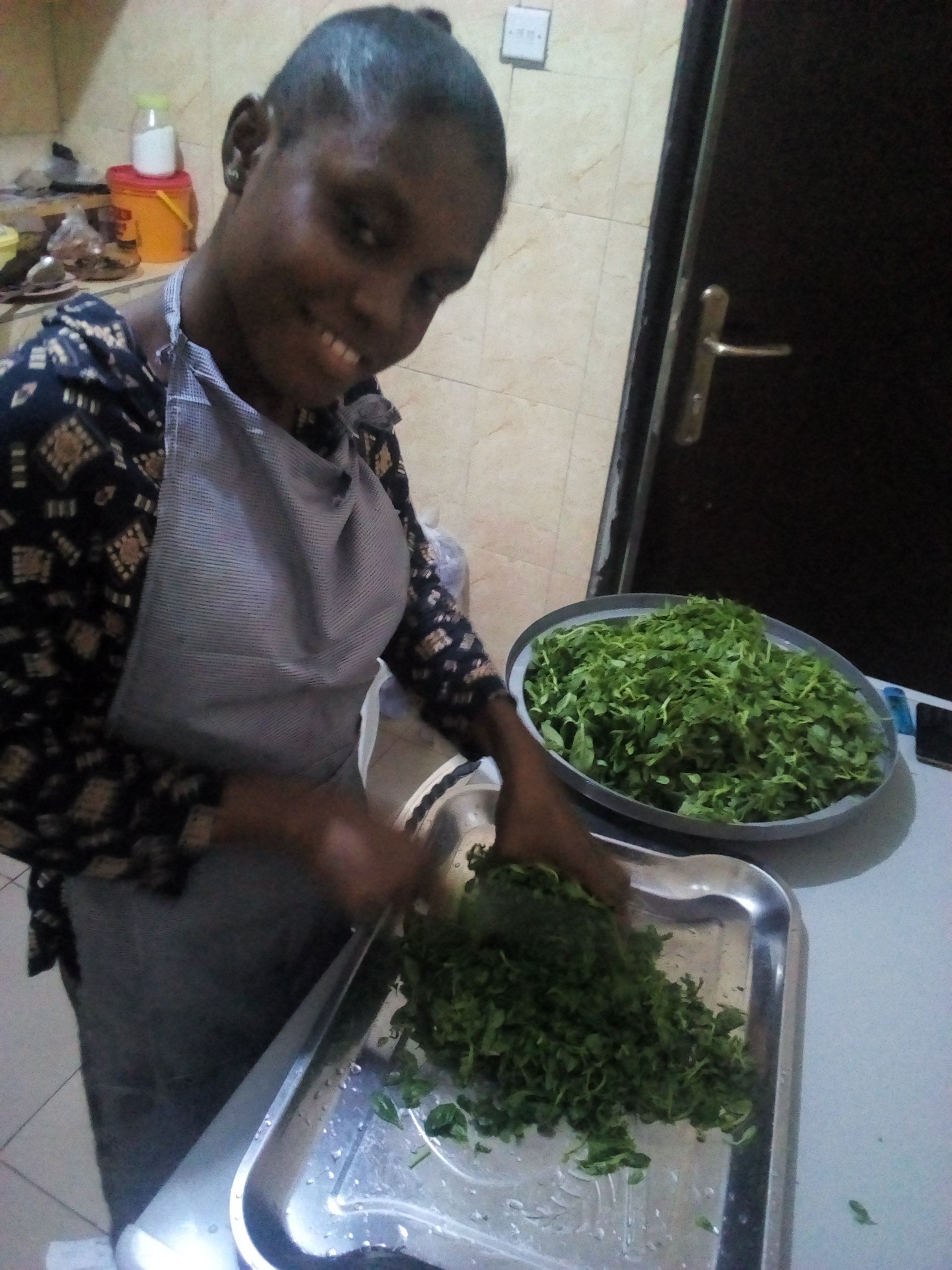 She is always happy cooking and doing other house chores.
Okay, this is what I have for you friends.
Be joyful in your business, even as a hiver be happy writing and posting in any community of your choice.
God bless you as you read my blog.
Feel free to leave your comments and your upvote here. I love you all.
I remain @peckypeace.
---
---