W45E1: I deserved to be taken care of!
Good morning ladies and gentlemen. Happy to be here.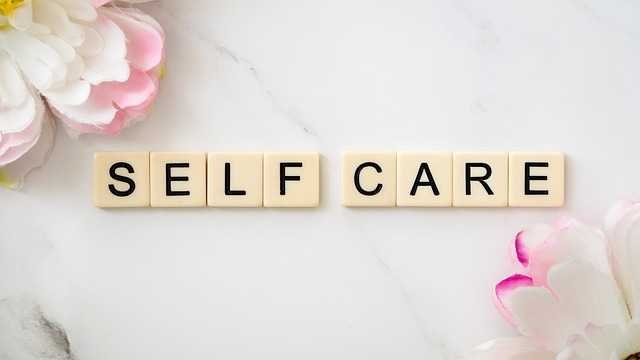 Source
Self-love should be a practical thing in any where we fine ourselves. People go through health challenges due to lack of Self-love, died prematurely because of undeserved self-love. So many treat others with care of love and forgot about themselves. Some are face with the issues of life and they could not take care of themselves.
Since I grew up to this stage, I have never treated myself badly, in food, in my physique and other things pertaining to life. I just love pampering myself. I does self-love everyday, to the point my dad would be asking me, what I am doing.
What is the meaning of Self-love!
Self-love is an act of creating something that gives you joy or satisfaction and living a fulfill life or purposeful life.
Attitude
One of the things, i so much love myself is the ability to live a good attitude. Having a good attitude is always attached to good health and self-love. Bad attitude drains both the internal and external part of you. Your soul becomes wrinkled and at the same time look weird. Good character influence, especially when you are a leader.
Growing in knowledge:
In my personal aspect of Self-love is growing in knowledge. Whenever I com to the knowledge of a particular thing, it always make me feel more love for myself, especially discovering new facts about myself. As the saying goes, knowledge is power and character is honour or respect.
Reading books boost my mental knowledge and information about life and world view.
Let me be specific, my spiritual knowledge is very crucial than any other knowledge. When ever I am filled with knowledge of Christ, I would always triumph over negative situations.
Fulfill life :
For me to discover my life purpose is me loving myself. Those who do not discover their purpose, they know how they feel if actually they are sensitive. There was a time in my life, I felt purposeless, throughout that period I wasn't myself, I started hating myself, negative thought ran through my mind. I was becoming furious about myself. I took upon myself to do what will give me joy. I engaged myself into it and I was relieved of self-hate to self-love.
success:
Success is as the results of labouring, hardwork, perseverance, and consistency. Success don't just come like that. When success is there, self-love will be developed.
In the midst of chaos:
I remember when I was in the midst of chaos, though I feel discouraged, alone the way I started encouraging myself, loving and speaking good things about myself. In pains I still love myself, challenges I still love myself.
I am who I am:
I hate comparing myself with my friends. I love the way I am and who I am. I love myself. I love the way I walk, eat, talk and the way I dress. I am fearfully and wonderfully made.
Respect and Honour:
Self-love attract respect and honour from people. I love myself and people respect me for this.
And lastly, I will never deviate from giving myself that good treatment.
This post is in response to hivelearners contest, week 45 edition 1.
Thank you hivelearners initiators for this wonderful contest of the week.
I love, I care, and I forgive.
---
---