DeFi, a waste of time and money?
Polycub as an example
Cub and Polycub are the most known DeFi projects here on Hive and Leofinance.
I too fell for the bait, and invested (very little) in both of them. But, I regret that now. Not because of the lost money, as it is very little. But especially the time wasted, and the hopes crushed. That is why I will never touch DeFi again. At least not if I don't understand the concept.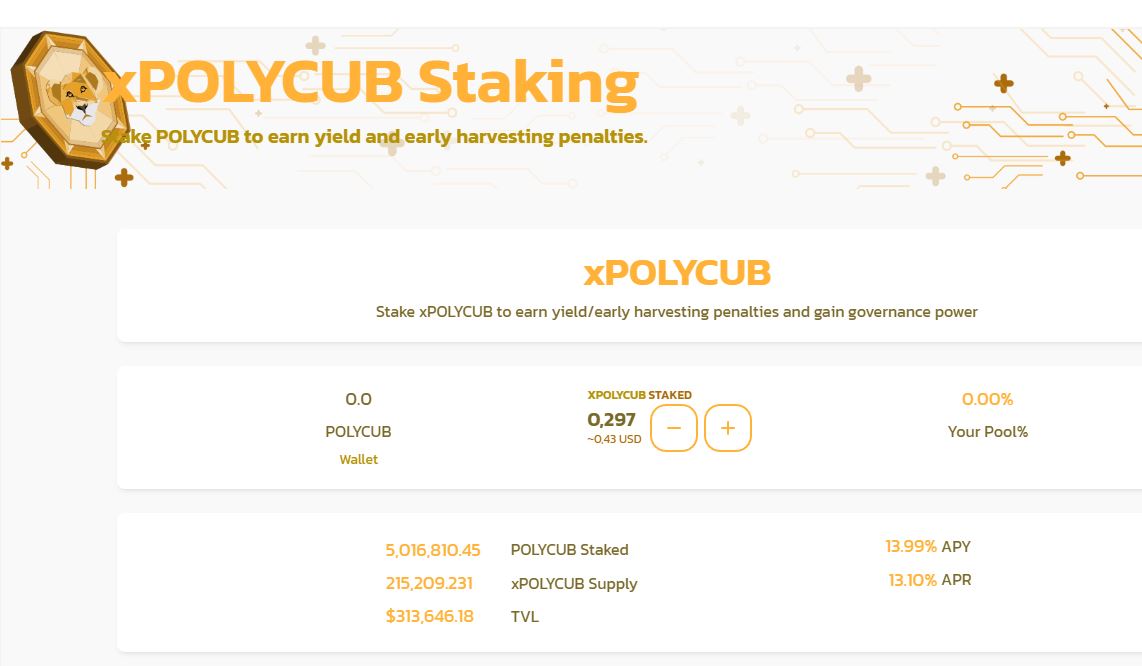 Too complicated, not a good sign
The way earnings are generated with Polycub and Cub, and actually in most DeFi projects, is so complicated, you have to have a PhD degree in advanced mathematics to have some sort of taste of how it works. And that is exactly what is wrong with all these projects. Some are deliberately made extremely complicated, so no one really gets that it is in fact close to a Ponzi scheme. I am not saying that Polycub and Cub are Ponzi's, but there are a shitload of those out there. And how Polycub works, is to my extent still not exactly clear. But the fact is, that the price of Cub and Polycub has tanked completely, and this way lots of people that put in their money in the beginning, have lost a lot of money. That is the sad part of it. And I know, in the crypto world, there are no guarantees, so people should know that they are taking risks. But still, nobody loves to lose money.
So, any DeFi project that is prospected at me as of now, gets one chance to convince me of its earnings model. If I don't understand it immediately, I stay away from it. And I think that should be the case for everyone that is around here in the crypto spere. Simple is definitely not bad, when it comes to earning money.
It doesn't have to be complicated to be a winning formula. In fact, most things that have a good return are mostly as simple as fuck. Stocks can create dividends and rise in value. Staking coins can result in an interest. Simple but gold...
Sincerely,
Pele23
Posted Using LeoFinance Beta
---
---