Where do you see crypto and Hive bringing you in 5 years?
The future as a goal
We are all told to live today and not to think about tomorrow too much. And I fully agree to that when it comes to most parts of life. But not when it comes to investing. That's a part of life where you want to give yourself a good "today" in the future. There's the part where we need to project ourselves into a situation in 5, 6, 7 years time. What will our work and investments of today bring us in the future? And can we really be objective about that?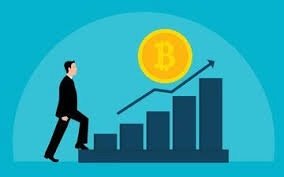 Realistic expectations?
How realistic can we be today about what crypto will bring us in 5 years time? That's a valid but very hard question to answer. Because we are clouded by the value and actions that happen today on the markets. So, the only thing that can make us a bit wiser is the past. So, the question is, where was Bitcoin, Ethereum, Hive, etc… 5 years ago and then project that to 5 years from now.
When we look at Bitcoin, it was valued roughly around 3000 USD at the start of July 2017.
Ethereum didn't even exist back then, so I took the value of July 2018 instead, which was roughly 400 USD.
Hive was still Steem in 2017, so we have to look at the price Steem in July 2017, which was roughly 2 USD.
This data, shows us that for the flagships of crypto, Bitcoin and Ethereum, people that invested back then would still have at least tripled their money today, even though we're in a bear market right now!
In the case of Hive, it's very hard to compare with Steem five years ago, as it was a whole different era on Steem. The hostile takeover by Justin Sun took down the price immensely and forced the fork of Hive. Hive started out around 10 cents, so we can say that money tripled compared to then too.
Is it realistic to project this into the future? I don't know, nothin is a sure bet, these days. But it is certainly likely.
Extra Hive perks
Things that need to be considered for the case of Hive, is the inflation of the tokens of around 3% for the HP that is staked. So that brings in another 15 % at least in five years. Then there are curation rewards, where a growth of 10 to 20 % per year is a part of Hive too. And then we haven't even posted yet. Posting rewards can triple your HP in five years easily if you are consistent. And then we have second layer tokens which bring in an extra income too which can be staked. And not to forget about the 20 % interest on HBD. Which will triple your HBD in 5 years too.
That all taken into account, you can expect to have 4 X your HP in 5 years and probably the price will have tripled too. So that is 12 X your current value! That is not a certainty, but it could definitely be very conservative too.
I think this is a great case to keep on Hiving and investing into this beautiful blockchain!
Sincerely,
Pele23
---
---