It takes more than giving birth to be called a mother – Celebrating Mother's Sunday
I could have easily called every woman who gives birth to a child a mother, but no, I wasn't really conceived that, that is all it requires to be called a mother, I strongly agree that carrying a child in you for 9 months is definitely not a child play, especially with the stress and mood swings that come with it.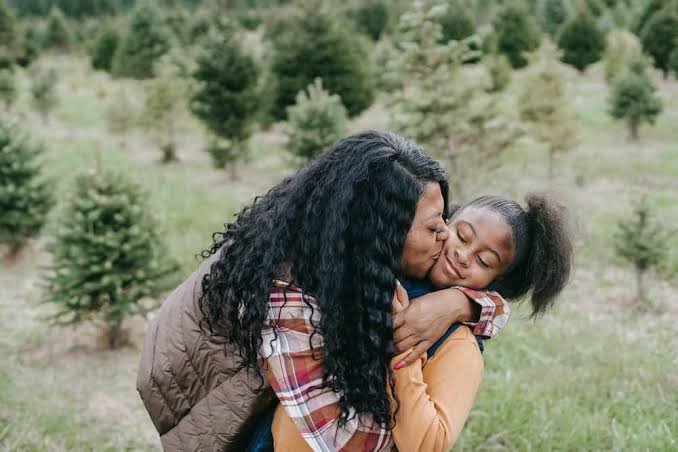 Image source
Though have not been in that stage ones, but I have heard how women behaves during this period, is it your craving for what you won't eventually eat at the end of the day or demanding for food at the midnight, it's certainly not your doings, but all this comes as a result of the pregnancy.
Irrespective of how you want to say it, I at all times give kudos to the journey of nine months, but to me, it doesn't finish there at all.
There is absolutely more to being a mother than just carrying the child for a period of months in the womb, motherhood journey, base on my understanding, is an unending task, which means regardless of how things might be later in future, a mother should all be there at all time, I'm always of the opinion that not matter how matured a child is, they should still be able to run to their mother for help to advise.
But in our today's world, the case as changed and even those who give birth and abandon the child, still regard themselves as mother's, the motherless baby home today are filled with children whose parents or mother as abandoned at the point of birth or those who as neglected their children or child as a result of hard time or hardship.
Note
It is also important that you know that it's not a must that the ward as to be yours biologically, but motherhood goes beyond your children alone, parenting other wards too and helping them too automatically classified you as a mother
Thousands of children out their living a miserable life too have mother's, but the motherhood side of it was not giving or enjoyed by those set of children, their is always a place of parenting when it comes to the life of a child, so too is the place of a mother, it is unfortunate that some mothers are just inaccessible to by their children and this as indeed caused of lot problems to those children.
It is one of my pains today that everyone who gives birth to a child widely regards themselves as mother's, just because they are privilege to pass through the nine-month process
Mother's Day is definitely not for the nine-month carriers who didn't take up the responsibility of being an advocate for their child or children after birth or those who neglected those children too.
Mother's Day is for those individuals who understand what motherhood is, those who give their all in ensuring that their children get the best out of life, those who at all time plan their children's tomorrow, those who at all times sacrifice their today to ensure that their children have a better tomorrow, those who have listener ears and serve as advisers to ensure their children don't take the wrong steps.
Mother's Day is for every single woman out their who has diligently go through what motherhood is, mother day is absolutely for my mother.
Happy Mother's Sunday to all the best mum out there.
---
---